If you've been playing Animal Crossing: New Horizons (and let's face it, who hasn't), chances are you've started building the collection of your very own museum. And while we're loving the fossil digs and bug hunts, we found ourselves wishing for a place to display art. Inspired by the creativity of everyone who recreated Urban Light in their games, we thought we'd create a little something for you: LACMA artworks that you can download, hang up, and show off—no Nook loan required.
We used the Animal Crossing Pattern Tool to turn five of our artworks into scannable QR codes for you to use in your game. If nothing below quite strikes your fancy, you can browse thousands of images in our Collections Online website, upload them into the Pattern Tool yourself, and generate your own unique QR codes for the ultimate in cozy island customization.
Ohara Shōson, Bird on Weeping Cherry, c. 1900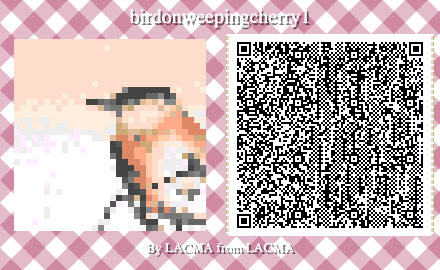 Il'ya Chashnik, Suprematism, 1920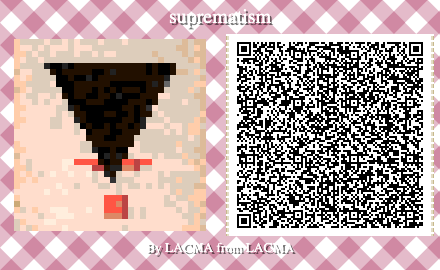 Dog with Orange Bib, Japan, Late Edo Period, mid-19th century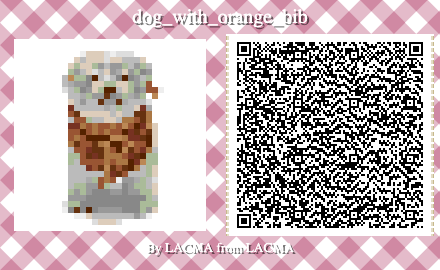 Antonio Cavallucci (possibly), Head of an Angel, late 18th century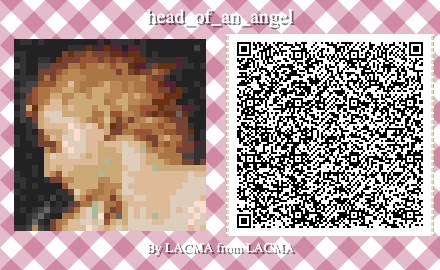 Takahashi Hiroaki, Black Cat Hissing, second quarter of 20th century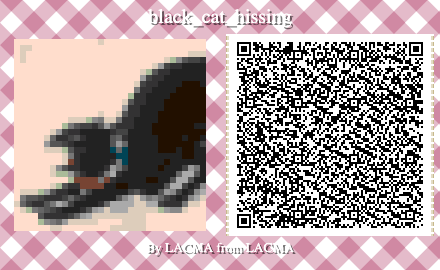 And if you want to wear your LACMA love on your island-hopping adventures, we also created a LACMA logo t-shirt that we think even the Able sisters would envy!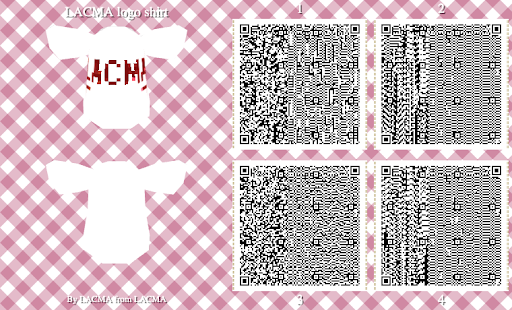 At least one villager was pretty obsessed with the look.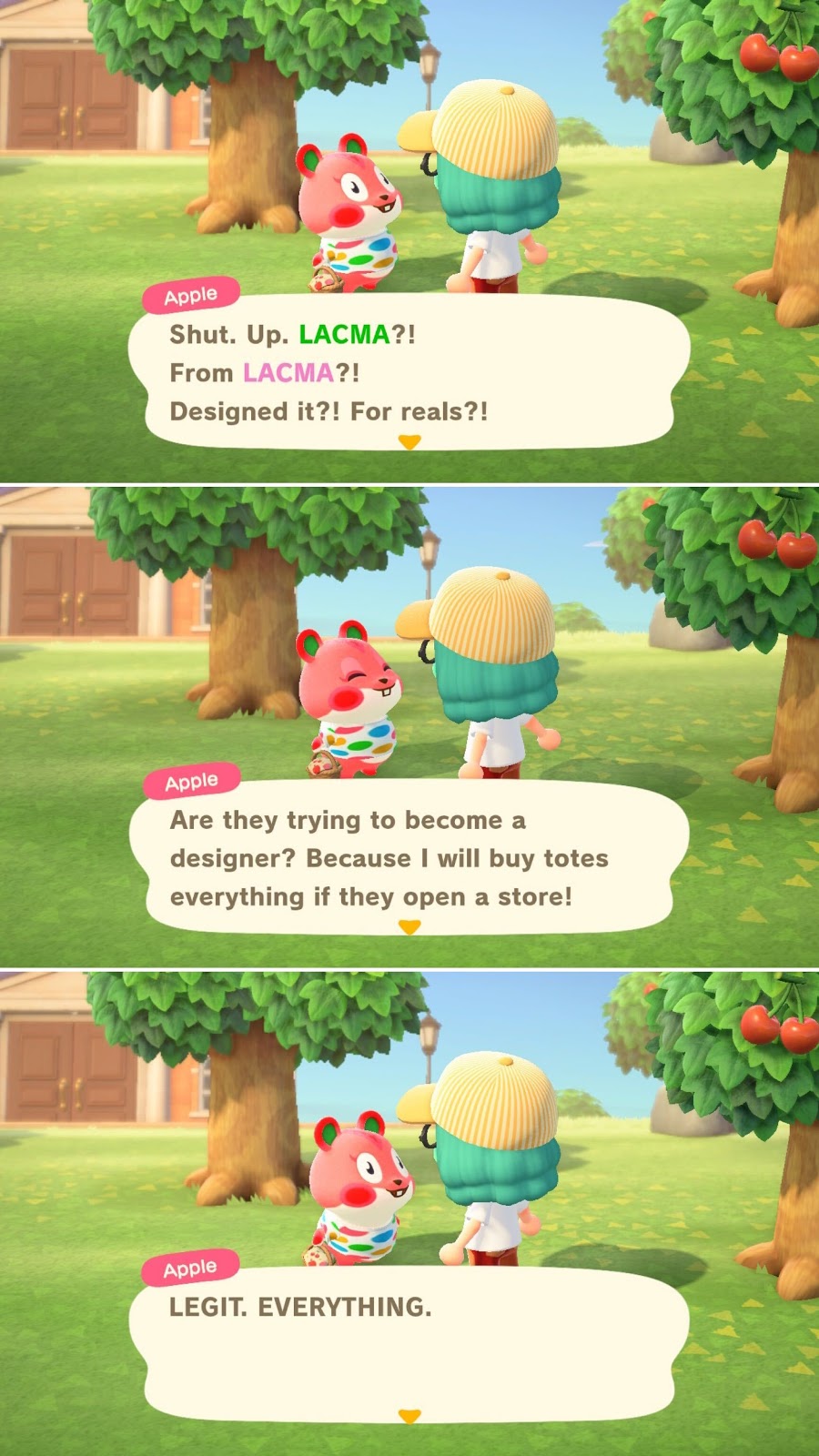 Um, should we tell Apple that we definitely already have an online store?
Get creative and show us how you're using these patterns! Share your best screenshots on social media and tag us @lacma, and we might just feature you on our page.
The Nitty Gritty:
Getting set up to download:
You'll need a Nintendo Switch Online account, the Nintendo Switch Online app, and an internet connection. You'll also need to set up Nook Link from within your game's settings, which can be accessed from the title screen when you press the (-) button.
Scanning QR codes from the Nintendo Switch Online app:
Open the Nintendo Switch Online app and locate Animal Crossing: New Horizons under Game Specific Services.
Find "Designs" in the Nook Link menu, and follow the prompts to scan a QR code.

Once you have your design scanned, save it in the app.
Back in your game on the Switch, open up "Custom Designs" on your Nook Phone and press (+) to download a design. Save the design in a blank Design Pattern slot.

Note: all of the artworks can be saved and used from the basic Custom Designs menu, but the LACMA logo t-shirt requires the Pro Designs menu to be unlocked.
That's it! If you want to display them as hanging artworks, walk up to a wall, select the design, and display it as a Canvas.
Or, you could...wallpaper your house with them. Tile them on the floor. Wear them as a tank top. Lay them down outside as garden decorations. Set up an outdoor canvas to paint by the sea. The possibilities are endless.