We are excited to announce the LACMA Store's partnership with Open-Editions to create a selection of three masks and six bandanas based on textile designs in LACMA's permanent collection!
Open-Editions is a California-based company that works with contemporary artists to create products designed to bring art to daily life in a smart and innovative way. Their recent project to create masks as a response to the COVID-19 pandemic has provided their local manufacturing community some much appreciated business over the past few months, and will continue to do so in the future. After making samples of many different versions of masks, Open-Editions developed a pattern that would provide a good fit for various face shapes, and be easy and efficient for their sewing team to produce from home during the time their factory was closed due to the shelter-in-place order. The fabrics are printed digitally and cut on a computer CNC fabric cutter. Each process is completed by a single operator working alone—all are San Francisco fabricators Open-Editions has worked with since the company was founded in 2015. Open-Editions staff then wore gloves and masks to pack the cut fabric parts and new rolls of elastic into five boxes that were given to the five people sewing at their respective homes. Now that the factory is (carefully) reopening, production will transition to the sewing factory.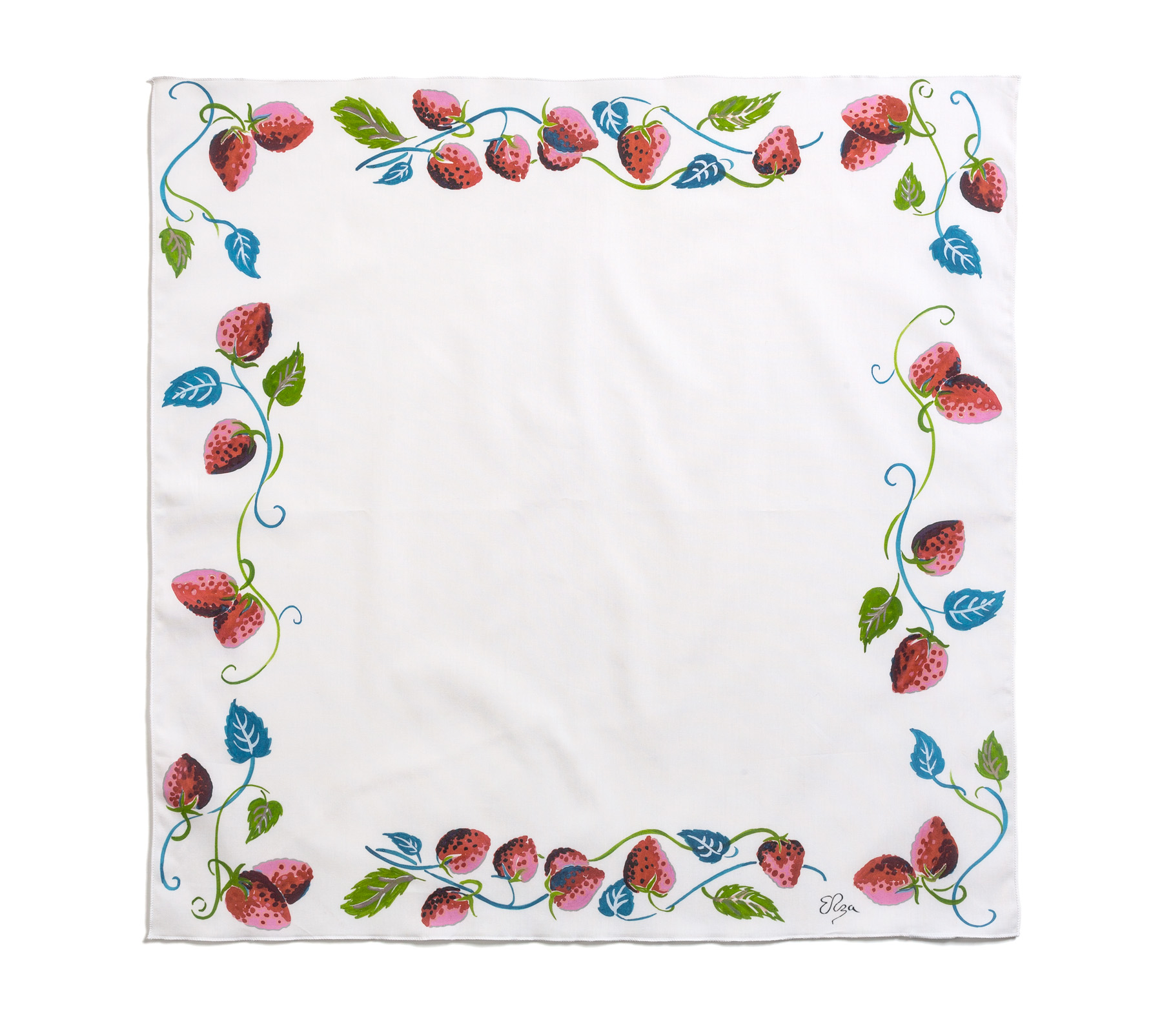 Senior Curator and Department Head of Costume and Textiles Sharon S. Takeda and Associate Curator of Costume and Textiles Clarissa M. Esguerra helped to select the textile designs for the collaboration from LACMA's collection, landing on six designs sourced from the Elza Sunderland Textile Design Collections. Sunderland's great-grandson Casey Sunderland advised on the selection as well. Elza Sunderland (1903–1991), also known as "Elza of Hollywood," was an American textile artist. Born in Hungary and educated in New York, she was a leader of the burgeoning California textile and fashion industry from 1938 through the 1950s. Her bold and adventurous use of color, shapes, and motifs were inspired by her surroundings and southern California landscapes, resulting in more than 200 textile designs during her nearly 40-year career. Sunderland's close connection to Los Angeles and LACMA, who houses her archive, made her textile designs an easy choice for this partnership.
The LACMA X Open-Editions masks are sold in sets ($28 for a set of two in the same pattern or $42 for a set of three—one in each pattern), and come in two styles with either elastic for behind the ears or over the head. They also feature an adjustable nose piece to ensure a close fit. The bandanas retail for $24 each. All are available on thelacmastore.org.