Here is a tale of a coat worn by a young boy about 300 years ago, around 1720–30. This was roughly 50 years before the United States became a nation.
In the image above, you can see some children playing outside. Can you name some of their activities? Which games look like fun to you?
The boy who is closest to you, in the foreground, is playing marbles. He's getting ready to flick a marble from between his fingers. Take a close look at what he's wearing. Does it look like he is wearing clothing for children or for adults? He has a three corner hat and a ponytail. He wears a coat with buttons down the front and his pants are called breeches, buckling just below the knee.
LACMA's collection has many examples of coats worn by adult men from around the same time period.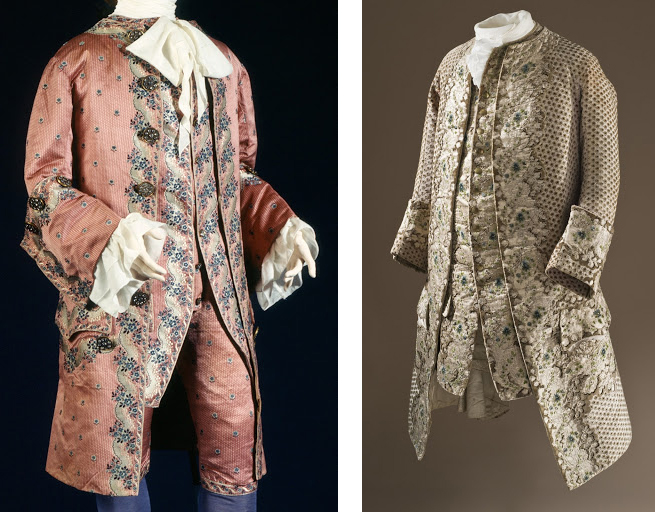 Do you see the big cuffs on the sleeves and the large pocket flaps below? Are these coats similar to the little boy's coat?
In the 1700s it was common for school-age children to dress the same way that adults dressed. Can you imagine going to school all dressed up like adults going off to work?
Ok, ok, enough of that, what about the mouse that ate the coat?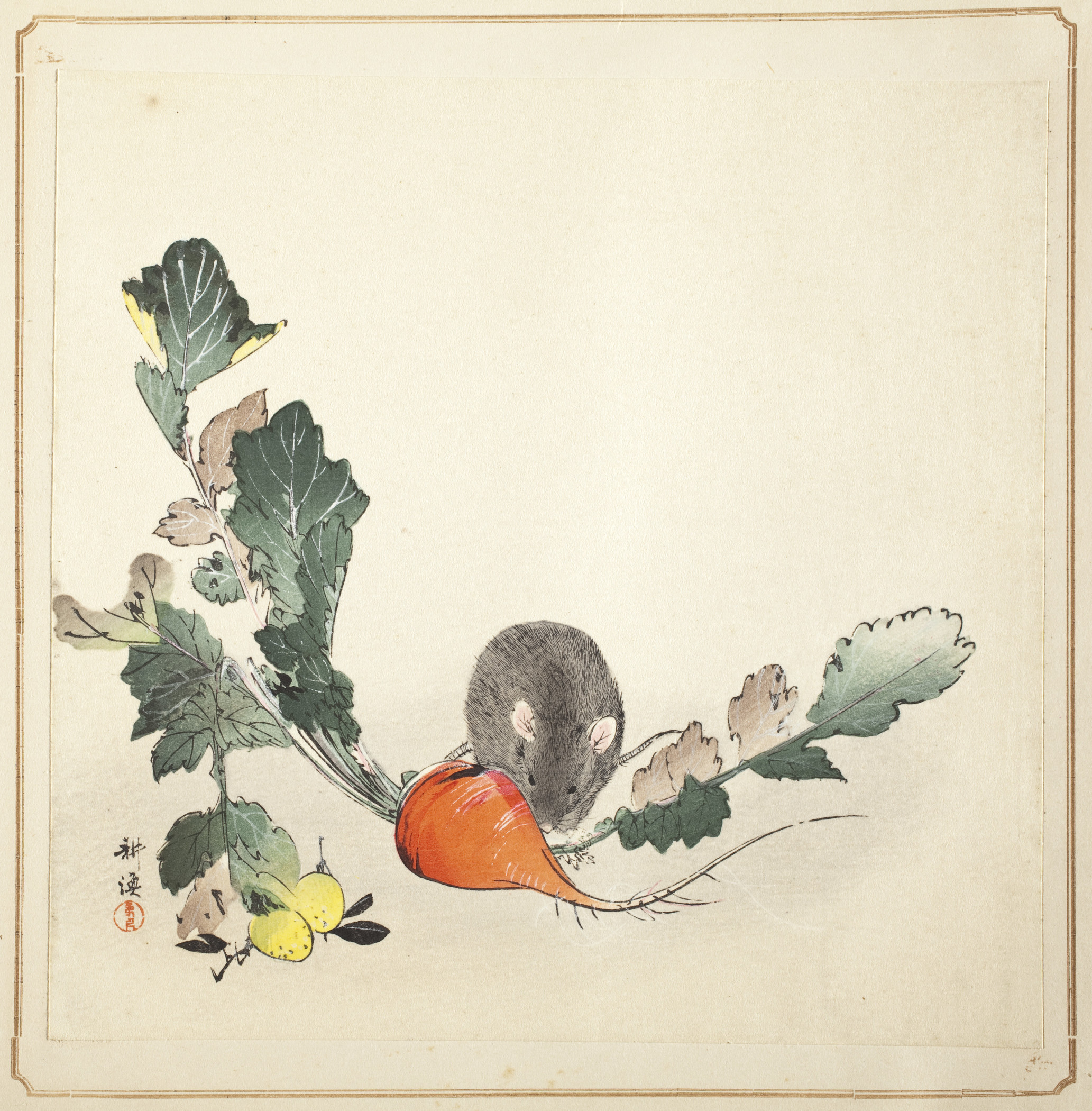 It is said that a mouse can be very happy living in a drawer with some crackers, like the ones that you might crumble into a bowl of soup. Only crackers? Don't mice need water to drink? Not really. If they are stuck in a place without water, they can survive!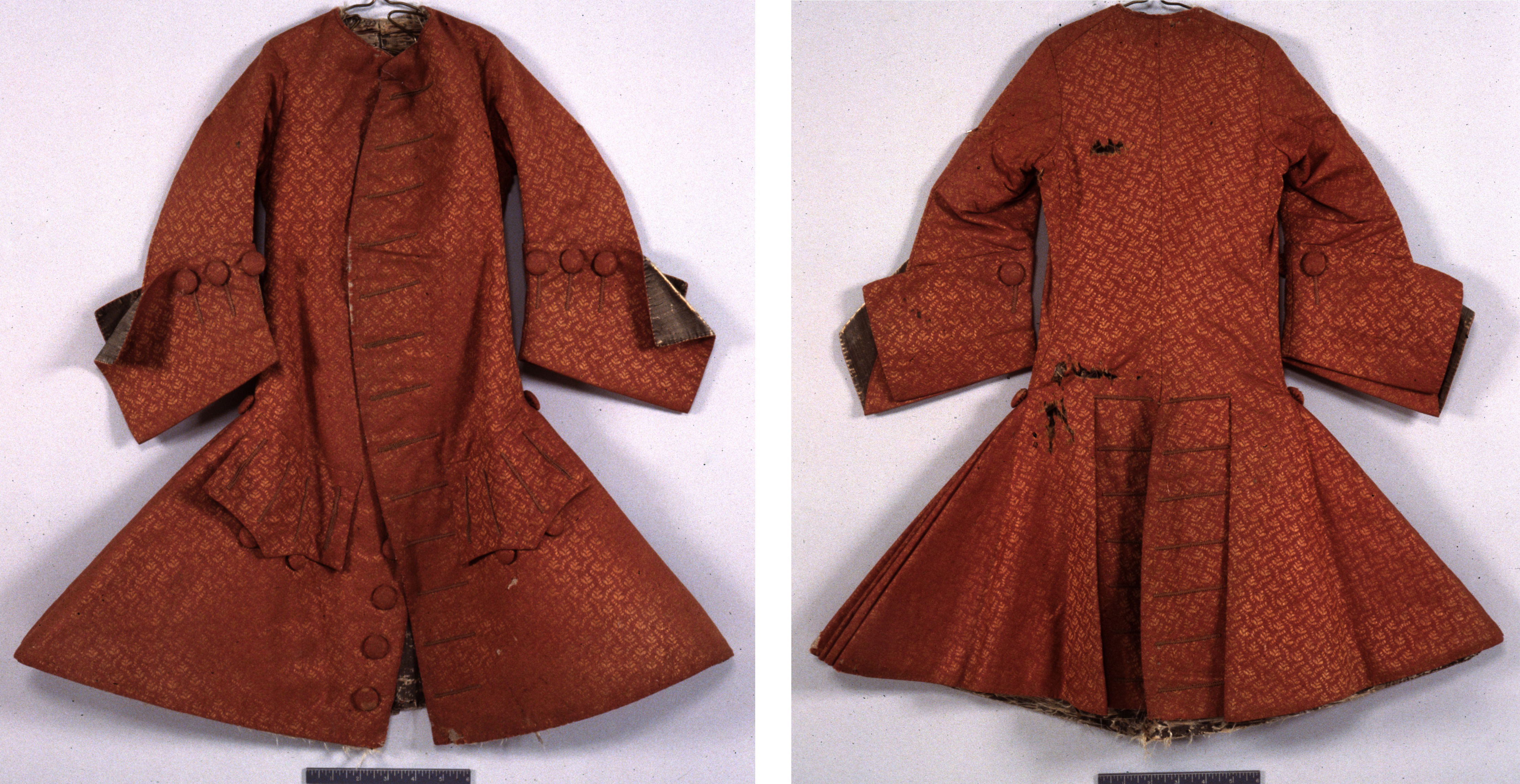 This boy's coat from 1720–30 has a few details in common with the image of the children playing. Can you spot the similarities? Look at those big cuffs on the sleeves! It was definitely made for a young person, it's only 25 inches from top to bottom. Can you measure and hold your hands 25 inches apart?
Looking at the back of the coat, I spy some holes. Do you? Let's look closer.

Are you ready to look inside the coat? I'll warn you, it is a bit messy.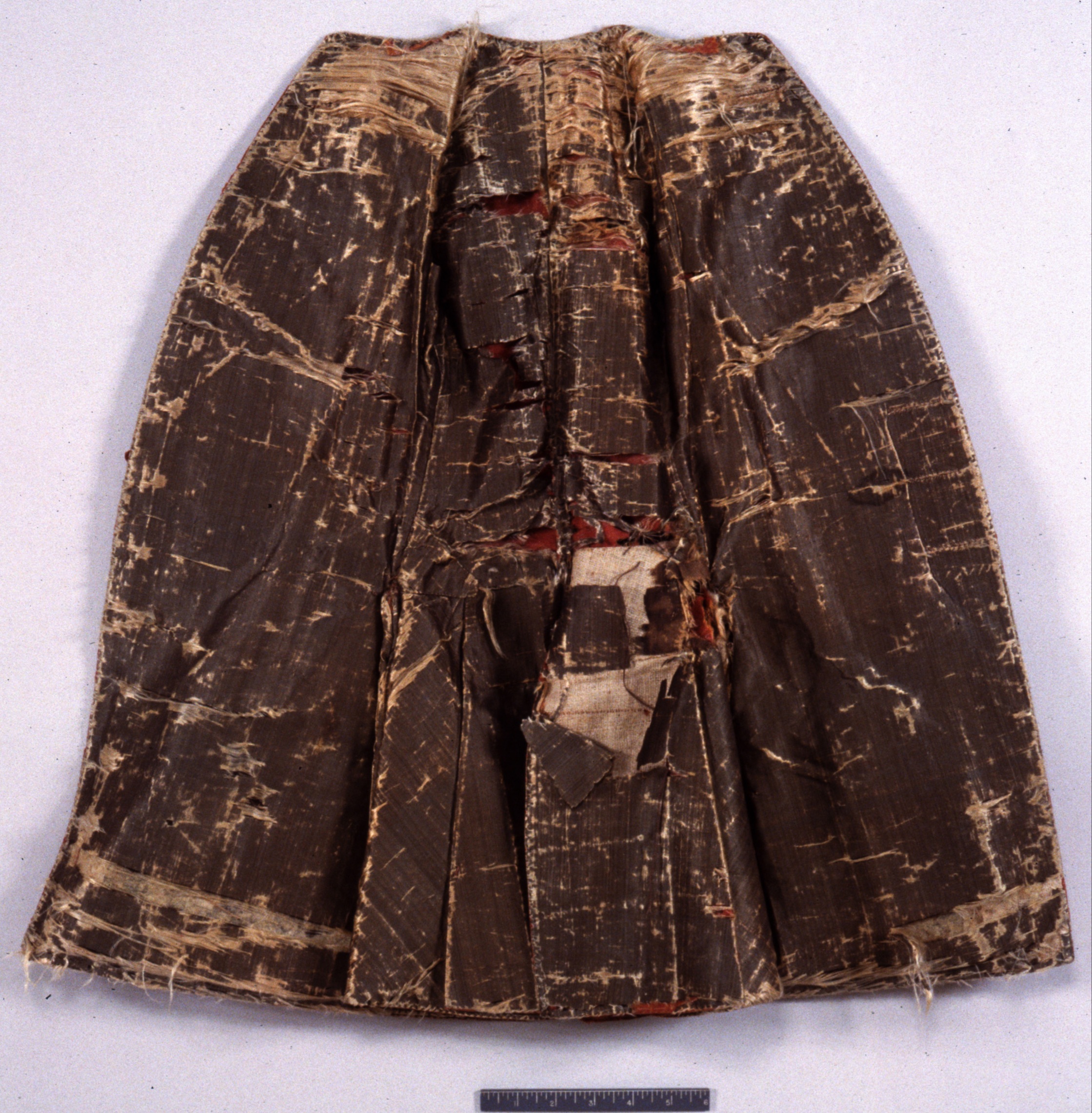 Oh, my. The lining is cracked and split and torn with pieces hanging down! Hmmm…besides eating crackers, mice like to make cozy nests. They look around for soft materials to make their beds. Looks like this mouse made a pretty cozy house in this coat!
Well, that happened a long time ago. Today the coat isn't stinky, and luckily the mouse didn't leave any surprises in the coat, if you know what I mean.
Oh, I know what you might be thinking. Why doesn't the museum get a better coat? That isn't so easy. Boy's coats from 300 years ago are rare, very rare. LACMA is really lucky to have this one...despite the mouse problem.
When visiting a museum, lots of people love to see clothing worn on a human form, or a mannequin. Sometimes we make an invisible form. You've probably seen this all of the time at a clothing store. But it can be more challenging for a museum because the clothing can be old and fragile. Mannequins can be hard and inflexible—very different from squishy and flexible humans!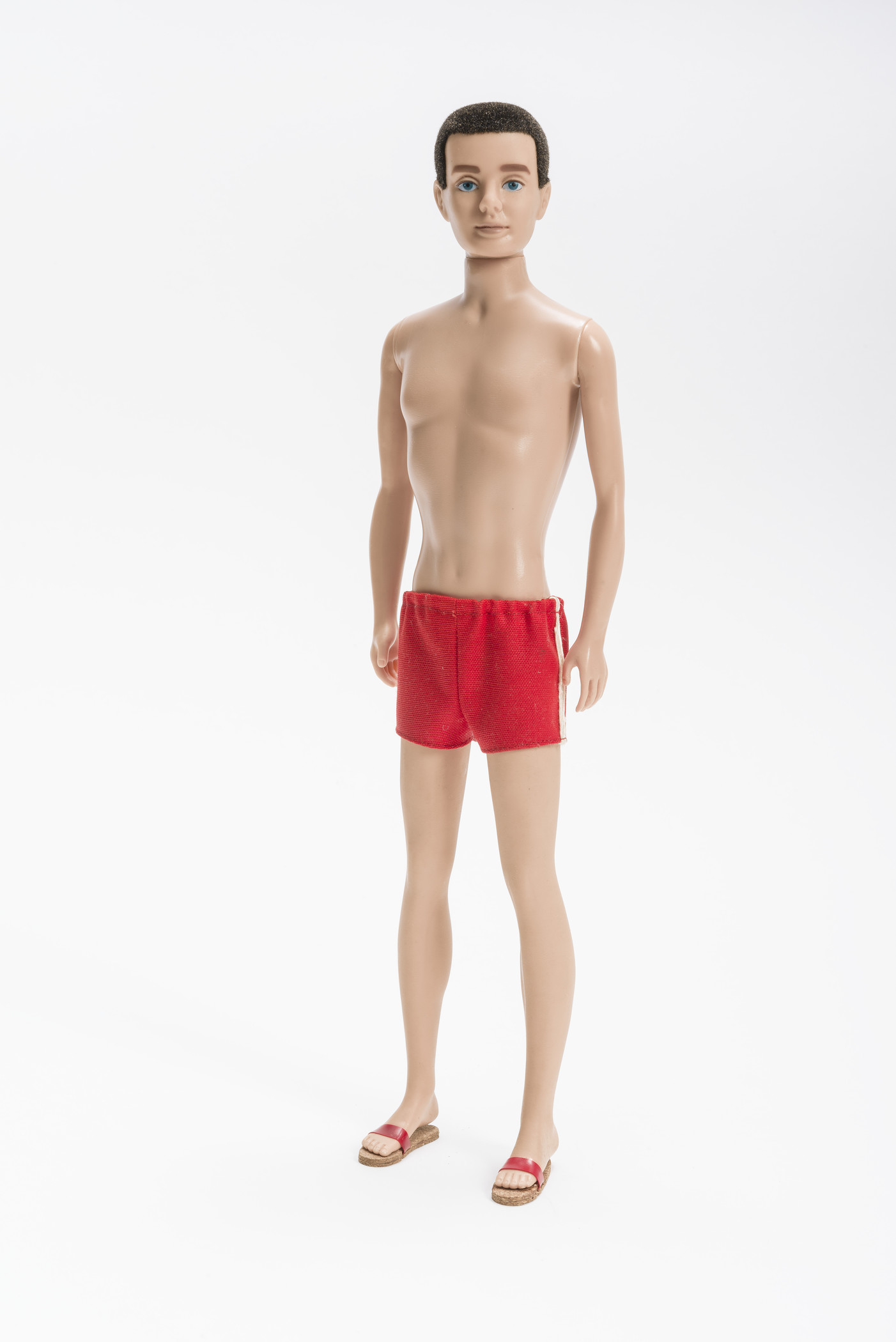 Imagine dressing a hard plastic doll. The fingers catch on everything. The shoulders don't rotate forwards and backwards, the arms just move in two directions. Now, imagine dressing this boy's coat onto a little mannequin.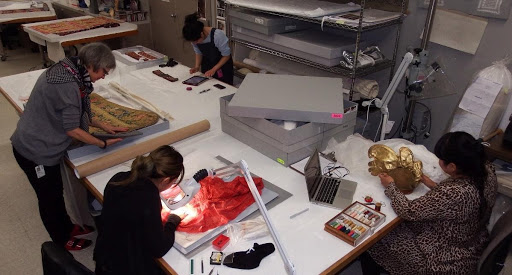 This is when I get a phone call. I'm an art conservator and my job is to repair artwork so that it is safe to display, looks good, and will last for a very long time. Think of me as an art doctor. I was asked to fix the coat lining so that it could be displayed on a mannequin.
For this coat, I covered parts of the lining with a see through fabric. I stitched it in place with silk threads that are finer than human hair. My skinny, curved sewing needles come from surgical suppliers, the same ones that doctors use for operations.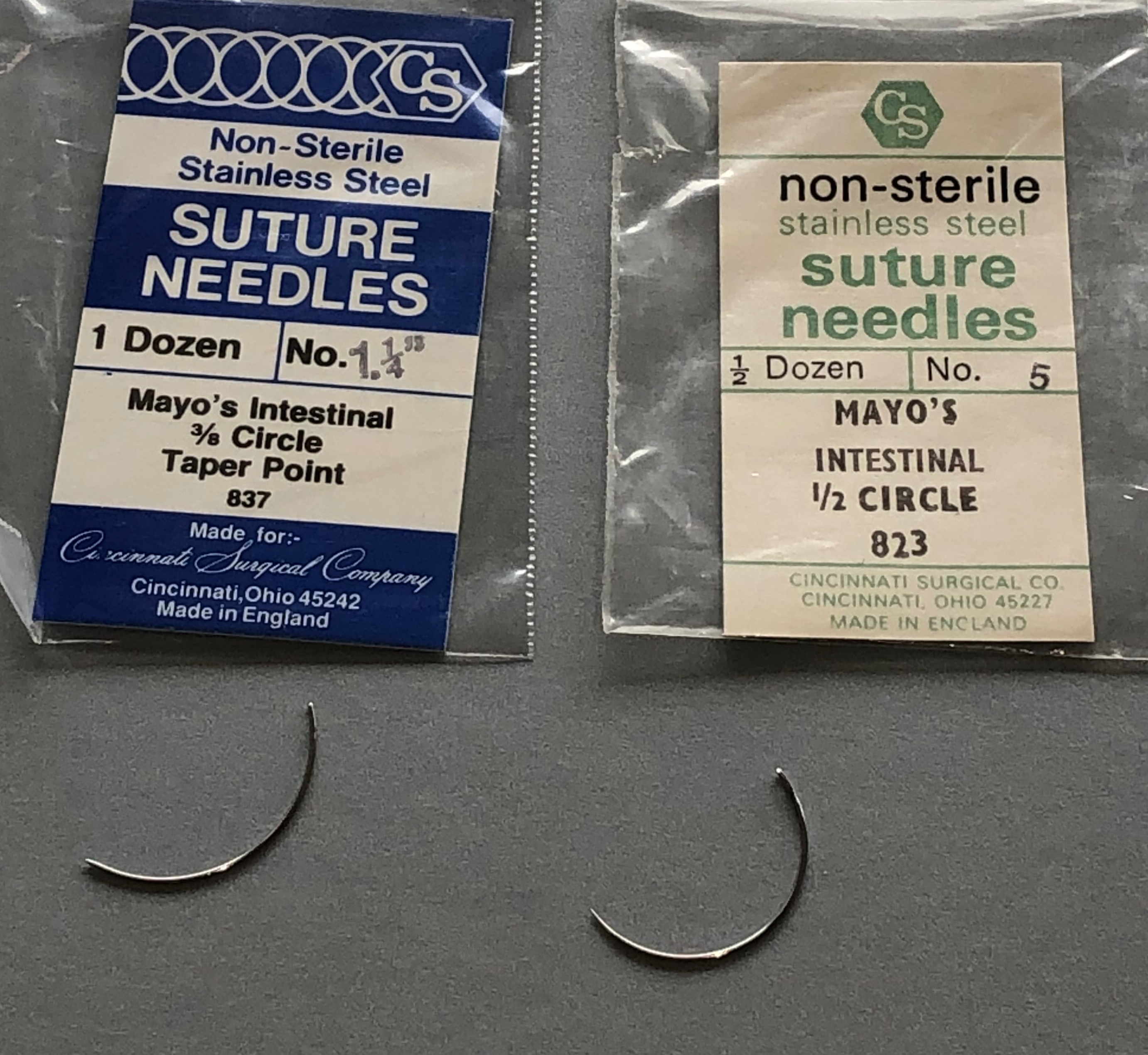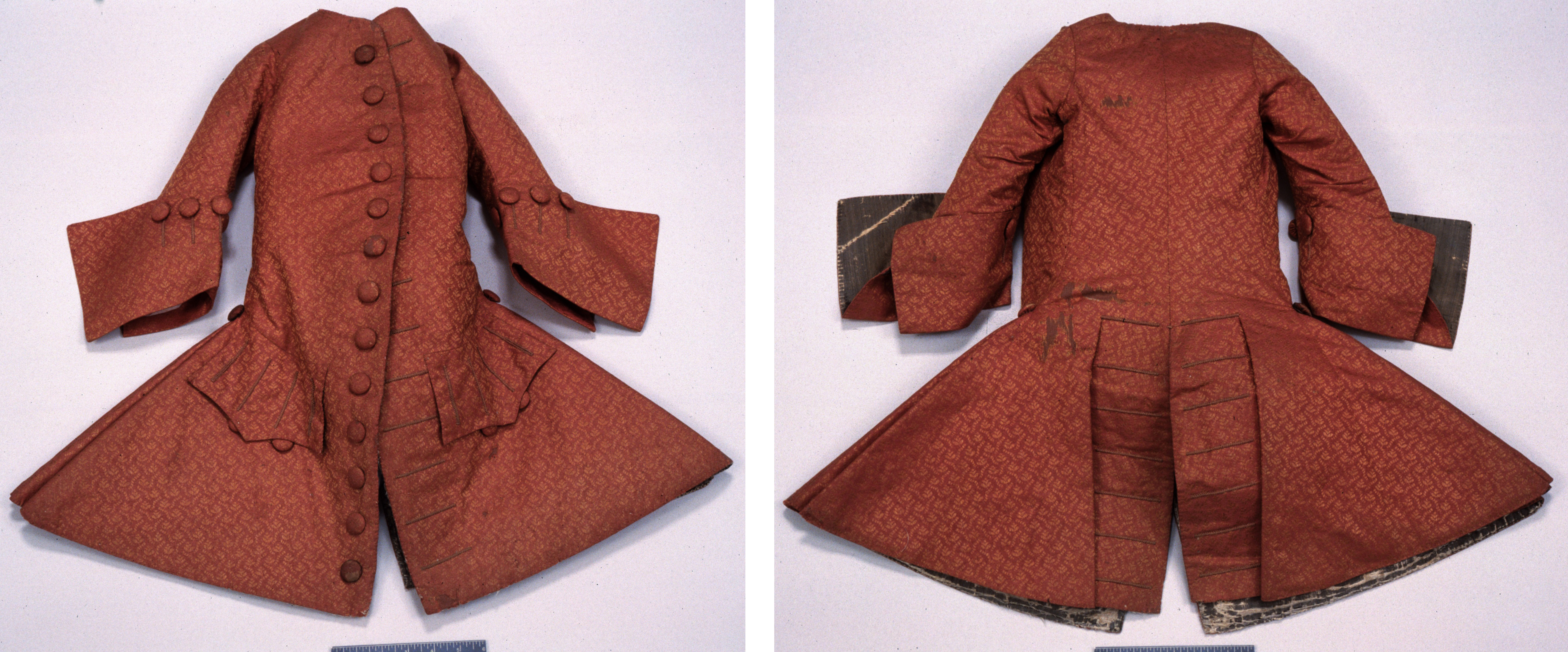 Next, the holes on the back of the coat were disguised by placing a similar color fabric behind the holes, and using tiny stitches around the edges of the holes. Think about sewing the patch to the top layer of fabric without stitching through the lining fabric below. It takes some practice. After I finished, do you think the coat looks a bit better?
Fun Facts:
Once a piece of clothing becomes part of LACMA's collection it is never worn again. Tempting as it might be, a living human being will never try it on. Can you imagine that?
After entering the collection, clothing is called a "costume." This doesn't mean that the clothing was worn for fun, like on Halloween. It can be any type of clothing. The museum has thousands of costumes that were worn by people of all ages, from around the world, spanning over 3,000 years.