Do you like to play games?
Using household items and your imagination, design a cooperative game inspired by game pieces in LACMA's collection. With no winners or losers, the objective is just fun art making! Play this game with others or by yourself. Every time you play, you'll get a different collaborative drawing. Endless possible combinations! Fun for all ages!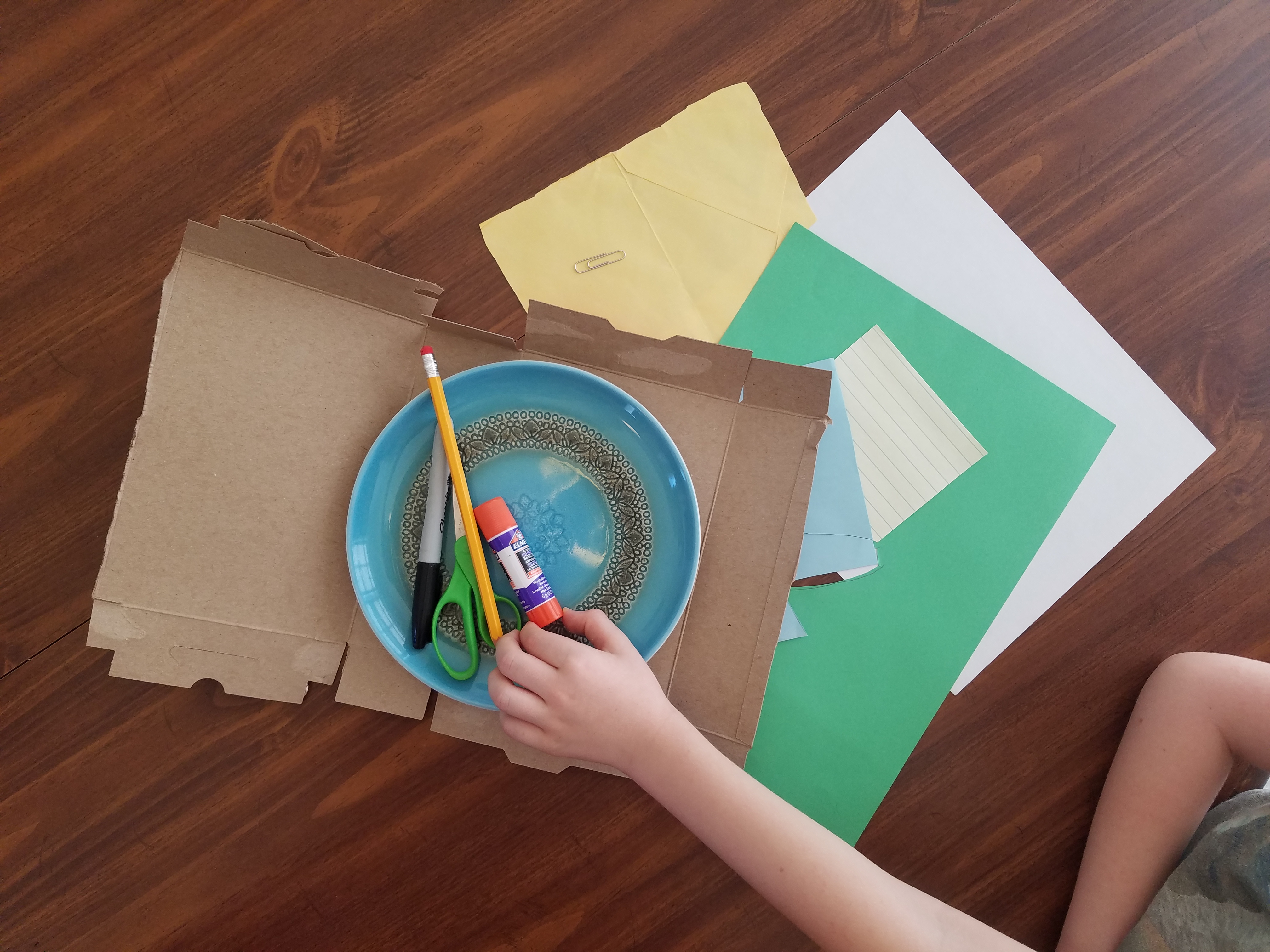 Step One: Gather Your Materials
Supplies for making the game board:
Thin cardboard box—a cereal or cracker box works well
Pen, pencil, or marker
Scissors
Paper clip—to be used as a spinner
Optional materials:
Template to draw a circle—a small plate or bowl would work well
Scrap paper—old envelopes, wrapping paper, or post-its can be used as well as construction paper scraps
Glue or tape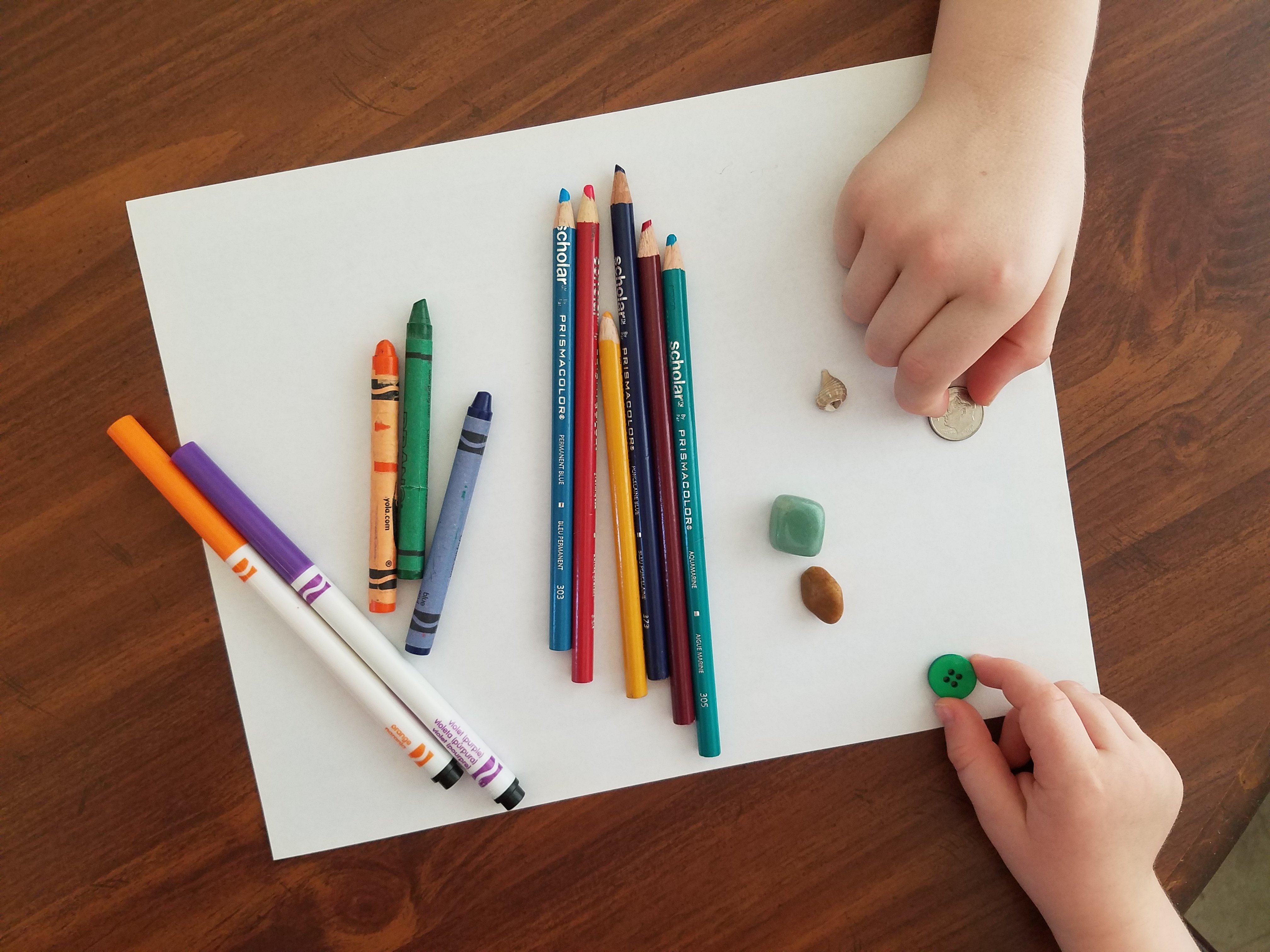 Supplies to play the game:
Game pieces or tokens—a button, coin, stone, or get creative and find a small toy figurine to be your avatar!
A piece of blank paper
Crayons, markers, or colored pencils—anything fun to make marks with! (Additionally, depending on the prompts you choose, you may need scrap paper and glue or tape.)
Step Two: Looking
Look at the backgammon board from the beginning of this activity. Notice the people playing a game in the center of the board. Why do you think the pair on the left hand side are upside down?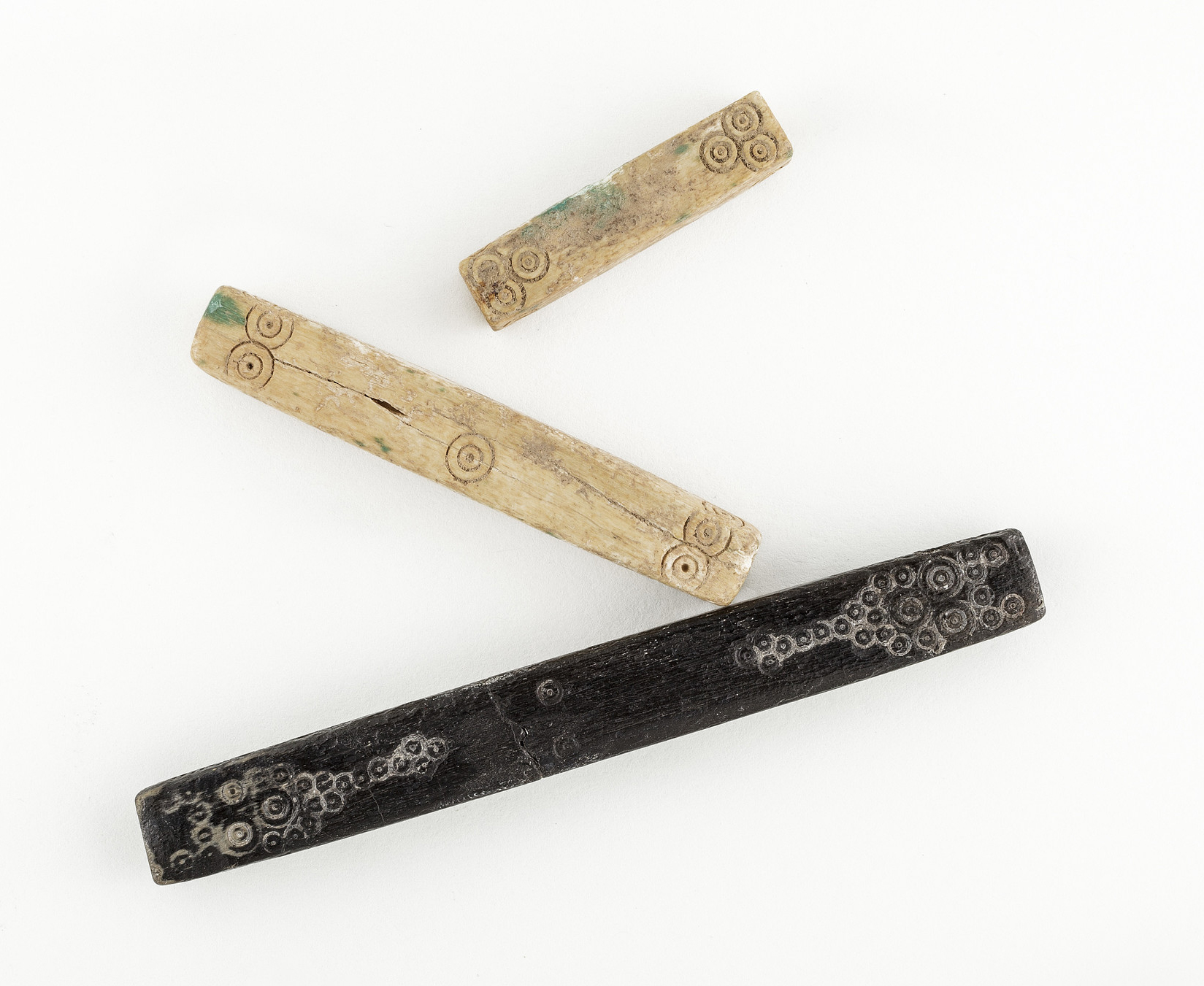 Looking at the die, see how you can represent numbers without using numerals. How does the element of chance factor into a game? You never know what you'll roll!
Step Three: Design and Create your Game Board
Decide on a shape and size for your board.
Outline spaces for movement around the board. We used the side fold flap from our box as a stencil.
Determine art prompts to write in each space on the board. Possible ideas:
Start!
Draw a wavy line
Make 3 points
Add a diagonal line
Connect 2 lines
Add a geometric shape
Collage a scrap paper
Zigzag
Add motion lines
Jump ahead 1 space
Free draw
Color in an area
Trace an object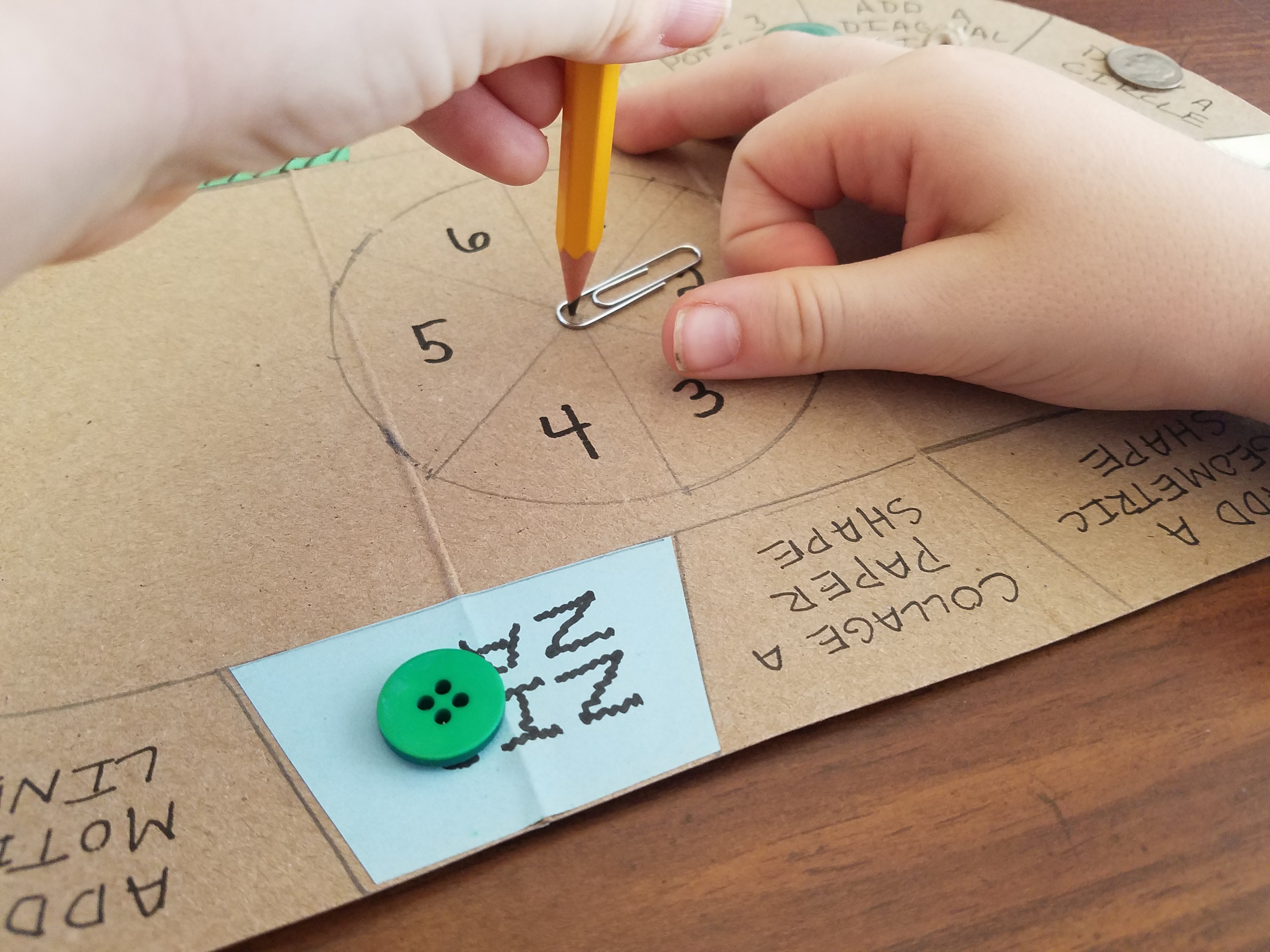 Create a paper clip spinner or use dice to decide how many spaces to advance. You can even flip a penny to decide how many spaces to advance.
Adorn your board game as much or as little as you like!
Step Four: Play the Game!
Choose tokens to represent each player.
Spin the paperclip spinner or roll a die to determine how many spaces to advance.
Move your token around the game board.
When you land on a prompt—do what it says!
Then it's the next player's turn.
Each player follows the prompts and adds to the same piece of paper.
At the end of the game you will have created a collaborative art piece!
How do you know when the game is over? You decide!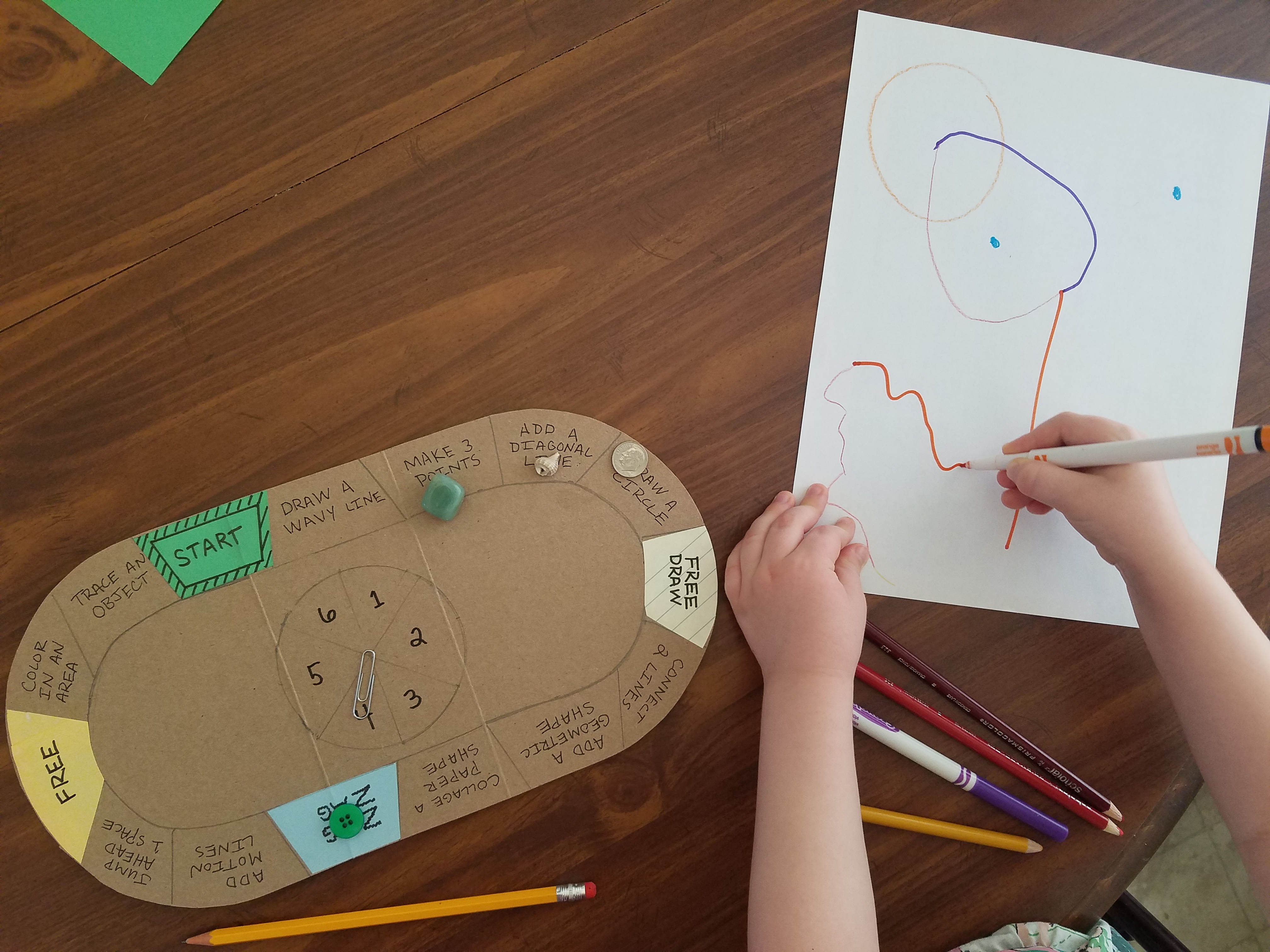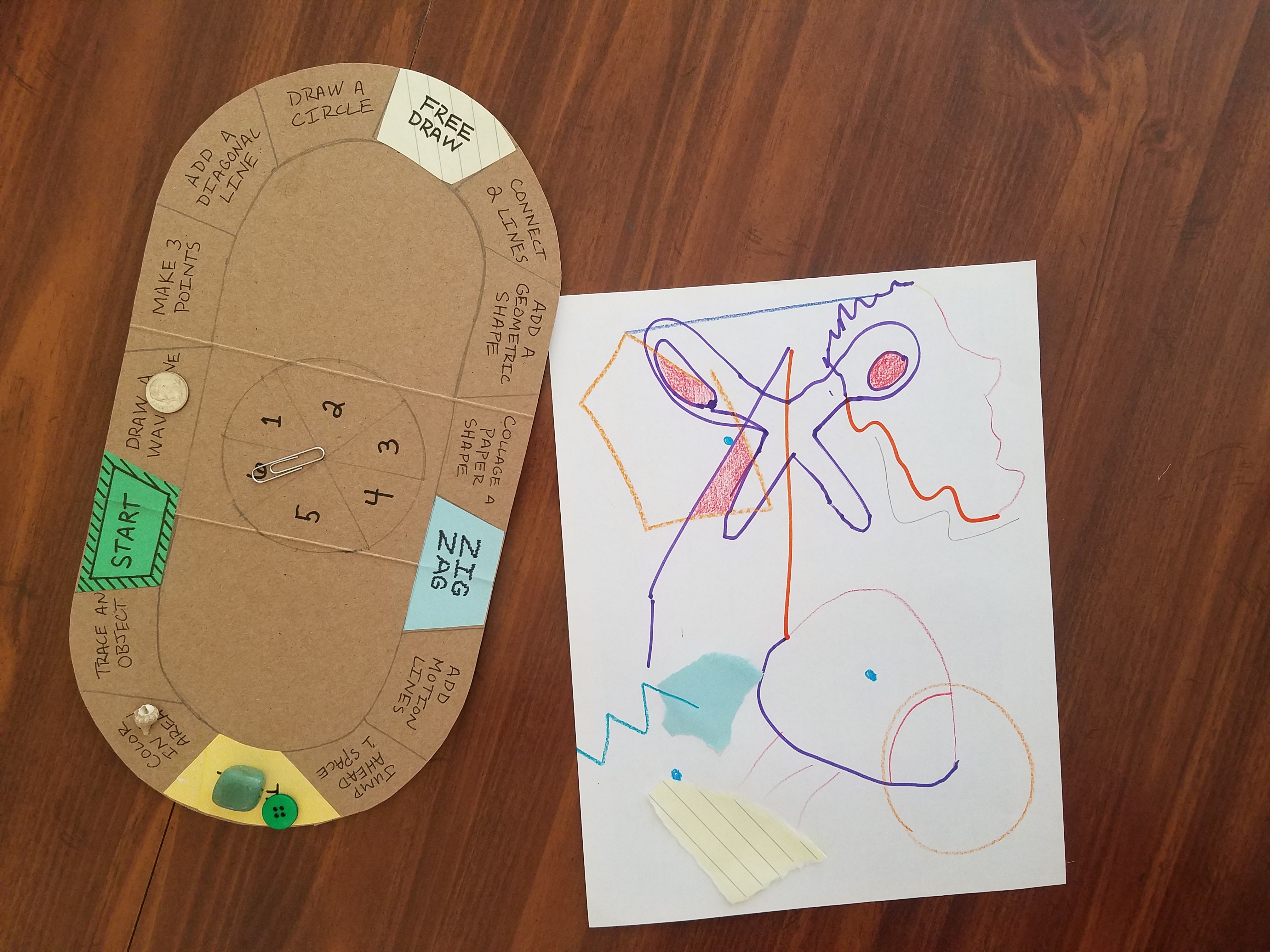 Now that you have created your own game board, here's another example from a fellow game enthusiast and LACMA NexGenLA member.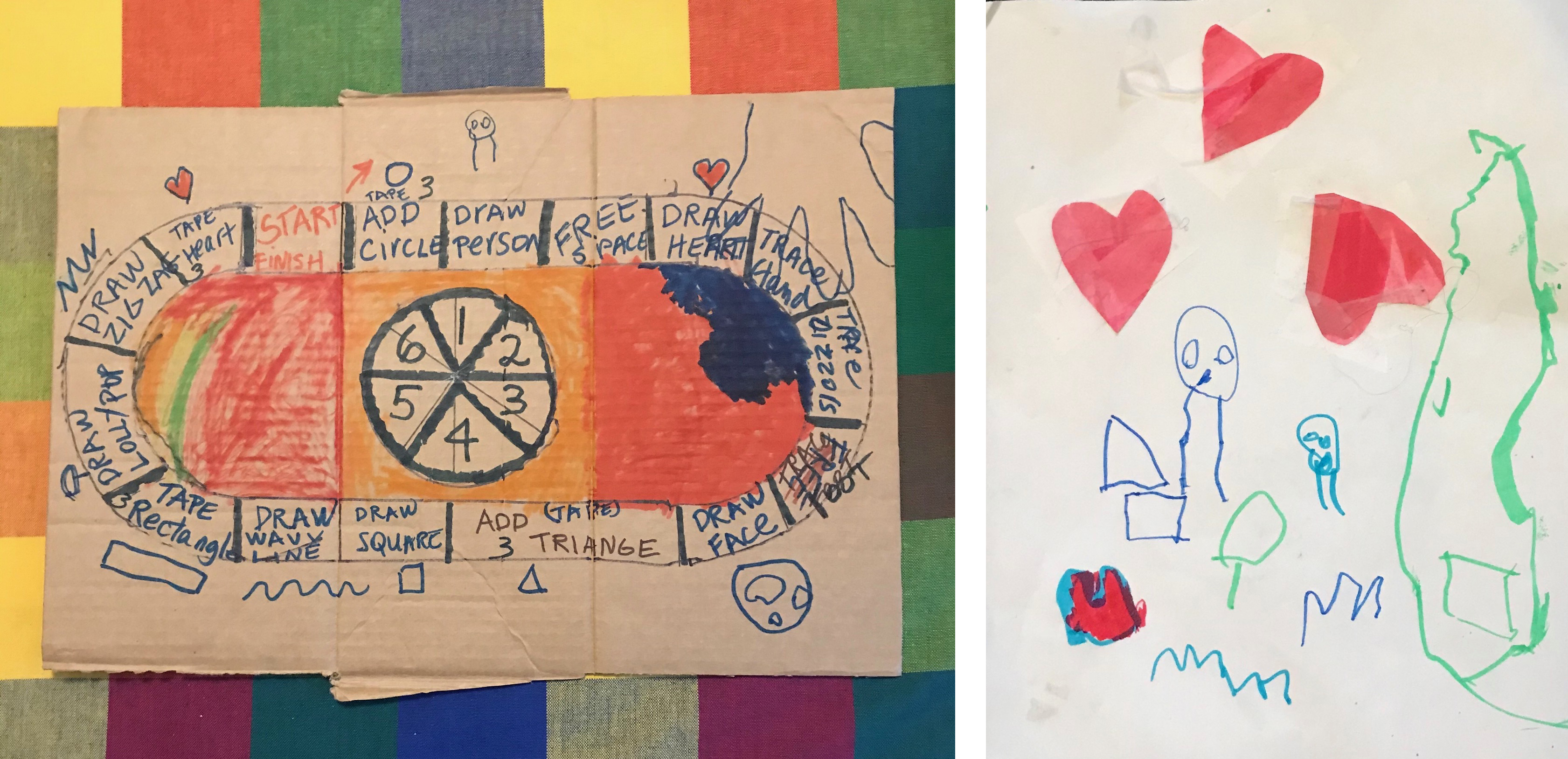 We would love to see your artwork! Have an adult post your creation to social media and tag @lacma.