"The surface of Lane's pottery often exhibits a visual quality that all but forces one to handle the work," wrote Dr. Samella Lewis, a pathbreaking historian of Black art. She was not alone in her response. The work of mid-20th century Los Angeles ceramist Doyle Lane (1925–2002) has a visceral, tactile appeal. The Los Angeles Times Home Magazine, which featured his pottery on multiple occasions, praised his "imaginative handling of surface textures." A master of glaze innovation, Lane worked at multiple scales, from exquisite beads and delicate weed pots to room-sized murals of intricately plotted, glazed tiles.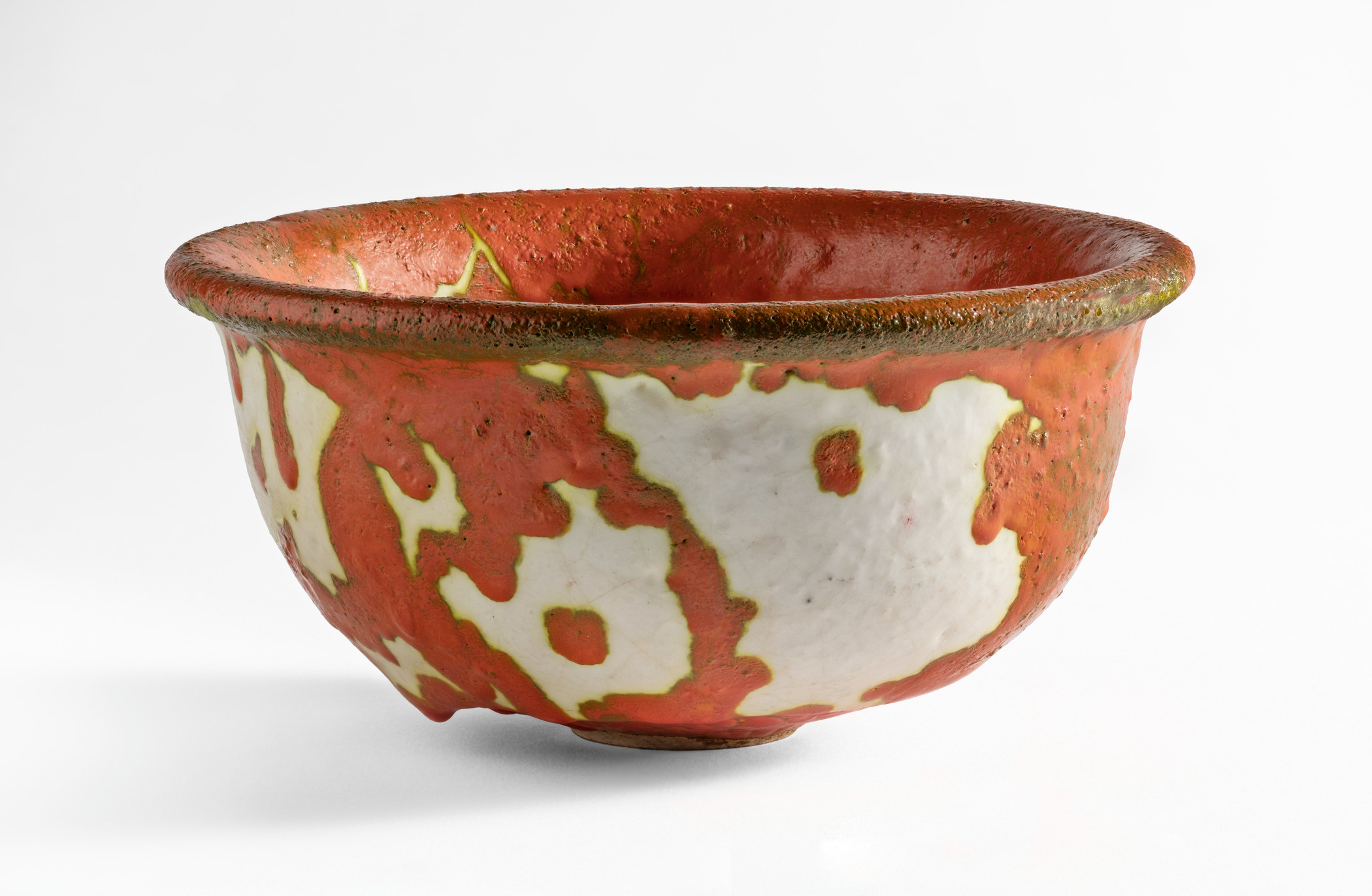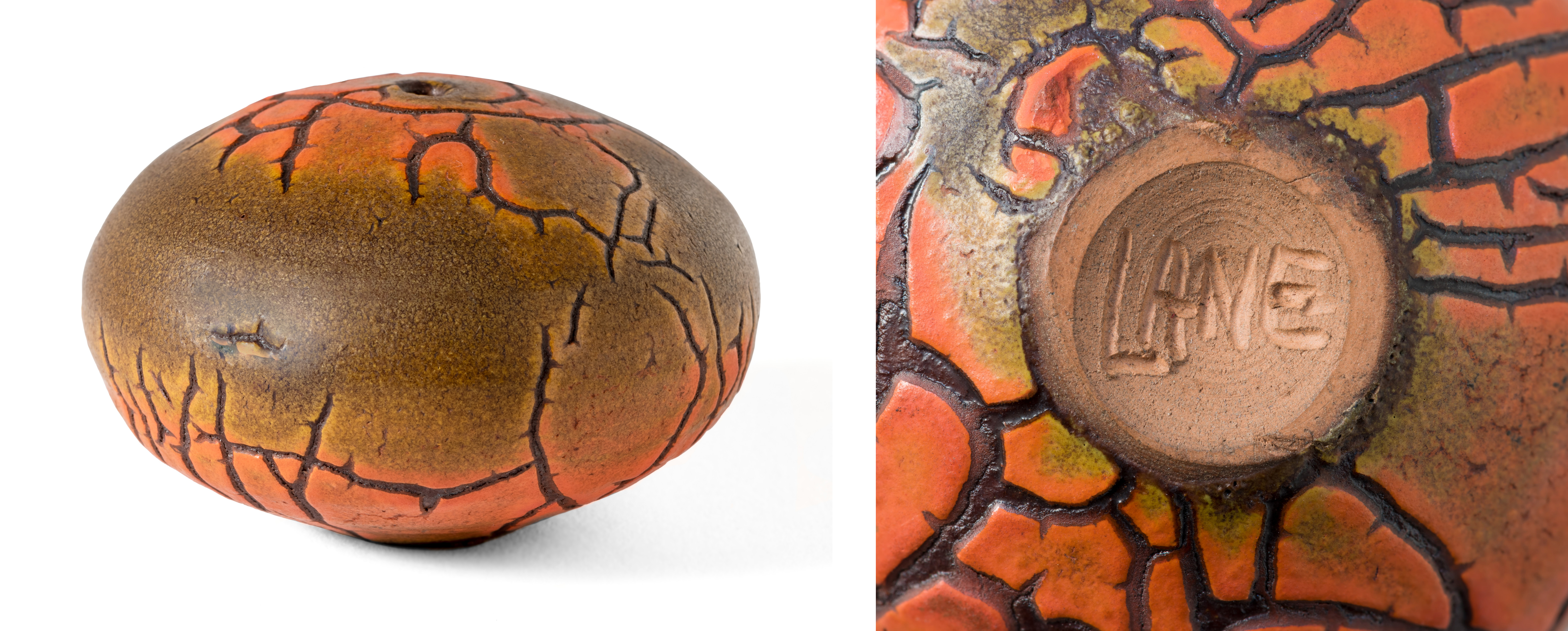 The vivid colors and bubbling, crackling topographies of Lane's glazed vessels and slabs signal a craftsman skilled in both the art and science of ceramics. In addition to his training at Los Angeles City College (LACC) and the University of Southern California (USC), he also worked as a glaze technician for L.H. Butcher, which sold ceramic supplies among other industrial products. Lane attributed his achievements to the untold hours experimenting in the studio, telling one interviewer, fellow artist Stanley Wilson, that his success with difficult to achieve red glazes was, "No secret, just work." He went on to explain, "The reds are tricky, and you could write a whole thesis on them because they change according to the type of clay or firing you do," listing many factors from the type of heat to the way he stacked the kiln. While he may not have written that actual thesis, a price list the artist sent to Ankrum Gallery demonstrates his mastery of the challenging hue, distinguishing between several tantalizingly named iterations such as "desert red crawl," "red crystal," and "red and green lava."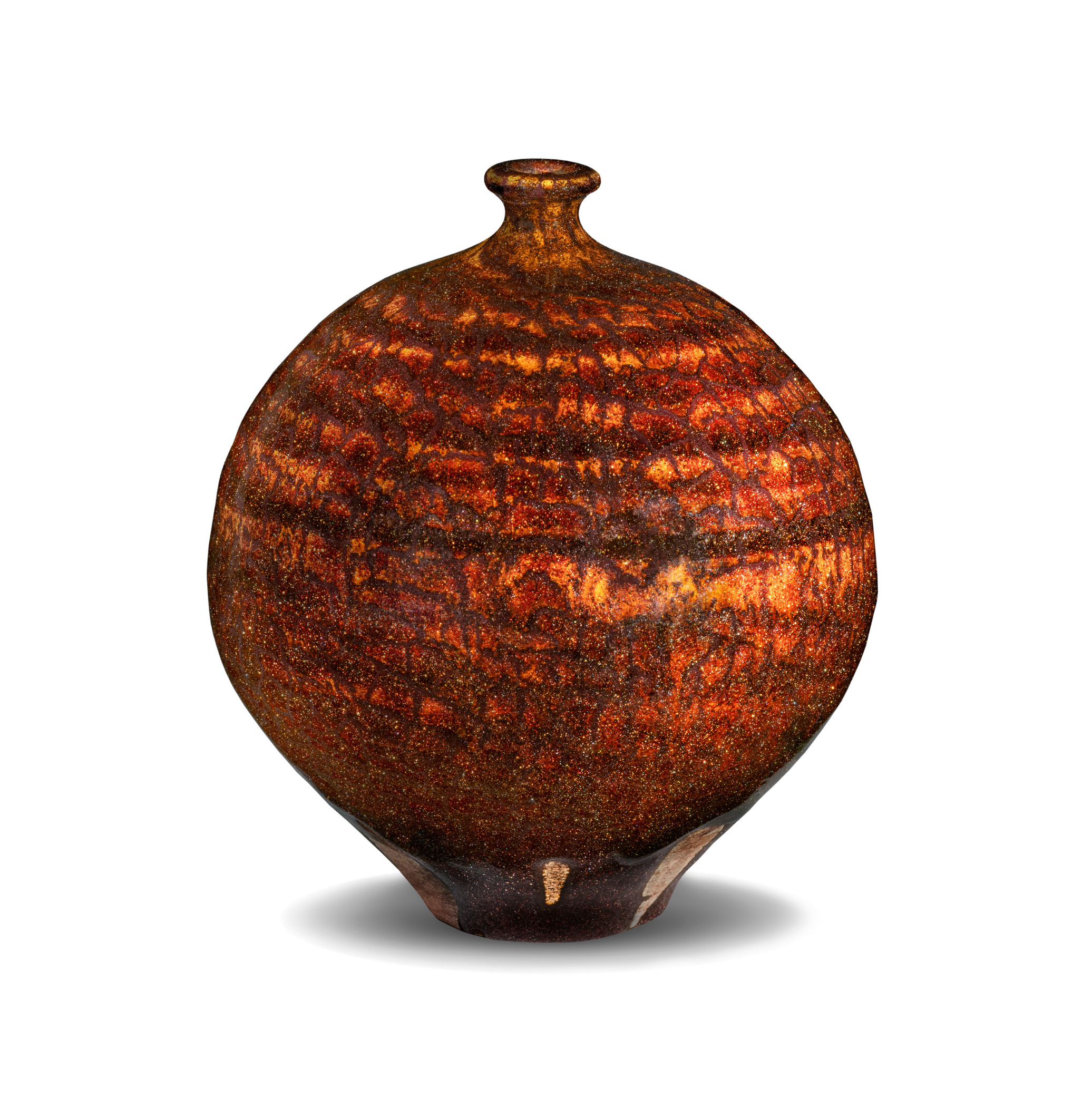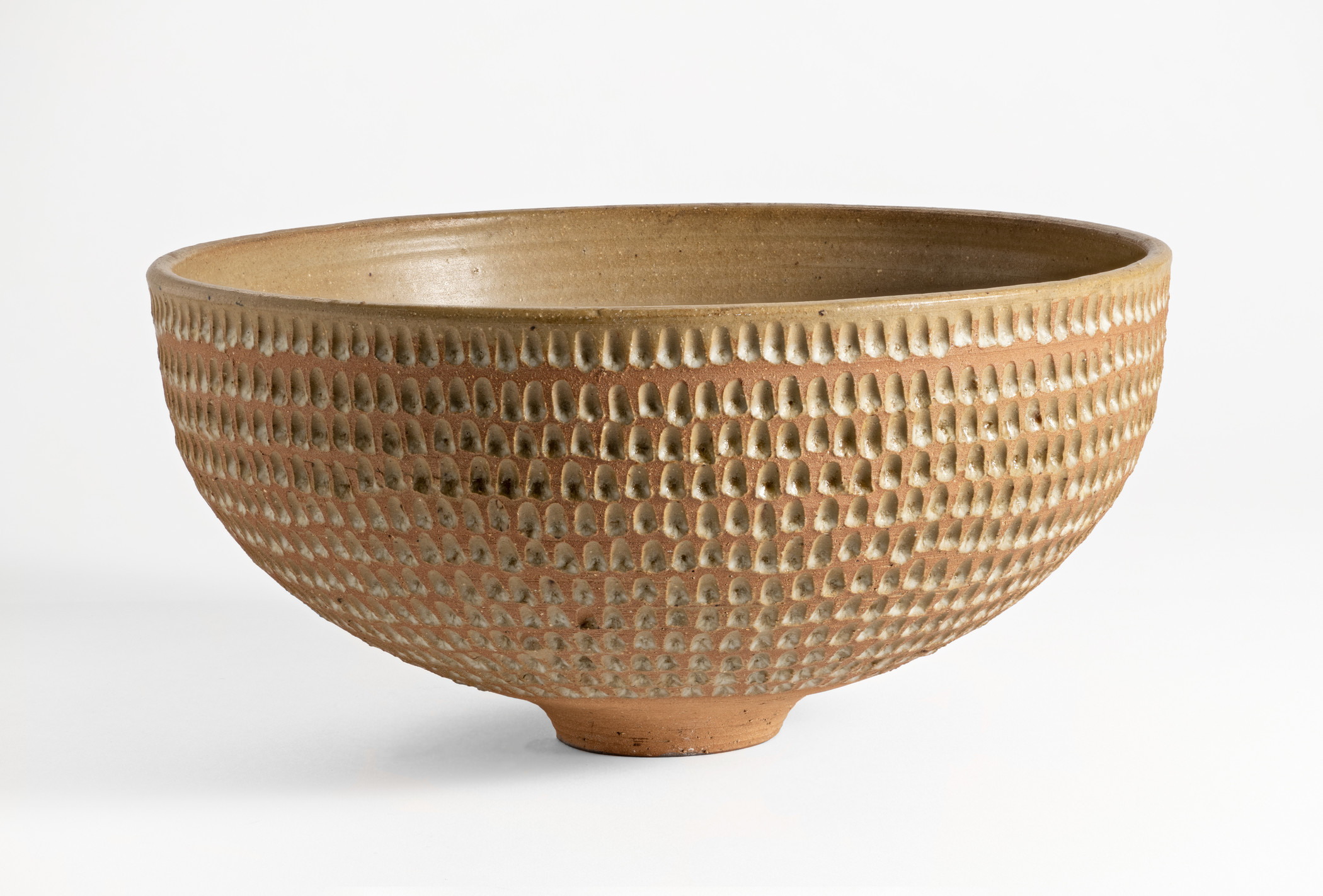 Despite his obvious talents, his success as an artist was anything but assured. Lane recalled how a fellow Black student at LACC asked, "What are you taking ceramics for? You'll never be able to make a living off of that because that's mainly for White people." Lane defied these limitations, and eventually supported himself from sales of his artworks and architectural commissions—no small feat for any craftsman. Even so, he maintained no illusions about the systemic discrimination that he and other Black artists faced, particularly from galleries and museums. Recognizing that he did not receive "the chance or the breaks" afforded to his white classmates, Lane acknowledged that his business skills were as crucial to his success as his artistic talents.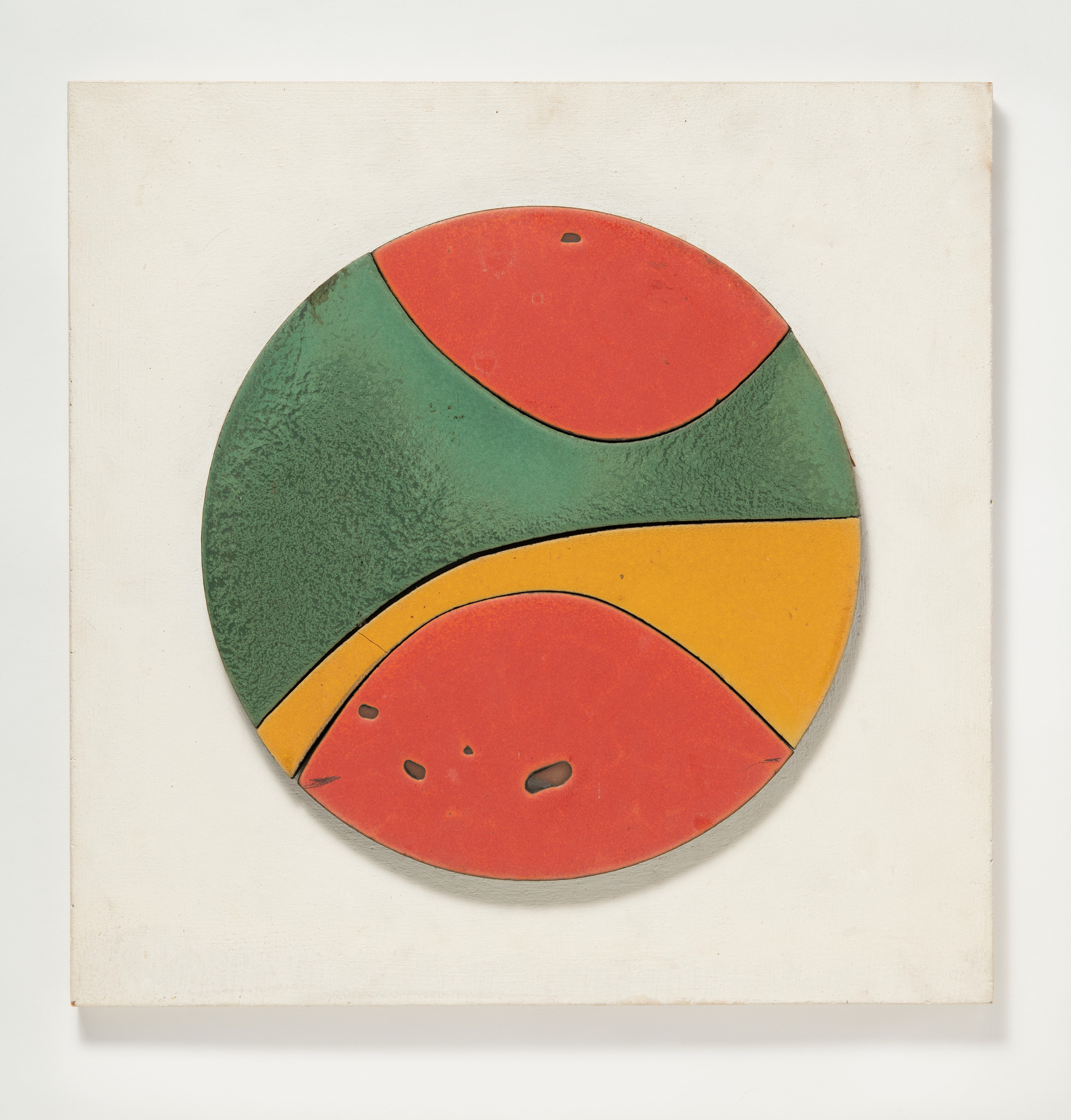 Yet while Lane pragmatically declared that the underlying theme of his work was "anything that could sell," in reality, he continued to take artistic risks and, like other avant garde mid-century ceramicists, blurred the fields of art and craft. Applying his deep knowledge of his materials, he developed a new form he called "clay paintings," achieving rich textures and colors by allowing his glazes to flow and blend at high temperatures. Lane exhibited these wall-mounted works at Brockman Gallery (one of the few galleries in Los Angeles to champion the work of Black artists) alongside sculptures by John Riddle and paintings by Al Porter, as well as in Objects USA, a landmark 1969 traveling exhibition of American craft. In the catalogue for that exhibition, Lane mused on the experiential potential of hanging the clay paintings outdoors. He wrote, "Why not take paintings out of doors where one might sit and watch the changing play of sunshine on the glazes, and thus have changes of mood during the day?"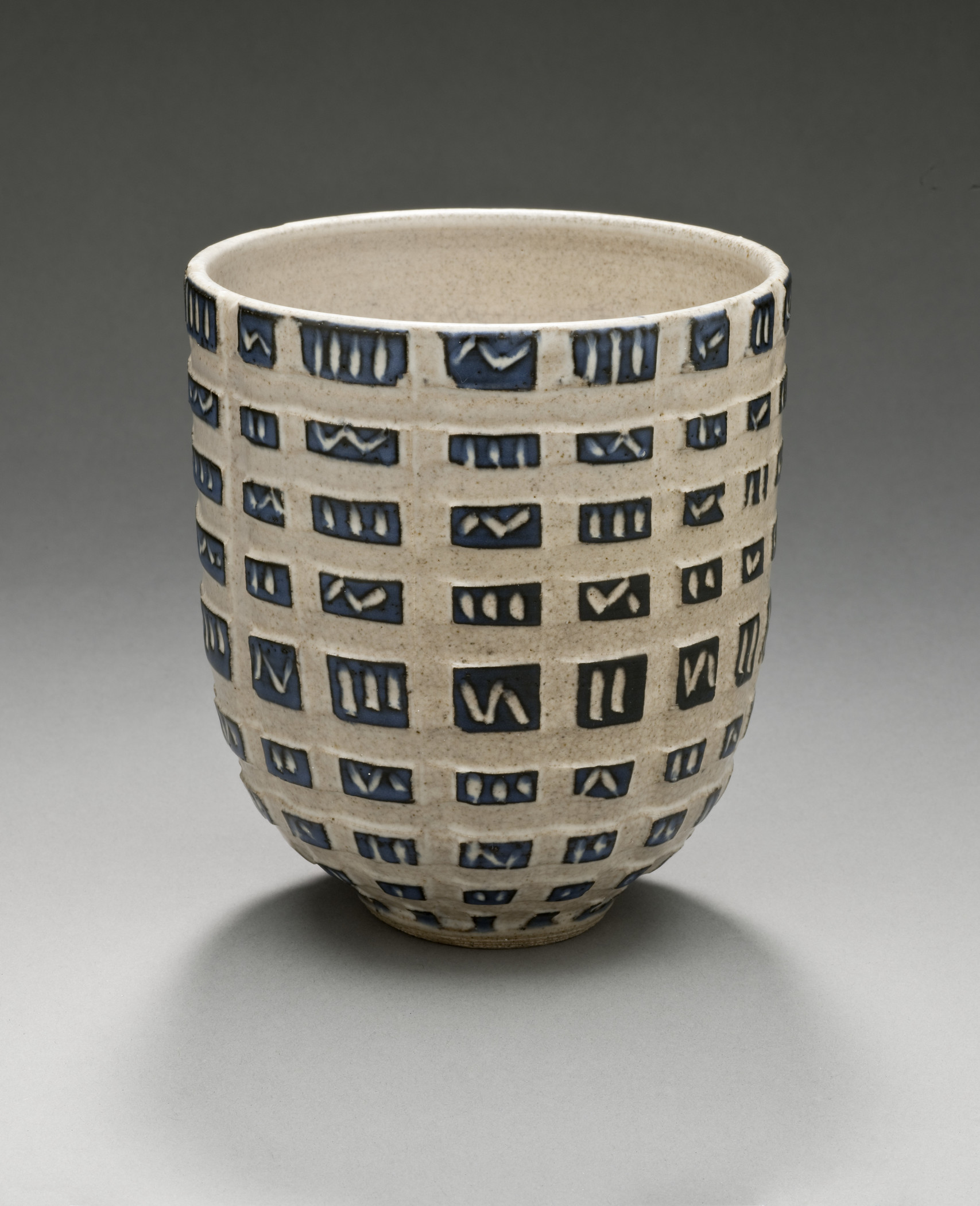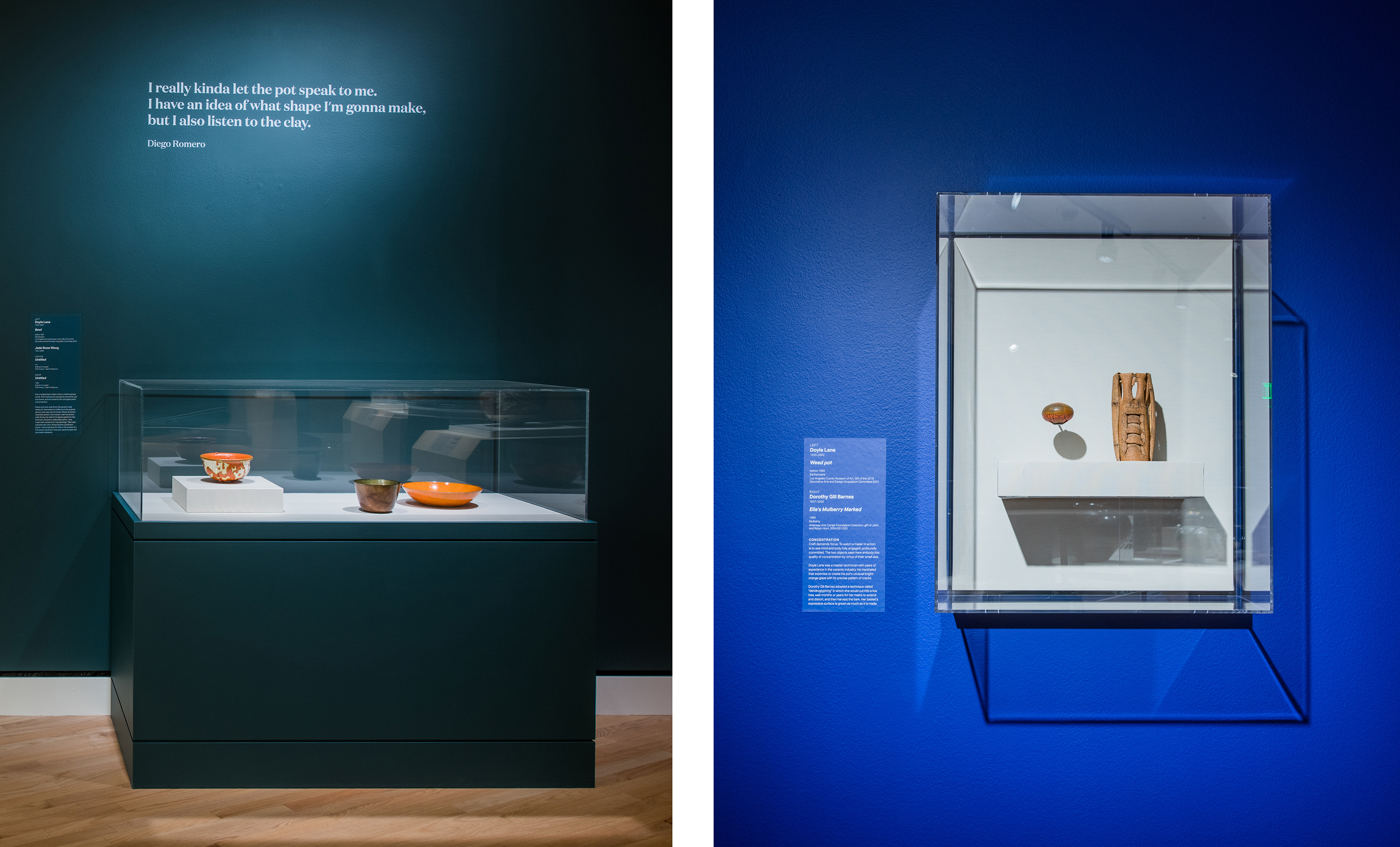 Recent years have brought even more well-deserved acclaim for Lane's artistry, including here at LACMA. In 2009, the museum acquired its first example of his work, the intricate sgraffito bowl above. The collection now includes 12 of Lane's artworks, representing a broad range of forms and surface treatments. Two of these—the bowl and the weed pot above—are on view now in Crafting America at the Crystal Bridges Museum of American Art in Bentonville, Arkansas.