This is the fourth time that I have had the privilege of installing LACMA's permanent collection of Modern Art. It has given me the opportunity to reflect on how the presentations have changed, not only in terms of architecture, but more importantly in relation to the content of the collection. Within the first few months of my arrival at LACMA in 1976, fresh from New York where I attended college and graduate school, one of the very first assignments given to me by my boss, Senior Curator of Modern Art Maurice Tuchman, was to rehang the collection while he was out of town. At that time, the Modern Art holdings were limited, occupying about 10,000 square feet on the second floor of the Ahmanson Building.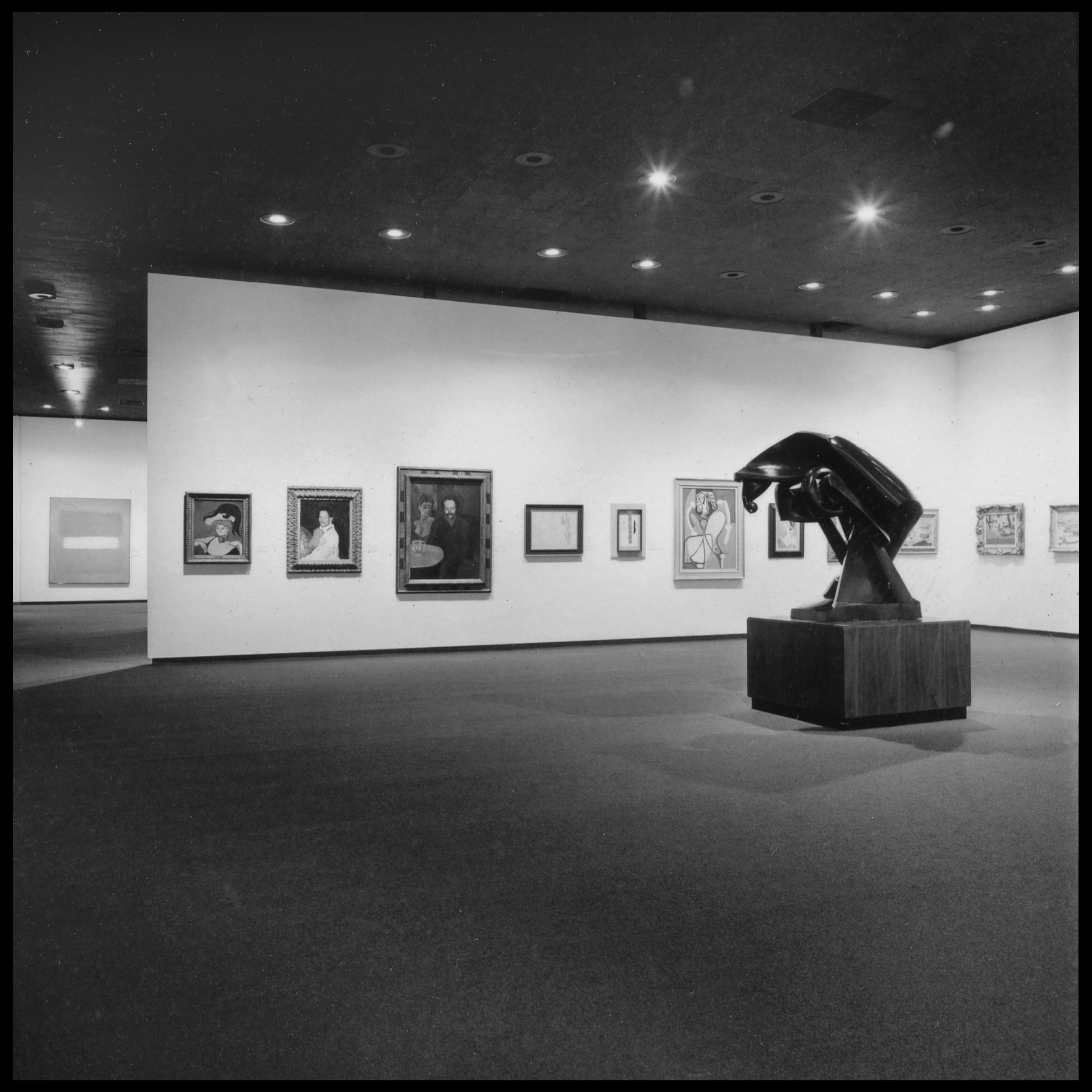 In those days the Modern galleries began with Impressionist and Post-Impressionist paintings, enhanced by long-term loans from the Armand Hammer Collection.1 Having grown up with the collection of the Museum of Modern Art in New York, I was accustomed to displays of 20th-century art where "-ism" followed "-ism" and works were organized through the lens of geography and chronology, or what was thought of as the traditional "canon." One problem became immediately apparent. LACMA's collection included some wonderful works of art, but it was challenging to weave much of a coherent historical narrative. Instead, the core of our holdings were the two dozen great paintings bequeathed to the museum by trustee David E. Bright (1908–1965) upon his untimely passing: canvases by Franz Kline, František Kupka, Fernand Léger, Pablo Picasso, Jackson Pollock, and Mark Rothko, which remain anchors of our collection more than half a century later.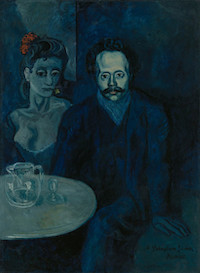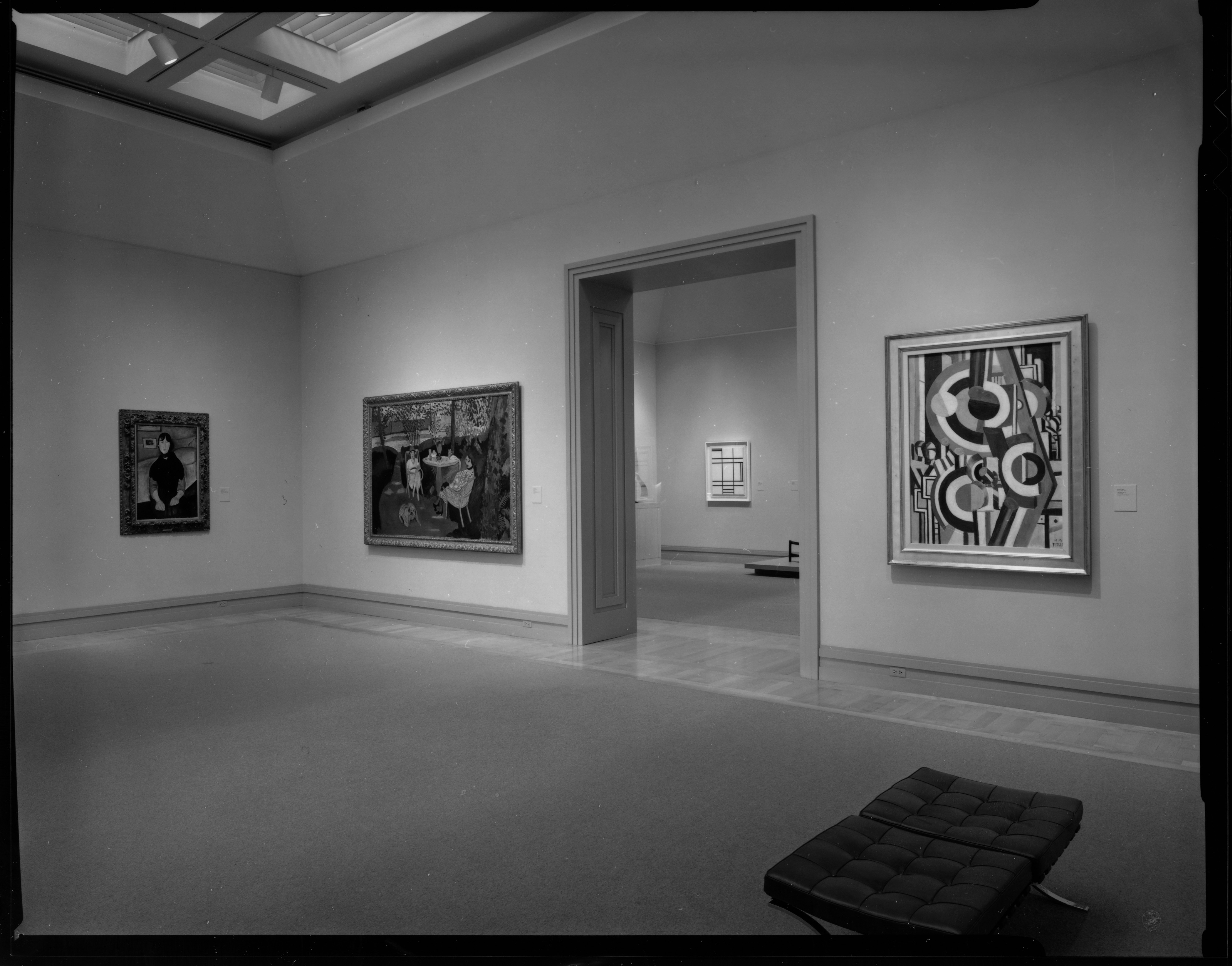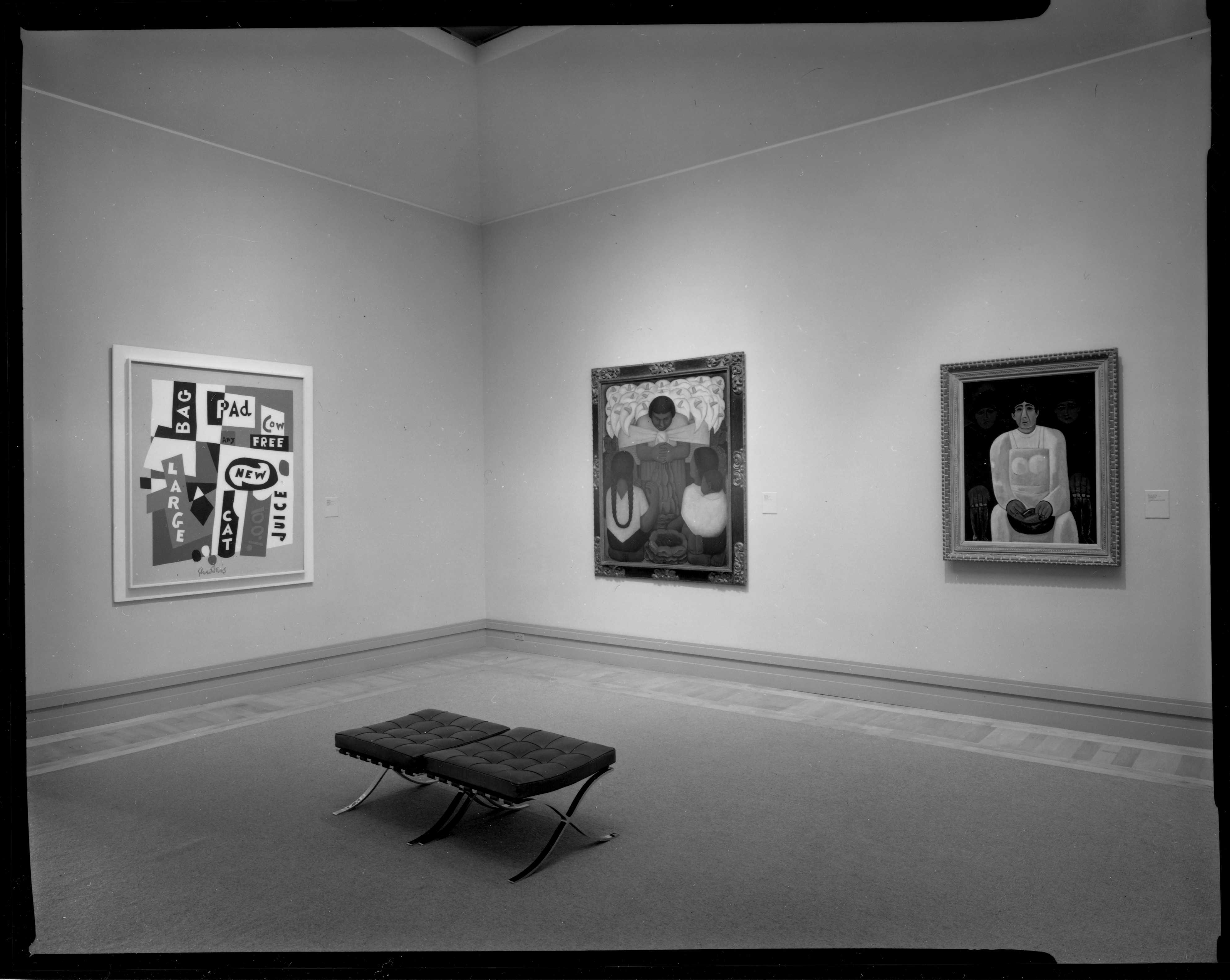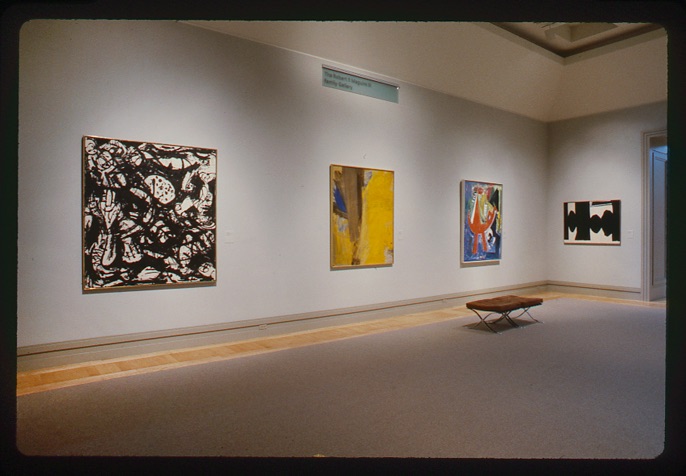 The next time our holdings moved to a new home was in the 1980s with the opening of the Robert O. Anderson Building (later named the Art of the Americas Building), comprising two floors dedicated to the presentation of the permanent collection, and the ground floor devoted to changing exhibitions. Working together with curator Carol S. Eliel, we mapped out two floors—close to 20,000 square feet of exhibition space—devoted to paintings and sculptures from our growing collection, focusing on strengths of German Expressionism, Abstract Expressionism, and the art of Southern California in the 1960s and '70s, many examples having been purchased or donated in the preceding 10 years.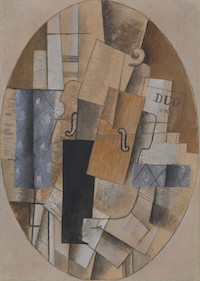 We made a few key, strategic historical acquisitions in anticipation of the inauguration of the building, including a signature Cubist oval still life by Georges Braque from 1913, two non-objective paintings by Wassily Kandinsky from 1912 and 1929, and several paintings and sculptures related to important recent exhibitions devoted to Russian avant-garde art and German Expressionist sculpture.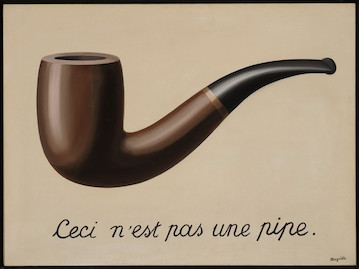 The years prior to the 1986 opening of the Anderson Building were an opportunity to ask collectors of modern and contemporary art in the community to gift works to the museum, thus bringing paintings and sculptures by Willem de Kooning, Ed Kienholz, Roy Lichtenstein, Frank Stella, and others into the collection. We had also purchased René Magritte's iconic The Treachery of Images (This is Not a Pipe) in 1978, one of the rare occasions we successfully acquired a major work at public auction.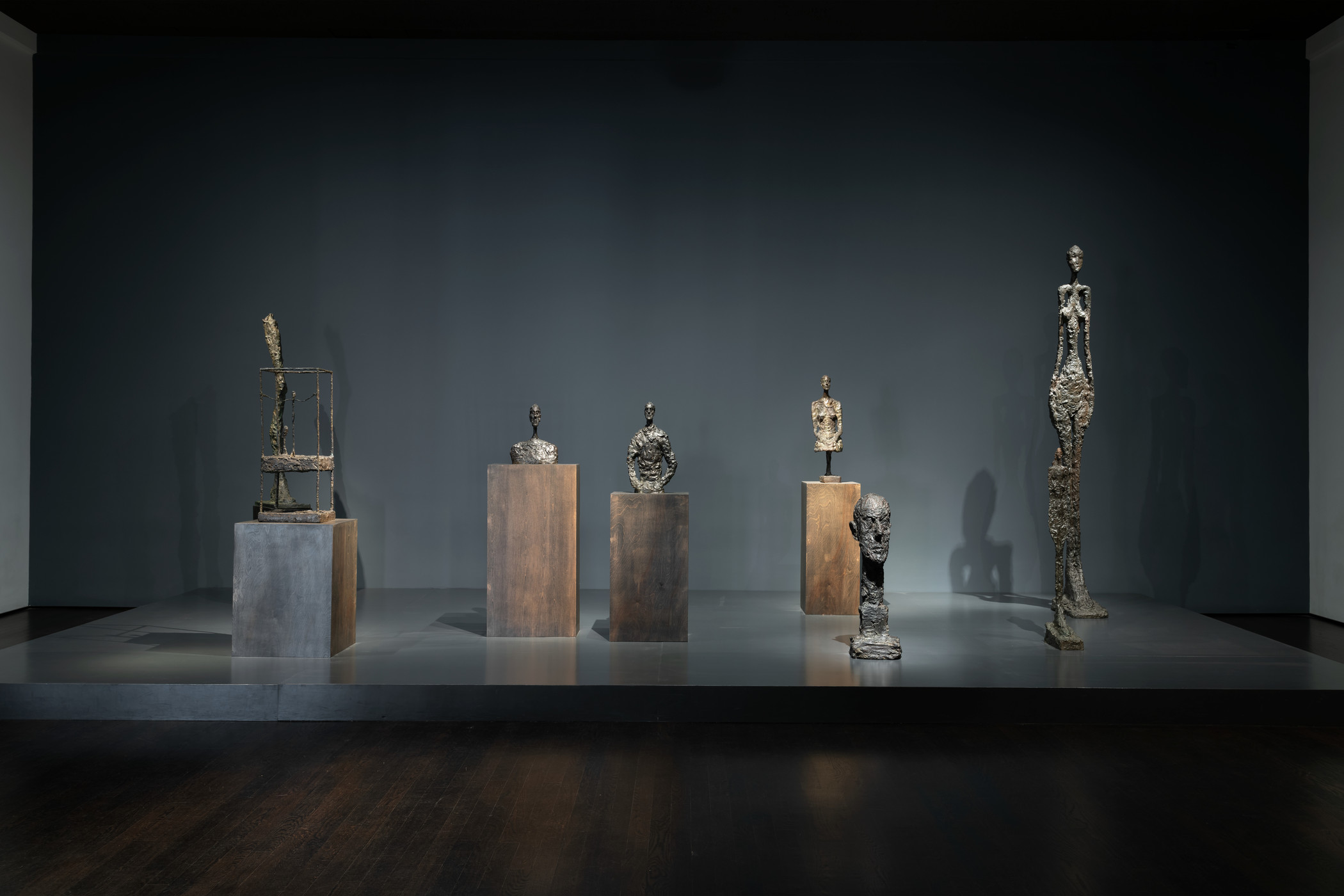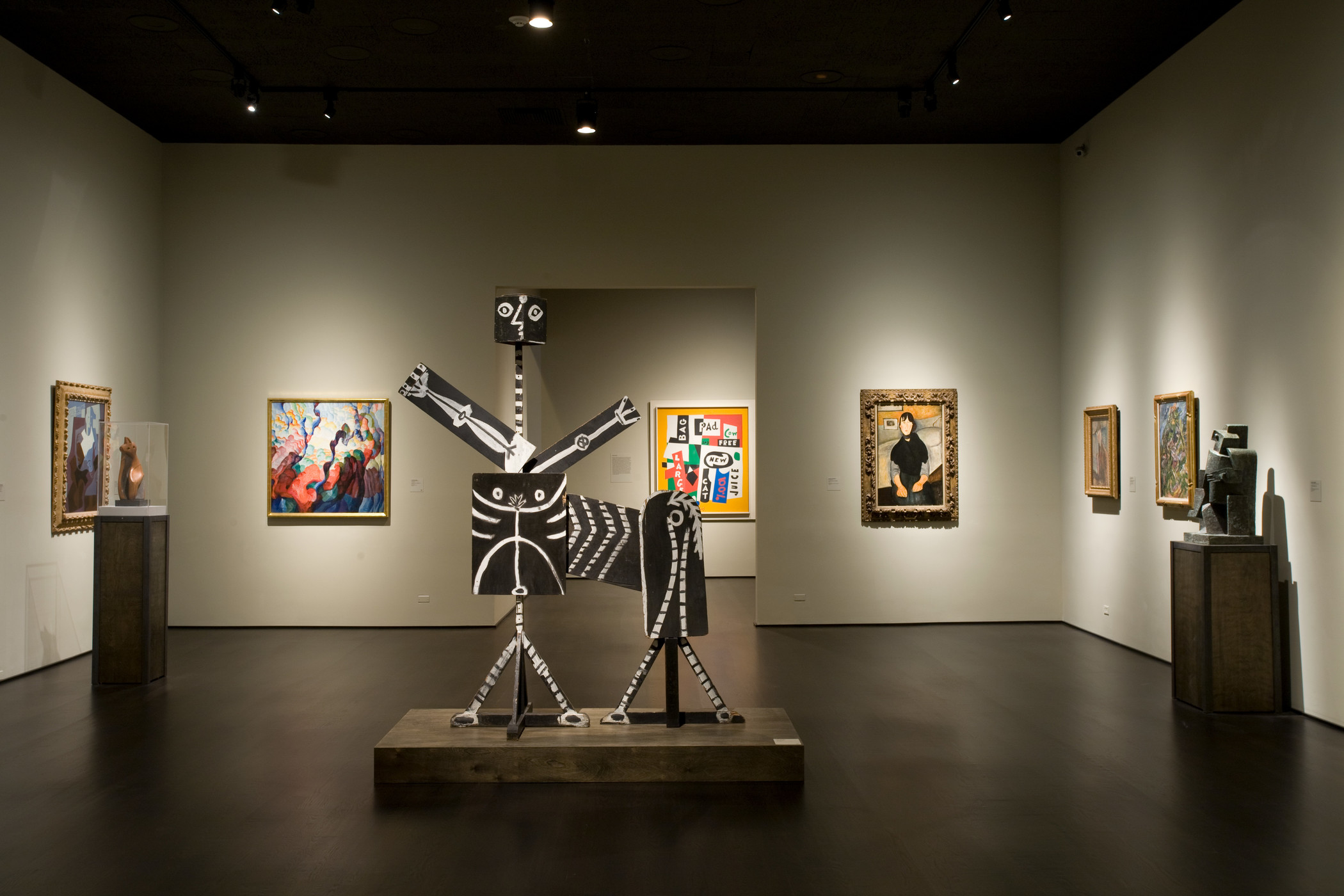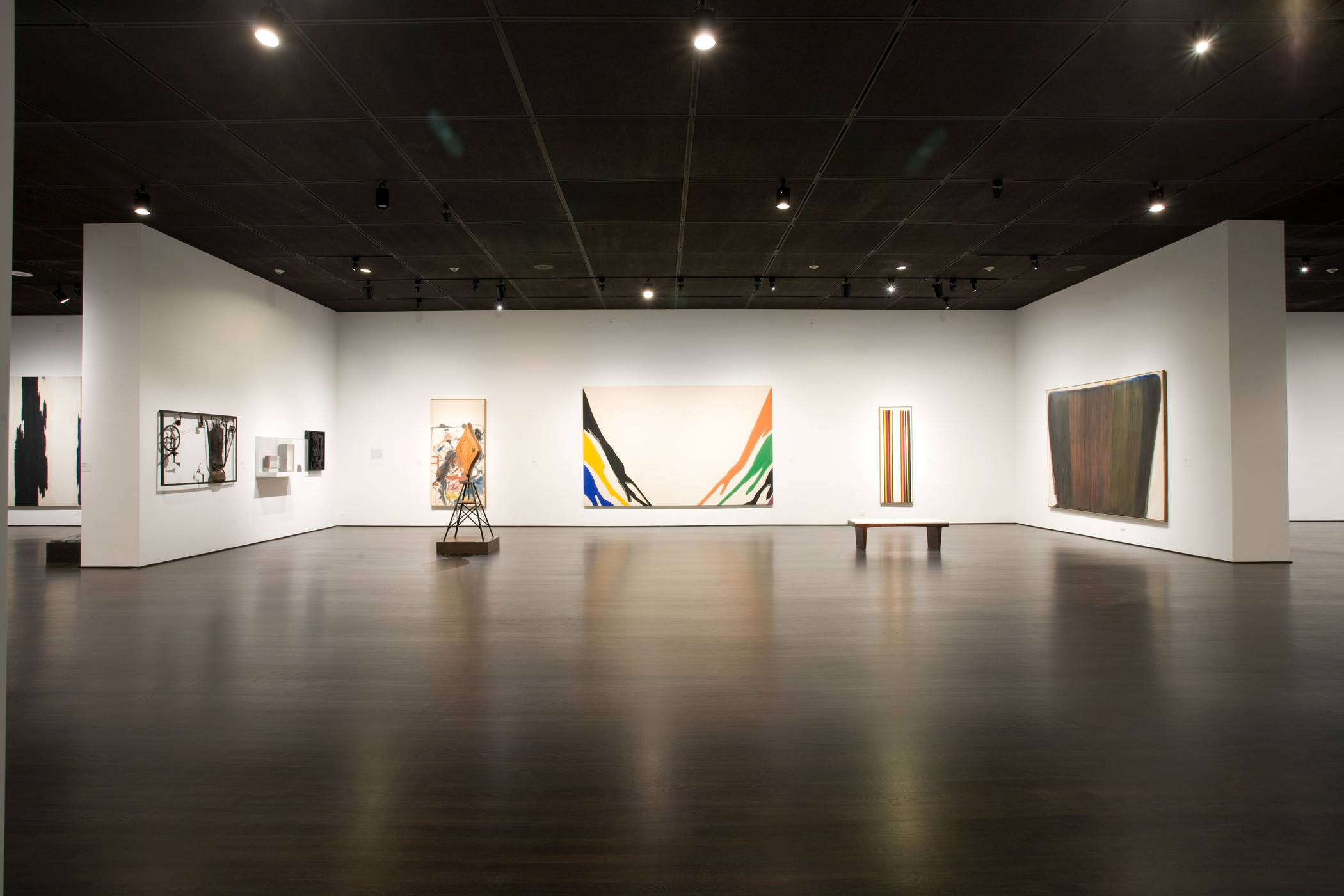 The collection would remain on view on two floors of the Anderson Building until 2007, when that building's focus was adjusted to feature our growing Latin American Art holdings, and the Modern Art presentation moved to the plaza level of the Ahmanson Building. That installation offered the most expansive view of the collection thus far, occupying 21,000 square feet. By this time, the Modern art holdings had grown significantly, with the donations of three L.A.-based collections between 1999 and 2005: Michael and Dorothy Blankfort in 1999, and the Robert H. Halff and Janice and Henri Lazarof Collections in 2005.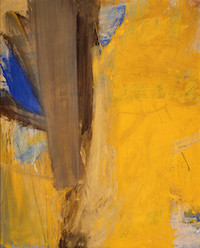 Michael (1907–1982) and Dorothy (1910–1998) Blankfort assembled their collection of contemporary art beginning in the late 1950s, acquiring works by artists from Southern California, New York, and Europe. Michael, a LACMA trustee, and Dorothy, founding members of the museum's Modern and Contemporary Art Council, donated more than 150 paintings, sculptures, and works on paper in 1999, including significant works by de Kooning, Philip Guston, Daniel LaRue Johnson, Kienholz, and Lucas Samaras, among others. In 2005, Los Angeles collector and LACMA trustee Robert H. Halff (1909–2005) bequeathed 40 modern and contemporary artworks to the museum, in addition to works he had donated during his lifetime. Halff, a longtime member of the Modern and Contemporary Art Council, assembled his collection with an astute eye and a sense of adventure and passion, buying from galleries and artists' studios in Los Angeles, Chicago, New York, and Europe.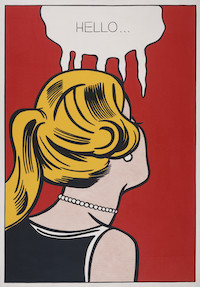 The donation included iconic works by Jasper Johns, Roy Lichtenstein, Robert Motherwell, Claes Oldenburg, Joan Miró, and Andy Warhol, among others. The transformative Janice and Henri Lazarof Collection came to the Museum in 2005, and first went on public view in 2008. Focused on European and American art from the late 19th and early 20th centuries, the 130 works, equally divided among paintings, sculptures, and works on paper, include the museum's first examples by Giacomo Balla, Constantin Brancusi, and Barbara Hepworth; eight important works by Alberto Giacometti; and 20 by Pablo Picasso. The Lazarofs' generosity also enhanced our presentation of modern German art on paper with strong holdings of Bauhaus artists Wassily Kandinsky and Paul Klee. Henri Lazarof (1932–2013), a noted classical composer, was on the music faculty of UCLA for more than 30 years. Janice, a longtime Los Angeles resident, has—with her family—been a supporter of art and culture in Los Angeles for decades.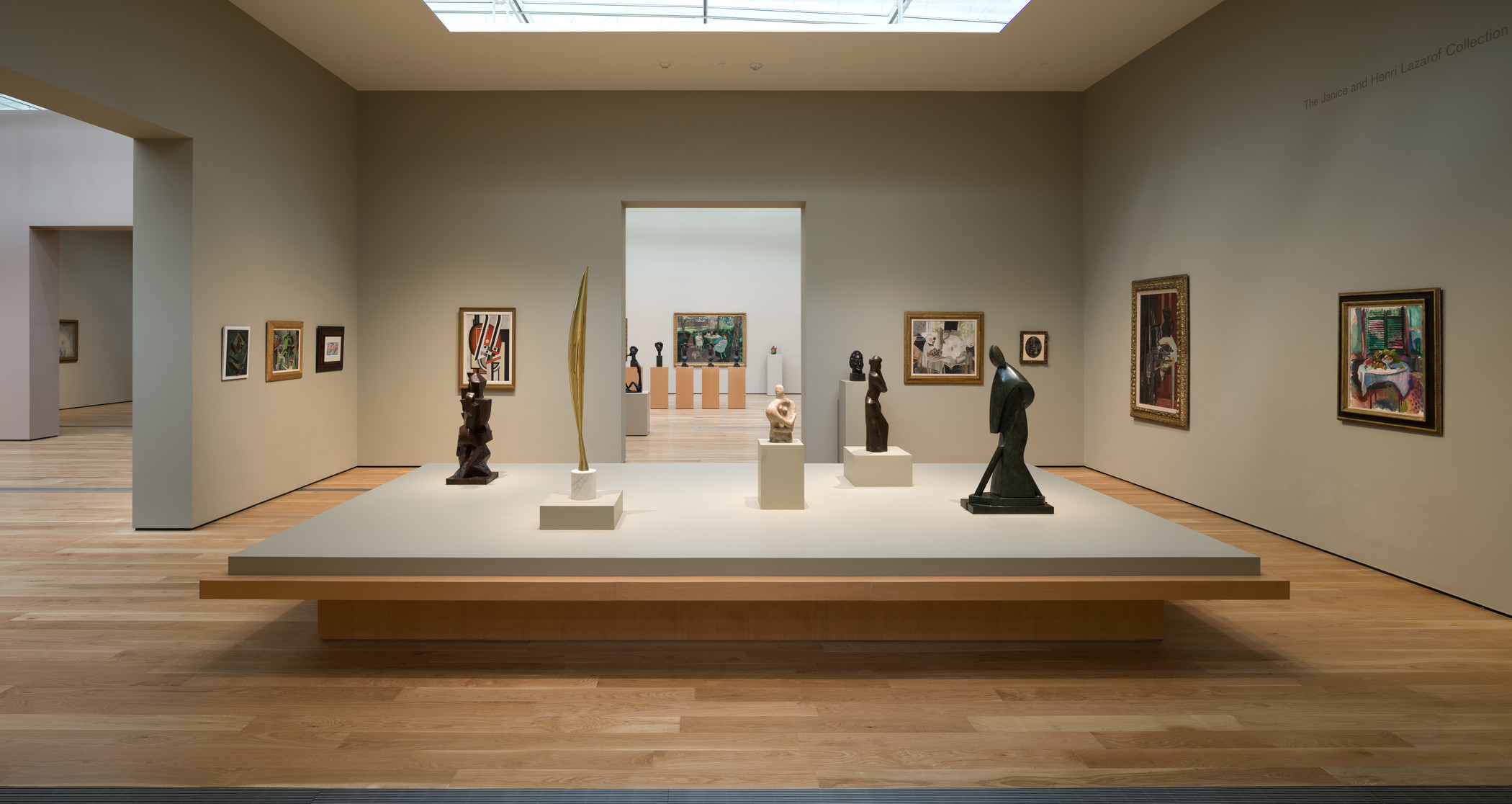 Three years ago the top floor of BCAM was designated as the new home for the Modern Art collection. Working together with architect Frank Gehry and Gehry Partners LLP to design a new suite of 12 galleries totaling 16,000 square feet, our challenge has been to harness the natural light that BCAM, Level 3 offers (knowing that natural light, as beautiful as it is, can be damaging to works of art) and to create a delicate partnership between architecture, artworks, and lighting. Developed in conjunction with assistant curator Katia Zavistovski, this installation provided an opportunity to rethink how we display our collection, and to bring together longtime favorites with works that have never been on view.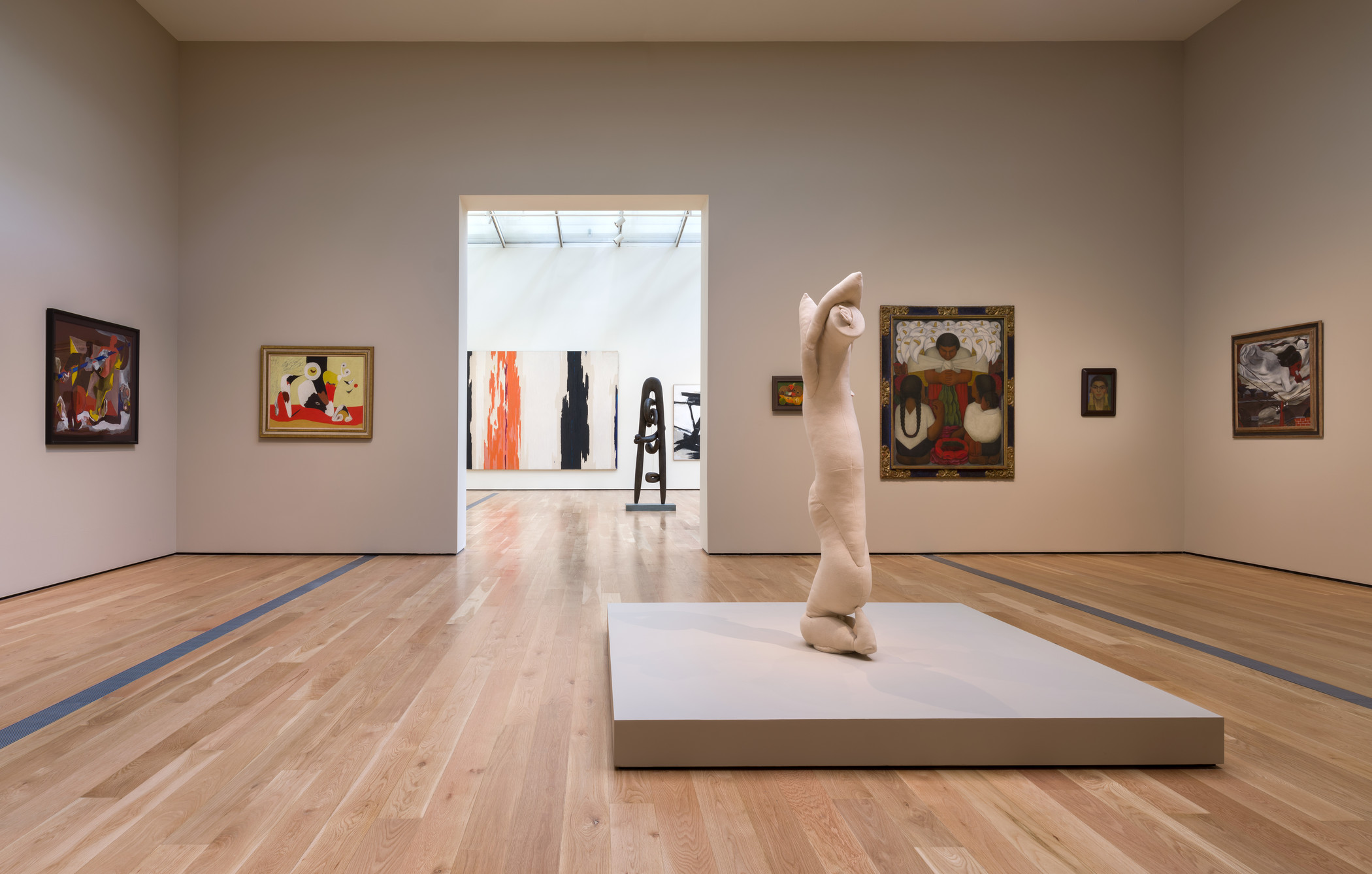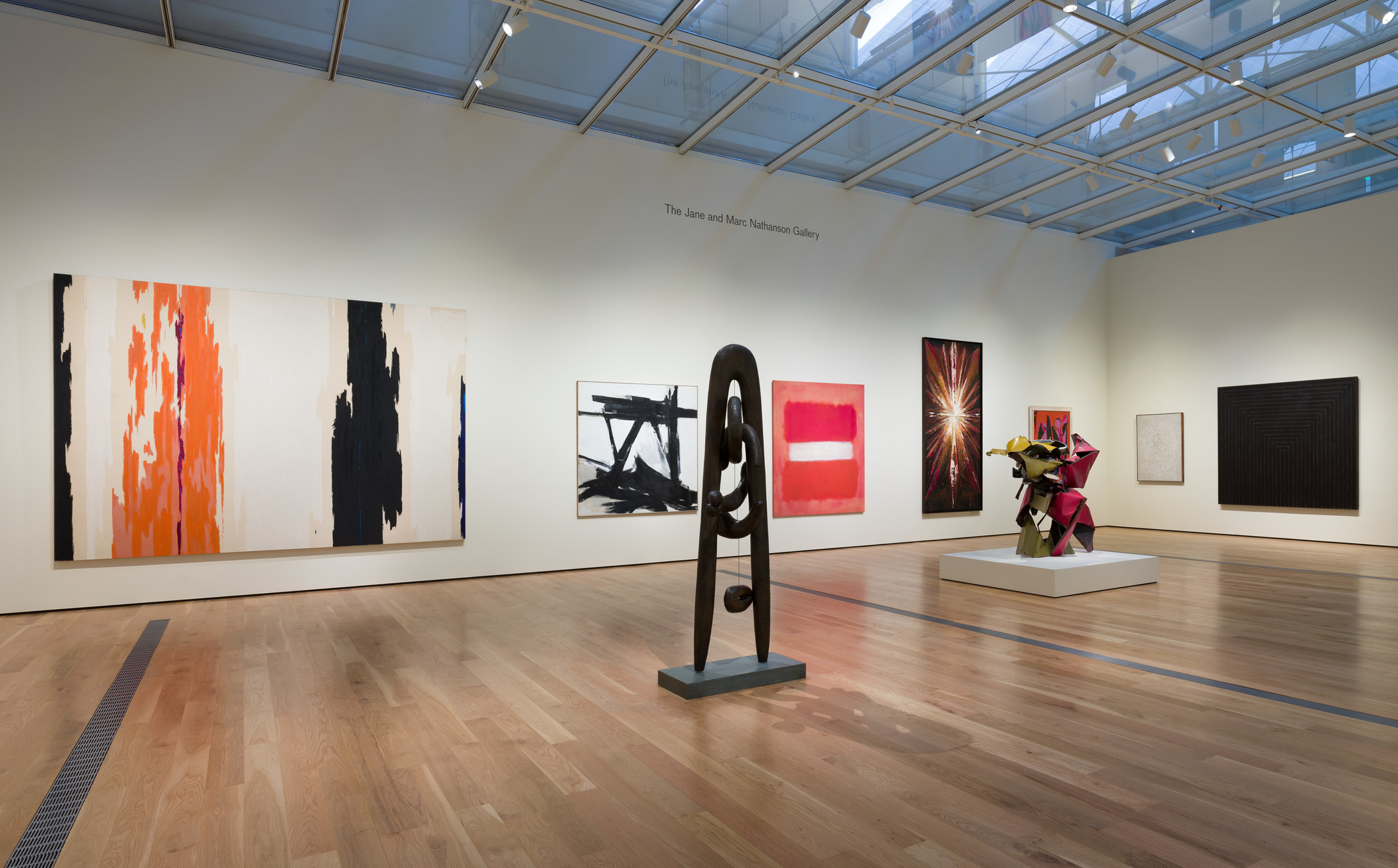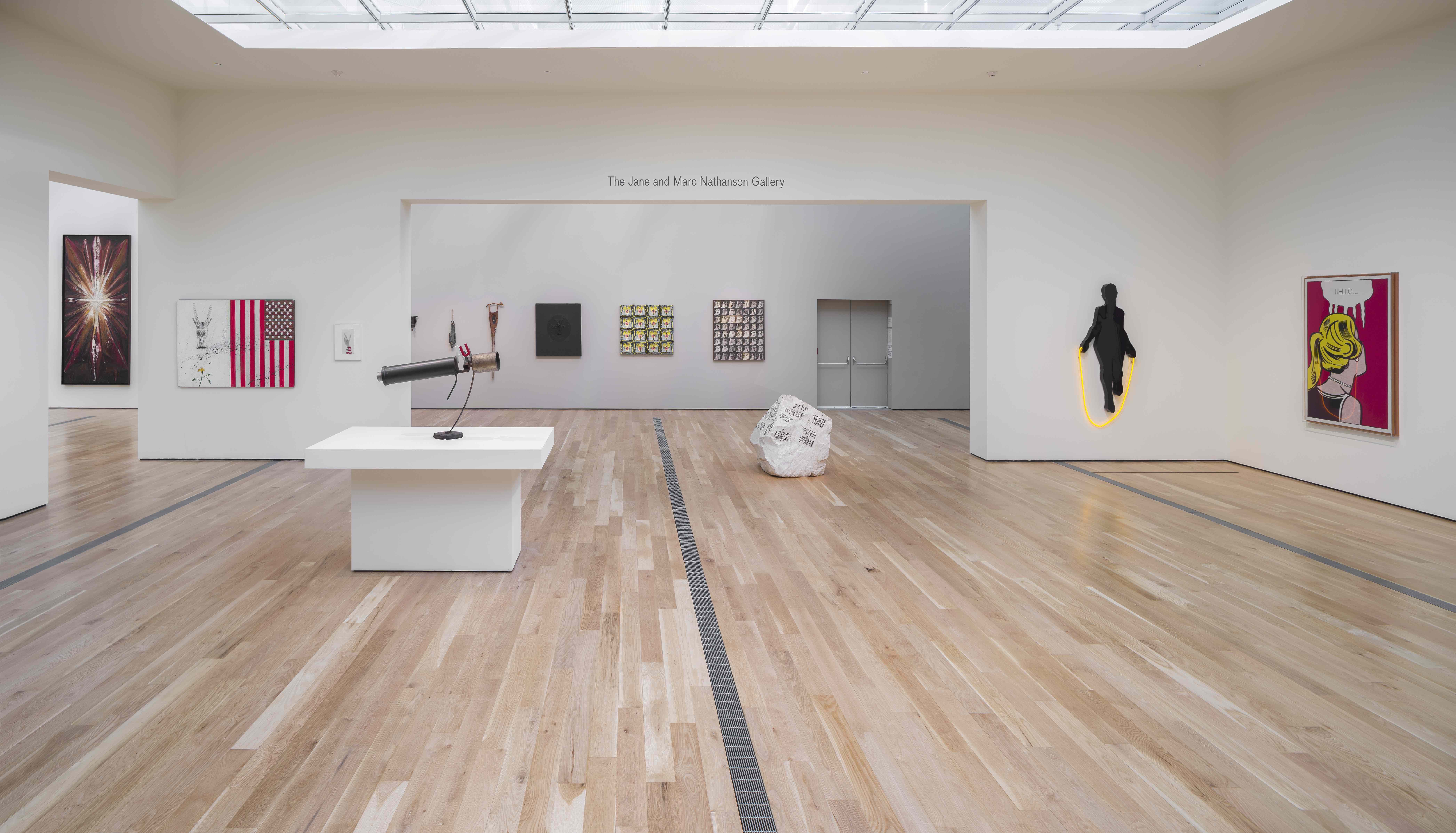 We also had a rare chance to incorporate works from other curatorial departments (in particular Latin American Art,  American Art, and Decorative Arts and Design) while the museum is in the construction phase for the David Geffen Galleries. We hope that the stories and connections between and among objects will offer new ways of thinking about our Modern Art collection. Informed by recent scholarship and discourse, we updated the interpretative content accompanying the installation, and commissioned six thematic audio tours that offer different perspectives about the work on view—covering topics such as German Expressionism, Picasso's portraits, stories of migration and displacement, political activism in 20th-century art, postwar women artists, and artists speaking about art. In addition, we collaborated with dublab's Mark "Frosty" McNeill to create a soundtrack pairing musical selections with specific works of art; and produced a 30-minute video featuring material, drawn primarily from the museum's archives, related to the history of modern and contemporary exhibitions organized by LACMA from 1965 to 2020.
Walking through the galleries now that they have been installed, I am struck by how much the collection has matured since I first had the opportunity to install it in 1976. More than 60% of the 194 paintings and sculptures on view entered the museum's collection since then. One of the defining strengths of our collection now is German Expressionism, which has two dedicated galleries: one for paintings and sculptures, the other for works on paper from the Robert Gore Rifkind Center for German Expressionist Studies.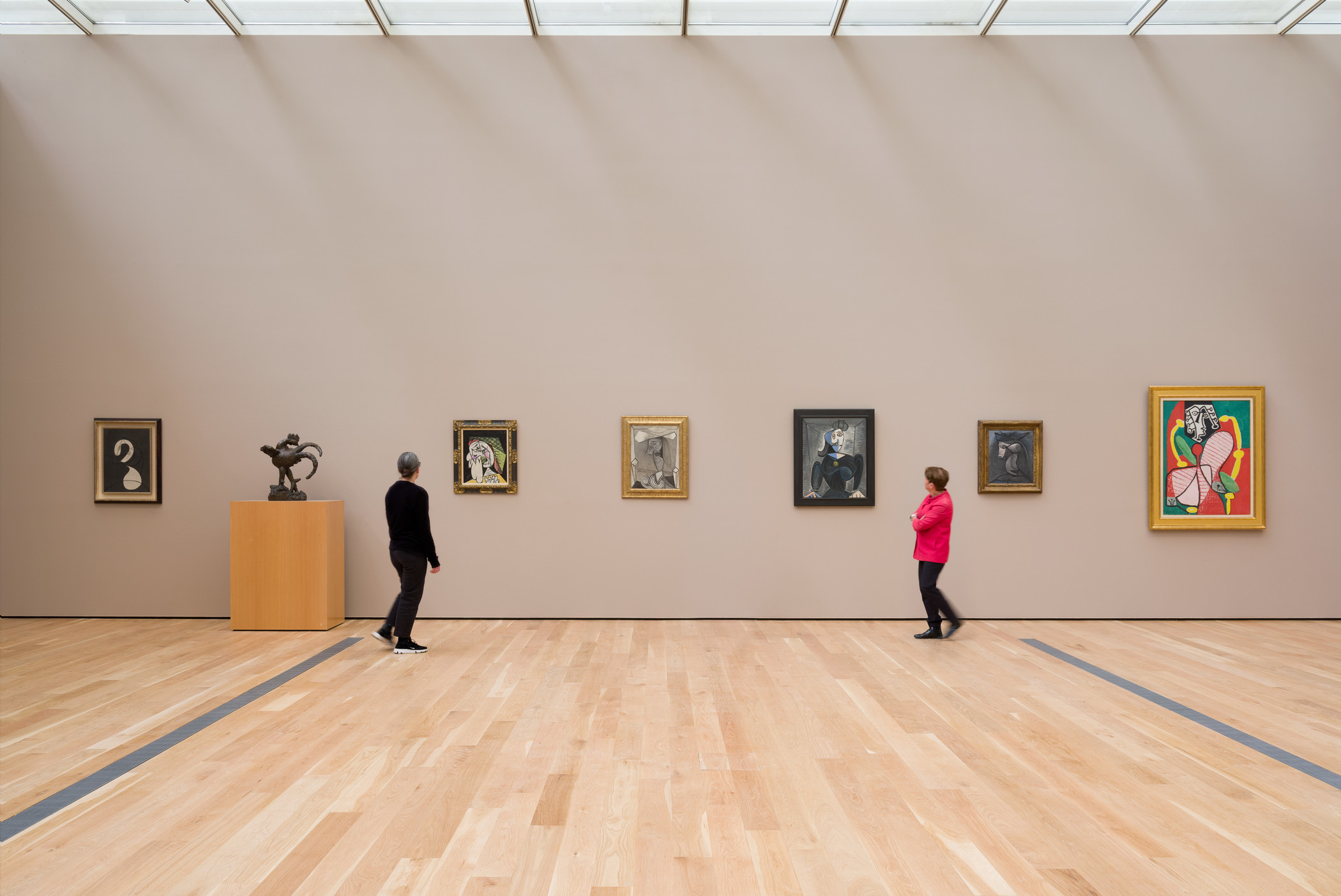 Two galleries are devoted to concentrations of single artists: Picasso, with 21 paintings and sculptures from 1903 to 1970, and Giacometti, with nine works. Among the works that will be on view for the first time are a number of gifts and purchases from 2019 to 2020. Together with the Decorative Arts and Design Department we acquired a stained glass window designed by Theo van Doesburg for the Spangen Housing Project in Rotterdam in 1918–19.
With the American Art Department we purchased our first major painting by iconic African American artist Jacob Lawrence. Titled Woman with Groceries (1942), the work portrays a woman balancing a heavy load, with oversize hands suggesting tenacity and strength. We acquired Pierre Roy's Surrealist canvas The Storm (1928); with its realistic rendering of ordinary objects placed in a claustrophobic, anonymous setting, the painting typifies the "uncanny," a concept of interest to the Surrealists. Judy Chicago's Pasadena Lifesavers Yellow #4 (1969–70), an early painting of geometric shapes airbrushed onto sheets of acrylic, joins our significant collection of Southern California art of the 1960s and '70s.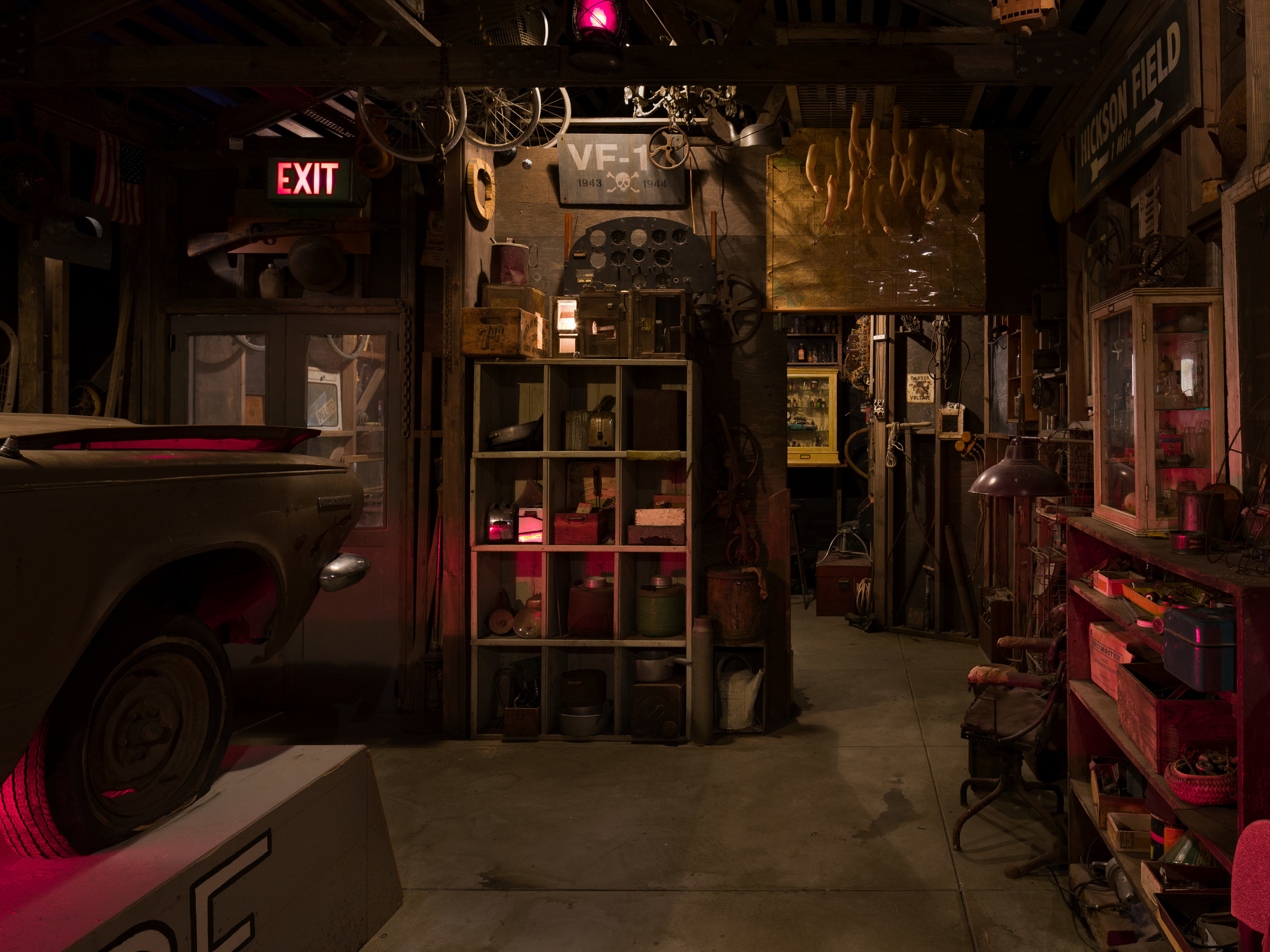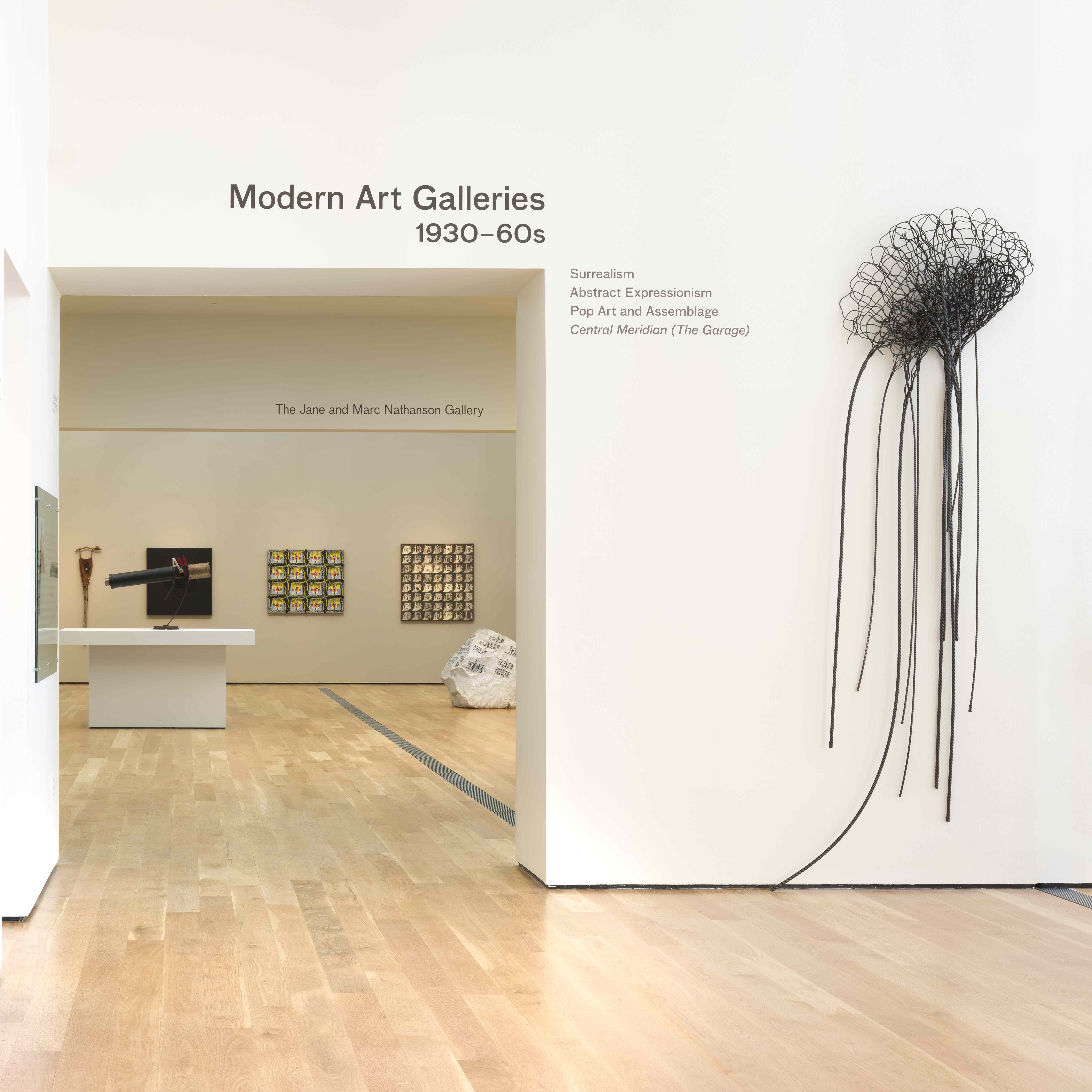 The 1981 work The Central Meridian (popularly known as "The Garage")—a much-beloved immersive environment by Los Angeles–based artist Michael McMillen—is on public view for the first time in almost 20 years, adding to the strength of our presentation of the art of Southern California. Most recently, curator Carol S. Eliel has spearheaded a host of acquisitions—particularly by Black artists—to enhance our already-strong holdings of Southern California art from the 1960s, '70s, and beyond, adding important sculptures by Melvin Edwards, Maren Hassinger, John T. Riddle Jr., Alison Saar, and Betye Saar.  Although they are not on view in BCAM because they will be traveling with an exhibition of LACMA's collection of Light and Space and so-called "finish fetish" works, we have recently also added major examples by Peter Alexander, Larry Bell, Gisela Colón, Mary Corse, Fred Eversley, Helen Pashgian, Roland Reiss, and James Turrell to LACMA's holdings.
New acquisitions enable us to continue to expand the depth and breadth of the collection, and allow us to offer a more expansive view of 20th-century art.  
The Modern Art collection opens on June 13, 2021. Member Previews are June 10–12, 2021. All visitors, including LACMA members, must purchase or reserve timed-entry tickets in advance. The new Modern Art galleries feature supplementary audio that is accessed with a smartphone. To get the most out of your visit, please bring headphones for your personal device.
1 In 1988 LACMA trustee Armand Hammer removed his works, long on loan to LACMA, and established the Armand Hammer Cultural Center and Museum at UCLA. Today the Hammer Collection is on view at the Hammer Museum.