We were so lucky to know Jacquie, a prominent philanthropist and a dear friend of LACMA who passed away on December 1. To us, she was a friend, a confidante, sometimes a mother figure who offered emotional support, and a source of wisdom, both aesthetic and spiritual. Much has been spoken of her involvement with institutions and people who make a difference in Los Angeles and across the country. 
We'd like to mention how her love for Japanese art and arts education made a difference in our community. Jacquie showed up when it was needed to fund lectures at LACMA, for the Japanese Art and Costume and Textiles departments. Once, Jacquie underwrote a memorable talk by Dr. Monika Bincsik, bringing her to Los Angeles from New York's Metropolitan Museum of Art, whereupon Dr. Bincsik provided a mind-expanding lecture about Jacquie's favorite subject, Japanese lacquer. For the Costume and Textiles department, she supported the public program A Conversation with Ruth E. Carter, days before Ms. Carter was the first African American to win the Academy Award for Best Costume Design for her work on Ryan Coogler's Marvel superhero film Black Panther. Jacquie was also a supporter of lectures at Scripps College in Claremont as well as Japanese projects at the Huntington Library, Art Museum, and Botanical Gardens.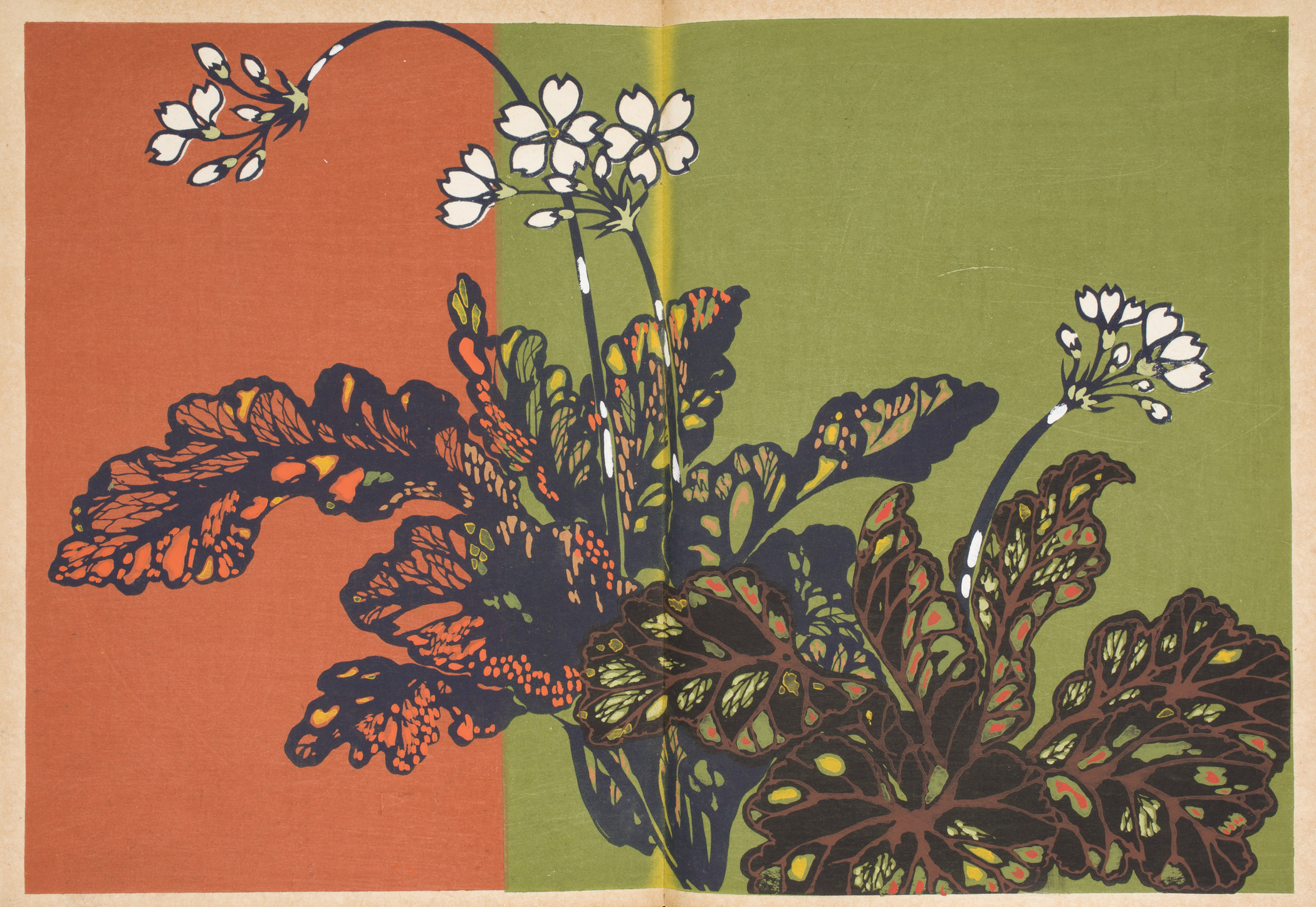 Jacquie was instrumental in lending her support for a number of important acquisitions for LACMA as well. She helped underwrite an acquisition of an incense box by foremost lacquer artist Yamamura Shinya, a contemporary print by Hasegawa Yūichi with lacquer used as pigment, and, with her husband Clarence, supported acquisitions of three Kakiemon porcelain pieces, a book of modernist designs by Furuya Kōrin, an ink painting of a hawk by Tenryū Dōjin.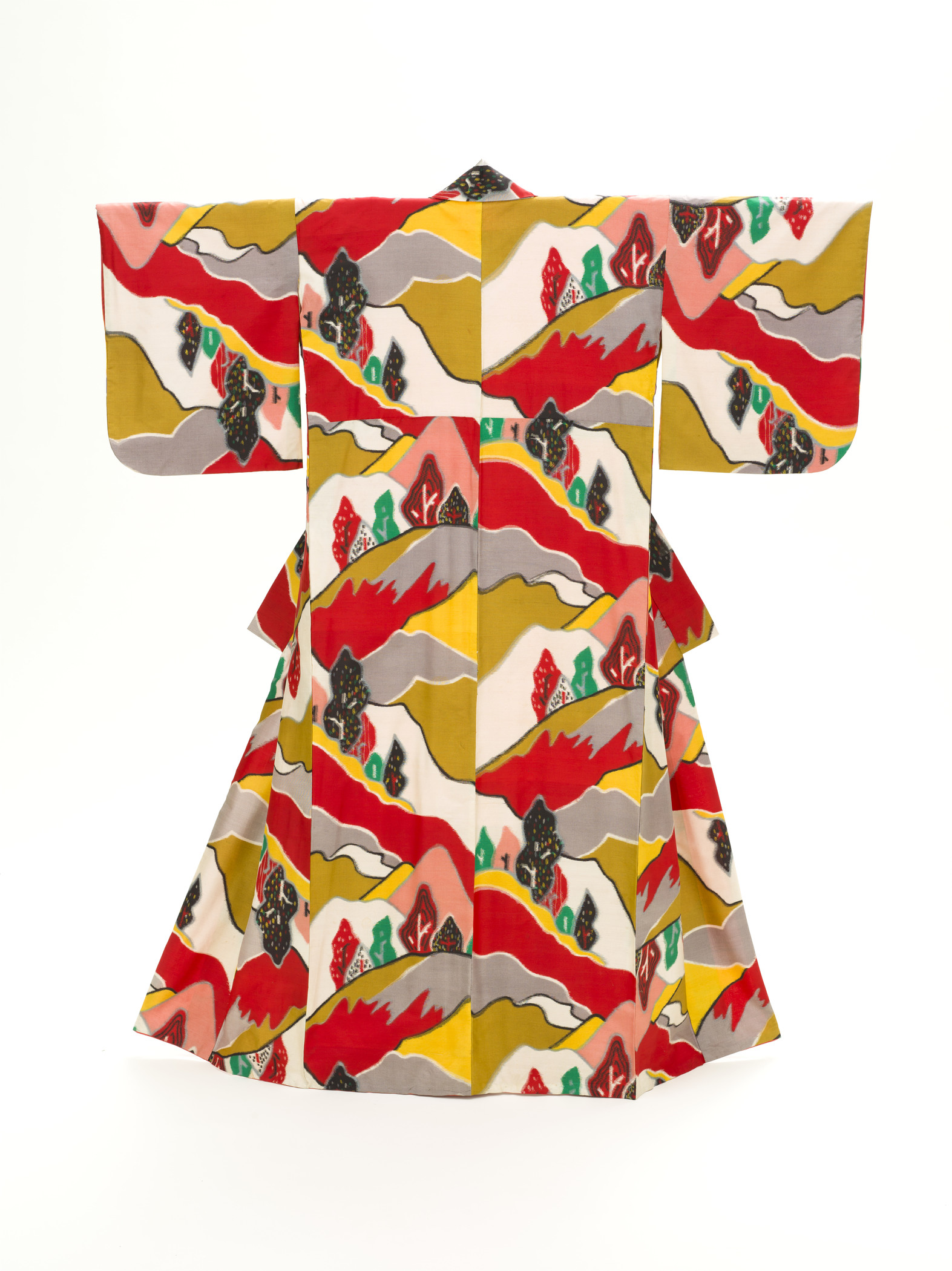 Jacquie also contributed to the acquisition of an alluring late Edo-period (1615–1868) yoro mizugoromo overcoat for the noh stage that was featured in Miracles & Mischief: Noh and Kyōgen Theater in Japan (2002–2003), a vividly colored mid-20th-century Kimono with Mountain Landscape that was inspired by Fauvism and was included in Kimono for a Modern Age (2014), as well as a pair of woman's pants designed by Martin Margiela for Maison Martin Margiela shown in Breaking the Mode: Contemporary Fashion from the Permanent Collection (2006–2007).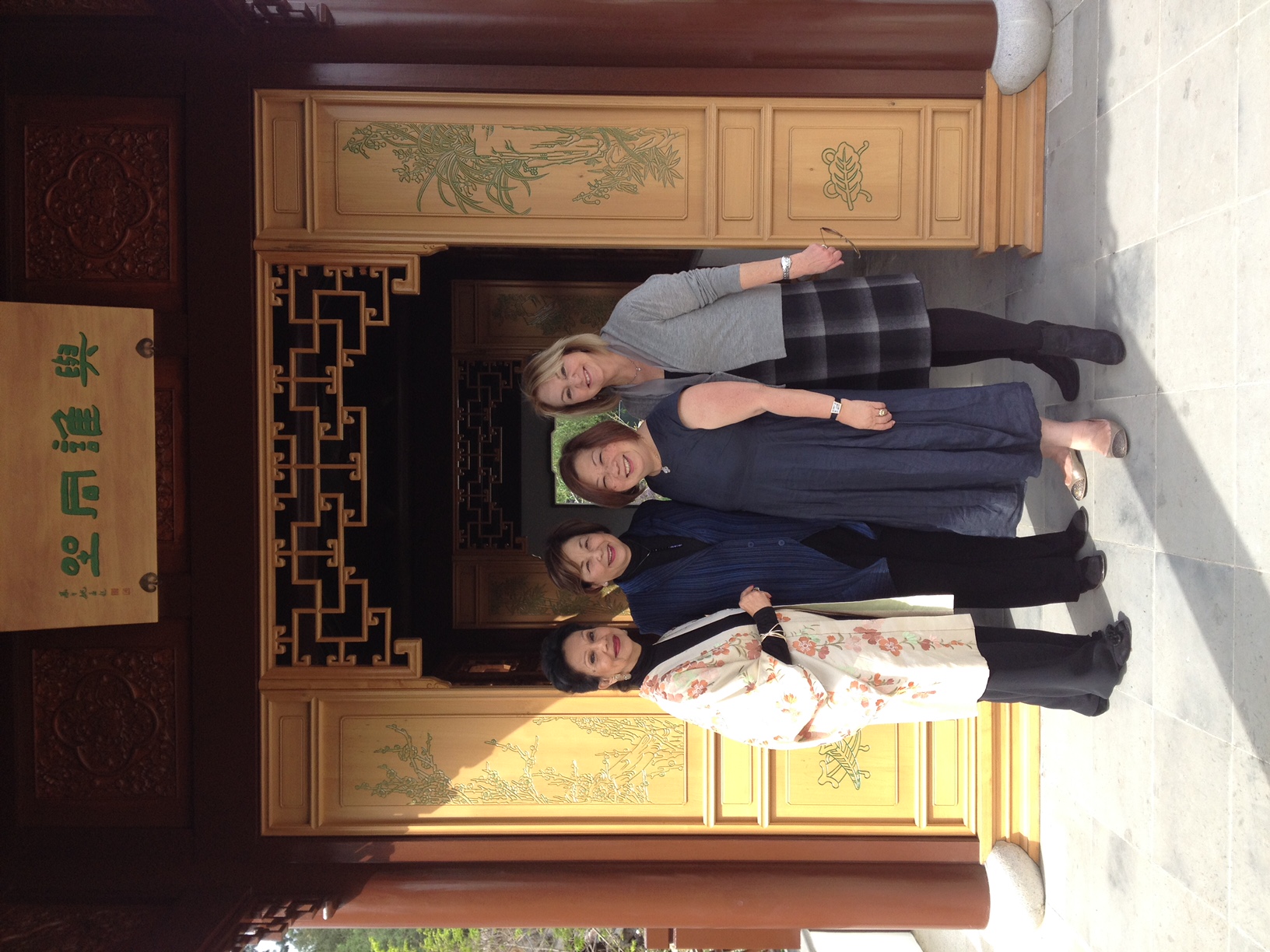 Sharon's friendship with Jacquie began in 2000 at the contemporary art-filled home of a mutual friend, Merry Norris, who was hosting a dinner party as part of LACMA's Art of the Palate, a biennial fundraising event from 1994 to 2002. After the hostess introduced Jacquie and her husband Clarence to Sharon, a warm and engaging conversation ensued about Japanese art, Jacquie's passion for collecting Japanese lacquerware, and her volunteer work as a docent in LACMA's Pavilion for Japanese Art where Sharon was curating quarterly rotations of Japanese textiles and dress. Jacquie would join two LACMA-sponsored trips led by Sharon: London in 2004 and Japan in 2006. While in London, Jacquie met the talented haute-couture milliner Philip Tracey, who invited the former model to don some of his stunning headwear. And, it was in London that Jacquie, Sharon, and another mutual friend, Sue Tsao, first celebrated their Pisces birthdays together, a tradition that would continue for 17 years. On the Japan trip, she enjoyed studio visits with textile, ceramic, and lacquer artisans in Kyoto and Kanazawa; met Kengo Kuma in his Tokyo atelier followed by lunch with the architect in a nearby restaurant he designed; visited Isamu Noguchi's home and sculpture studio on Shikoku Island; and spent three days exploring the art and architecture on Naoshima Island.    
Hollis met Jacquie in the 1990s, when she joined the docent council and began to give tours of the Pavilion for Japanese Art for visitors. Over the next three decades, Hollis watched her not age. The two first met one on one at a Christie's sale preview of Japanese lacquerware, where Hollis came to know of Jacquie's undying love for that medium. Jacquie invited Hollis and many others, including Sharon, to enjoy her collection of lacquer works at her home, always feeding everyone and enjoying for herself a lettuce leaf. It is no wonder she continued to look like a model! Hollis had the immense honor of curating an exhibition for the Crow Museum of Asian Art in Dallas of Jacquie's collection in 2013, entitled Gold on Black: Japanese Lacquer from the Jacqueline Avant Collection, followed by an article about her lacquer collection for Arts of Asia magazine. (Dr. Stephen Little, LACMA's Florence and Harry Sloan Curator of Chinese Art and Head, Chinese, Korean, and South and Southeast Asian Art Departments, later wrote about her collection of Japanese paintings for the same magazine.) 
During the preparation for the show in Dallas, Hollis had numerous opportunities to spend time with Jacquie. They had been part of a larger lunch group that met regularly, but now Hollis could hear her thoughts directly. She was very sensitive to the poignant beauty that underlies much Japanese art and literature, particularly the brief and brilliant lives of cherry blossoms and butterflies. Here is a poem by Gyōkei from the Shinkokinshu—anthology of court poetry from the 12th century—that Hollis shared with her and that she loved:
tsukuzuku to
haru no nagame no
sabishiki wa
shinobu ni tsutau
noki no tamamizu
Ceaselessly
Spring's long rains fill my gaze 
With sorrow
A tale told to the ferns
By droplets from the eaves...
Jacquie's fairy-tale life, which ended so tragically, fills our hearts with endless rain.