Memorial Day Weekend is here—time to let your feet and your mind wander. Start your summer journeys at LACMA and be transported to Colombia in the new exhibition The Portable Universe, opening to the public on Sunday with special musical performance in the galleries, and explore further with the new documentary series about the making of this extraordinary exhibition.
Now On View
Lee Alexander McQueen: Mind, Mythos, Muse
LACMA × Snapchat: Monumental Perspectives (Collection II)
Barbara Kruger: Thinking of You. I Mean Me. I Mean You.
City of Cinema: Paris 1850–1907
Mixpantli: Space, Time, and the Indigenous Origins of Mexico
Mixpantli: Contemporary Echoes
Ai Weiwei: Circle of Animals/Zodiac Heads
Mark Bradford: 150 Portrait Tone
Barbara Kruger: Untitled (Shafted)
LACMA Around L.A.
What Would You Say?: Activist Graphics from the Los Angeles County Museum of Art
Riverside Art Museum
Family Album: Dannielle Bowman, Janna Ireland and Contemporary Works from LACMA
Charles White Elementary School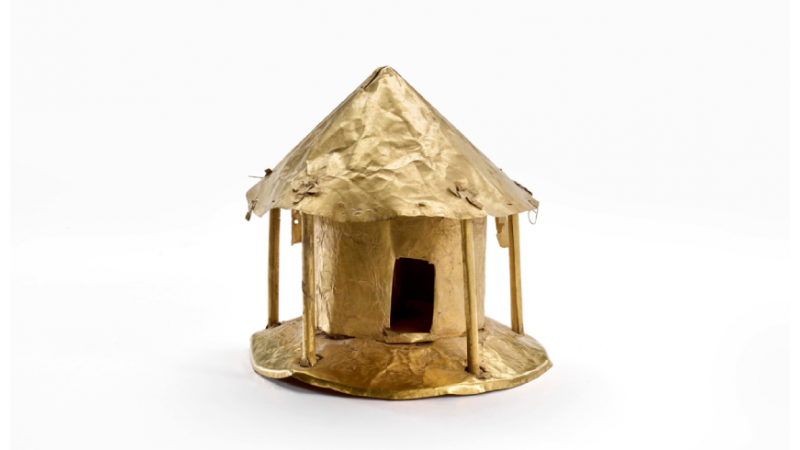 Events
Evenings for Educators: Barbara Kruger
Tue, May 24 | 4:30–8:30 pm | LACMA
Member Previews—The Portable Universe / El Universo en Tus Manos: Thought and Splendor of Indigenous Colombia
Thu, May 26–Sat, May 28 | 11 am–6 pm | Resnick Pavilion | LACMA Members Only
Jazz at LACMA: Denise Donatelli
Fri, May 27 | 6–8 pm | Smidt Welcome Plaza
Series Screening—The Great and Post-Screening Conversation with Tony McNamara, Elle Fanning, and Nicholas Hoult
Fri, May 27 | 7 pm | Online
Boone Children's Gallery
Sat, May 28 | 12–5 pm | LACMA
Classical Around Town with the ABC+ Ensemble
Sat, May 28 | 1 pm | Charles White Elementary School Gallery 
Series Screening—Candy and Post-Screening Conversation with Jessica Biel, Melanie Lynskey, Robin Veith, and Michelle Purple
Sat, May 28 | 7 pm | Online
Art & Music: The Portable Universe
Sun, May 29 | 2 pm | Resnick Pavilion