Visit LACMA this week to see City of Cinema before it closes on Sunday and to enjoy the power of art to transport to other places and other times. Also come for our fan-favorite music concerts on Friday and Saturday and free art-making for all ages, which make LACMA the perfect summer destination.
Now On View
Archive of the World: Art and Imagination in Spanish America, 1500–1800
The Portable Universe / El Universo en Tus Manos: Thought and Splendor of Indigenous Colombia
Lee Alexander McQueen: Mind, Mythos, Muse
LACMA × Snapchat: Monumental Perspectives (Collection II)
Barbara Kruger: Thinking of You. I Mean Me. I Mean You.
City of Cinema: Paris 1850–1907
Ai Weiwei: Circle of Animals/Zodiac Heads
Mark Bradford: 150 Portrait Tone
Barbara Kruger: Untitled (Shafted)
LACMA Around L.A.
What Would You Say?: Activist Graphics from the Los Angeles County Museum of Art
Riverside Art Museum
Family Album: Dannielle Bowman, Janna Ireland and Contemporary Works from LACMA
Charles White Elementary School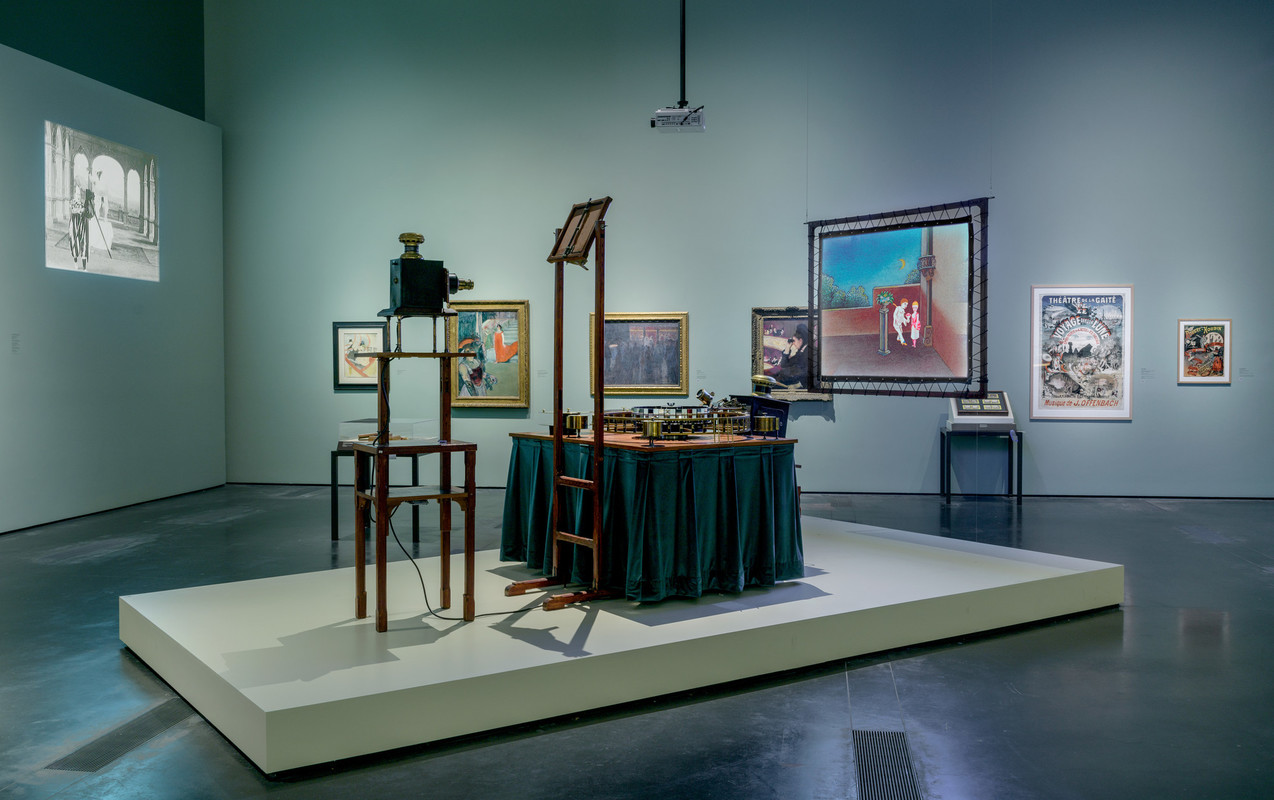 Events
In Focus Tours
Tue, Jul 5 | 2 pm | BCAM, Level 3
In Focus Tours
Fri, Jul 8 | 12 pm | BCAM, Level 3
In Focus Tours
Fri, Jul 8 | 2 pm | BCAM, Level 3
In Focus Tours
Fri, Jul 8 | 4 pm | BCAM, Level 3
Jazz at LACMA: Nick Mancini Quartet
Fri, Jul 8 | 6–8 pm | Smidt Welcome Plaza
Boone Children's Gallery
Sat, Jul 9 | 11 am–5 pm | LACMA
Latin Sounds: Sambando
Sat, Jul 9 | 5–7 pm | Hancock Park, LACMA
Andell Family Sundays Anytime—Dressed To Impress
Sun, Jul 10 | 12:30 pm | Online