Featuring approximately 130 works, The Space Between: The Modern in Korean Art is the first of its kind in the West. This groundbreaking new exhibition spans the arc of European influences in the Korean Empire to American influences throughout the Korean War, with glimpses into the beginning of the contemporary. 
Members see it first during Member Previews Thursday–Saturday this week. Join today!
Now On View
Objects of Desire: Photography and the Language of Advertising
Conversing in Clay: Ceramics from the LACMA Collection
Park Dae Sung: Virtuous Ink and Contemporary Brush
Archive of the World: Art and Imagination in Spanish America, 1500–1800
The Portable Universe / El Universo en Tus Manos: Thought and Splendor of Indigenous Colombia
Lee Alexander McQueen: Mind, Mythos, Muse
Yassi Mazandi: Language of the Birds
LACMA × Snapchat: Monumental Perspectives (Collection II)
Ai Weiwei: Circle of Animals/Zodiac Heads
Mark Bradford: 150 Portrait Tone
Barbara Kruger: Untitled (Shafted)
LACMA Around L.A.
What Would You Say?: Activist Graphics from the Los Angeles County Museum of Art
California State University, Northridge
Monday and Tuesday: 11 am–6 pm
Wednesday: Closed
Thursday: 11 am–6 pm
Friday: 11 am–8 pm
Saturday and Sunday: 10 am–7 pm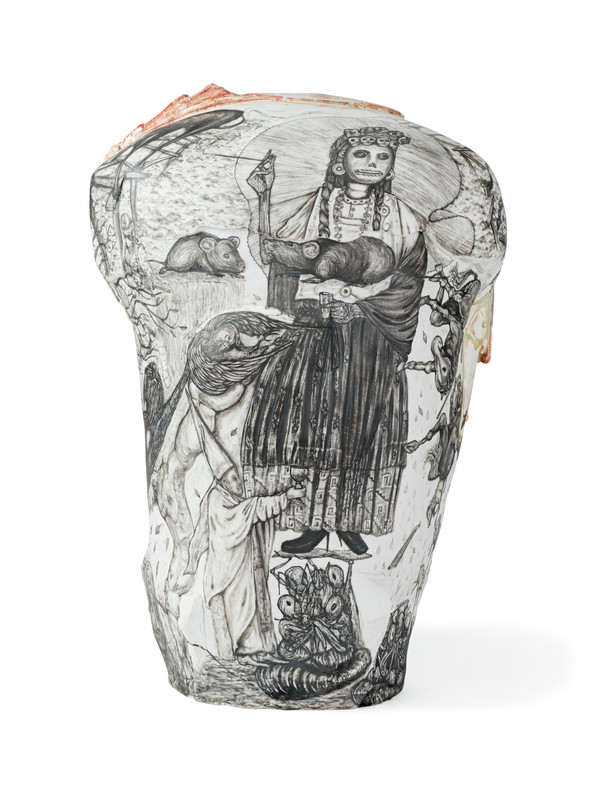 Events
Conversing with Collections: New Spins on Ceramics | Gerardo Monterrubio
Tue, Sep 6 | 12 pm | Online
Member Previews—The Space Between: The Modern in Korean Art
Thu–Sat, Sep 8–10 | 11 am–6 pm | Resnick Pavilion | LAMCA members only
Jazz at LACMA: Danny Janklow
Fri, Sep 9 | 6–8 pm | Smidt Welcome Plaza
Boone Children's Gallery
Sat, Sep 10 | 11 am–5 pm | LACMA
Andell Family Sundays Anytime—Archive of the World
Sun, Sep 11 | Online
Classes & Camps
Family Art Class: Exploring Printmaking—Monotypes (Ages 6+)
Sat, Sep 10 | 10 am–11:30 am | LACMA