The Space Between: The Modern in Korean Art was named by The Art Newspaper "one of the most exciting exhibitions around the world" this year and featured by both the Los Angeles Times and the New York Times in their fall arts previews.
The exhibition experience includes supplementary audio commentary by RM—a member of the Korean pop recording group BTS and an art collector—recorded expressly for LACMA.
Now On View
The Space Between: The Modern in Korean Art
Objects of Desire: Photography and the Language of Advertising
Conversing in Clay: Ceramics from the LACMA Collection
Park Dae Sung: Virtuous Ink and Contemporary Brush
Archive of the World: Art and Imagination in Spanish America, 1500–1800
The Portable Universe / El Universo en Tus Manos: Thought and Splendor of Indigenous Colombia
Lee Alexander McQueen: Mind, Mythos, Muse
Yassi Mazandi: Language of the Birds
LACMA × Snapchat: Monumental Perspectives (Collection II)
Ai Weiwei: Circle of Animals/Zodiac Heads
Mark Bradford: 150 Portrait Tone
Barbara Kruger: Untitled (Shafted)
LACMA Around L.A.
What Would You Say?: Activist Graphics from the Los Angeles County Museum of Art
California State University, Northridge
Monday and Tuesday: 11 am–6 pm
Wednesday: Closed
Thursday: 11 am–6 pm
Friday: 11 am–8 pm
Saturday and Sunday: 10 am–7 pm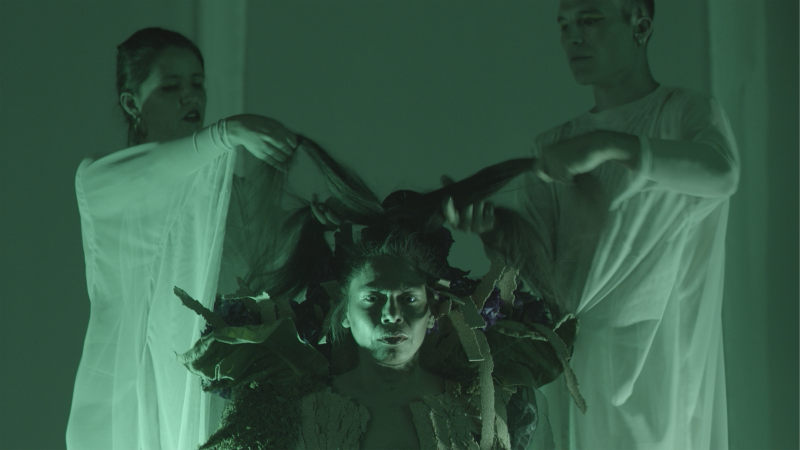 Events
The Changing Face of Museum Leadership
Mon, Sep 12 | 6 pm | ASU California Center at the Herald Examiner Building
Screening—Unpacking the Universe: The Making of an Exhibition and Post-Screening Conversation
Wed, Sep 14 | 7 pm | Academy Museum of Motion Pictures
Live Art: Mohammad Barrangi's Mantiq al-Tayr
Fri, Sep 16–Sun, Sep 18 | 11 am–5 pm | Smidt Welcome Plaza
Jazz at LACMA: 13th Annual L.A. Jazz Treasure Award Honoring Bobby Bradford
Fri, Sep 16 | 6–8 pm | Smidt Welcome Plaza
Performance—MUXX Project: BIGUIDIRIBELA
Fri, Sep 16 and Sat, Sep 17 | 8 pm | L.A. Dance Project
Docent Tour of the Modern Art Galleries
Sat, Sep 17 | 7:30 pm | BCAM | LACMA members at the Supporter level and above
Andell Family Sundays Anytime—Archive of the World
Sun, Sep 18 | 12:30–3:30 pm | Smidt Welcome Plaza
In Conversation: Yassi Mazandi and Mohammad Barrangi
Sun, Sep 18 | 5 pm | Resnick Lawn
Classes & Camps
Adult Art Class: Friday Art Night—Personal Landscape
Fri, Sep 16 | 6–8 pm | Smidt Welcome Plaza
Family Art Class: Exploring Printmaking—Collagraphs (Ages 6+)
Sat, Sep 17 | 10–11:30 am | Smidt Welcome Plaza
Kid Art Class: Clay Conversations for Ages 9–12 (In Person)
Sun, Sep 18 | 10 am–12 pm | Smidt Welcome Plaza
Adult Art Class: Acrylic Painting Techniques
Sun, Sep 18 | 2–5 pm | Smidt Welcome Plaza