Despite strong counter currents in the contemporary art world, such as the resurgence of figurative painting, innovations in augmented reality, and the development of NFTs, abstraction continues to offer rich possibilities for innovation and introspection. See New Abstracts starting Saturday, November 12. Members see it first. Not a member? Sign up today!
Also, visit us on Friday, November 11, to see Chuck Johnson's Jazz at LACMA performance. 
Now On View
Scandinavian Design and the United States, 1890–1980
The Space Between: The Modern in Korean Art
Objects of Desire: Photography and the Language of Advertising
Conversing in Clay: Ceramics from the LACMA Collection
Park Dae Sung: Virtuous Ink and Contemporary Brush
Yassi Mazandi: Language of the Birds
LACMA × Snapchat: Monumental Perspectives (Collection II)
Ai Weiwei: Circle of Animals/Zodiac Heads
Mark Bradford: 150 Portrait Tone
Barbara Kruger: Untitled (Shafted)
LACMA Around L.A.
Pressing Politics: Revolutionary Graphics from Mexico and Germany
Charles White Elementary School
What Would You Say?: Activist Graphics from the Los Angeles County Museum of Art
California State University, Northridge
Monday and Tuesday: 11 am–6 pm
Wednesday: Closed
Thursday: 11 am–6 pm
Friday: 11 am–8 pm
Saturday and Sunday: 10 am–7 pm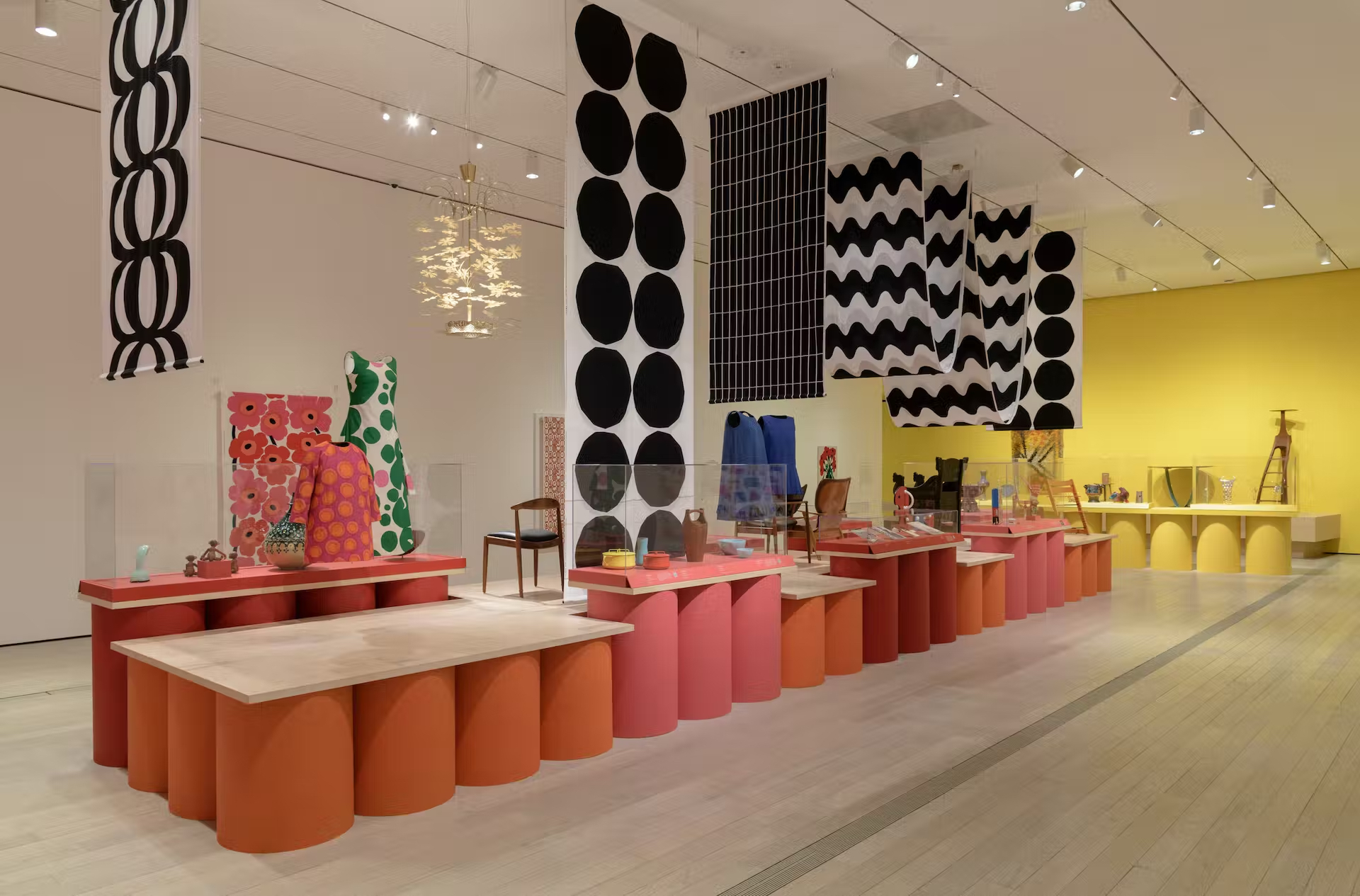 Events
Mindful Monday: Cultivating Empathy and Connectedness @ Home
Mon, Nov 7 | 4 pm | Online
Autumn Delights: An Evening of Art & Korean Tea
Tue, Nov 8 | 7 pm | Resnick Pavilion
Autumn Delights: An Evening of Art & Korean Tea
Tue, Nov 8 | 8 pm | Resnick Pavilion
Migrant Sounds Film Series—Mija and Post-Screening Conversation with Isabel Castro and Doris Muñoz
Wed, Nov 9 | 5 pm | Online
Jazz at LACMA: Chuck Johnson's Jazz Coalescence
Fri, Nov 11 | 6–8 pm | Smidt Welcome Plaza
Awards-Contending Documentary Film Series—Is That Black Enough For You?!? and Post-Screening Conversation with Elvis Mitchell
Fri, Nov 11 | 7 pm | Online | LACMA members only
Awards-Contending Documentary Film Series—"Sr." and Post-Screening Conversation with Chris Smith
Sat, Nov 12 | 7 pm | Online | LACMA members only
Arch Tour Fest: Scandinavian Design and the United States, 1890–1980
Sat, Nov 12 | 7:30 pm | BCAM
Classes & Camps
Friday Art Night—Personal Landscape
Fri, Nov 11 | 6–8 pm | Online
Teen Art Class (Ages 13–15): Nature + Ideas + Materials = Art
Sat, Nov 12 | 1–3 pm | LACMA
Kids Art Class (Ages 9–12): Scandinavian Design
Sun, Nov 13 | 10 am–12 pm | LACMA
Andell Family Sundays Anytime—Gift Giving Across Cultures (Online)
Sun, Nov 13 | LACMA