The Space Between: The Modern in Korean Art is a groundbreaking show that is the first of its kind in the West. The exhibition covers the years 1897 to 1965, loosely organized chronologically, stylistically, and conceptually.
Visit LACMA any day or RSVP for a gallery tour on Tuesday, November 15, to see this generative period in Korean art between the traditional and the contemporary illuminated comprehensively for the first time.
Now On View
Scandinavian Design and the United States, 1890–1980
The Space Between: The Modern in Korean Art
Objects of Desire: Photography and the Language of Advertising
Conversing in Clay: Ceramics from the LACMA Collection
Park Dae Sung: Virtuous Ink and Contemporary Brush
Yassi Mazandi: Language of the Birds
LACMA × Snapchat: Monumental Perspectives (Collection II)
Ai Weiwei: Circle of Animals/Zodiac Heads
Mark Bradford: 150 Portrait Tone
Barbara Kruger: Untitled (Shafted)
LACMA Around L.A.
Pressing Politics: Revolutionary Graphics from Mexico and Germany
Charles White Elementary School
What Would You Say?: Activist Graphics from the Los Angeles County Museum of Art
California State University, Northridge
Monday and Tuesday: 11 am–6 pm
Wednesday: Closed
Thursday: 11 am–6 pm
Friday: 11 am–8 pm
Saturday and Sunday: 10 am–7 pm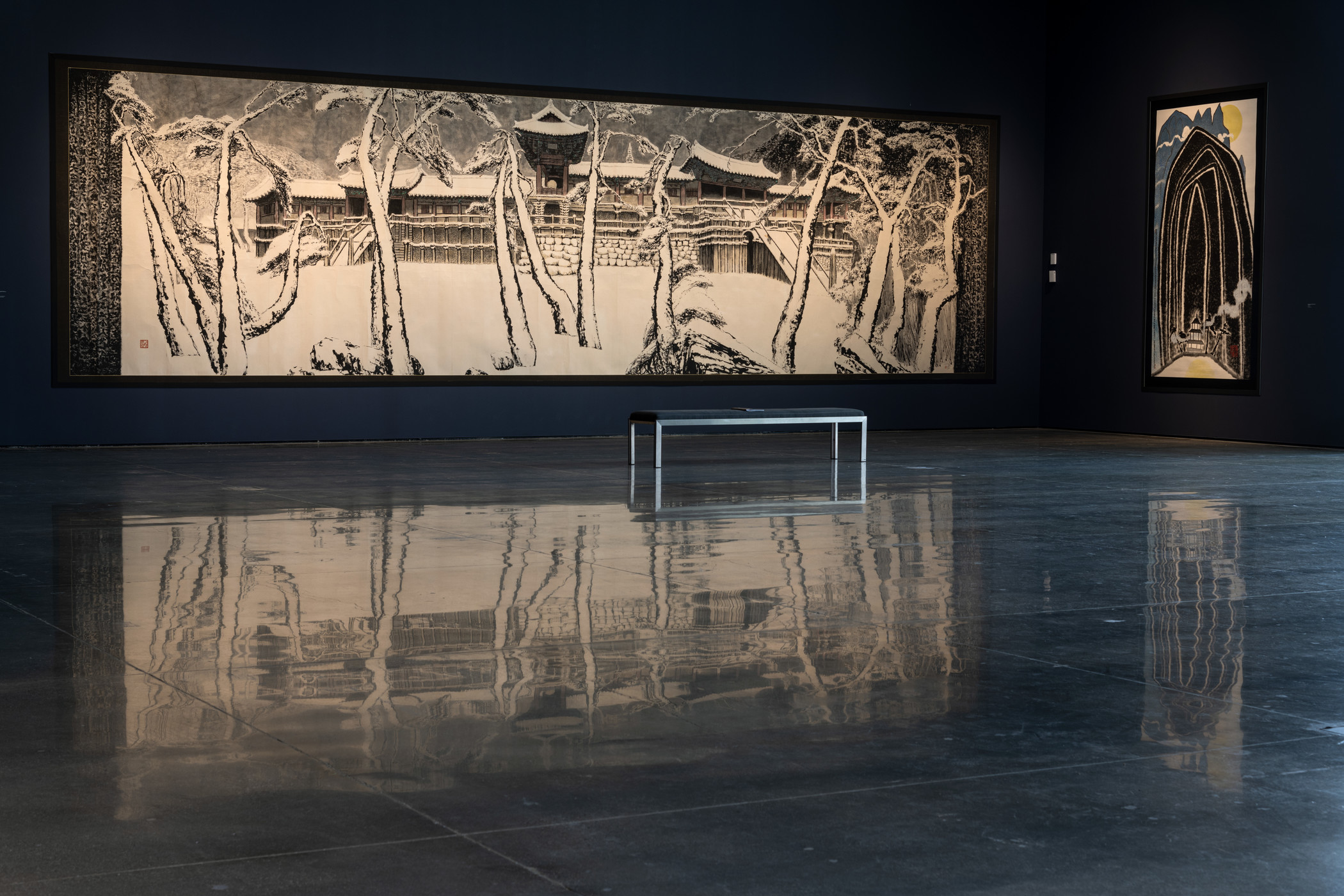 Events
Personal Connections (Virtual)
Tue, Nov 15 | 1 pm | Online
Park Dae Sung in Korean Art History
Tue, Nov 15 | 7 pm | BCAM
Migrant Sounds Film Series—Wild Honey and Post-Screening Conversation with Ava Porter and Farhad Akhmetov
Wed, Nov 16 | 5 pm | Online
Art & Conversation: Adbusters
Tue, Nov 17 | 12 pm | Online
Jazz at LACMA: Brent Canter
Fri, Nov 18 | 6–8 pm | Smidt Welcome Plaza
Film Screening—Argentina, 1985 and Post-Screening Conversation with Santiago Mitre and Ricardo Darin
Fri, Nov 18 | 7 pm | Online | LACMA members only
Boone Children's Gallery
Sat, Nov 19 | 11 am–5 pm | LACMA
Awards-Contending Documentary Film Series—Louis Armstrong's Black & Blues and Post-Screening Conversation with Sacha Jenkins
Sat, Nov 19 | 7 pm | Online | LACMA members only
Classes & Camps
Friday Art Night—Cardboard Loom Weaving
Fri, Nov 18 | 6–8 pm | LACMA
Adult Art Class: Queer Books & Nooks
Sat, Nov 19 | 9 am–12 pm | LACMA
Family Art Class (Ages 6+): Flight of the Birds
Sat, Nov 19 | 10 am–12 pm | LACMA
Andell Family Sundays Anytime—Gift Giving Across Cultures (In Person)
Sun, Nov 20 | 12:30–3:30 pm | LACMA