Valentine's Day is less than a week away! There's no better place than the LACMA Store for love-inspired jewelry, decor, apparel, and books, all of which benefit the museum. Check out highlights handpicked by our staff and inspired by our collections and exhibitions, and don't forget to browse the full Valentine's Day collection. Remember, LACMA members get 10% off!
$25 | Member price: $22.50
Decorative pendants are manufactured from metal with a polished brass effect.
LACMA Red Cotton Embroidered Bucket Hat
$40 | Member price: $36
Classic and casual bucket hat that can be easily folded to fit in your pocket and tote.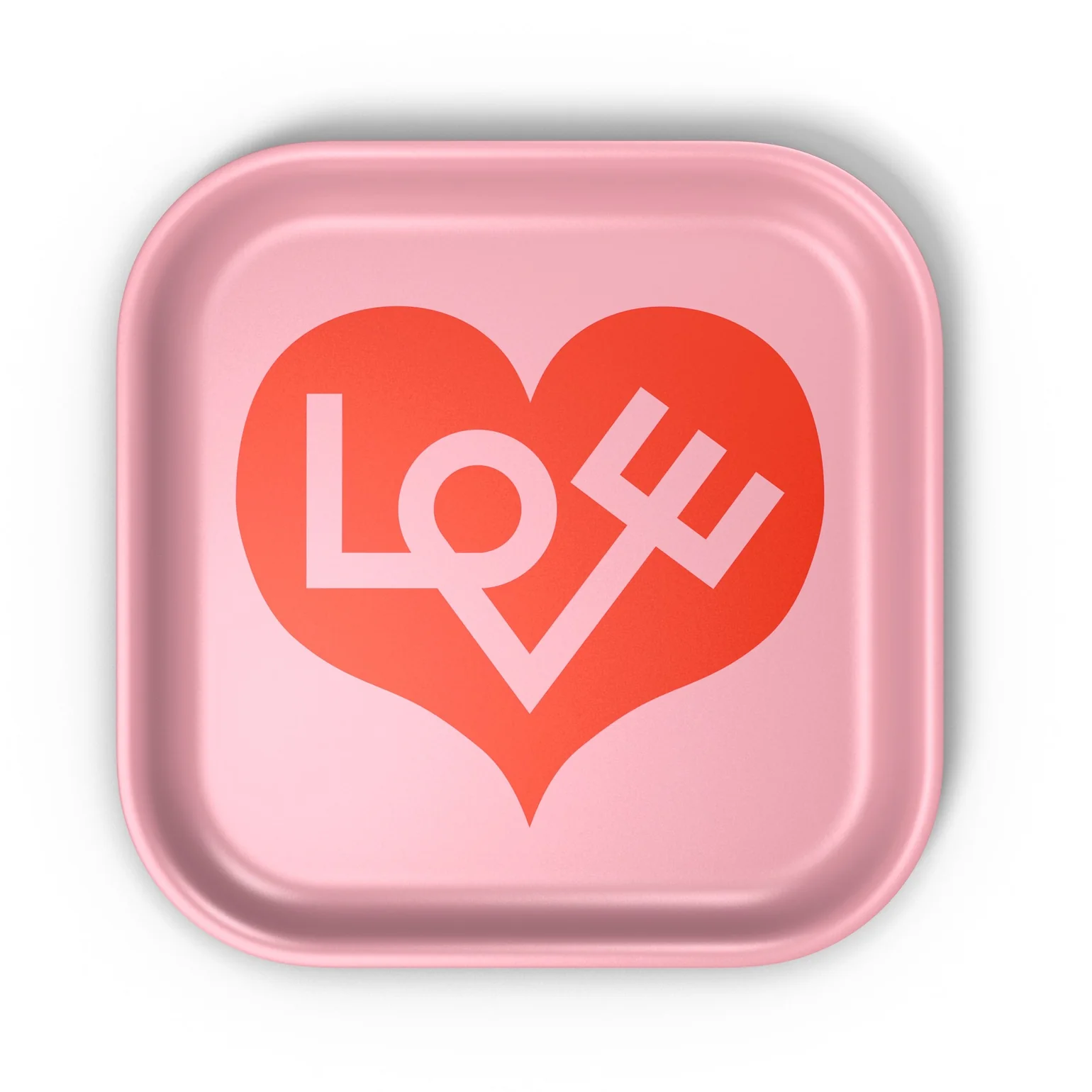 $110 | Member price: $99
The Classic Trays (1945–74) by Alexander Girard and Charles and Ray Eames feature motifs from the rich store of images created by the legendary designers.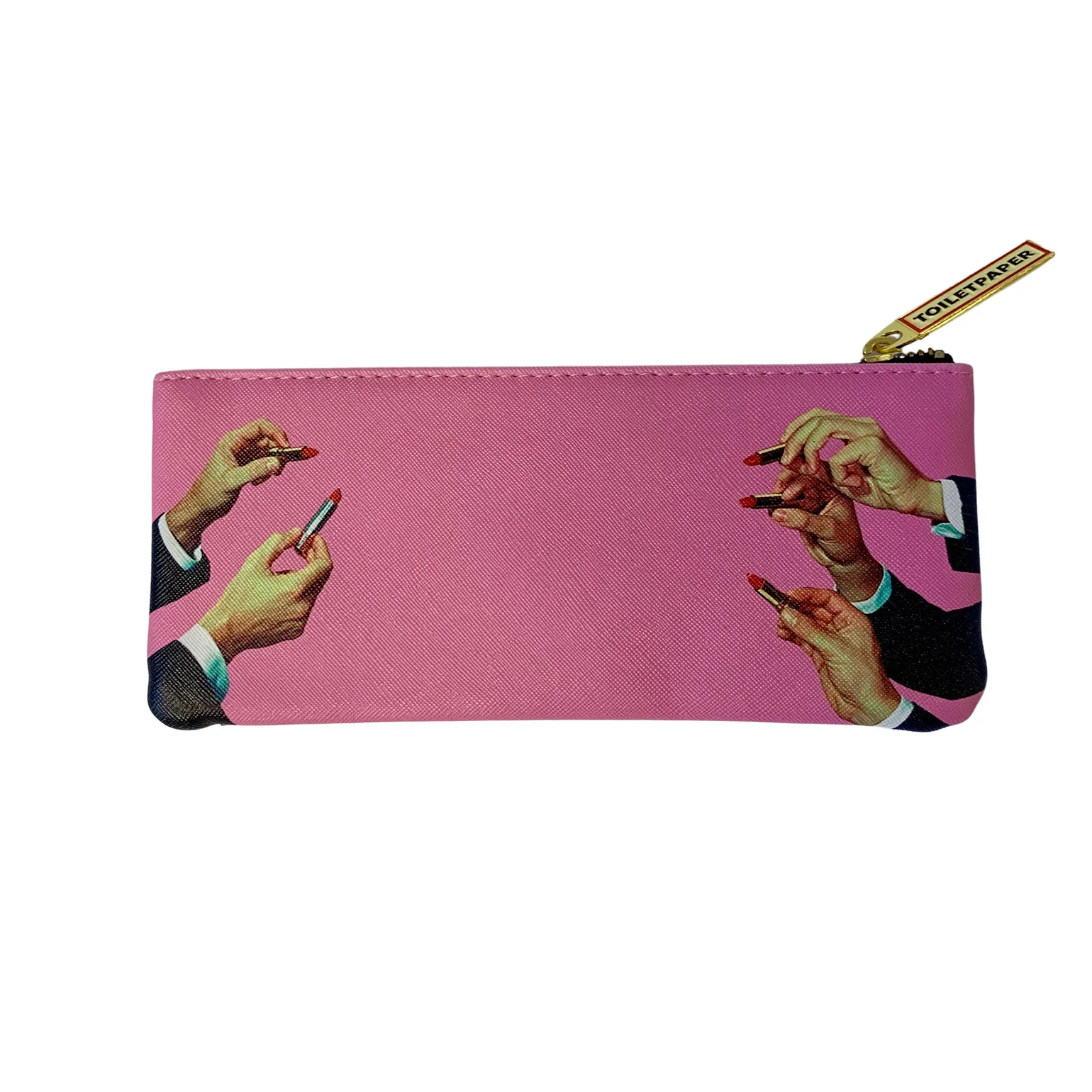 TOILETPAPER Lipsticks Pencil Case in Pink
$35 | Member price: $31.50
Super colorful, irreverent, and versatile, and part of a new, unmissable collection of cases designed by TOILETPAPER.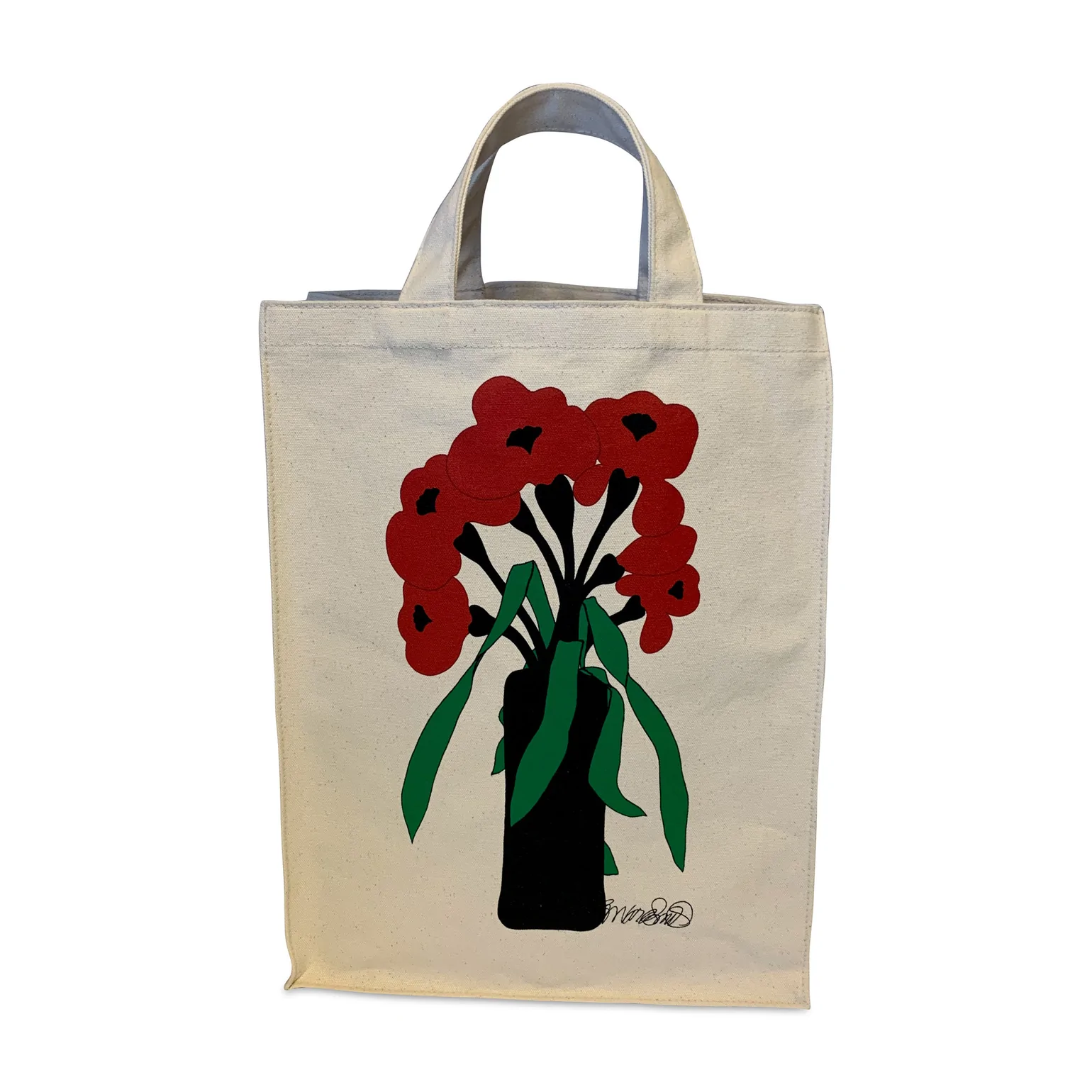 $50 | Member price: $45
Committed to making accessible work, African American artist Howard Smith designed printed textiles for the Finnish firm Vallila, many of which, like this one, were exported back to the United States.
Ann-Mari Lindbom Forsberg Journal
$14.95 | Member price: $13.46
Blank journal featuring Ann-Mari Lindbom Forsberg's Hanging Red Crocus, 1945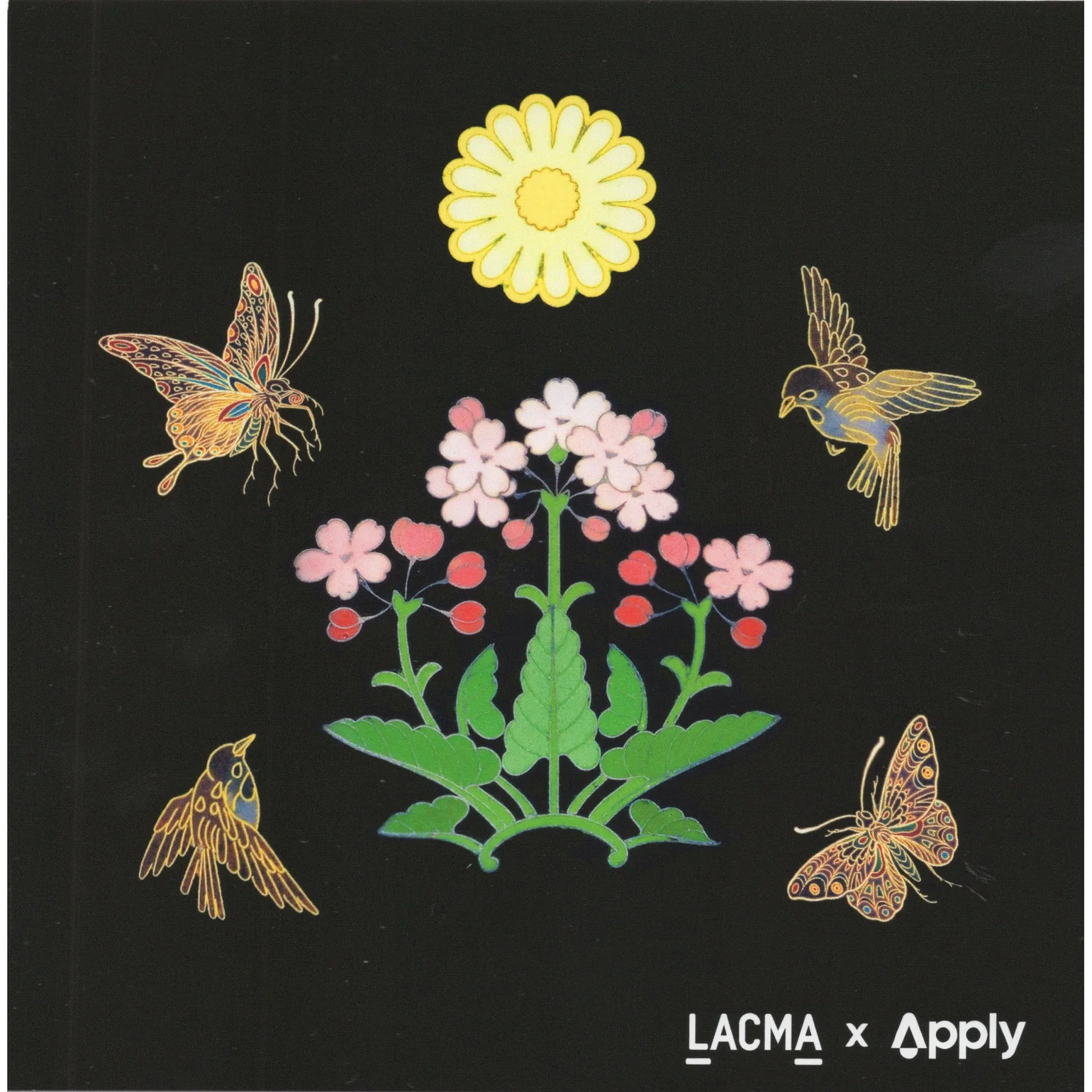 Cloisonné Sticker Collection Set: Birds, Butterflies, and Flowers
$40 | Member price: $36
A sticker collection set with vibrant birds, uplifting butterflies, and joy-inspired flowers taken from the Cloisonné objects in LACMA's collection.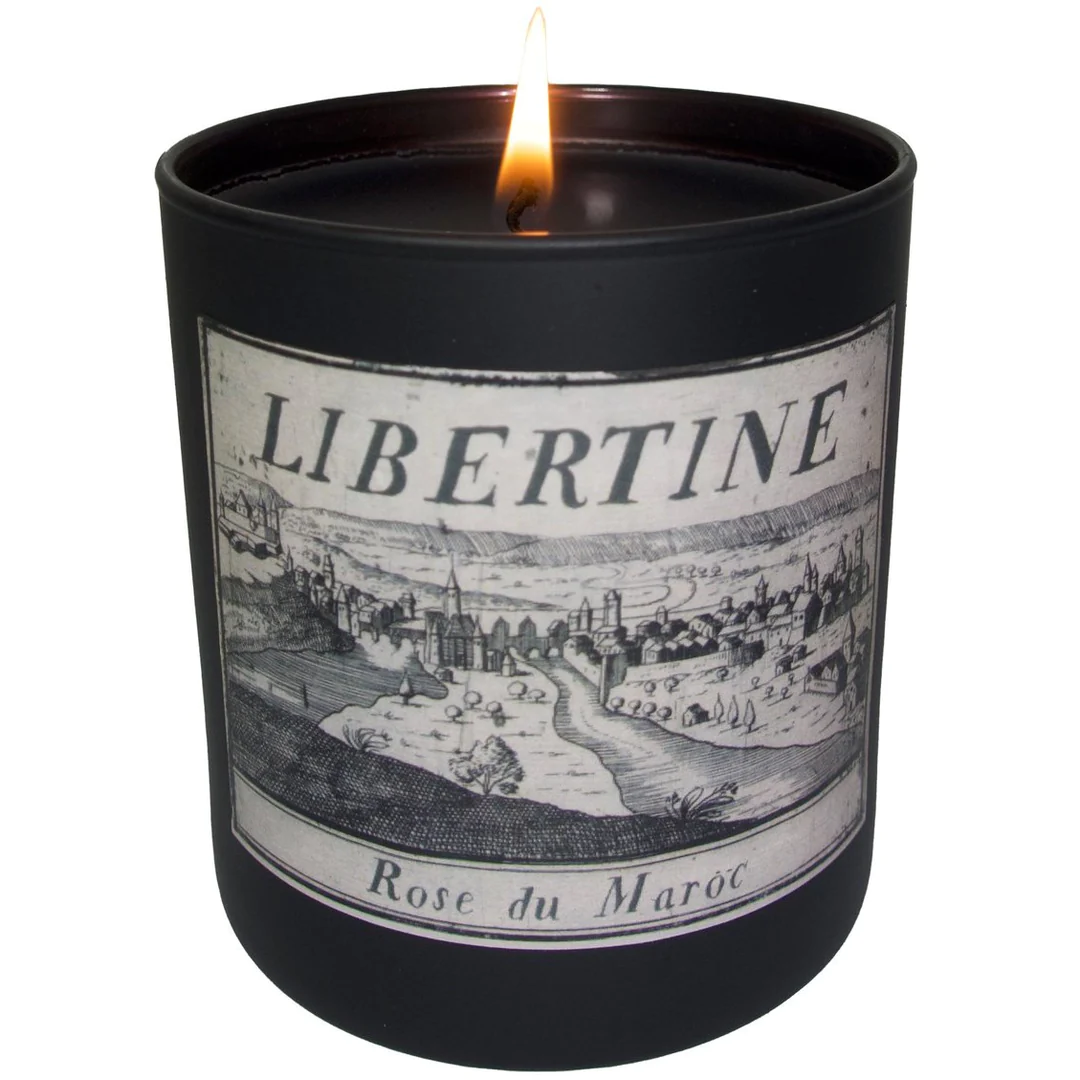 Rose du Maroc Libertine Candle
$100 | Member price: $90
Custom design scented candle in a gift box.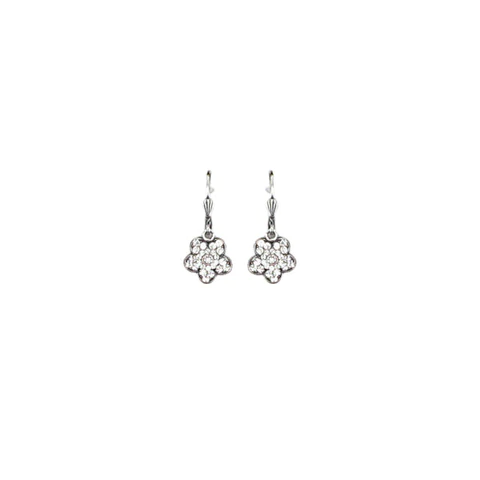 Petite Van Silver Flower Earrings
Inspired by the classic designs of the legendary Van Cleef & Arpel.