Afro-Atlantic Histories is an important exhibition that considers the critical impact of the African diaspora reflected in historic and contemporary artworks produced in Africa, Europe, and the Americas in the last four centuries. Don't miss your chance to see it!
Now On View
Another World: The Transcendental Painting Group, 1938–1945
The Five Directions: Lacquer Through East Asia
New Abstracts: Recent Acquisitions
The Space Between: The Modern in Korean Art
Conversing in Clay: Ceramics from the LACMA Collection
Reexamining the Grotesque: Selections from the Robert Gore Rifkind Collection
Yassi Mazandi: Language of the Birds
LACMA × Snapchat: Monumental Perspectives (Collection II)
Ai Weiwei: Circle of Animals/Zodiac Heads
Mark Bradford: 150 Portrait Tone
Barbara Kruger: Untitled (Shafted)
LACMA Around L.A.
Pressing Politics: Revolutionary Graphics from Mexico and Germany
Charles White Elementary School
Museum Hours
Monday and Tuesday: 11 am–6 pm
Wednesday: Closed
Thursday: 11 am–6 pm
Friday: 11 am–8 pm
Saturday and Sunday: 10 am–7 pm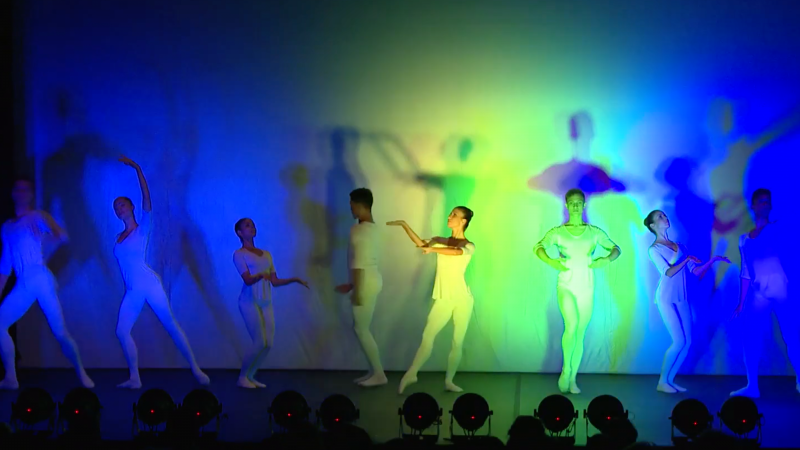 Events
Member Monday | Coded, Another World, The Five Directions, and More!
Mon, Feb 20 | 6:30–9 pm | Resnick Pavilion and BCAM | LACMA members only
Personal Connections (Virtual)
Tue, Feb 21 | 1 pm PT | Online
Virtual Evenings for Educators Workshop: Storytelling Quilts
Tue, Feb 21 | 5 pm PT | Online
Art & Conversation: Dale Brockman Davis and Alison Saar
Wed, Feb 22 | 7 pm | BCAM
Evenings for Educators Special Presentation—Composing Joy: Afro-Diasporic Music as Resilience and Revolution
Thu, Feb 23 | 5 pm PT | Online
Exclusive Member Screening—The Fabelmans and Post-Screening Conversation with Kristie Macosko Krieger and Rick Carter
Thu, Feb 23 | 7 pm PT | Online | LACMA members only
2023 Academy Award®–Nominated Film Series—Shorts Showcase and Post-Screening Conversations
Thu, Feb 23 | 7 pm PT | Online | LACMA members only
Boone Children's Gallery
Sat, Feb 25 | 11 am–5 pm | LACMA
2023 Academy Award®–Nominated Film Series—Fire of Love and Post-Screening Conversation with Director Sara Dosa
Sat, Feb 25 | 7 pm PT | Online | LACMA members only
Art & Music: Coded
Sat, Feb 25 | 7:30 pm | BCAM
Classes & Camps
Friday Art Night—The Fun and Fantastic Flower Fold Book
Fri, Feb 24 | 6–8 pm | LACMA