"The center of these paintings is reserved for you." —Sam Francis
Are you looking for a tranquil moment to relax and reflect? Sam Francis and Japan: Emptiness Overflowing, which closes on July 16, provides wonderful opportunities to slow down, look closely, and recharge among the artworks of the exhibition.
The first gallery of Sam Francis and Japan includes paintings and prints by Francis alongside works of Japanese art from the 18th through 20th centuries. Since the 13th and 14th centuries, artistic markers that have defined Japanese aesthetics include asymmetry, ambiguity, simplicity, and tranquility, all of which are demonstrated here.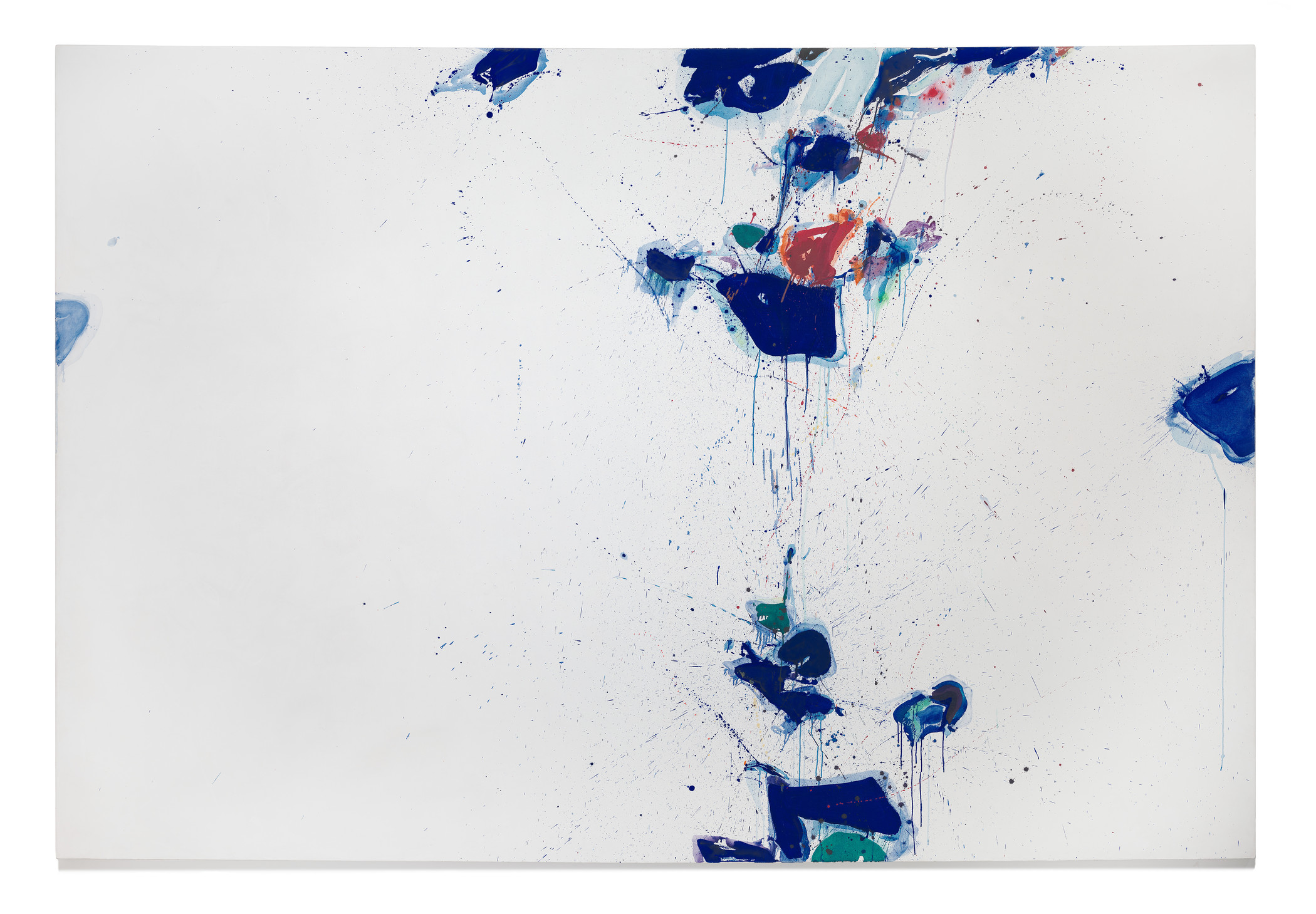 Look for a work that you would like to spend more time with in this first gallery. It could be a large piece, like Yamaguchi Soken's Flowers and Plants of the Four Seasons or Francis's Towards Disappearance. Or you may be drawn to a smaller work such as Dōmoto Inshō's Cherry Blossoms in Rain at Arashiyama, Yamamoto Baiitsu's Dragonfly and Pinks with Waterfall, Yamaguchi Soken's Mount Fuji, or Francis's Spleen (Red).
As you look at the artwork you have chosen, take a deep breath and let your eye move through the work as you exhale. When you find an interesting detail, pause and look at that area more closely, then continue to let your eye wander as you breathe.
Look to see if the work includes lines or forms that guide your eye through the composition. Or perhaps there is a space of ambiguity your eye can enter, allowing your imagination to take over. In some of these compositions, the transition between sky and ground is purposefully vague, enabling your eye to traverse freely.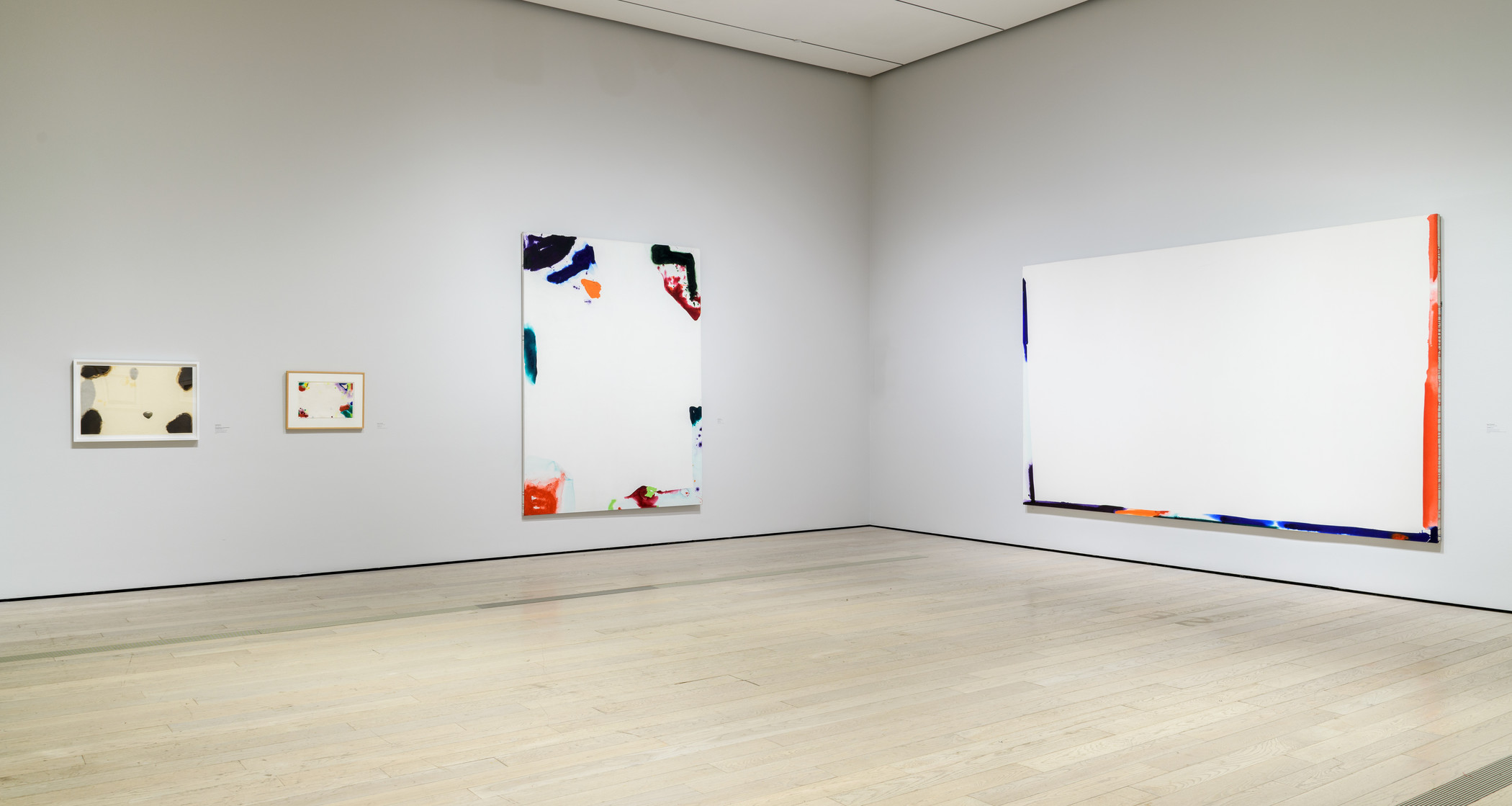 A number of the works have especially dynamic tensions between forms and expanses of negative space. Take extra time to let your eye move in these charged spaces between forms and emptiness.
Writing about these intervals between forms and empty space in Francis's work in his book The Space of Effusion: Sam Francis in Japan, curator and scholar Richard Speer notes that they "create a kind of footpath for the eye, gently but confidently guiding viewers through the contours of a composition . . . Uncrowded, untethered, buoyant in vaporous realms unbeholden to gravity, free-floating shapes seem to inhale and exhale, cocooned within calmative, meditative vacuums into which viewers may project their thoughts and emotions, fears and hopes."
Other galleries in the exhibition include works by Francis in the company of historic and contemporary Japanese works. You can see works that are devoted to variation on the ensō (a Zen circle), calligraphy and gestural expression, or radical uses of open space.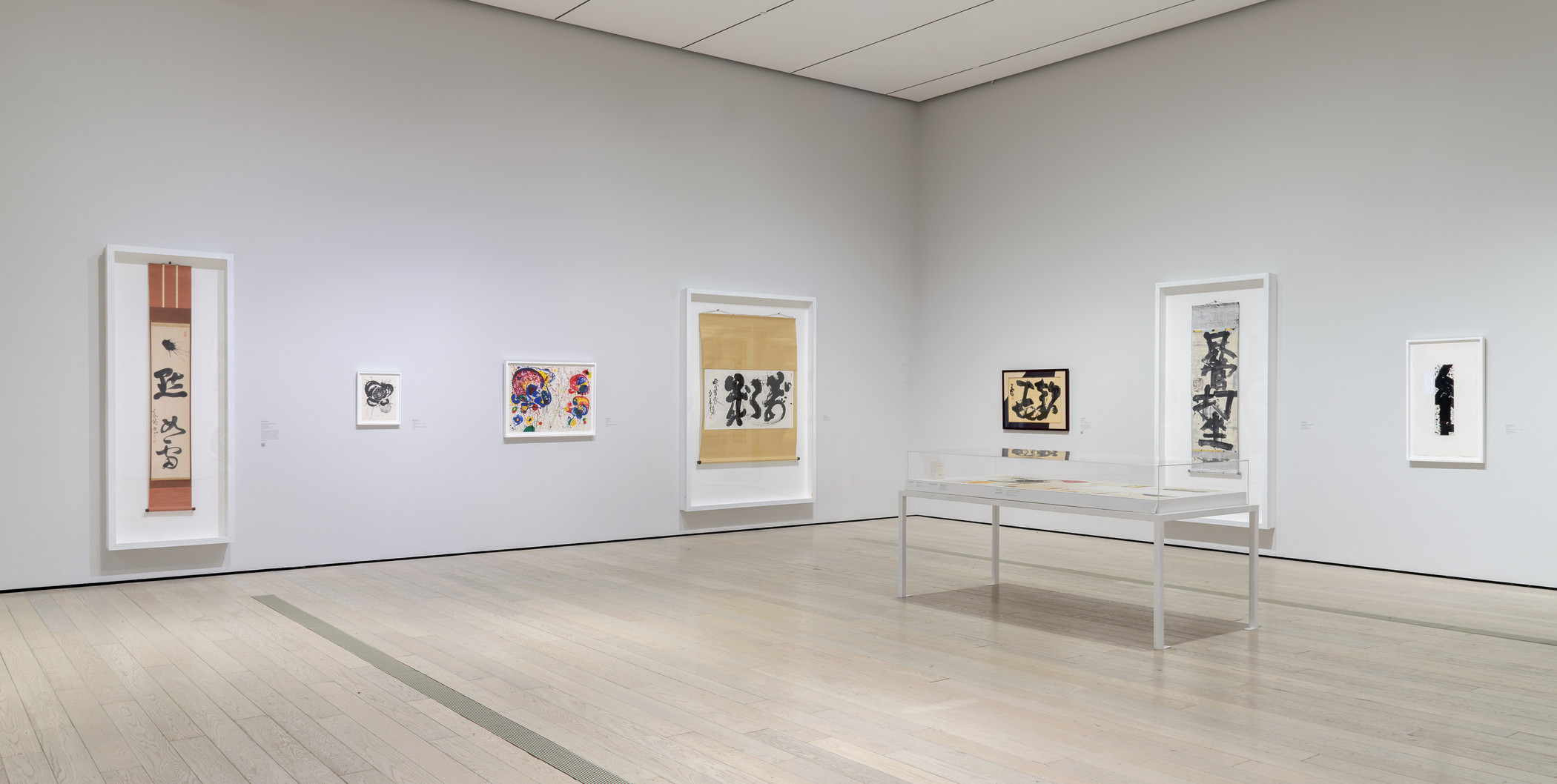 As you walk through the rest of the exhibition, find an artwork that calls to you, one that you find interesting or has an energy that connects with you. Look at it with care and with curiosity. Notice any sensations, questions, or emotions that arise. Experience the work fully, spending time with your thoughts and feelings.
In the central gallery, the large painting I Am an Arbor for Her Thoughts provides ample opportunity to deeply explore the colors, lines, forms, and open spaces as your eye moves through the work. Or in the final gallery, you can view Francis's most thorough expression of open space in his series of Edge paintings and prints.
There are multiple opportunities to let your imagination flow. As you focus on the colors, shapes, or marks in any of the works, imagine yourself moving among the forms and through the open space. In what ways do you move through the work? What do you hear or smell? Let the artwork inspire your creative thinking. As Francis wrote in an undated aphorism, "the center of these paintings is reserved for you."
For additional tips for slowing down in the galleries, see a previous Unframed post about art and mindfulness.
Sam Francis and Japan: Emptiness Overflowing is on view in BCAM, Level 2, through Sunday,  July 16, 2023.