Matthew Barney's REPRESSIA (decline) is a seminal installation from his breakout 1991 solo exhibition Facility of DECLINE. Recently acquired by LACMA, this room-sized sculptural installation established Barney's visual language and anticipates the corporeal drive of his Cremaster cycle of five films, all of which feature performance across different sites and timelines. See it on its opening day, Sunday, July 23. 
Now On View
Women Defining Women in Contemporary Art of the Middle East and Beyond
Light, Space, Surface: Selections from LACMA's Collection
New Abstracts: Recent Acquisitions
Yassi Mazandi: Language of the Birds
LACMA × Snapchat: Monumental Perspectives (Collection II)
Ai Weiwei: Circle of Animals/Zodiac Heads
Mark Bradford: 150 Portrait Tone
Barbara Kruger: Untitled (Shafted)
LACMA Around L.A.
Pressing Politics: Revolutionary Graphics from Mexico and Germany
Charles White Elementary School
Museum Hours
Monday and Tuesday: 11 am–6 pm
Wednesday: Closed
Thursday: 11 am–6 pm
Friday: 11 am–8 pm
Saturday and Sunday: 10 am–7 pm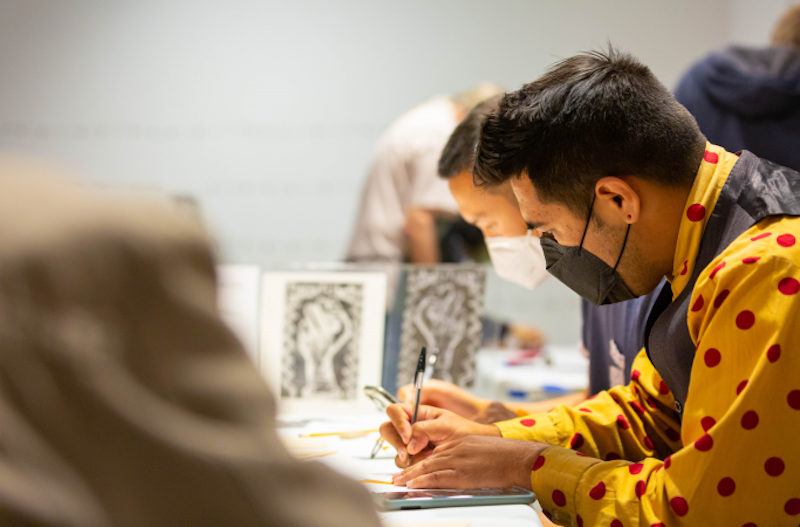 Events
Mindful Monday: Cultivating Empathy and Connectedness @ Home
Mon, Jul 17 | 4 pm PT | Online
Member Monday | Women Defining Women; Light, Space, Surface; and More!
Mon, Jul 17 | 6:30–9 pm | BCAM and Resnick Pavilion
Personal Connections (Virtual)
Tue, Jul 18, | 1 pm PT | Online
Member Previews—Matthew Barney: REPRESSIA (decline)
Thu–Sat, Jul 20–22 | Museum hours | Resnick Pavilion
Jazz at LACMA: Billy Mohler Quartet
Fri, Jul 21 | 6–8 pm | Smidt Welcome Plaza
Boone Children's Gallery
Sat, Jul 22 | 11 am–5 pm | LACMA
Pressing Politics Closing Celebration with Levitt Pavilion's La Santa Cecilia Presentation
Sat, Jul 22 | 3–7 pm | Charles White Elementary School
Latin Sounds: Orquesta Charangoa
Sat, Jul 22 | 5–7 pm | Hancock Park 
Andell Family Sundays—Light and Space (In Person)
Sun, Jul 23 | 12:30–3:30 pm | LACMA
Fiber Maker's Circle
Sun, Jul 23 | 12:30–3:30 pm | LACMA
Classes & Camps
Summer Art Camp: Fundamentals of Drawing and Painting (Ages 13–15)
Monday–Friday, July 17–21 | 10 am–3 pm | LACMA
Summer Art Camp: Art in Action (Ages 6–8)
Monday–Friday, July 17–21 | 10 am–3 pm | LACMA