Artist Julie Mehretu's Untitled (2012), featured in the Variations exhibition, represents the first work by the artist to come in to LACMA's collection. The canvas is a monochromatic graphite-and-acrylic drawing from Mehretu's most recent body of work. While her large-scale paintings can be described as complex compositions of layers of spaces, movements, renderings, architectures, histories, and color, her drawings often examine the individual layers of calligraphic complexities and resemble more singular aspects of her canvases, such as turbulent atmospheres, surface movements, mark-making, scratches, and other foundations that appear in the more dense and layered networks of the paintings.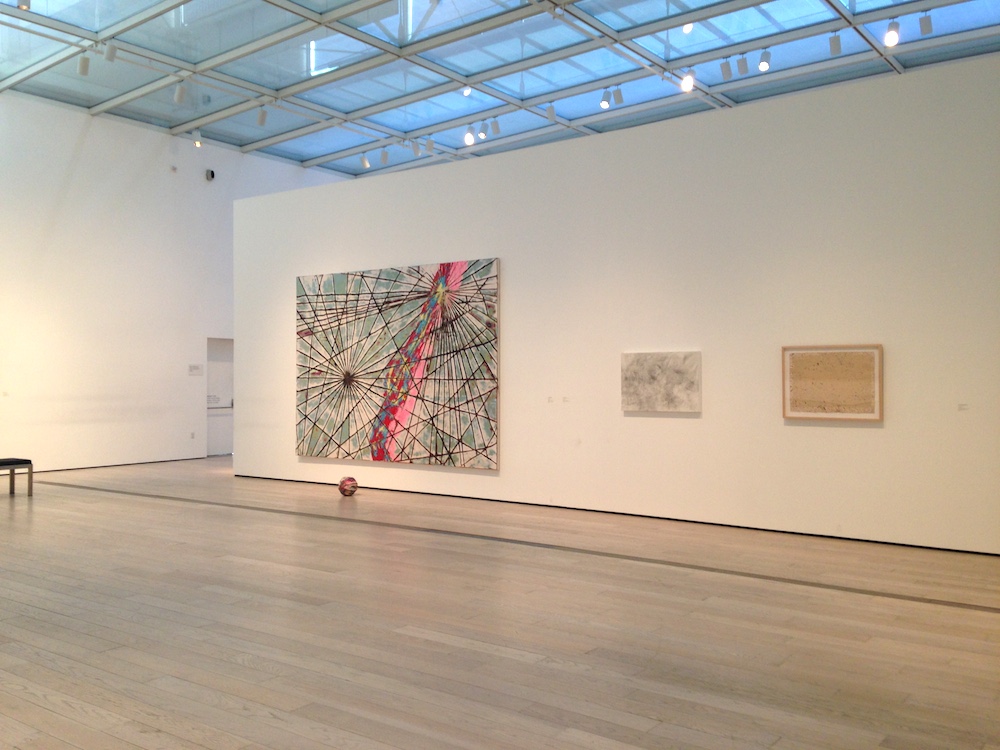 The body of work of which Untitled is part reveal what Mehretu considers a personal and unique language of spontaneous mark making that recalls a range of referents from the automatic drawing and writing of the Surrealists, Henri Michaux's "Mescaline" drawings as well as Chinese calligraphy. Also employing techniques of erasure and deletion, which allows for more complex spatial dimensions, these drawings are deceptively smooth and flat, when in fact, the compositions contain layers of the artists hand, gestures and marks. Untitled exemplifies this process and technique in an especially gestural and elegant abstraction.
The artist is in conversation with USC's Macarena Gómez-Barris at LACMA next Tuesday, January 13, at 7 pm. The talk is moderated by LACMA's Christine Y. Kim, associate curator of Contemporary Art. The event's free and open to the public.