We are pleased to announce the recipients of the 2015 Art + Technology Lab grants!
Artists Gabriel Barcia-Colombo, Nonny de la Peña, Cayetano Ferrer, Jonathon Keats, Nana Oforiatta-Ayim, Alex Rivera, Matthew Shaw and William Trossell have been chosen from among a pool of nearly 400 applicants. These eight artists will be visiting the museum in late June to kick off their projects, in which they plan to utilize drones, virtual-reality storytelling, 3D printing, laser scanning, biomedical sensors, wearable computing, augmented reality and more. As they come into the program and share their ideas with our technical advisors, we anticipate that their projects may evolve or even change form completely, and that process is welcome.
The purpose of the Lab is to nurture new work with financial and in-kind support for projects that engage emerging technology and contribute to a public dialogue about technology and culture. The artists will work in collaboration with the museum and with input from our advisors from Hyundai Motor Company, Accenture, NVIDIA, DAQRI, SpaceX, Google, Gensler, and independent artists and academics.
One of the things we ask the artists to describe in making a proposal to the Lab is the opportunity for the public to see prototypes and works in progress, and to hear the artist talk about the process of exploration and experimentation. Less emphasis is given to completing a finished work during the 12-month Lab program than to purposeful risk-taking and iteration.
As was the case last year, the recipients of this year's award are an international group; Nana Oforiatta-Ayim is based in Ghana; Matthew Shaw and William Trossell of ScanLAB work in London; Jonathon Keats is based in Northern Italy and San Francisco; Gabriel Barcia-Colombo comes from New York, and Cayetano Ferrer, Nonny de la Peña, and Alex Rivera are based in Los Angeles.
This summer, we will continue to present projects by the artists who received Art + Technology grants during 2014. The next will be a presentation by Taeyoon Choi and E Roon Kang in July in the Lab. For more information, visit lacma.org/lab or sign up for e-news at lab@lacma.org.
The Art + Technology Lab is presented by: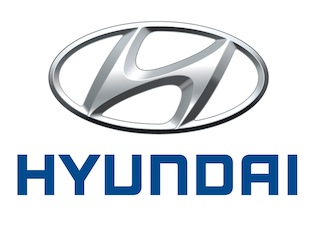 The program is made possible by Accenture, DAQRI, and NVIDIA, with additional support from Gensler, Google, and SpaceX.


The Lab is part of The Hyundai Project: Art + Technology at LACMA, a joint initiative exploring the convergence of art and technology.