Drum roll…we are so pleased to announce a completely redesigned version of our mobile app! Download it now from Google Play or iTunes, or keep your eye out for the update if you already have the old app installed.  
We introduced our first app in 2009, and since then more than 100,000 people have installed it, and even more use the associated mobile website every year when they visit our campus. But the new app, available for iOS and Android, provides a host of all-new features that make the it a true pocket guide to LACMA.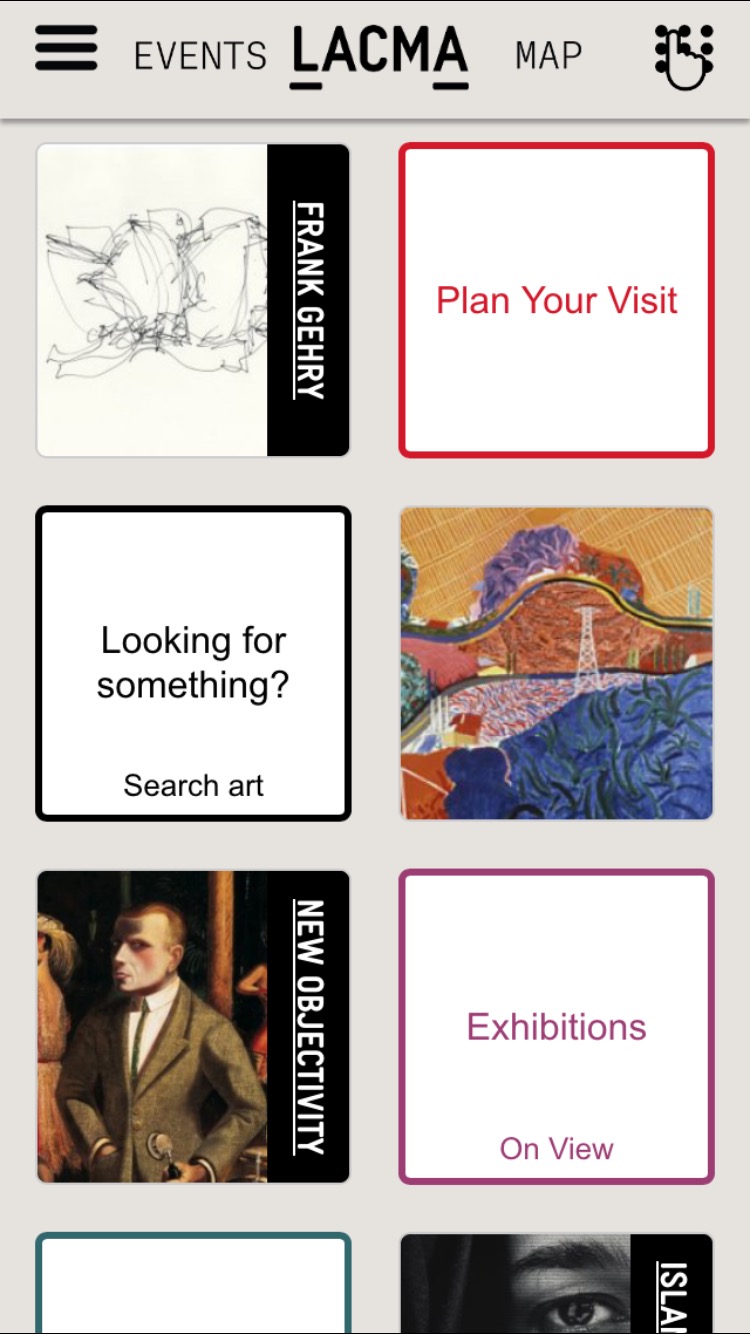 Here's what's new:
Brand-new design: A clean new interface design makes it easy to use, and the new homepage is a constantly-changing array of highlights that let you know about the new and noteworthy.
Contextual awareness: Location-specific alerts let you know what's unique about the exact location you are standing on campus. Want to know exactly what time Urban Light is going to turn on today? Don't want to miss a Picasso that just went on view? The alerts will fill you in on timely tips like these.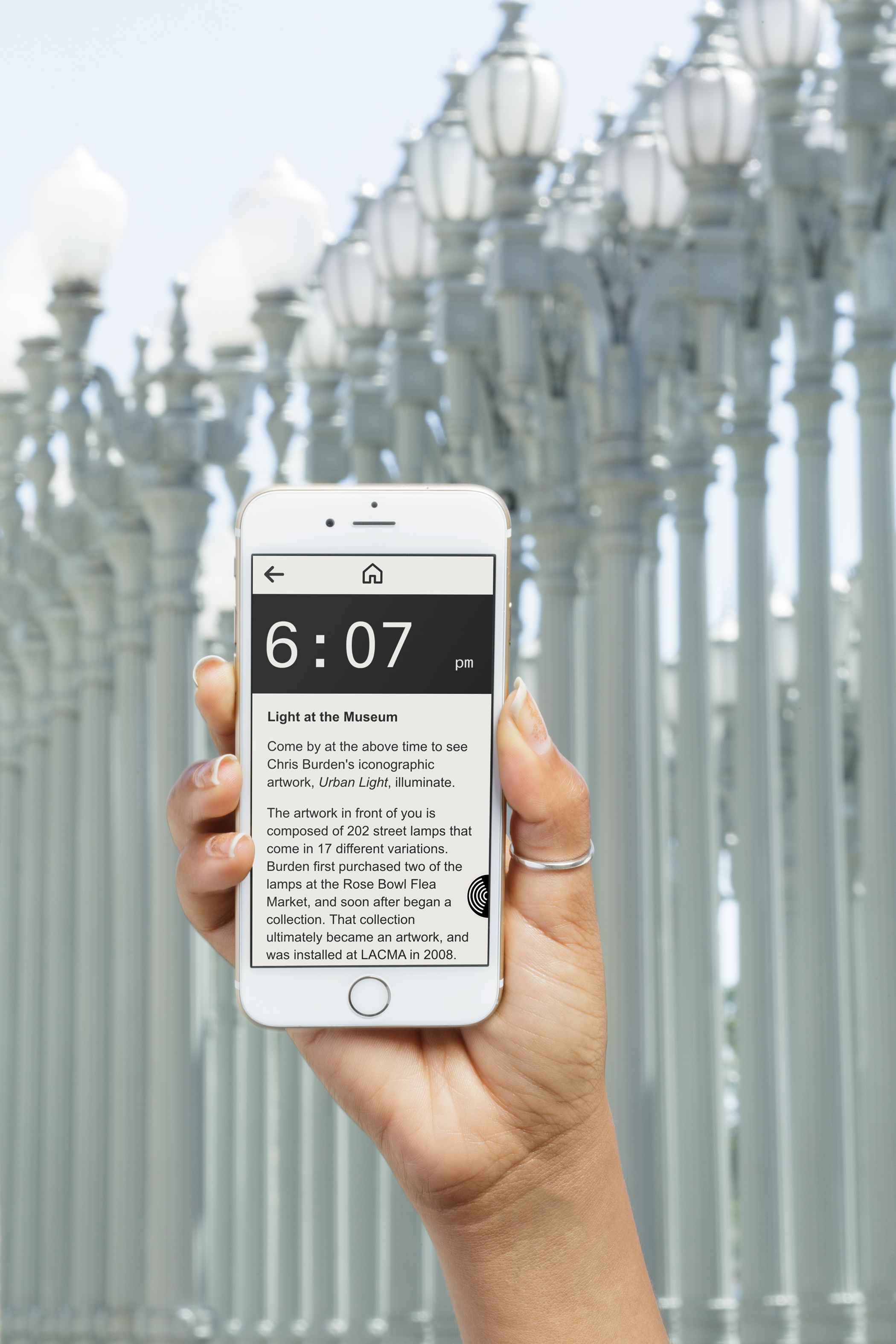 Full, searchable access to collections: Get information about more than 87,000 works of art in the museum's encyclopedic collection. See what's on view and where. Learn about beloved favorites and hidden gems.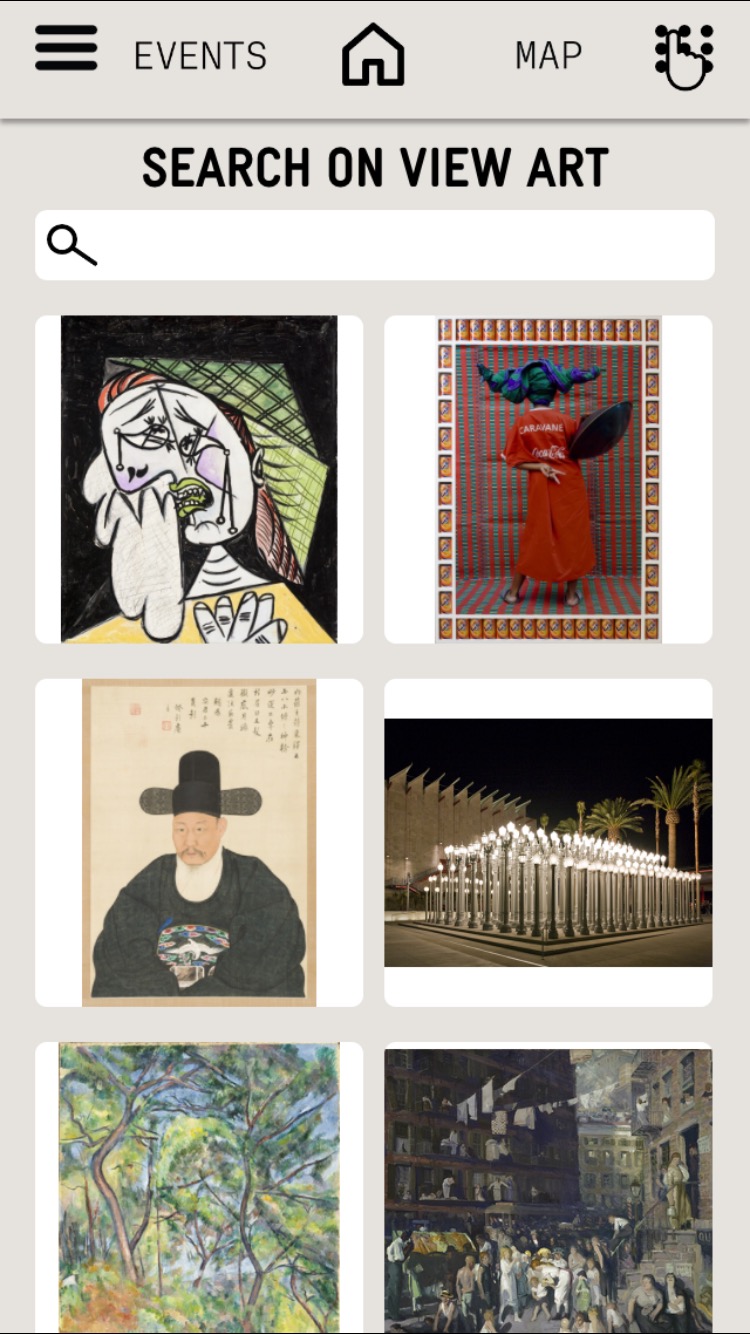 An ever-changing array of tour playlists: Tours guide you through some of our collection galleries and select special exhibitions. Audio, video, and text descriptions all help you learn more about great works of art, often conveying unexpected perspectives. For example, want to listen to Vija Celmins describe her giant sculpture of a comb while she stands next to it? Enter stop number 976 on the new-and-improved numeric keypad.
Interactive map: The new map also allows you to select a building and see a list of everything on view in that part of the museum. You can also overlay a map of amenities to find out just where to park or get a cup of coffee.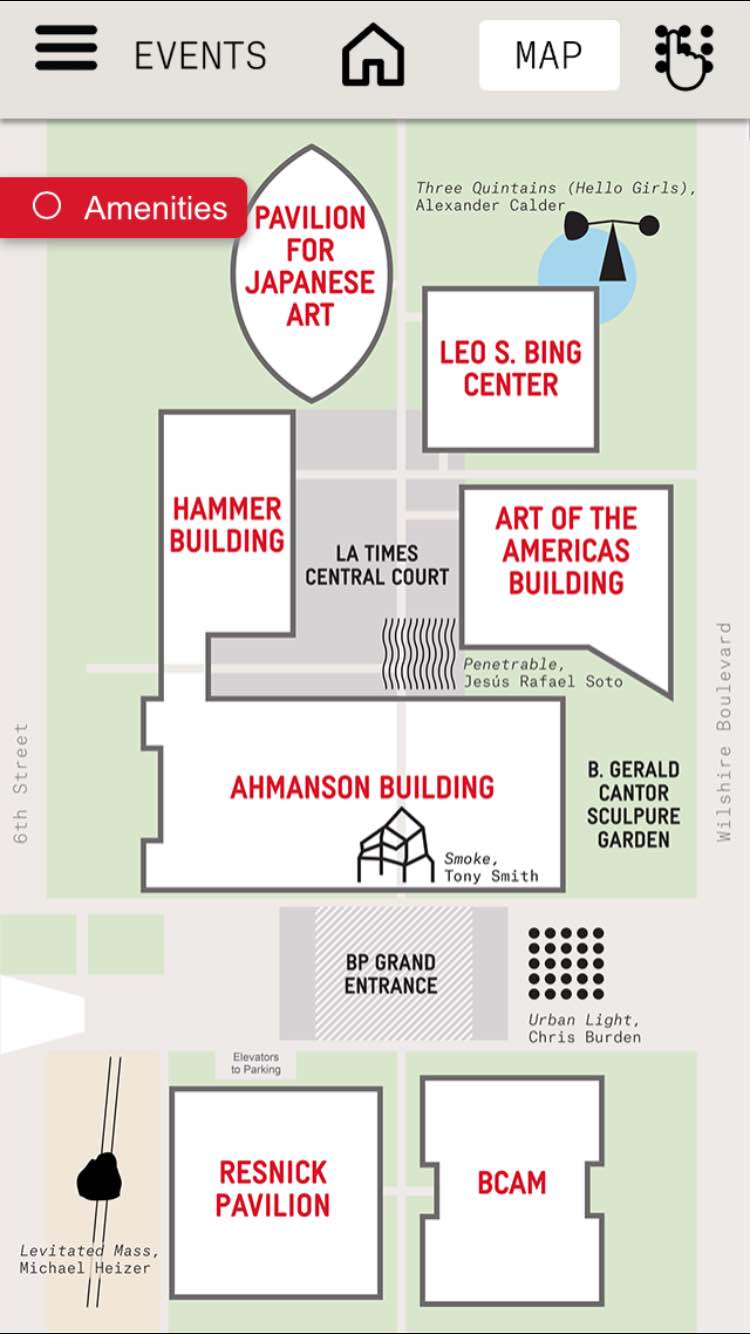 New, searchable calendar: Find out about all of our upcoming programs, including films, concerts, tours, talks, and more. Filter by day or by interest.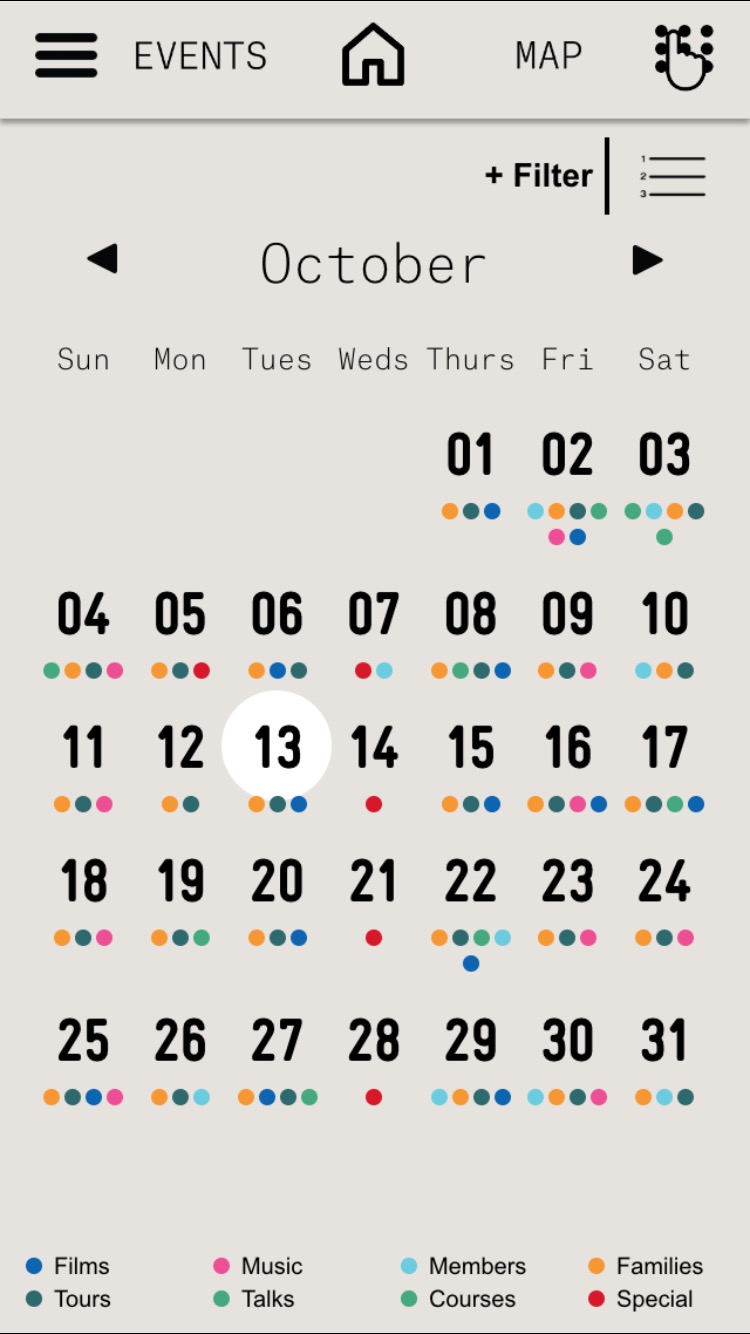 Technology has made it ever easier for us to share stories with our visitors wherever they are, and we hope you'll use and enjoy the new app on and off campus to stay in touch with us. We are constantly evolving our digital presence, learning from our visitors about what they want to see and do at LACMA, and finding new ways to connect you to the stories behind great works of art. 
The team who designed and produced the app includes Emily Lytle-Painter, Tomas Garcia, and Laura Bernstein in the museums digital media and design departments, as well as our developers at Urban Insight. Content is a collaborative effort with our colleagues in the museum's education and curatorial divisions. Congratulations and many thanks to all involved!