Artist and educator George Evans has been visiting LACMA since childhood, when the museum was still located in Exposition Park and called the Los Angeles Museum of History, Science and Art. George doesn't remember the first visit with his parents, as there were many visits as a family, but he does remember what he felt—inspired. Church-like inspired. George says that his career has revolved around LACMA ever since; for the last 16 years, he has taught art classes at the museum for teens and adults. 
George was born in Watts and grew up on 89th Street in an artistic family that nurtured a love of art, books, and music. His father was a sign painter and his parents believed in exposing their children to museums, libraries, and nature. His brother is a jazz musician and one of his sisters, Wanda Coleman, was a renowned LA poet. George's mother wanted him to be a musician, but his heart was always set on visual art. He apprenticed in his father's sign shop at a time when signs were hand-painted. In the shop, he also learned to run a letterpress. He apprenticed with one of his father's friends, Mr. Valentine, who owned a photography studio. George learned how to take portraits and develop photographs in a darkroom. 
There are certain opportunities that can change the course of a life. For a teenage George, there were two: art classes in Watts after the rebellion in 1965 and the LACMA membership his mother bought him.
With the membership, LACMA became a safe haven, and it was his main hideout. His house was noisy with his brother practicing his music, one sister practicing her poetry, and the other guitar. George would spend as many waking hours as he could at the museum.
He became friends with the Old Masters and discovered Max Beckmann. Exhibitions of Morris Louis and Jackson Pollack blew his mind. And he clearly remembers an artwork he wasn't allowed to see: Edward Kienholz's Back Seat Dodge. His mother wouldn't let him.   
Another life-changing moment happened in one week when George was 18 years old. Stanford University offered George a summer grant to study art, the Chouinard Art Institute (now CalArts) gave him a scholarship, and his draft number came up. George chose art. During his summer at Stanford, George studied with artist Nathan Oliveira. Oliveira had studied with Max Beckmann. George returned to LA, fired up to study fine art. During his time at Chouinard, LACMA remained his escape and a source for inspiration. The Chouinard campus was just down the street on Wilshire in MacArthur Park. After roaming the galleries, he'd sketch in Hancock Park. Later, when he worked at an ad agency down the street from LACMA, he spent his lunch hour at the museum.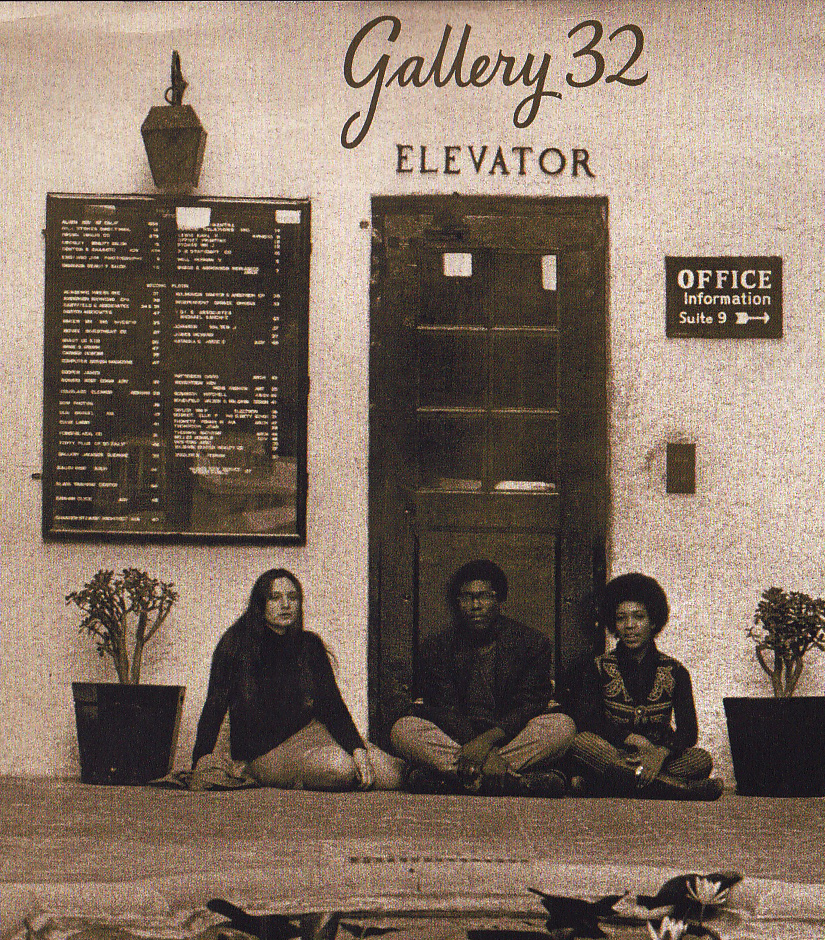 About a year ago, a man in his 20s approached me at a LACMA family program. He asked me if George Evans was on campus that day. He then gushed about what a wonderful teacher George is and how George had not only taught him technique, but also inspired in him a love of art. He had brought his younger siblings to the museum to show them what George had shown him.
This encounter is not a surprise; George integrates the museum's collection into the classes he teaches at LACMA and at LA Trade Tech College. In a recent class at Trade Tech, George had his students view posters in the exhibition Haunted Screens: German Cinema in the 1920s for inspiration in creating their own posters for the Black Lives Matter movement.    
The next time you visit, you might run into George, perusing the galleries, sketching and basking in his sanctuary of art. He may be here with one of his daughters or his granddaughter—the next generation of Evanses making friends with art.