The opportunity to enhance LACMA's permanent collection has often been a consideration when curators organize an exhibition, and the upcoming special exhibition Reigning Men: Fashion in Menswear, 1715–2015 inspired us to forge a strategy to fully develop the museum's permanent collection of twentieth- and early twenty-first-century menswear. Five years ago, when we began planning for this 300-year survey of men's fashion, an authentic zoot suit was at the top of our list. 
Flamboyant in style and exaggerated in proportion, the zoot suit is linked to a relatively small subculture, yet it represents a significant moment in the history of menswear. Its exact origin is unknown, but it was closely associated with urban youths, particularly those of African American, Latino, Jewish descent, and those from immigrant communities, who frequented swing clubs and dance halls during the 1930s and early 1940s. Their zoot suits, defined by overtly broad shoulders with wide, pegged sleeves, narrow hips, and deeply pleated pegged trousers, allowed for ease of movement while creating an image of extreme dandyism.
For more than a decade, curators in the department of Costume and Textiles had been in search of an authentic 1930s–'40s-era zoot suit. Our quest proved extremely difficult due partly to WWII-era restrictions imposed by the War Production Board in March 1942 to reduce the amount of fabric used in garment construction, thereby limiting the production of the voluminous zoot suit. Later, many examples may also have been remade into other garments, as zoot suits required much more fabric to create than a typical suit. And zoot suits simply may not have survived use, whether from day-to-day wear, nighttime dances of the fashionable jitterbug or Lindy Hop, or the so-called "Zoot Suit Riots" that erupted between American servicemen and zoot-suiters across America and beyond.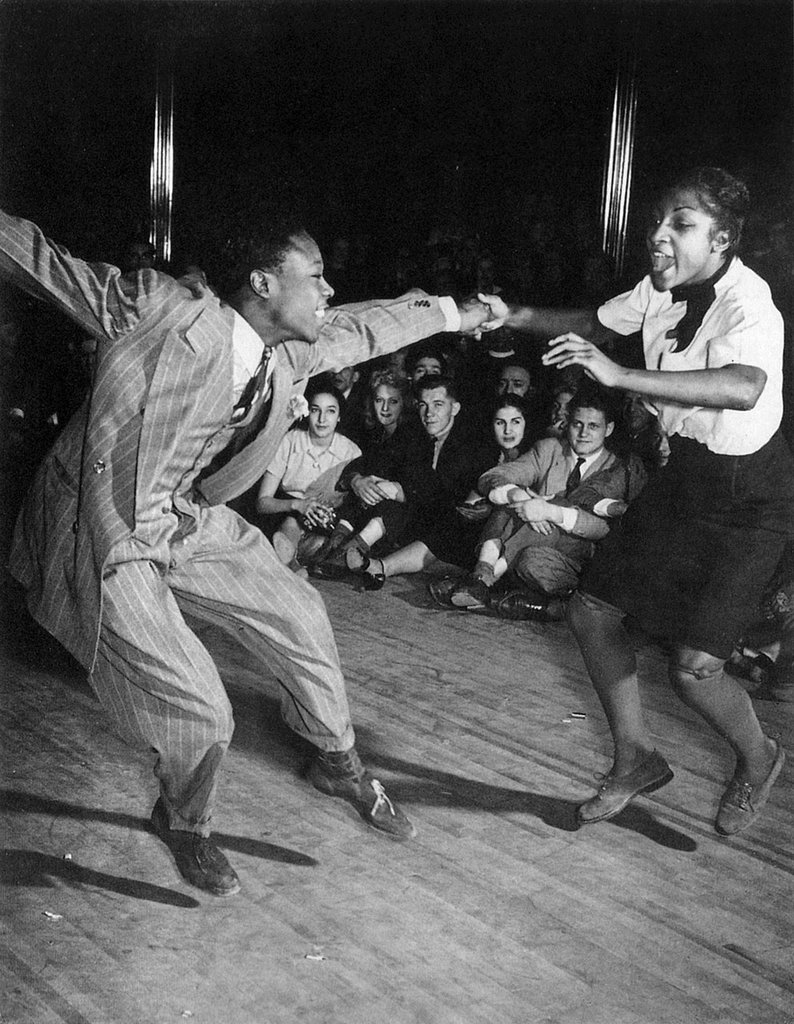 Our big break in acquiring a zoot suit came in 2011 when a man's wool suit from New Jersey appeared in an East Coast auction catalogue, listed with an estimated value of six- to nine-hundred dollars. Knowing that it was an extremely rare zoot suit, we submitted an application to bid by phone. When the auction began on November 2, the opening bid of five-hundred dollars skyrocketed in less than a minute to bids of five figures. The representative on the other end of the phone line could barely keep up with the pace of bidding. Finally, she said, "Yes, it's yours!" Our hard-fought winning bid for the zoot suit set a new auction record for twentieth-century menswear.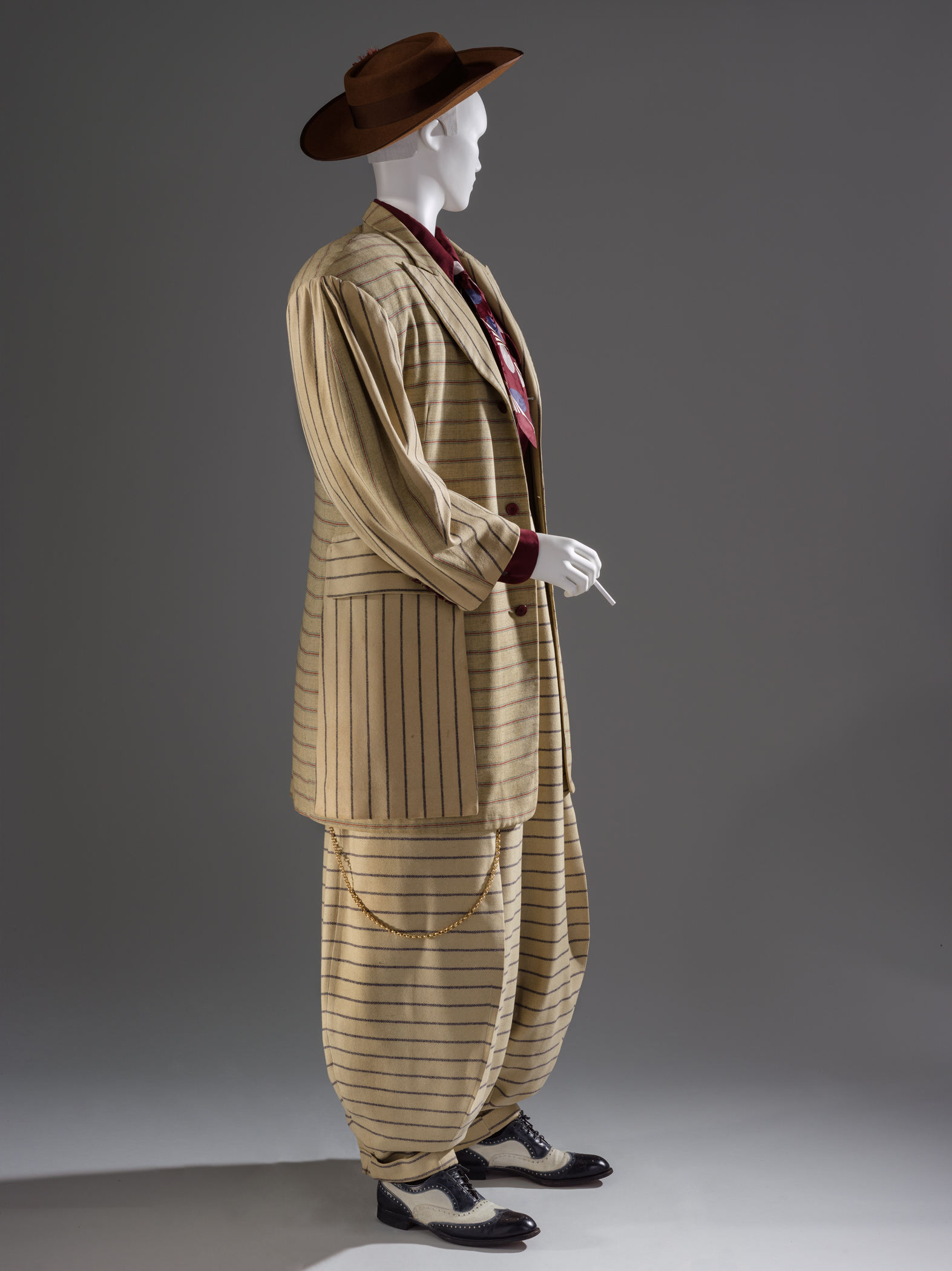 The auction house asked if LACMA would forgo its anonymity as the new owner of the zoot suit for the sake of a press release announcing the record sale, but we opted instead to reserve the official announcement for the zoot suit's debut in the Reigning Men exhibition. This very special suit, with funds generously provided by Ellen A. Michelson, will be on display April 10–August 21, 2016. 
A garment pattern of this extant zoot suit, which illustrates just how its extreme, larger-than-life proportions were created, will be available for free download—along with other fashions in Reigning Men—later this spring as part of LACMA's Pattern Project: Undertaking the Making.