What do The Big Lebowski, Rihanna, and James Turrell have in common? LACMA, of course! Today we announced fashion and basketball aficionado James Goldstein's promised gift of his John Lautner-designed home, its contents, and the surrounding estate, nestled in the hills above the city. Featuring an iconic angular roof and expansive views of L.A., the house stood in for Jackie Treehorn's abode in the cult indie film, hosted Rihanna's birthday party, and shares its lush tropical grounds with a remarkable Skyspace, Above Horizon.
We reached out to the Dude, also known as actor Jeff Bridges, with the news. "How wonderful, James Goldstein gifting Jackie Treehorn's house to LACMA. What a present!" he exclaimed. "Architect John Lautner was one of the greats. I sure wish Ben Gazzara (Jackie Treehorn himself) was around to celebrate."
Here are some interesting facts about The James Goldstein House and the promised gift:
1.     James Goldstein and John Lautner (1911–1994) worked together for over 30 years to refine and adapt the house to realize their shared vision, which included putting in frameless glass throughout the entire house and designing custom-built minimalist furniture made of concrete, wood, and glass. 
2.     Since before Lautner's death, James Goldstein collaborated with Duncan Nicholson (1958–2015), the last architect hired by Lautner, to continue refining the house. Inspired by the main residence, they designed an entertainment complex on the property that is still under construction.
3.     In addition to the home, the surrounding estate, the Skyspace, and the entertainment complex, the promised gift includes James Goldstein's extensive fashion collection, works by Ed Ruscha, DeWain Valentine, Bernar Venet, and Kenny Scharf (among others), architectural models of the property, and an iconic 1961 Rolls Royce Silver Cloud.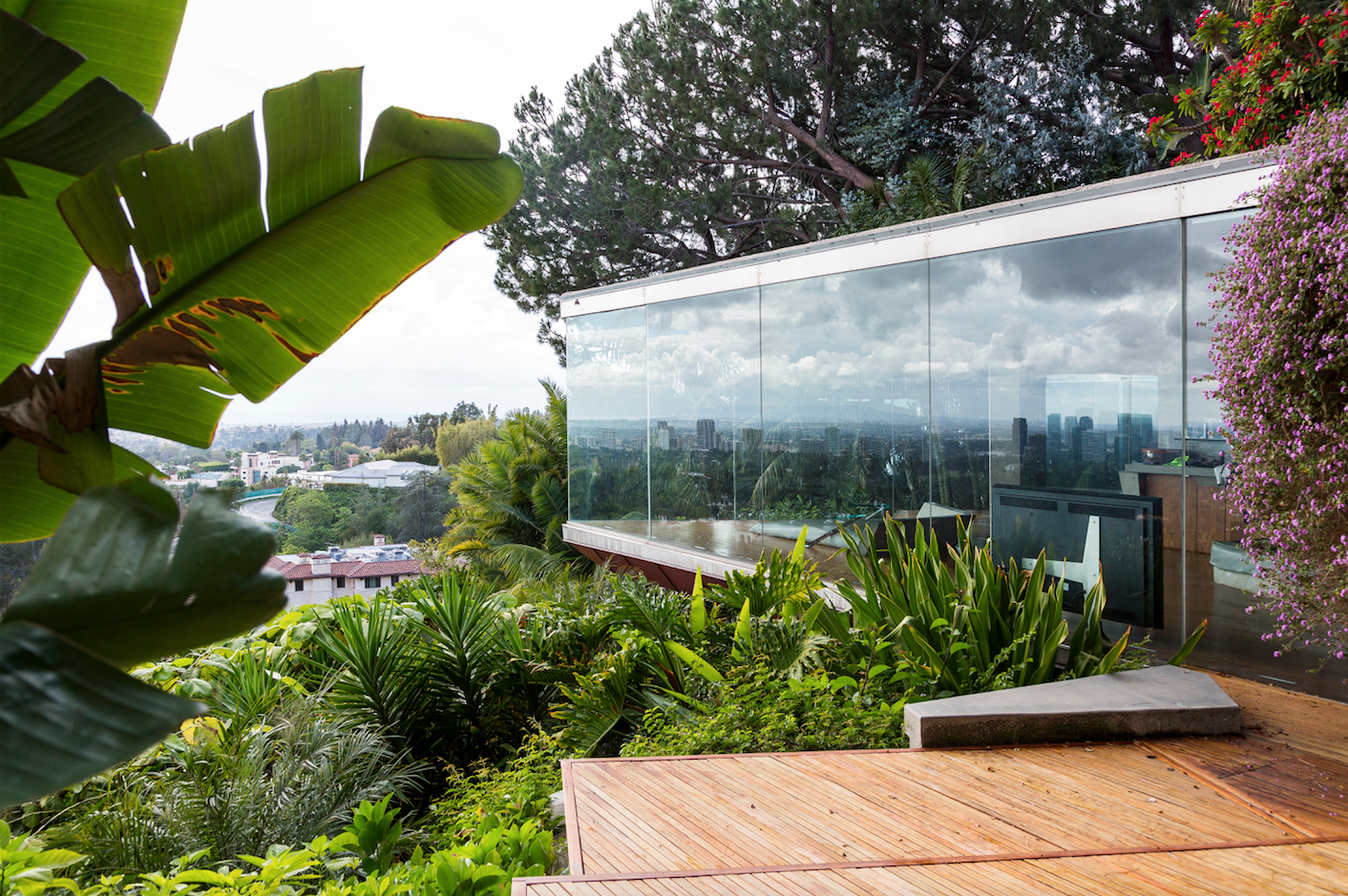 4.     This gift marks the launch of a new collecting area for LACMA. Building on our commitment to immersive art experiences and our important holdings of California design, we aim to develop a collection of important architectural homes and take on the essential task of their care and preservation.
5.     In the near future, we will begin presenting occasional cultural and educational programs that engage the house as the work of art it is. We're also planning to bring together art and architecture for new audiences in exciting ways—stay tuned!