Since 1986, Collectors Committee has been one of LACMA's most significant fundraisers, helping the museum acquire important works of art for our encyclopedic collection. During the 30th Collectors Committee Weekend, which took place last weekend, generous Collectors Committee members (79 voting members) helped the museum acquire a record-breaking $6.4 million worth of art. Below is a complete list of works acquired through the 2016 Collectors Committee. Check back with Unframed throughout the week for a series of short essays on each of these works.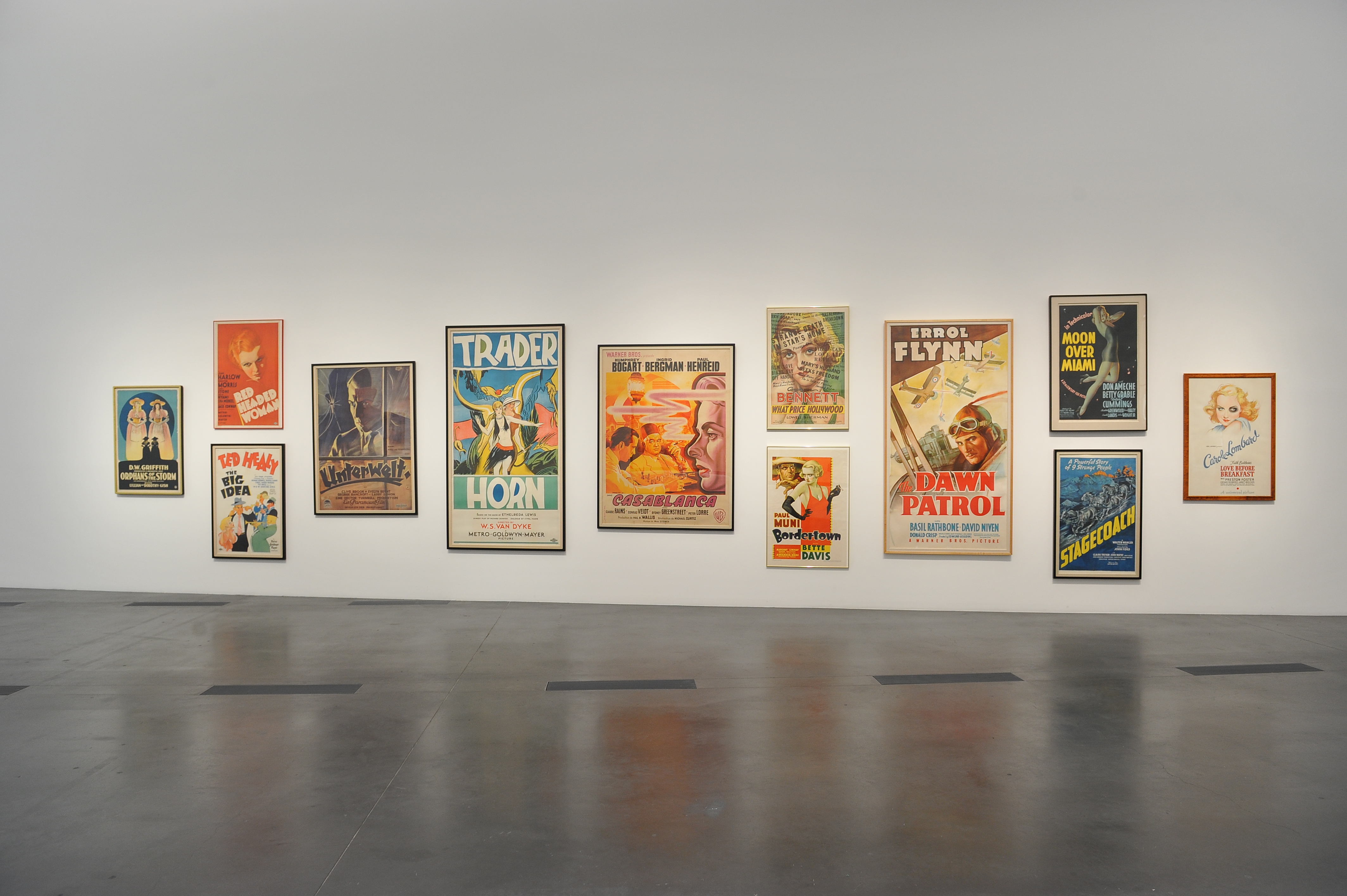 Saturday's events began with exciting news: LACMA CEO and Wallis Annenberg Director Michael Govan announced the acquisition of the Mike Kaplan Poster Collection through a generous gift from an anonymous donor. The collection of some 880 posters, mostly from the Golden Age of movie poster design (1930–1950), is one of the most important collections of movie posters still in private hands. It was assembled with a connoisseur's eye over 35 years by designer, art director, and producer Mike Kaplan, who generously donated a portion of the collection to make the acquisition possible. The collection focuses on exceptional illustrators, motifs, studio periods, national styles, stars, directors, and film genres. Many posters are the only copy in existence, while others are the best preserved of very few remaining examples. This gift continues an effort begun by poster expert Ralph DeLuca to increase high-level support for LACMA's interdepartmental graphic design initiative, which started with a major gift of rare Russian avant-garde film posters announced during last year's Art+Film Gala.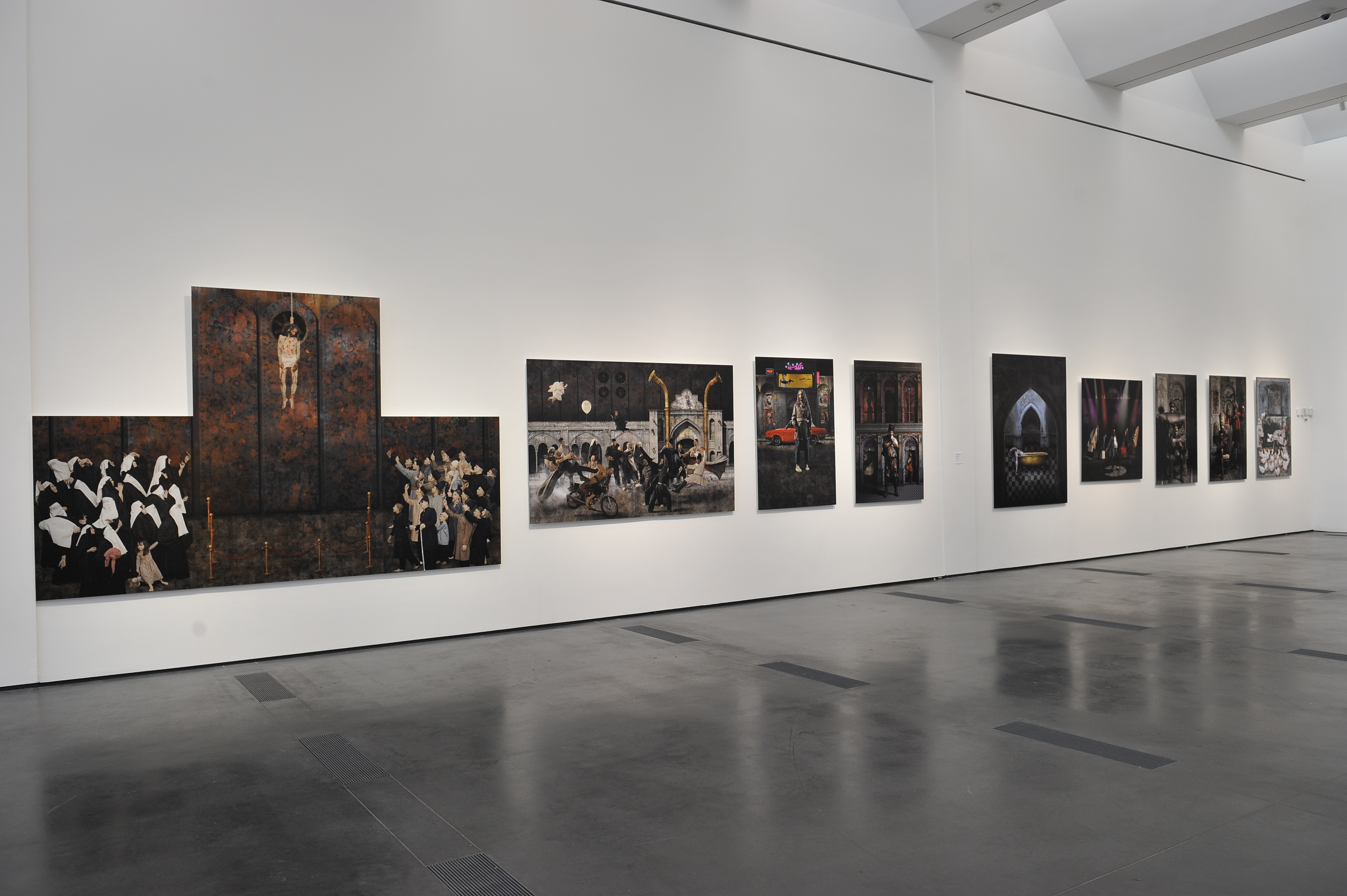 Siamak Filizadeh's Underground (2014), a series of 22 digitally manipulated photographs that give the impression of monumental painting, takes as its theme the long reign of Nasir al-Din Shah (r. 1848–1896), who was assassinated just short of his 50th jubilee. Filizadeh's king rules an underground city in 50-year intervals; he dies, is resurrected, and governs again exactly as before. The strong filmic quality of the narrative cycle and the artist's familiarity with history and art history are enhanced by his carefully honed sense of the absurd.
Claes Oldenburg's Typewriter Eraser (1970), is a unique, handmade, soft sculpture kept by the artist for 46 years. For Oldenburg the eraser form is closely associated with the human figure—its head appears crowned by blue hair, and its sinuous contours float and fall in space. The Typewriter Eraser exists in multiples in three different scales, and this is the original object from which the editioned works derived.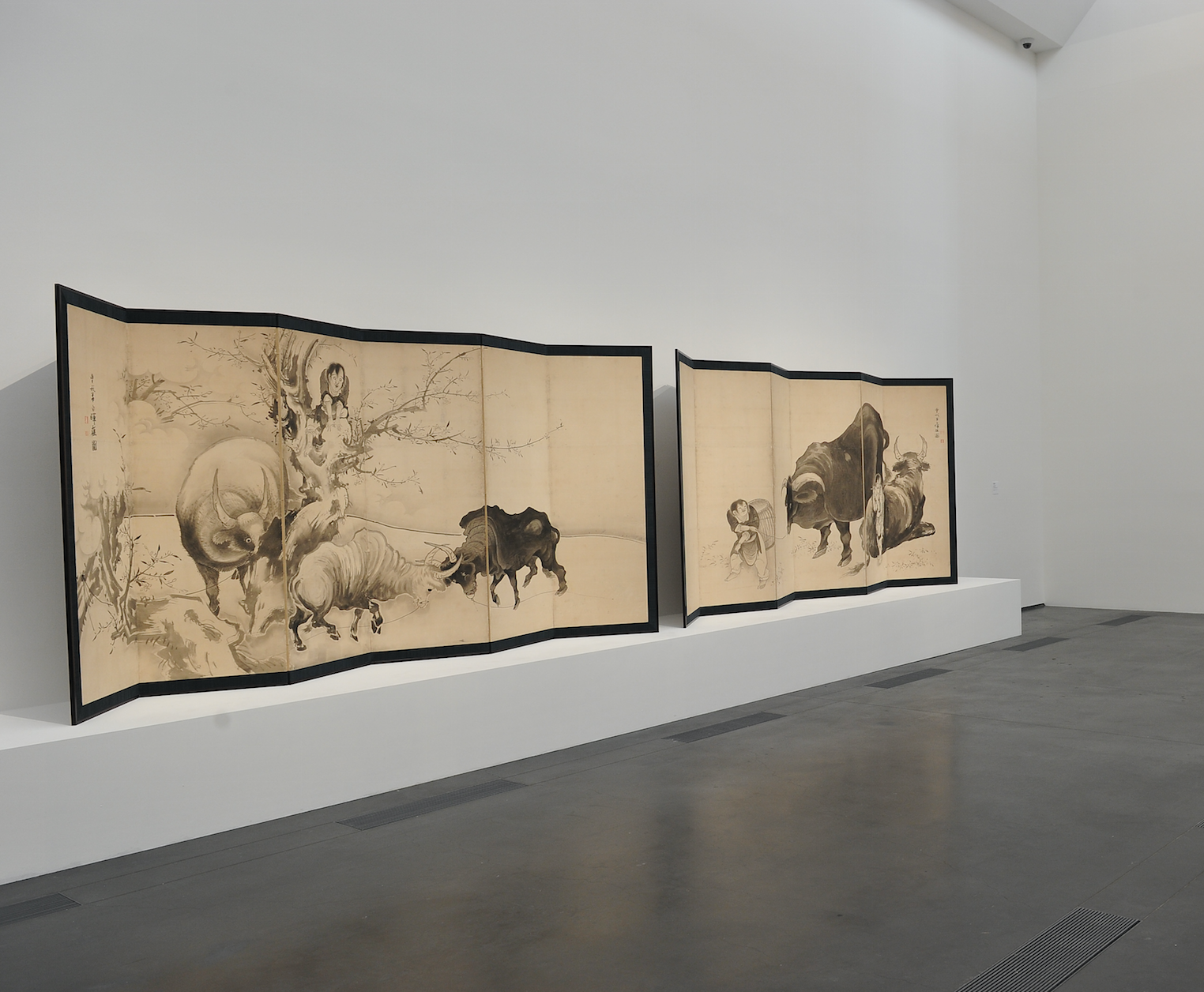 Oxen and Shepherds (18th century) is a pair of monumental screens by seminal painter Soga Shōhaku. Large-scale paintings such as these are exceedingly rare outside Japan and are landmarks of Japanese art.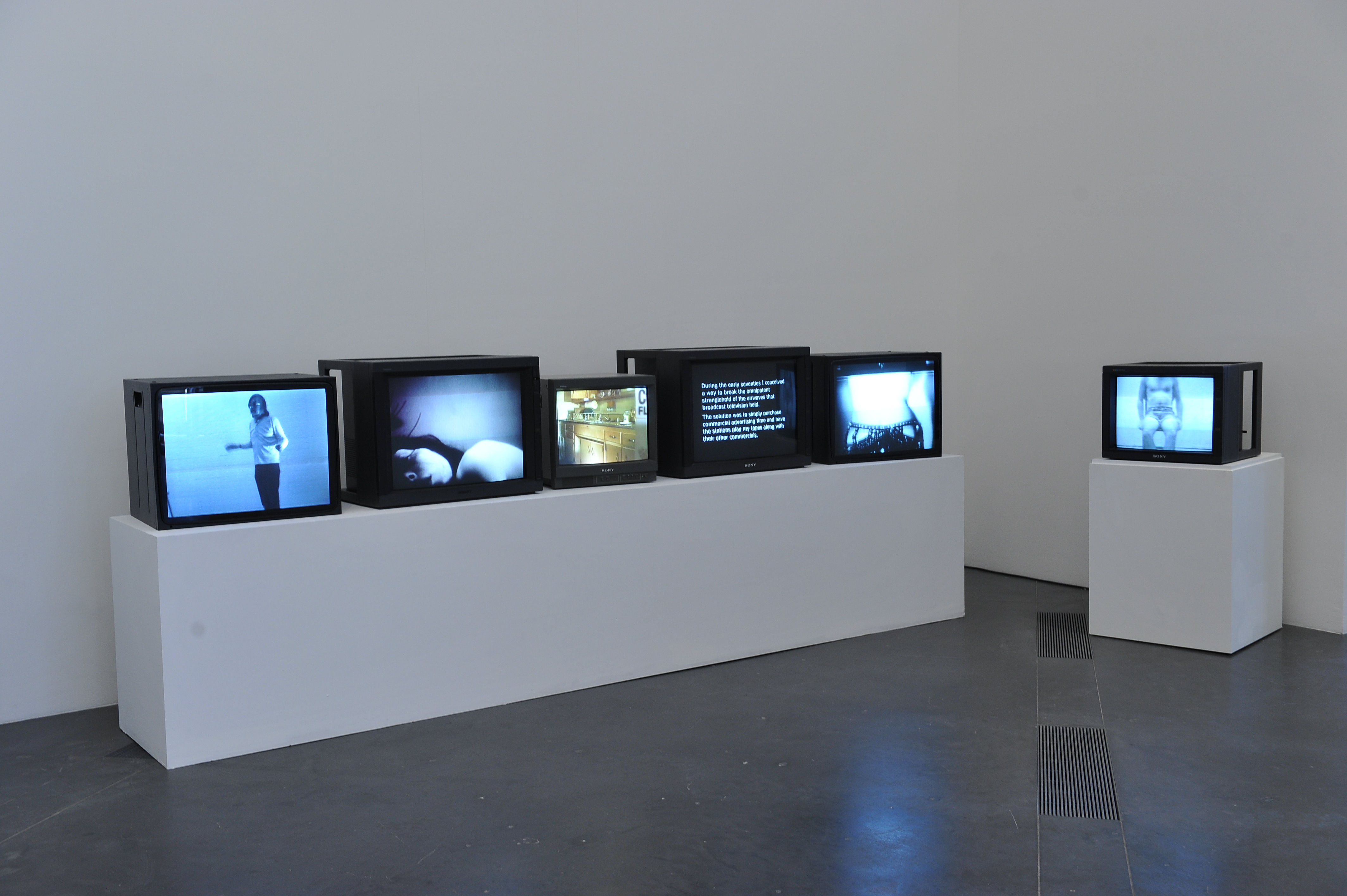 A grouping of over 100 single-channel videos from Electronic Arts Intermix, a media arts organization that emerged in the early 1970s as a resource for artists interested in video, was also acquired. Artists represented in this grouping include Ant Farm, Eleanor Antin, John Baldessari, Dara Birnbaum, Chris Burden, Joan Jonas, Mike Kelley, Bruce Nauman, Tony Oursler, Nam June Paik, Anthony Ramos, Martha Rosler, Carolee Schneemann, William Wegman, and Hannah Wilke, among others.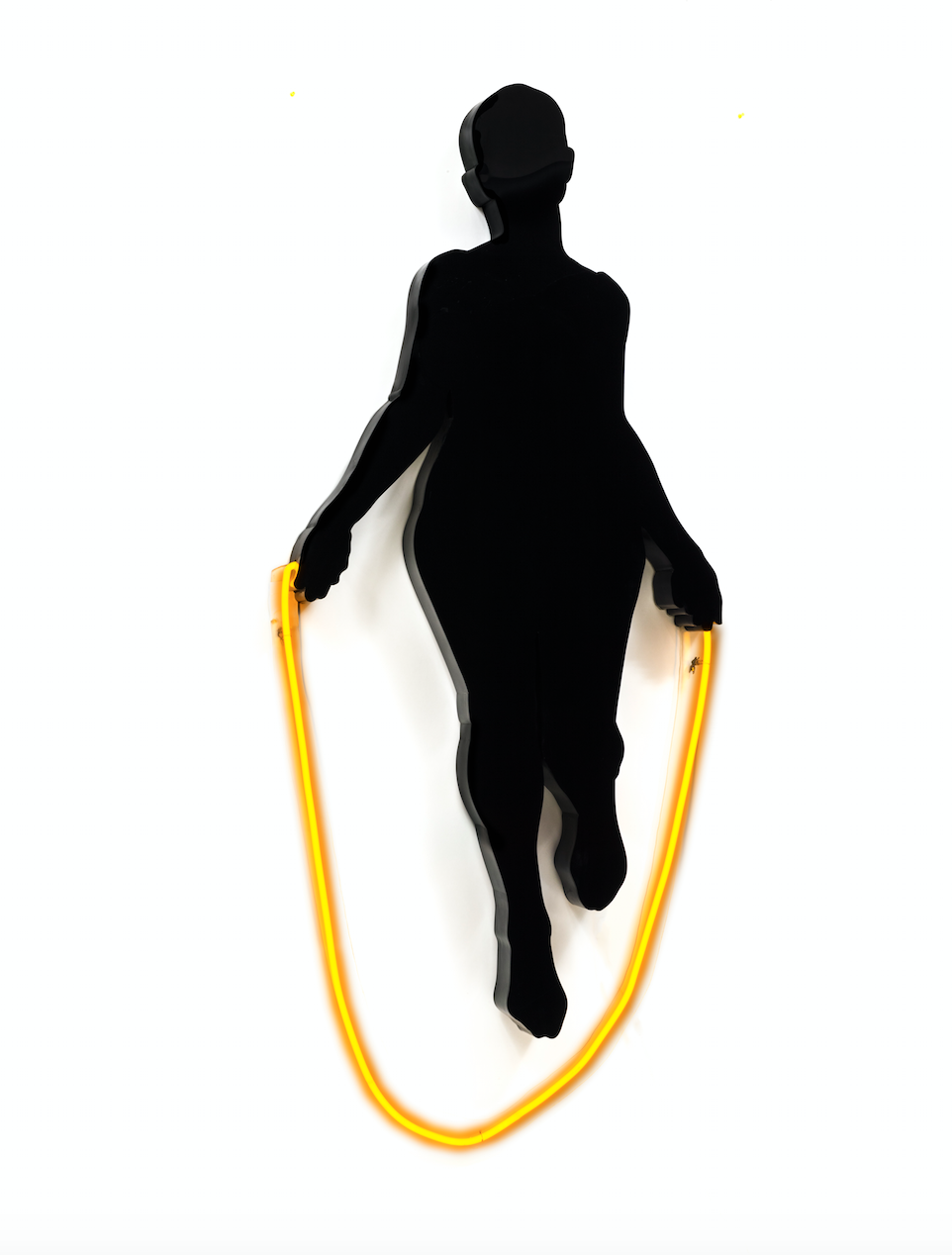 Idelle Weber's iconic Pop art sculpture Jump Rope (1967–68) is the most important sculpture realized by the artist. Weber's paintings and sculpture, including Jump Rope, exemplify many of the characteristics identified with the Pop art movement: references to mainstream culture, large-scale urban subjects, graphic flatness, and bright hues.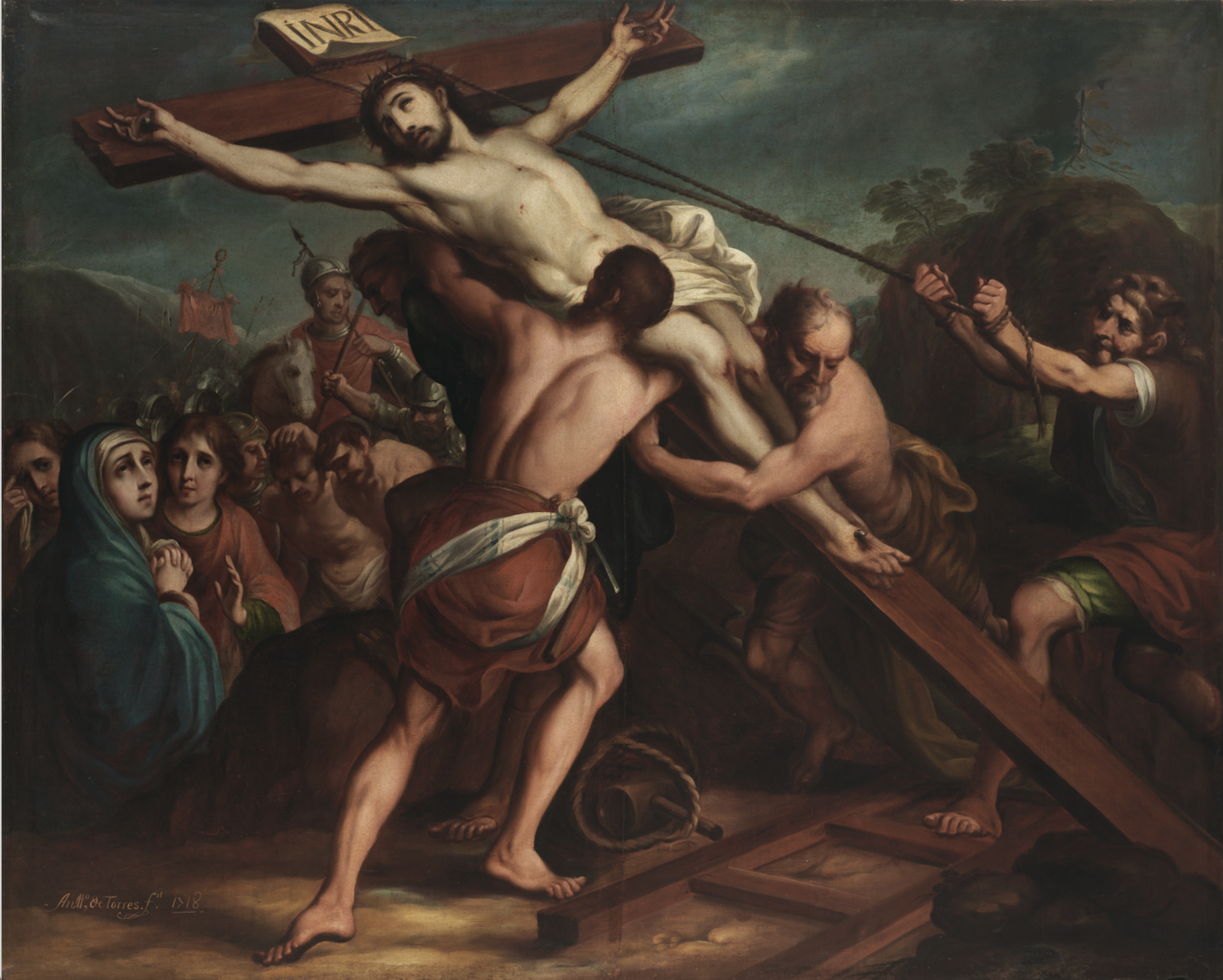 The Elevation of the Cross (Elevación de la cruz) (1718) depicts a crucified Christ and is a masterpiece by Antonio de Torres, one of Mexico's most innovative painters of the early 18th century. This monumental painting was commissioned by the Franciscan convent church of San Luis Potosí—one of the largest and most opulent religious complexes in all of New Spain. Its acquisition bolsters LACMA's leadership in the field of Spanish colonial painting.