Help is on the way for Chris Burden's Urban Light! Since its installation on LACMA's campus in 2008, the beloved public sculpture has provided a show-stopping backdrop to countless pictures, selfies, and movies.  
Eight years in, Urban Light is due for a makeover. Constant exposure to the elements has caused paint to oxidize and blanch, and the coating on some parts has flaked off, causing the pole underneath to rust.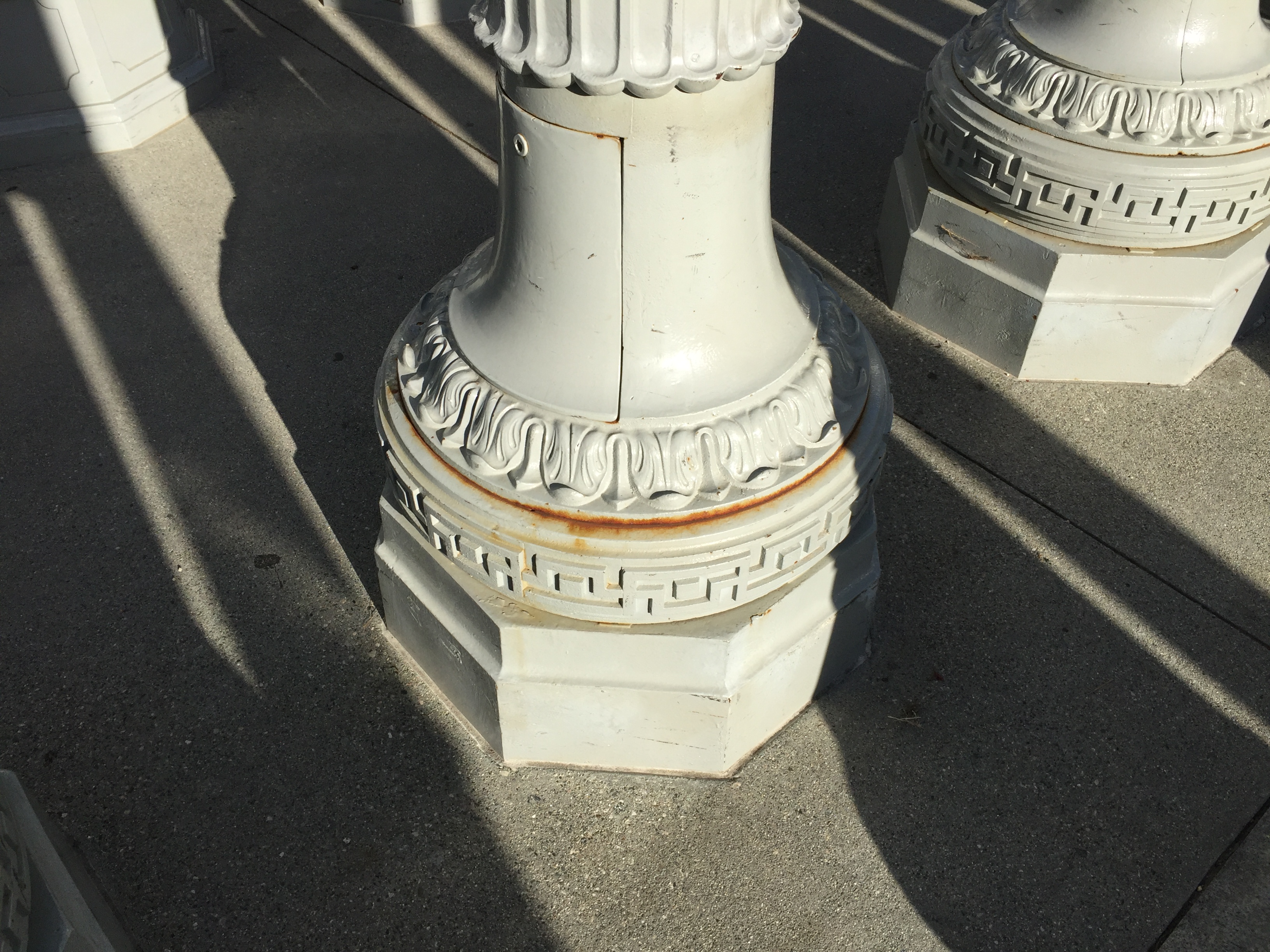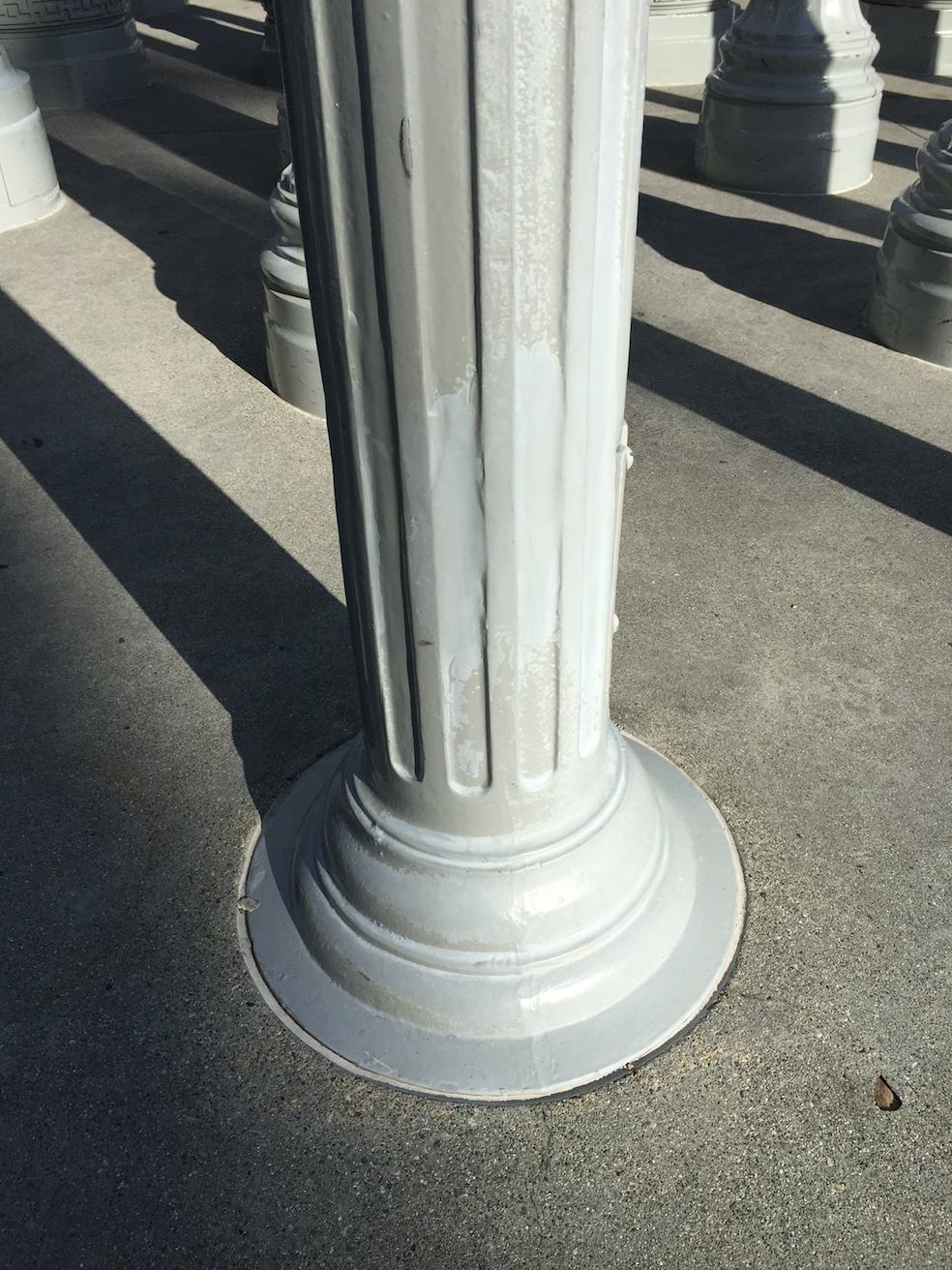 To restore the popular installation to its glory, LACMA contracted experts who painted the White House and added anti-graffiti coating on Levitated Mass. Beginning on May 2, the southern part of Urban Light will be fenced off to clean the posts and treat rust before priming and painting; after that portion is complete, the northern side will be closed and treated. Though the project will take about two months, half of the installation will be open for you to enjoy at all times.
The restoration has been planned for quite a while. Last year, LACMA's conservators tested various different paint systems to determine the best one, and they landed on one that resembles the original paint in color and sheen, goes on well, and is durable. The new paint also complies with California's VOC regulations. 
Check back for updates and a behind-the-scenes look at what goes on in conserving the lamps!