Last fall, LACMA selected the second class of fellows for The Andrew W. Mellon Undergraduate Curatorial Fellowship Program. Recently, Unframed caught up with Audrey Min (UCLA) and Canan Cem (UCLA) from the second class and Lilia Taboada (UCLA) and Nicolas Orozco-Valdivia (Pomona College) from the first class to hear what they have been up to.
What drew you to The Andrew W. Mellon Undergraduate Curatorial program?
Audrey: In high school, I was working toward becoming an artist. Once in college, I gravitated toward history. But I realized I liked the personal connection, the very visual and sensory aspects of studying art and art objects, and moved toward art history. That led me to: what can you do with an art history degree? Artworks are in museums; those are centers where you study art history outside the university. And who puts exhibitions together? A curator! So, let's think about that.
Canan: When I went back to school [after a stint in another career], I became a LACMA member. I discovered the Balch Art Research Library and thought it was amazing; I could learn more about a particular piece of art by reading through its curatorial summary and researching its bibliography. Knowing that it's a curator writing the book you read, and that this curator is now your professor, was an inspiration. I always enjoyed museums, and becoming a member and coming for library visits made me realize there was more to discover about the curatorial role.
Lilia: Curating was always something I knew I was interested in. I grew up going to museums. During high school, I would volunteer with family programs at museums. In college, I went into an arts program and learned about art and museums and how they interface with people. I always enjoyed how all kinds of people come to museums, whereas in academia you don't get to interact with seniors or small children.
Nico: My parents trained me to like art, the way you train your kid to eat cereal, look people in the eye, be clean. By the time I was in high school, I already had this idea of myself as someone who was interested in art and people told me I could support myself in museums. Which, I think, is not often the case. The program was attractive to me because it encourages students from historically underrepresented groups in the curatorial field to become curators. Previously, I thought museums were monolithic institutions. The existence of this program suggested that LACMA actively sought to be inclusive in a meaningful way. I wanted to be a part of that museum.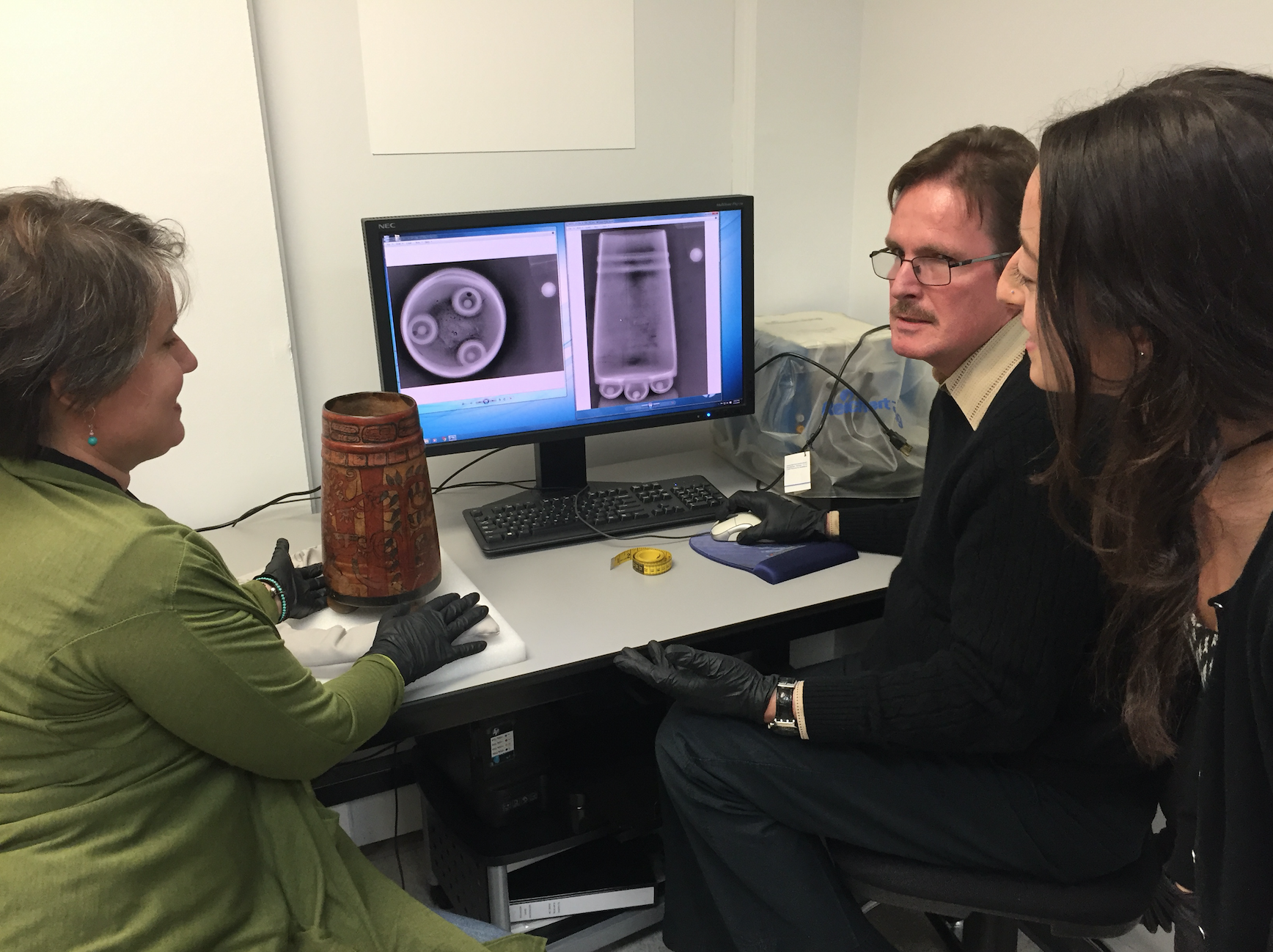 What kinds of curatorial knowledge are you being exposed to through the program?
Audrey: Stephen Little [Florence & Harry Sloan Curator of Chinese Art and Department Head, Chinese and Korean Art] gives me research projects or we look at a gallery or collections. One day, Stephen took me down to storage to look at some Korean ceramics. They were repaired by the Japanese with this Japanese technique of putting the cracks together with lacquer and covering them with gold. It turns out there's a history of connoisseurship and collection of Korean ceramics among the Japanese. I've been to a lot of museums, but it's really interesting seeing all the work that goes into exhibitions, how far in advance you have to prepare, and the amount of thought that goes into every single aspect.
Canan: I'm being mentored by Sharon Takeda [senior curator and department head] in Costume and Textiles. The thing about textiles is that you are not limited to a region; I'm looking at mantles from the Andes or Inca tunics, fancy costumes from the 17th and 18th centuries, and more current outfits from the 20th century. I've also been able to see [the curators] in action, putting Reigning Men: Fashion in Menswear, 1715–2015 together. They were working on the exhibition catalogue, going through galleys, making sure it was perfect. That alone was an awesome experience. I also got to work with collections management, teaming up with conservation in preparing costumes and dressing mannequins, and art preparation and installations to place mounts and art objects and working with gallery plans.
Lilia: What I noticed this year [in Art of the Ancient Americas] is that dealing with antiquities is extremely different and has a lot of its own challenges in comparison to contemporary artwork. You are searching for a lot of answers about the objects and their history, but you don't always have a written record of how an artwork got to the museum, who exactly made them, or what they were made for. [The curators] know so much specific information about what the images on Maya or Aztec or Teotihuacan objects are and what the images are telling you, aspects that are not as easily understandable without a lot of prior research. There's also so much diversity and variety within the styles of artworks that I didn't even know existed.
Nico: I'm building up to my own rotation of permanent collection [photography] works. The curators have me making proper folders for recent acquisitions—which I love, because it serves a dual purpose. It's not only work that needs to get done, but also a way of learning what is in the permanent collection, and moreover, of forcing me to expand my personal taste in photography. [Associate curator of photography] Rebecca [Morse] gave me some sound advice: choose a work, do some research, and find out what about it interests you. Because if you can find what interests you, that might lead you to other photographs and to an idea that you can use to start organizing a show.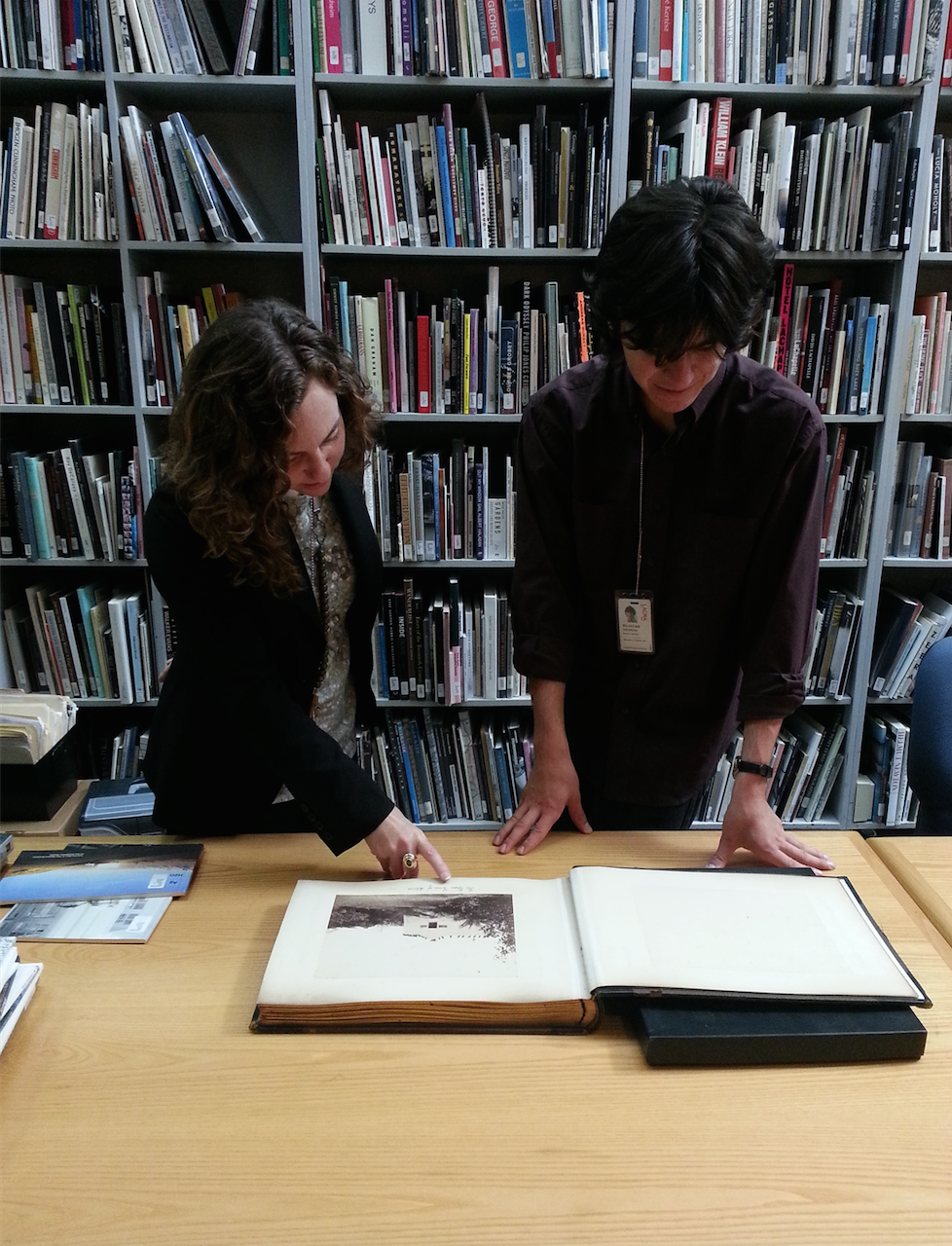 How has this experience influenced your academic studies?
Audrey: I'm researching Korean ceramics that were repaired in Japan for my honors thesis. I want to explore the cultural implications, ramifications, and background of this practice. I'm working with a professor at UCLA who specializes in Korean art and knows a lot about ceramics. She's guiding me, along with people at LACMA.
Lilia: It's definitely focused my studies at school. I took a lot more courses in contemporary art than I originally thought I would. Earlier on, I didn't know if that was for me, I was thinking I would go into ancient American or Latin American art. But last year, when I was in Prints and Drawings, [which mounted] the Ed Moses exhibition, I learned about printmaking and visited various print shops in Los Angeles. I found that I really liked how L.A. had so much going on in that period. So I switched things up. Now I'm hoping to write more about L.A. and how the artmaking in the '60s and '70s might relate to L.A. today. Putting theory into practice has been so useful through this fellowship.
Nico: When I started this, I was an art history major. People say that the academy is different from the museum, because in the museum, you deal with the real thing, with material limitations like availability, space, and budget. The academy is represented as idealistic, or unrealistic, because we imagine the mind as somehow free of physical limits. That separation seems less relevant to me now, because staff at the museum are constantly engaged in theory and thinking. Sure, any institution has limitations, but how you try to push those limits is based on how you think. And in the academy, ideas and theories are so closely tied to the physical experiences you have. Being in between the two has let me look past the static divide of theory and practice. And now I'm majoring in studio art not only for the hands-on experience, which I love, but also because I can take more classes out of my major and this helps me come at things in a very different way than if I were mostly taking art history courses. I seriously mean it when I say that my thoughts and actions are as much informed by Geology 101 and Women and Politics in Latin America as they are by European Modernism, 1840–1910.
Have you discovered or deepened your connection with any particular artists, periods, or artworks?
Audrey: In the Chinese galleries right now, there's a small room where there's a lot of art by contemporary Chinese and Taiwanese artists, as well as a print by Roy Lichtenstein that's modeled after a traditional Chinese ink landscape painting, but in his really idiosyncratic style. I thought that was really cool—it's not something you think of when you think of Lichtenstein. But he was deeply influenced by Chinese ink painting. You have that sense of cultural synthesis.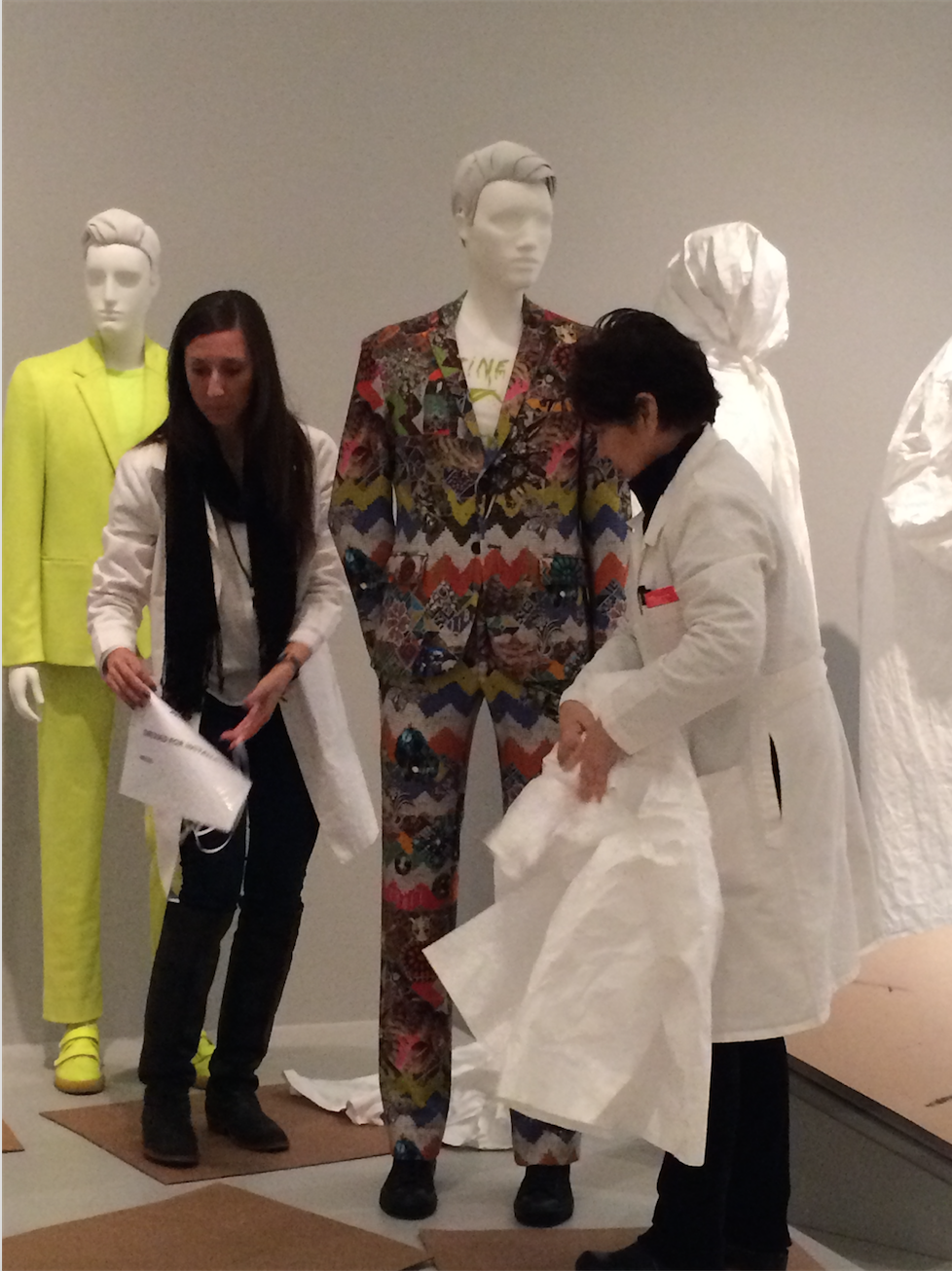 What has been your most interesting experience with the fellowship so far?
Canan: The whole exhibition installation process. When the curators were putting together Fashioning Fashion: European Dress in Detail, 1700–1915, they had the idea to organize an exhibition of men's costumes over the last 300 years. It took them five years of collecting and putting together research for what became Reigning Men. During the installation, I met visiting curators who were bringing the few objects on loan from international institutions. Without those people playing their parts, the exhibition wouldn't have come together. The relationship the curators have with other museums and collectors was something I never really thought of before.
Lilia: Meeting Ed Moses last year was pretty awesome. We went to his studio, saw how he worked, and had lunch with him. He was very philosophical but really funny, too. I thought, wow, being a curator means there are days you're emailing and working with the collection at the museum, but your workday could consist of meeting an artist and learning about what they do. I would want to have a career like that. Also, whenever we go into storage, it's great to be able to spend a lot of time with artworks, a lot closer than what you get to do when you're visiting a museum. And the national convening itself was an amazing aspect of the program; I got to meet other students who are going through the same thing and learn about their experiences at the different institutions. Knowing that I will know those people for a long time, and having that foundation to build upon in the museum field, is an extremely meaningful and valuable part of the fellowship experience.
The fellows will be writing about their summers on Unframed later this year; stay tuned for more!