One of my favorite activities as a curator is to visit artists in their studios. I always emerge buoyed by the experience and enriched by engaging with artists directly, whether the artist has been making work for 30 years or is still in graduate school. It has been my great pleasure to share this experience with a group of LACMA patrons through LENS: Photography Council. Every year, we visit the studios of five artists whose primary output is photography or time-based media.
LENS has just completed its third year, having visited artists Farrah Karapetian, Christopher Richmond, Kim Schoen, Mike Slack, and Melanie Willhide. With the dues provided by our council members, LACMA was able to acquire for its permanent collection work by each artist the group visited. Although each artist works in Los Angeles and three out of the five artists attended local schools, their outputs are quite different and it is this variety that affords a nuanced perspective of contemporary photography in Los Angeles.
Farrah Karapetian's primary medium is photography, although she rarely uses a camera. For 10 years she has been making cameraless images that explore the physical potential of photography and the medium's relationship to three dimensionality. This formal investigation leads to extremely beautiful photograms that seek to connect with the viewer on a bodily level. Karapetian actively probes issues that affect us on a macro scale, such as war and surveillance, but always through the personal route of muscle memory and performance. The photograph acquired by LACMA, titled Nightwatch (2015), is from Karapetian's most recent body of work, motivated by global migrations patterns. Here she has expanded her vocabulary of dimensional "negatives" to include ice and water. The process, while tightly controlled, is open to chance as the solids melt and the water pools in the competing light of her photographic enlargers, yielding rich, almost metallic colors that could easily be mistaken for burning fire rather than melting ice.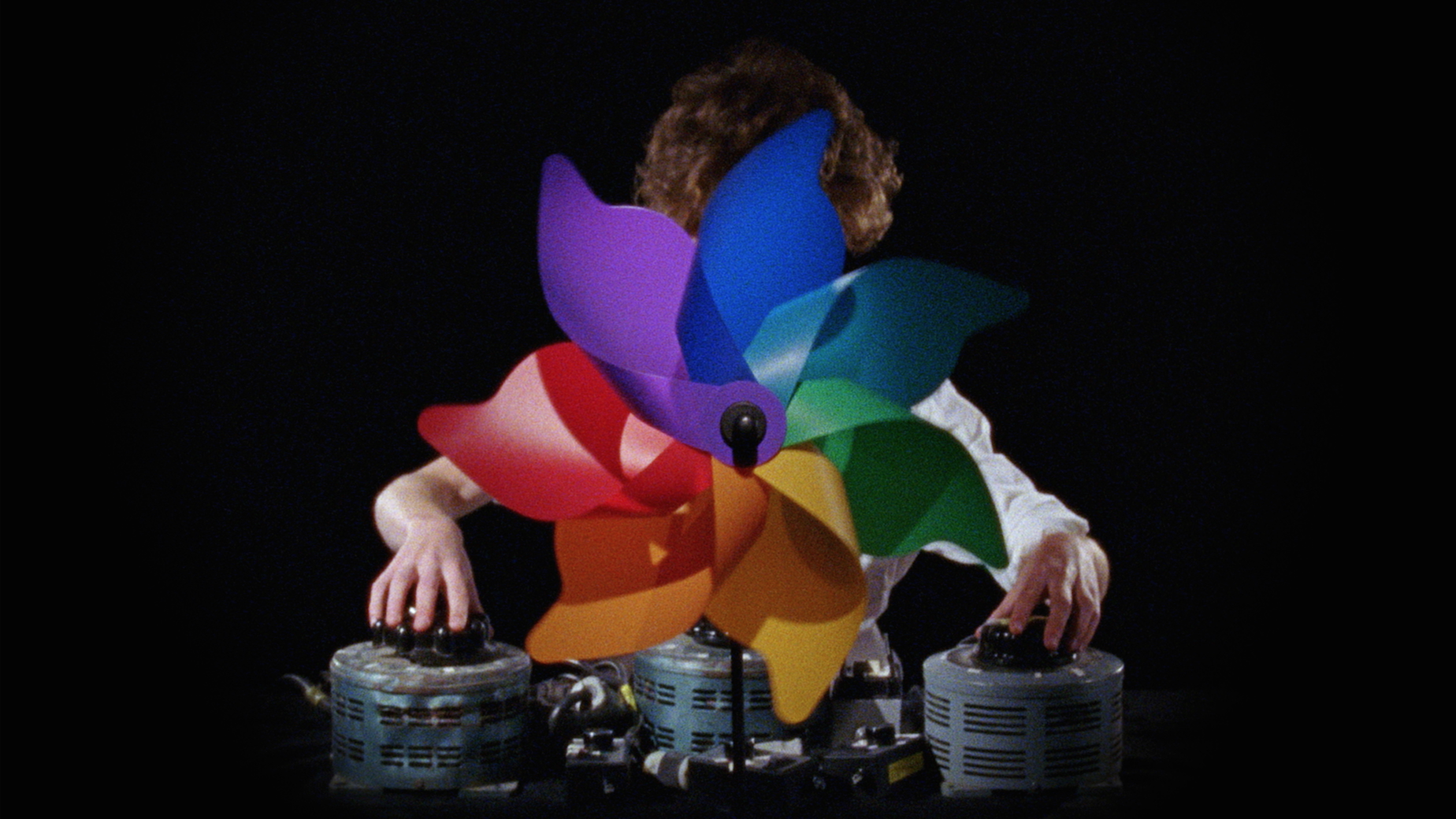 Christopher Richmond's experimental films test traditional storytelling conventions by disrupting chronology, plot, and standard character development. His work invites the viewer to actively participate in the creation of meaning by abandoning the role of passive onlooker and becoming an active collaborator. Richmond often works within the structure of a specific genre to establish a set of expectations that he then disrupts. LACMA has acquired the film, Available Light (2013), which shows an operator (the artist) whose face is obscured by a colorful pinwheel. As knobs are turned, the film speeds up and slows down, and the lighting changes from dark to light and back. While mechanical noises signal a change, they often do not correlate with movement, and the viewer is left to make sense of the action while struggling, and hoping, to catch a glimpse of the operator's face. The colorful pinwheel references the "China girl" once found in the opening frames of a film's leader that told the lab technician how to calibrate the color in advance of processing the film.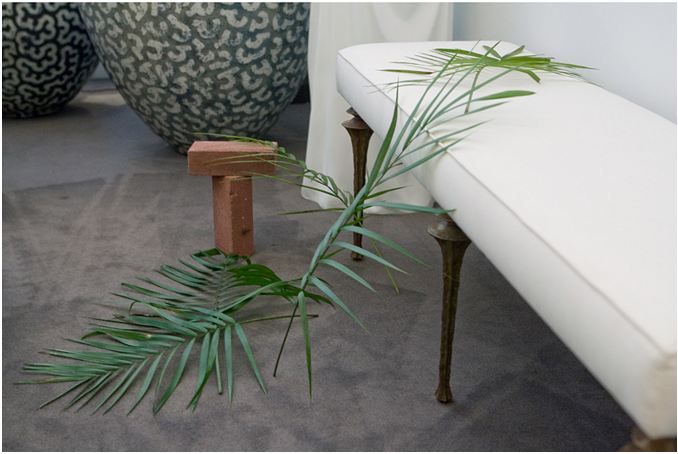 Over the last decade, artist Kim Schoen has taken on the language of display within consumer culture. By foregrounding background materials and rearranging individual components, she affords viewers the opportunity to engage with the ways we are affected by details that we regularly ignore or take for granted. LACMA's acquisition includes a video titled Is It the Opera or Is It Something Political? (2009) and an accompanying photograph, HTIYRTTSDIGTH (Hoping That If You Replace The Trap Something Different Is Going To Happen) (2009). The first is what Schoen describes as a "no non nonsense video," in which an actor improvises a self-generated monologue that relies on tone and voice modification to suggest that a truism is being conveyed. However, upon careful attention, the viewer realizes that the speaker is stringing together nonsensical phrases. Schoen then stages photographs that refer to a phrase put forward by the video's speaker—as in HTIYRTTSDIGTH (Hoping That If You Replace The Trap Something Different Is Going To Happen).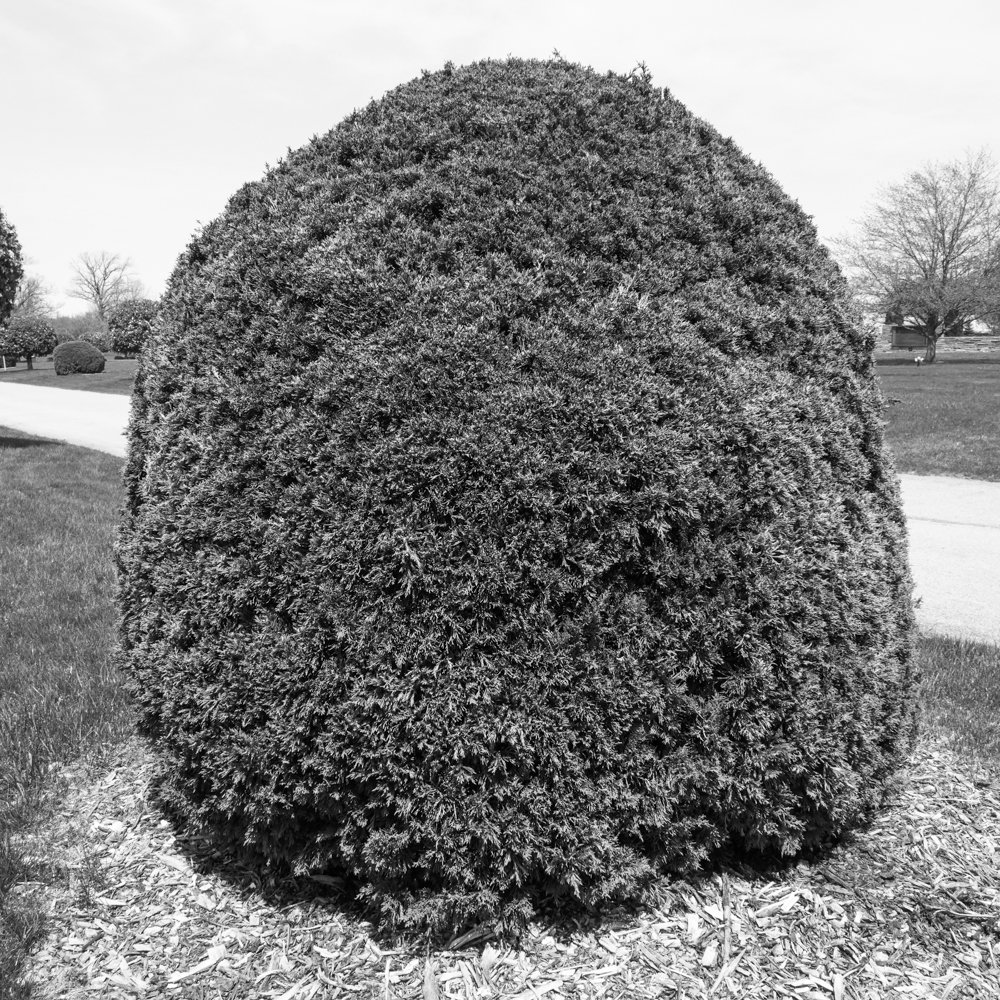 With geometric abstraction as an aesthetic guideline for his photographs, Mike Slack produces straightforward images that mine visual idiosyncrasies between the natural and built environments. In the overlap between them, Slack finds poetic moments and quiet humor that allude to the human condition. This grid of 18 black and white photographs, titled Shrubs of Death (2014), was acquired by LACMA for its permanent collection. Slack made these photographs at the cemetery in Muncie, Indiana where his grandparents are buried and his parents have future plots. While visiting, he noticed that the surrounding topiary had become personified through trimming and positioning, creating an almost menacing force among the graves. By photographing the 18 stout and sturdy bushes individually and with a unified approach, he has created a typology whose elements reward comparison.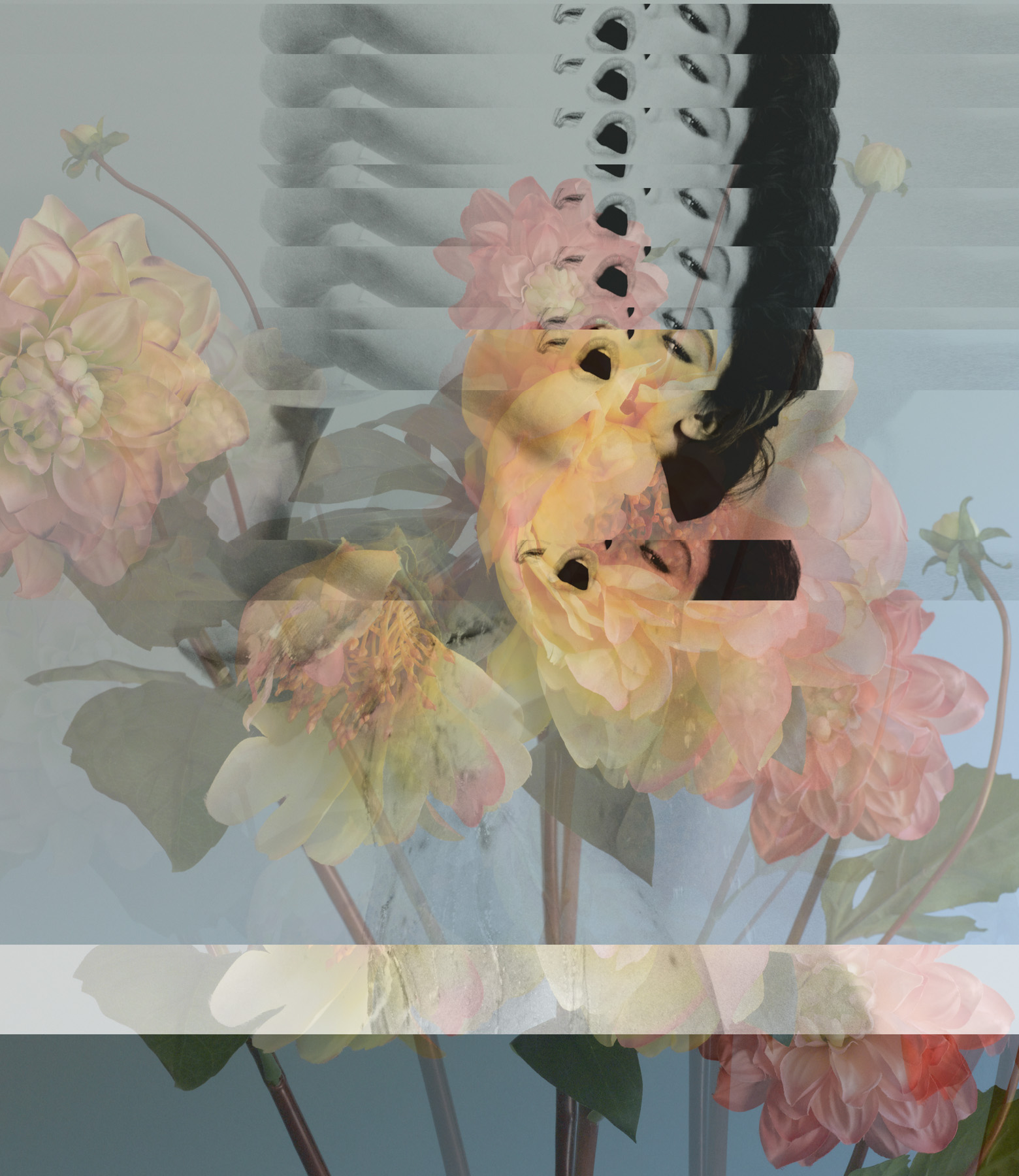 Melanie Willhide's photographic work explores perception, longing, and veiled truths in contemporary interactions. Hovering between found and arranged, her images challenge photography's authenticity within the representation of the body, social situations, and handwritten inscriptions. Stylistically, Willhide incorporates the look of corrupted digital files resulting from the theft and recovery of her personal computer documents. She then uses the pixelated visual interruption as an encrypted language to disrupt the image and rouse the viewer.  She creates a complicated visual experience much as a painter would, but through mechanical means and the language of photography. The photograph by Willhide that LACMA acquired, With the Exception of Blue (2013), is from her series Henbane for Honey Bun, in which she combines her own photographs and vintage nudes alongside images of silk flowers. The repetition of the woman's face, which simulates a digital glitch, is further informed by the title's reference to henbane—a hallucinogen that gives the feeling of flight.  
In September, LENS will begin its fourth season, in which we'll visit the studios of Marten Elder, CJ Heyliger, Siri Kaur, Hilja Keading, and A.L. Steiner. I hope you will join us!