As an Andrew W. Mellon Undergraduate Curatorial Fellow in the Chinese and Korean art departments, I shadow curators Stephen Little and Virginia Moon, witnessing the preparation for the upcoming Alternative Dreams: 17th-Century Chinese Paintings from the Tsao Family Collection and helping compile information on Korean calligraphy for a 2019 show. But I'm also a participant in an ongoing augmented reality experience that happens to involve LACMA: the Pokémon Go app, which superimposes the titular Pokémon (a portmanteau of "Pocket Monsters") using the player's phone camera onto real-world surroundings, creating a game in which users can explore the world around them in search of Pokémon to be caught and raised.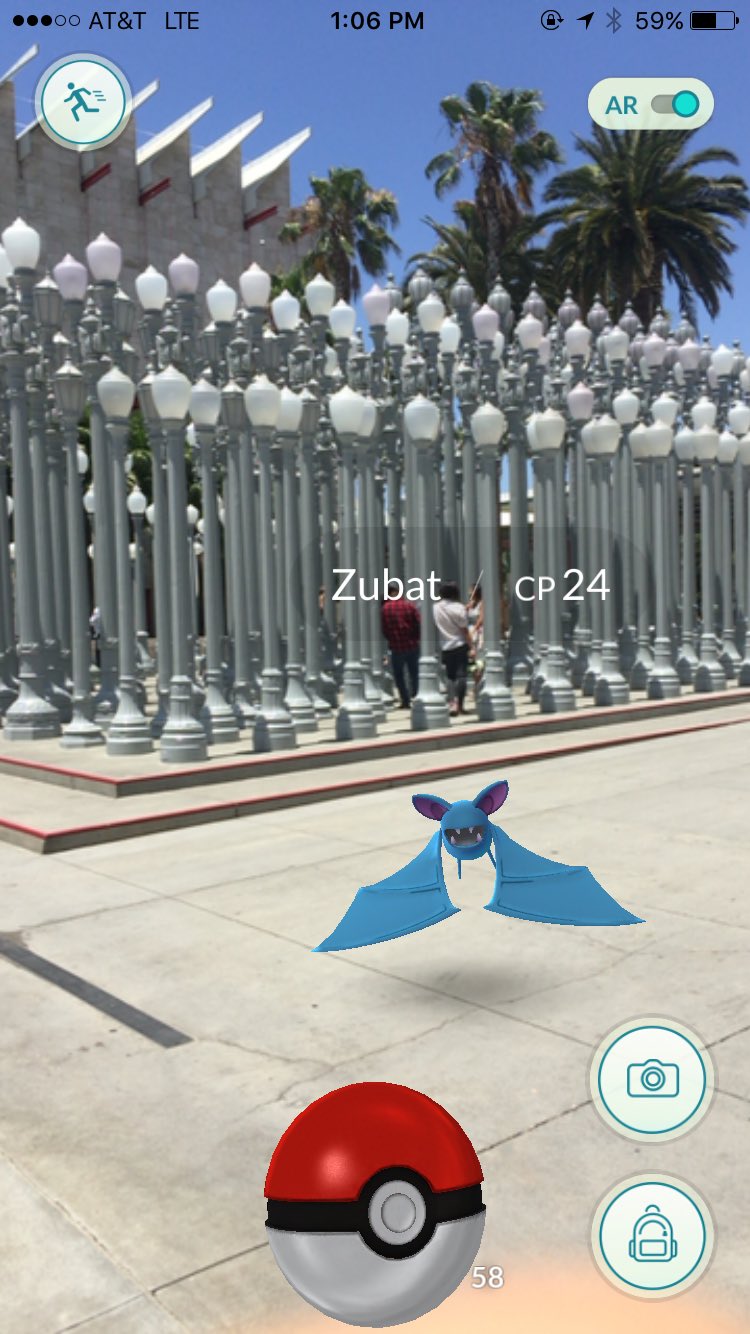 At this point, you may be wondering how the phrases "curatorial fellowship" and "Pokémon" can possibly be related. My time spent observing and learning from museum staff and visitors alike has made me realize that museums are all about community. It seems important that a museum be in tune with and responsive to the people who visit and patronize it, the very visitors who contribute to the institution's activity, vitality, and relevance. In the last few weeks, since the launch of Pokémon Go in early July, I've witnessed a community of fellow Pokémon trainers at the museum; they have turned out to be anyone from a kid celebrating that he finally caught a Charizard, to moms in the bathroom discussing the Pokémon they found at the museum, to the 20-somethings wielding iPhones and iced lattes in front of the LACMA Store. Even C+M now offers vegan donuts frosted to look like the red-and-white Pokéballs used to catch and house the digital creatures.
It's easy to laugh at trends, but I feel as though Pokémon Go can be a positive force at LACMA: it encourages walking around and invites visitors to spend time at the museum. Many museum landmarks, such as Jesús Rafael Soto's Penetrable, have been converted to hot spots where players can find more Pokémon or stock up on in-game resources. Chris Burden's iconic Urban Light is now a Pokémon gym where high-level players can challenge each other for dominance over the area. Pokémon Go adds to LACMA's atmosphere as a nexus of art, pop culture, and community; it also makes the act of  walking around an act of exploration, adding a new dimension to familiar sights in the galleries and on campus.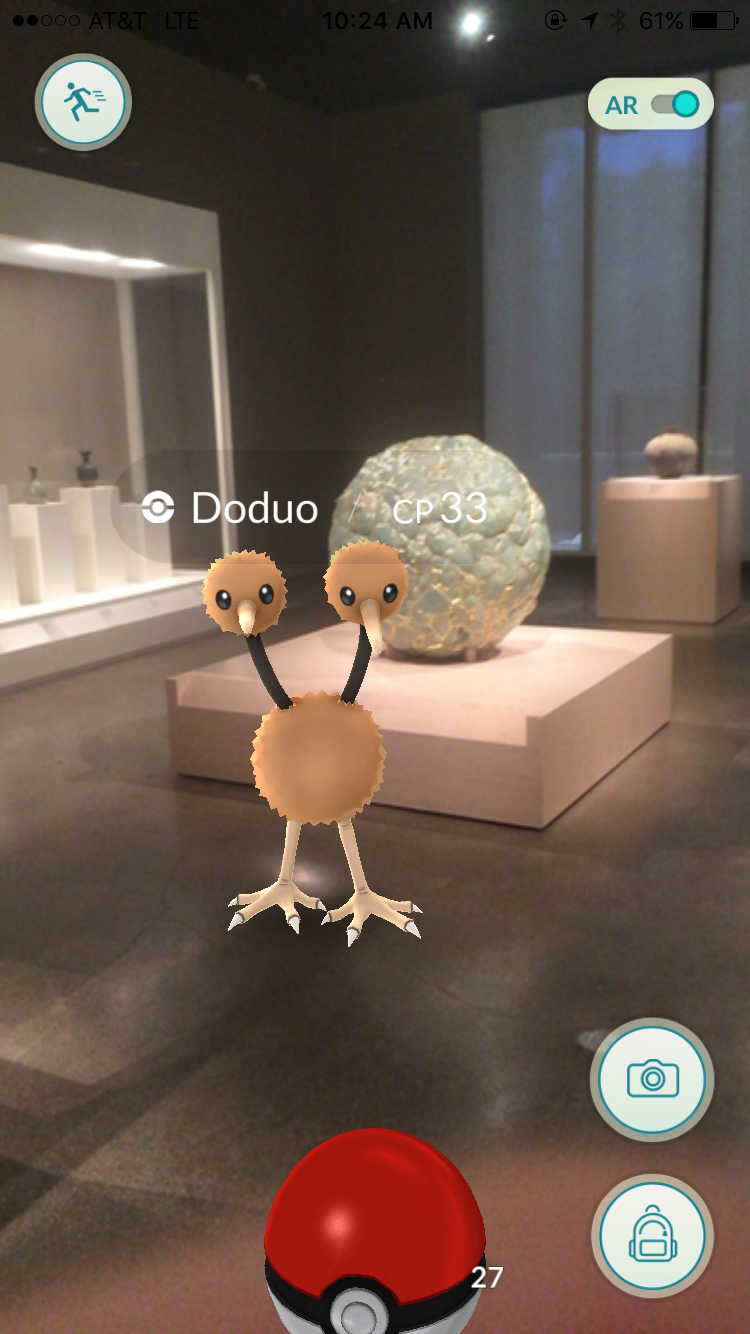 Finally, it seems to me that the creation of a Pokémon Go-centered community has made the act of staring at one's phone so much less solipsistic. Now, the instantly recognizable Pokémon Go posture (phone out, focused gaze, slow but purposeful walk) invites conversation rather than alienation. It's a subtle "one of us" signifier that forms a connection between people. The Pokémon Go community that has arisen throughout the city reminds me a little of mukyeon, or the personal and academic networks formed between Korean and Chinese scholar-painters in the 18th and 19th centuries. Mukyeon, which means"bonds through the brush," refers to shared interests, tastes, and creative output between Confucian scholars that transcended national borders and languages. I'd contend that Pokémon Go creates "bonds through Pokémon"—a common connection among people of various ages, backgrounds, and interests, and LACMA is a place where they are brought together in search of a common goal: to catch'em all.