The National Convening of the Andrew W. Mellon Undergraduate Curatorial Fellows was hosted by the Nelson-Atkins Museum of Art (NAMA) from July 26 to 28, 2016. Why is LACMA writing a piece about NAMA? Because the museum is one of our partners in launching the Andrew W. Mellon Undergraduate Curatorial Fellowship Program—an initiative, generously supported by The Andrew W. Mellon Foundation, that encourages museums to be more inclusive by mentoring students from historically underrepresented groups who are interested in becoming art museum curators. The five partner museums are the Art Institute of Chicago, High Museum of Art in Atlanta, LACMA, Museum of Fine Arts, Houston, and the Nelson-Atkins Museum of Art in Kansas City, Missouri. The three-day event was an opportunity for the first and second classes of fellows to spend time together—sharing details about their fellowship experiences, hearing from established or emerging art historians, expanding their network by meeting curators and other program staff from the partner museums, and exploring NAMA's encyclopedic collection and Kansas City itself.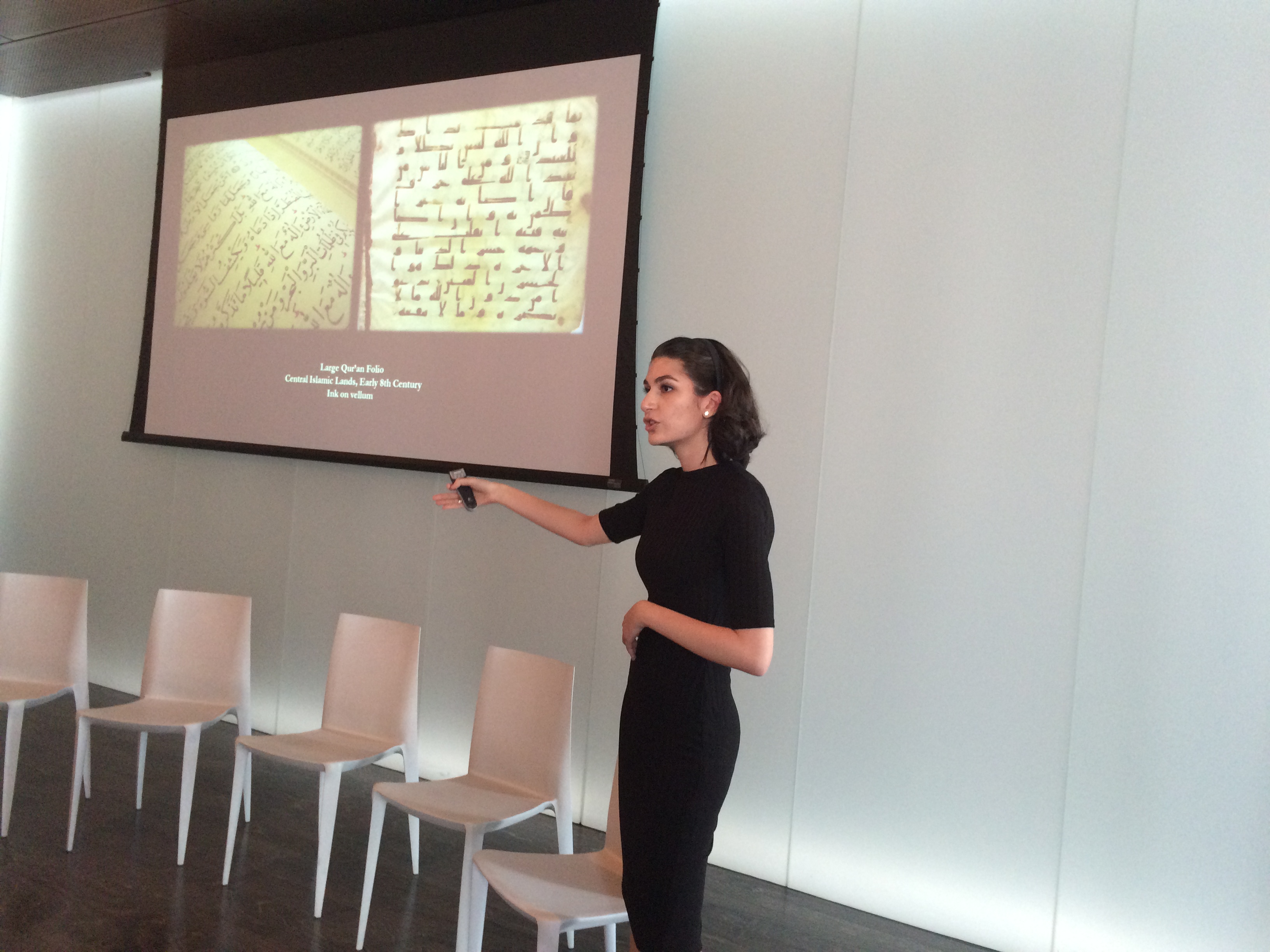 During the event, the fellows made presentations about what they learned through their fellowship, or in the case of the NAMA fellows, gave tours of the galleries, highlighting their behind-the-scenes role at the museum. Mai Kolkailah, a fellow at the Museum of Fine Arts, Houston, discussed her translation project focused on an 8th century Qur'an manuscript. Isabel Vargas, a fellow at NAMA, took the group to a viewing room to look at The Dharmapala Paldan Lhamo, an 18th century Tibetan watercolor she's been researching with her curatorial mentor, Kim Masteller, curator of south and southeast Asian art. One of LACMA's fellows, Canan Cem, shared how she was able to witness the preparations for and installation of Reigning Men: Fashion in Menswear 1715–2015, with her curatorial mentor Sharon Takeda, senior curator and department head of the costume and textiles department. Although each fellowship is unique and experiences may vary from museum to museum, the presentations showcased how fellows are gaining similar knowledge and skills for their careers.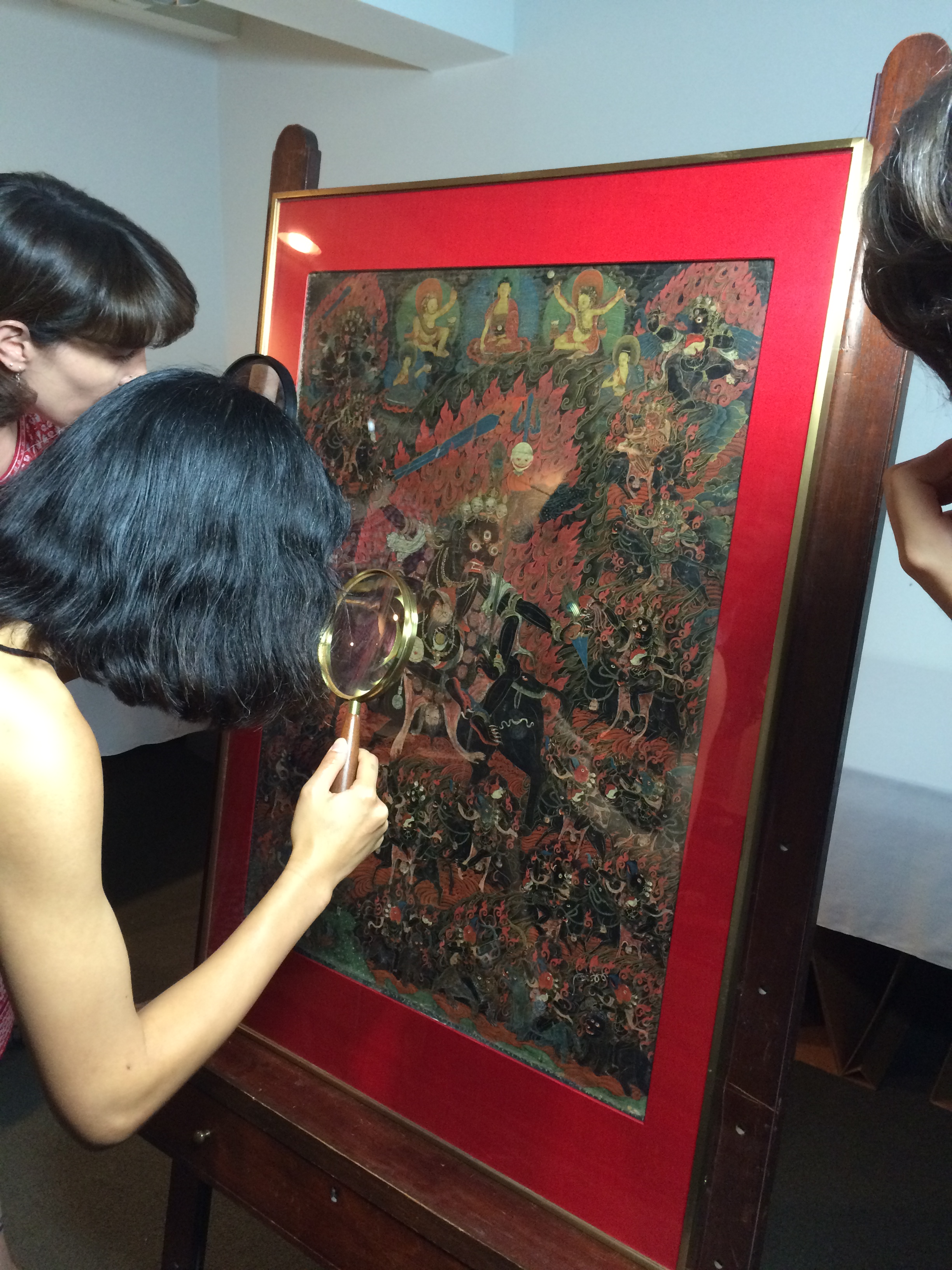 Two art historians met with the group: Dr. Nii Quarcoopome, co-chief curator, Detroit Institute of Arts, focused his discussion on Through African Eyes: the European in African Art, 1500 to Present, his 2010 exhibition, as well as his ongoing curatorial projects with colleagues across collection areas in the museum; and Isabella Lores-Chavez, a PhD candidate in art history at Columbia University, who shared professional development advice on navigating the academic requirements and museum experience necessary to become an emerging art museum curator.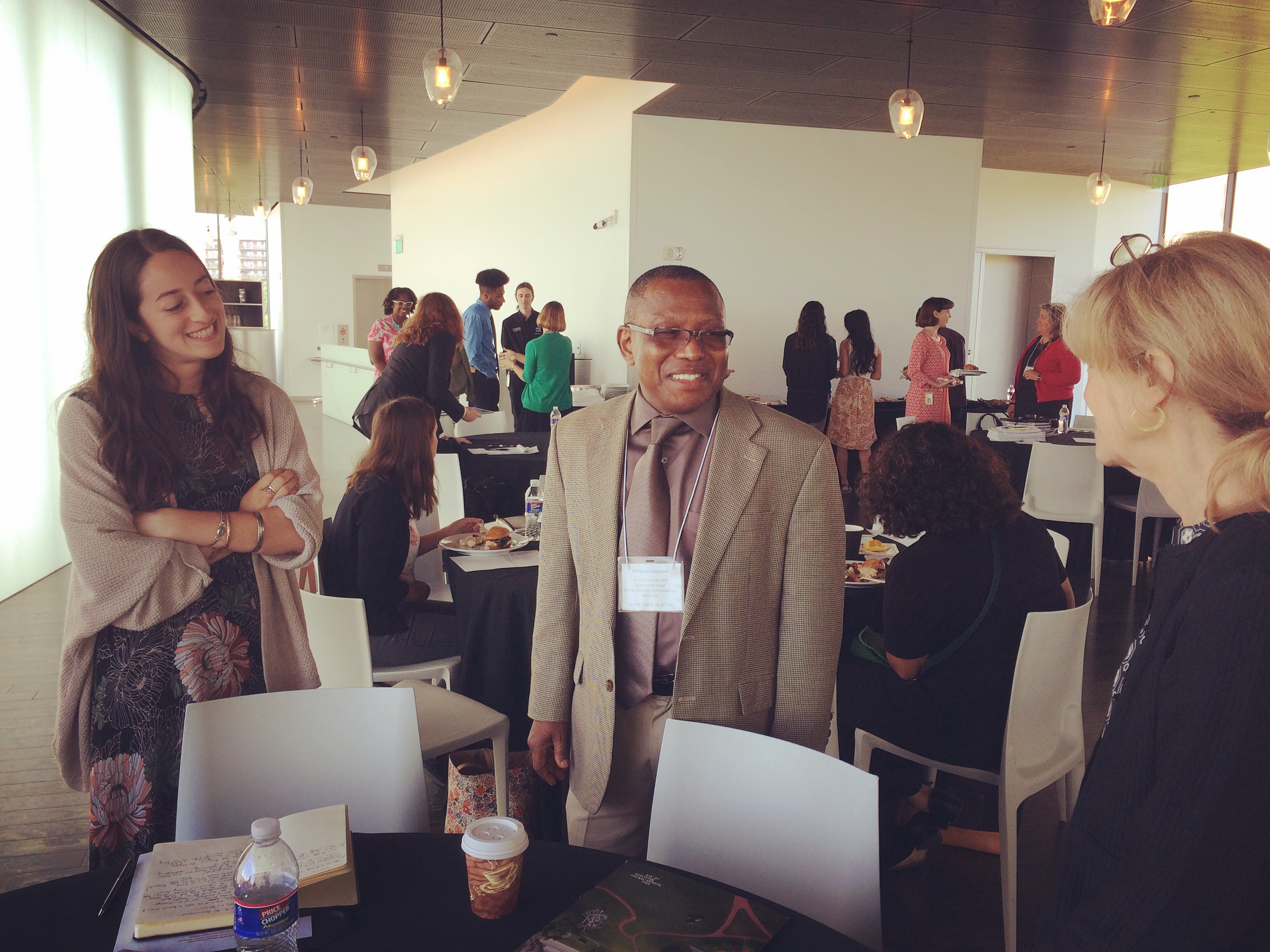 Now, after the event, fellows have returned to their host museums, energized by what they heard and saw. The 2014–16 class of fellows has completed their two-year fellowships and are preparing their graduate school applications, gaining work experience, or completing their undergraduate studies. The 2015–17 class of fellows is beginning their second year of the fellowship—either continuing their mentorship in the same curatorial department as last year or switching to a new curatorial area.
In addition, we are pleased to welcome the 2016–18 class of fellows to the museums. This third class was not initially part of the original five-year pilot phase grant from The Andrew W. Mellon Foundation, and the partners are thrilled to have received subsequent support to host this new group of students. Next, we will conduct an evaluation with plans for program expansion. We hope the program will be a catalyst for change within the art museum community and wish to extend our gratitude to The Andrew W. Mellon Foundation for their generous support of this initiative. 
The title of this post is a reference to Nii Quarcoopome's presentation at the 2016 National Convening, "Don't Be an Obstacle, Be a Catalyst: The Invention of the New Curator."