Many of us in Los Angeles rarely venture to new neighborhoods; the traffic alone restricts us to the areas by our work and home. As the community engagement manager for LACMA's newest program, On-Site: Neighborhood Partnerships with the Los Angeles County Museum of Art made possible by the James Irvine Foundation, my work entails driving to North Hollywood, Compton, and East Los Angeles, where we are working to create ways to make its programs and collection accessible to the communities of Los Angeles County with the goal of broadening participation in cultural experiences.  
North Hollywood
I began frequenting the streets of North Hollywood in early May 2016, called NoHo by locals, and was surprised by the scale and diversity of this city. It has a population of over 87,848 residents in the 5.87-square-mile landscape, and because of the area's vastness, the city is divided into four smaller districts: NoHo West, NoHo East, Mid-Town, and Valley Village.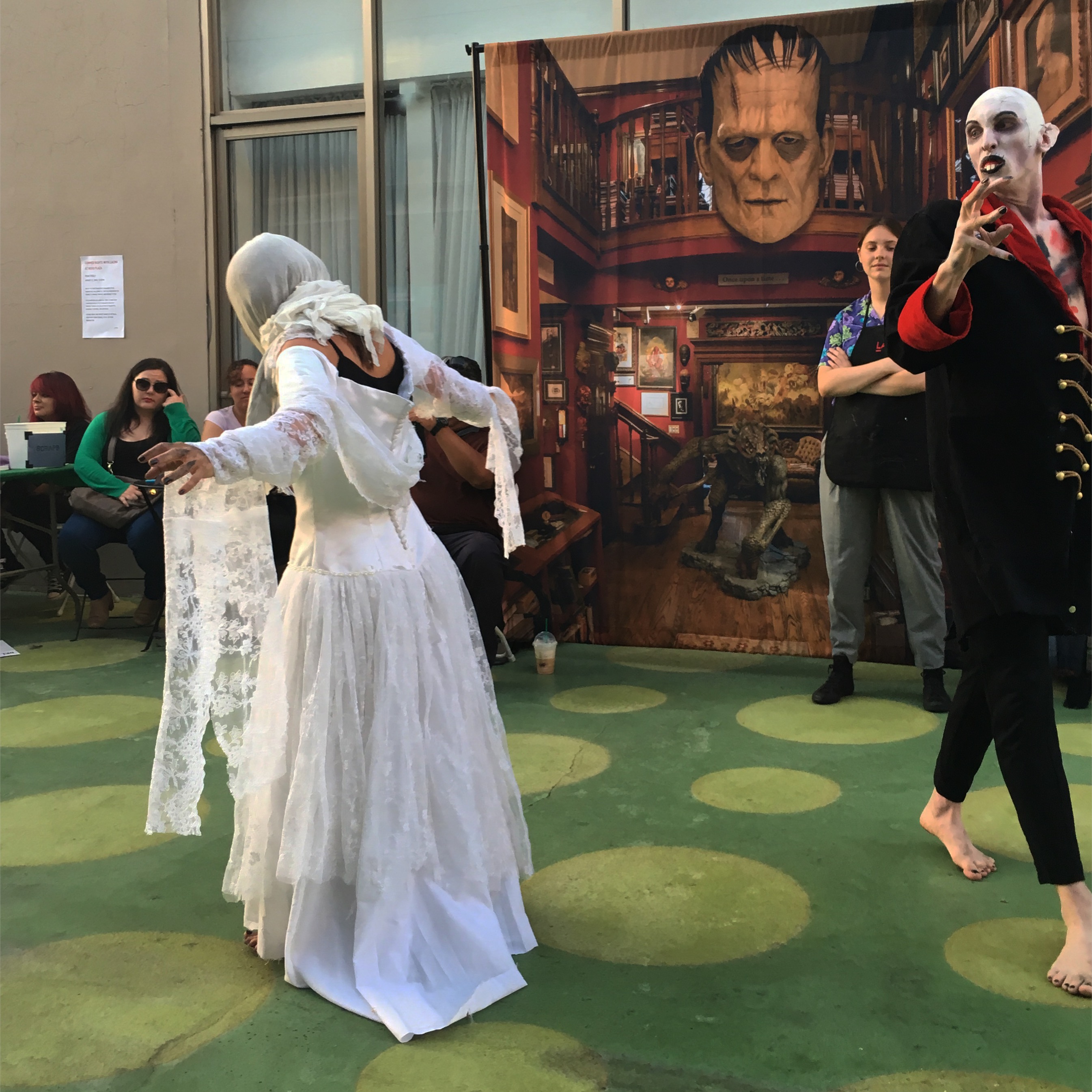 As you enter the city through Mid-Town, you are welcomed to the Arts District by artist Peter Shire's gateway sign. The Arts District is home to several small theaters and theater groups, dance studios, and rows of restaurants and coffee shops. In order to establish partnerships within the community, we sought to support the existing arts community; the People St. NoHo Plaza was an ideal location for a Summer Nights series. The series included four Saturday nights of music and art workshops that connected to LACMA's collection and exhibitions, and concluded with two performances by Zombie Joe's Underground Theatre Group, a local favorite, in response to the exhibition Guillermo del Toro: At Home with Monsters. You will find us there next summer with different workshops, music, and new partners!
As you drive along the major streets, you will recognize several locations, like Circus Liquors, which has, and continues to be, used as backdrops in films and commercials. I also learned that NoHo is home to well-known recording studios where albums such as Metallica's Justice For All was recorded, among many others.
As you drive outside the Arts District, the setting changes dramatically. It is a mix of residential and industrial neighborhoods, with different cultural pockets throughout the East and West. Both the North Hollywood Amelia Earhart Regional Library and the Valley Plaza Branch Library, where we host art workshops, have sections dedicated to Russian, Armenian, and Spanish books. There are strip malls with Armenian, Latino, and Thai businesses. The Wat Thai Temple of Los Angeles, a cultural and Buddhist center for the Thai community in Southern California, is also located in North Hollywood.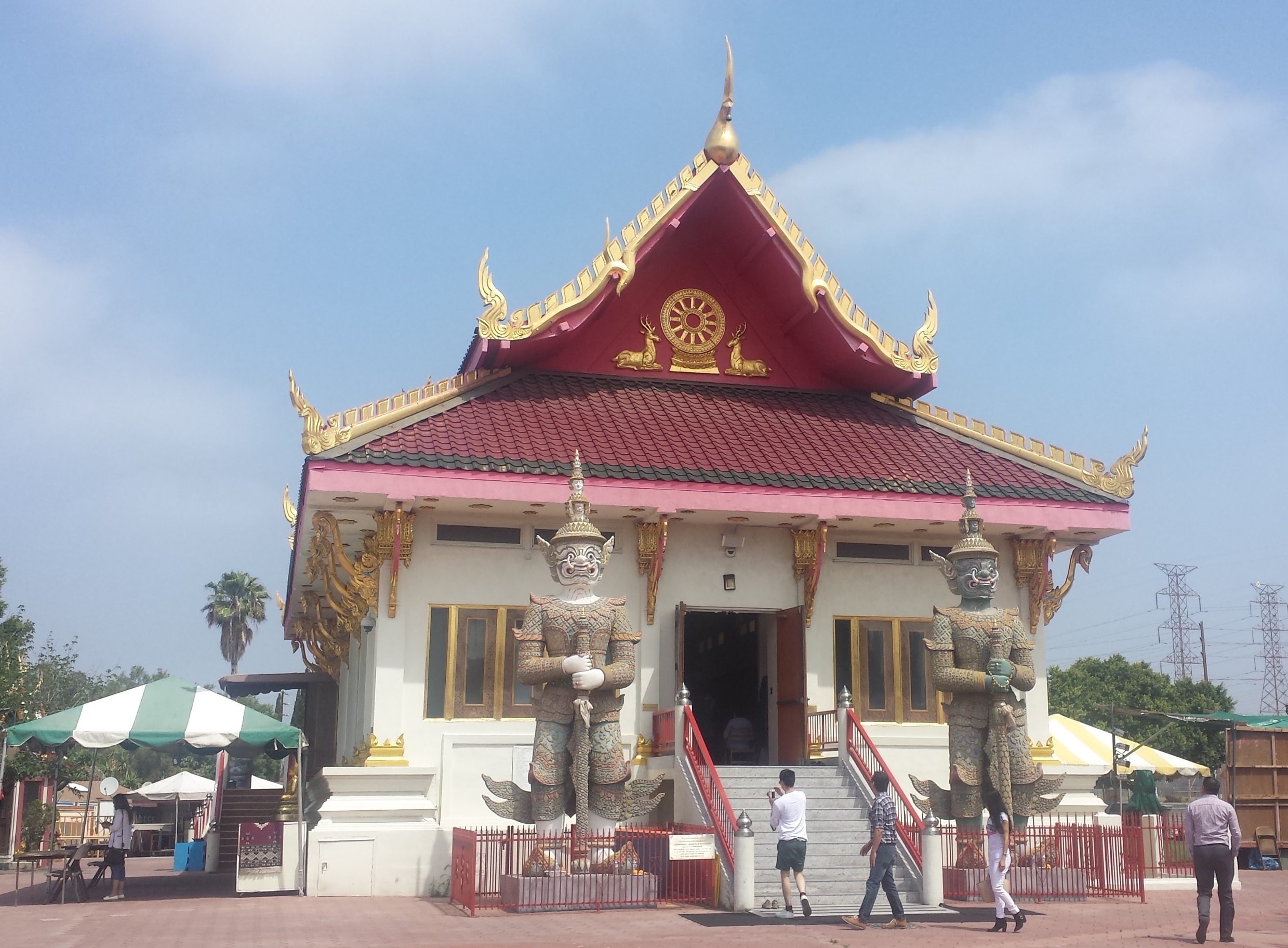 I visited the temple when I attended a meeting with the neighborhood council. Since that first visit, I have frequented the temple and eaten amazing Thai food from their weekend vendors, and have established a cordial friendship with Ajahn Sumana, head abbot at the temple. LACMA's partnership with the temple is not new. Robert Brown, LACMA's curator of South and Southeast Asian art, worked with Ajahn Sumana to develop the department's online art catalogue that features Buddhist art from the museum's collection and from the temple, with interviews with the Adjhan.
This November we invited the community to honor their ancestors in conjunction to the Mexican holiday Dia de los Muertos by writing a short story or anecdote or create a clay skull to add to the altar. Unlike most altars, this altar was filled with images from LACMA's collection: an Egyptian coffin, urns from Asia, incense from Iran, portraits of iconic figures, such as Edward Biberman's Martin Luther King Jr., and musical instruments and vessels used in funerary ceremonies from Africa and Latin America. 

We also launched a workshop series for the residents at the LA Family Housing's permanent housing facility. LA Family Housing is a non-profit organization that helps people transition out of homelessness and poverty by providing a continuum of housing enriched with supportive services. The partnership will not only allow the arts to be part of a supportive service for residents, but it will also be addressing a shared community issue through a group art project in the coming year.
At our first class with the LA Family Housing, a resident shared that she had been watching a program about art programs offered to the homeless in Downtown Los Angeles, and wondered why they didn't have a similar program. She then turned to me and said "and here you are." Comments like this and from other participants such as "we don't get to interact with people often and this helps us do just that" reassures us that we are making an impact.  
In addition to the workshops and programs, we have provided four roundtrip shuttles to LACMA since August, and will continue to offer the trips in the coming year. For many, visiting LACMA is a new experience. It's always great to meet them and their families in their community on the morning of the trip and provide a glimpse of what to expect and answer any questions. It's even better when we see them at the following workshops to hear about their experience at the museum. 
In the coming year, you will find our teaching artists leading workshops at the North Hollywood Amelia Earhart Regional Library, the Valley Plaza Branch Library, and at our summer night series at the NoHo Plaza. We are also excited to start our workshops on Buddhism and South and Southeast Asian culture and art at the Wat Thai temple in January 2017. 
Vincent Price Art Museum (and surrounding neighborhoods)
The Vincent Price Art Museum (VPAM) is a college museum located at East Los Angeles College in Monterey Park. The junior college serves over 40,000 students from the surrounding communities of Monterey Park, East Los Angeles, Boyle Heights, Montebello, Commerce, and Alhambra. The well-known actor of horror films, Vincent Price, was an avid art collector, and he donated his collection to the college in 1957 to provide the students, and the wider community, with the opportunity to have first-hand experiences with art. 
Our partnership with VPAM will entail exhibitions and programs at the college museum, with our first exhibition on Chinese ceramics opening on January 24, 2017. In order to organize an exhibition that would best connect with local and college communities, we formed a focus group with individuals from Monterey Park, East Los Angeles, and the college. Many members of the focus group represented various community and social organizations, including the Maravilla Community and Senior Services Center that serves seniors; Bienvenidos and Bienestar, two organizations that work with at-risk youth in the foster care system and/or the LGTBQ community; and the Nueva Maravilla Housing Projects, which is located within walking distance from the college. The group shared their existing knowledge about the subject and their ideas on what would best engage the groups they represented.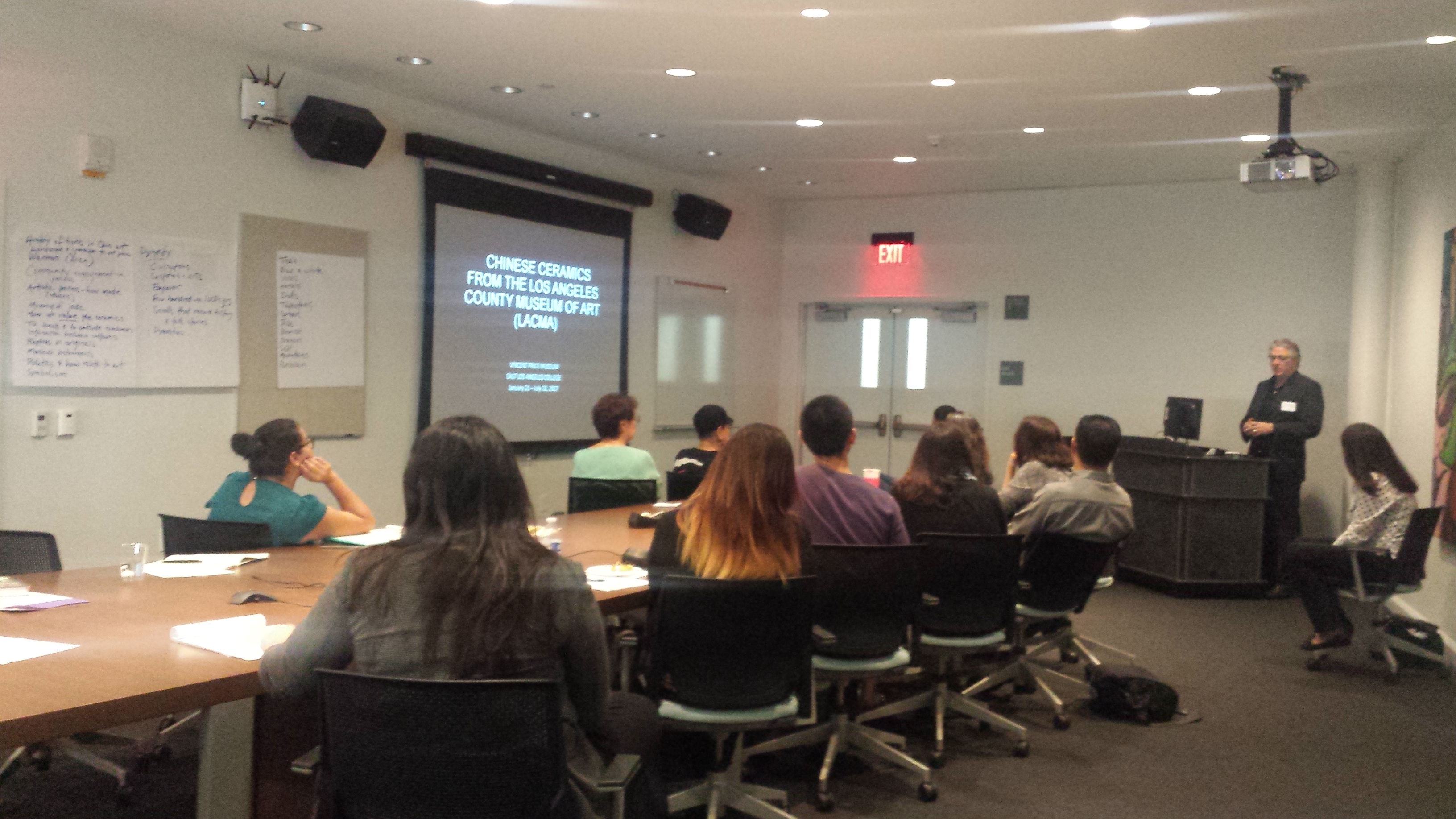 We will continue working with the focus group, in addition to the wider community, and expand our programs to the Nueva Maravilla Housing Projects community center between exhibitions. The neighborhoods west and south of the college are predominantly Latino, and East L.A. continues to be a center for the Mexican community, with an increasing population from Central America.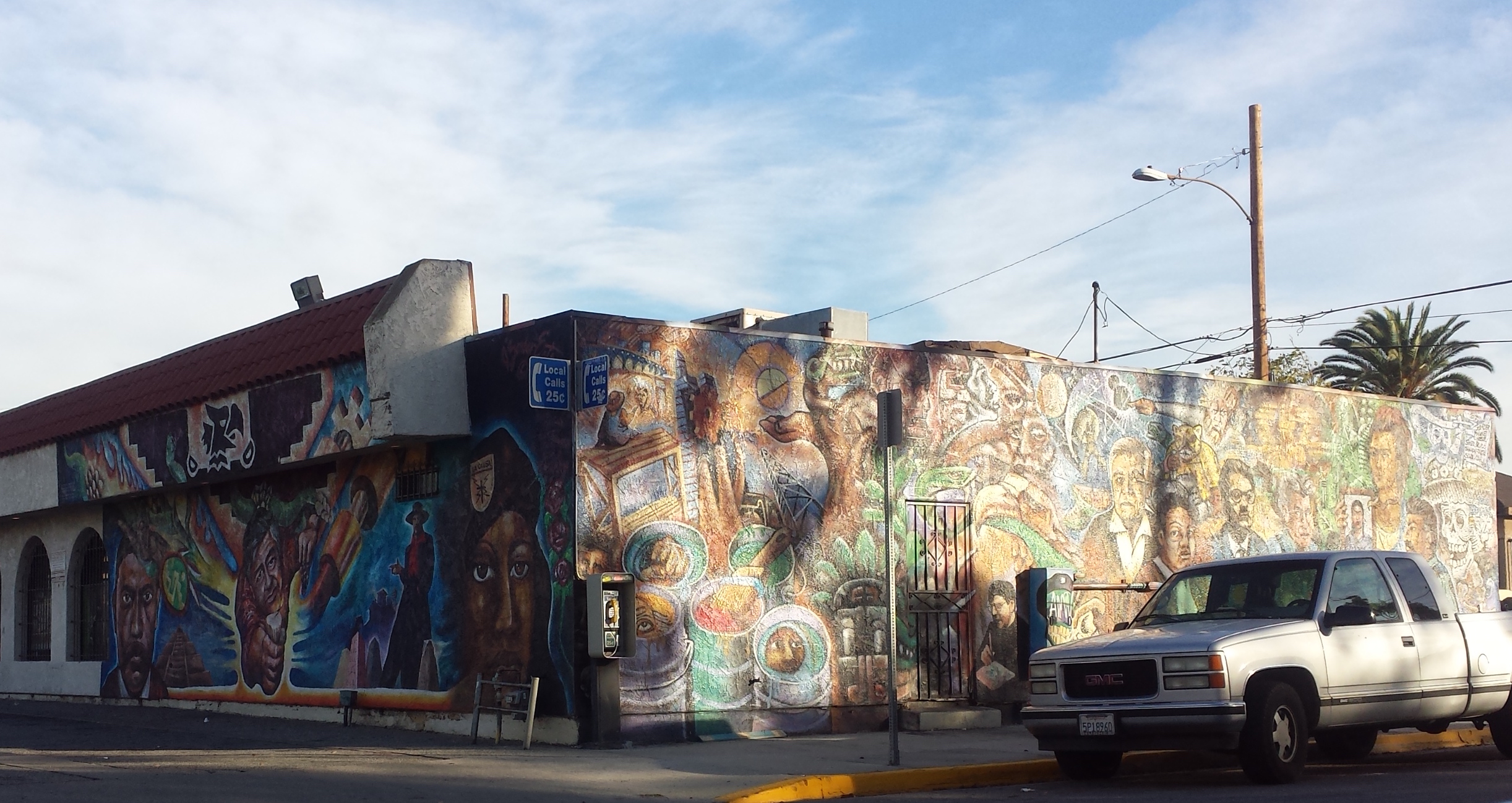 The storefronts are filled with Mexican delicacies and bakeries, elaborate dress shops for the Quinceanera celebrations, and surrounded by taco trucks and stands. The many murals throughout East Los Angeles and Boyle Heights reflect the community's culture, beliefs, and icons (both secular and religious).
Montebello is populated by many Mexican-American families who moved east from East Los Angeles and Boyle Heights. On weekends you will see parks filled with low-rider crews gathering to show off their latest additions. It is also home to an Armenian community from a generation that immigrated Russia after WWII.  
Monterey Park is celebrating its 100th anniversary this year. Like other areas in Los Angeles, Monterey Park has also seen demographic changes and has become a center for Chinese and Vietnamese communities. Similar to East Los Angeles, the storefront signs are predominantly in the locals' native languages, as are the dishes served in restaurants. 
Not only will you find us at the Vincent Price Art Museum, but we will also host art workshops at the East Los Angeles County Library, the Monterey Park Bruggemeyer Library, and a venue, yet to be determined, in Montebello. 
Partnering with VPAM is an opportunity for LACMA to share its collection with these diverse neighborhoods east of downtown, and for the college faculty to weave the exhibition into their curriculum. Together with VPAM, we will encourage engagement through monthly Saturday workshops for families with tours in English, Spanish, and Mandarin; free ceramic workshops using the college's kilns; programs in partnership with different student clubs; a lecture on Chinese ceramics given by LACMA's Stephen Little, Florence & Harry Sloan Curator of Chinese Art; a discussion on the influence of Chinese art on the Mexican blue and white Talavera (ceramics) and film screenings. It is our hope that the community will not only familiarize themselves with LACMA and its collection, but also embrace and frequent a wonderful art museum in their neighborhood.
Compton
Compton is known as the "Hub City" due to its geographic centrality in Los Angeles County. Unfortunately, more people know Compton through the many gang-related films such as the recent Straight Outta Compton.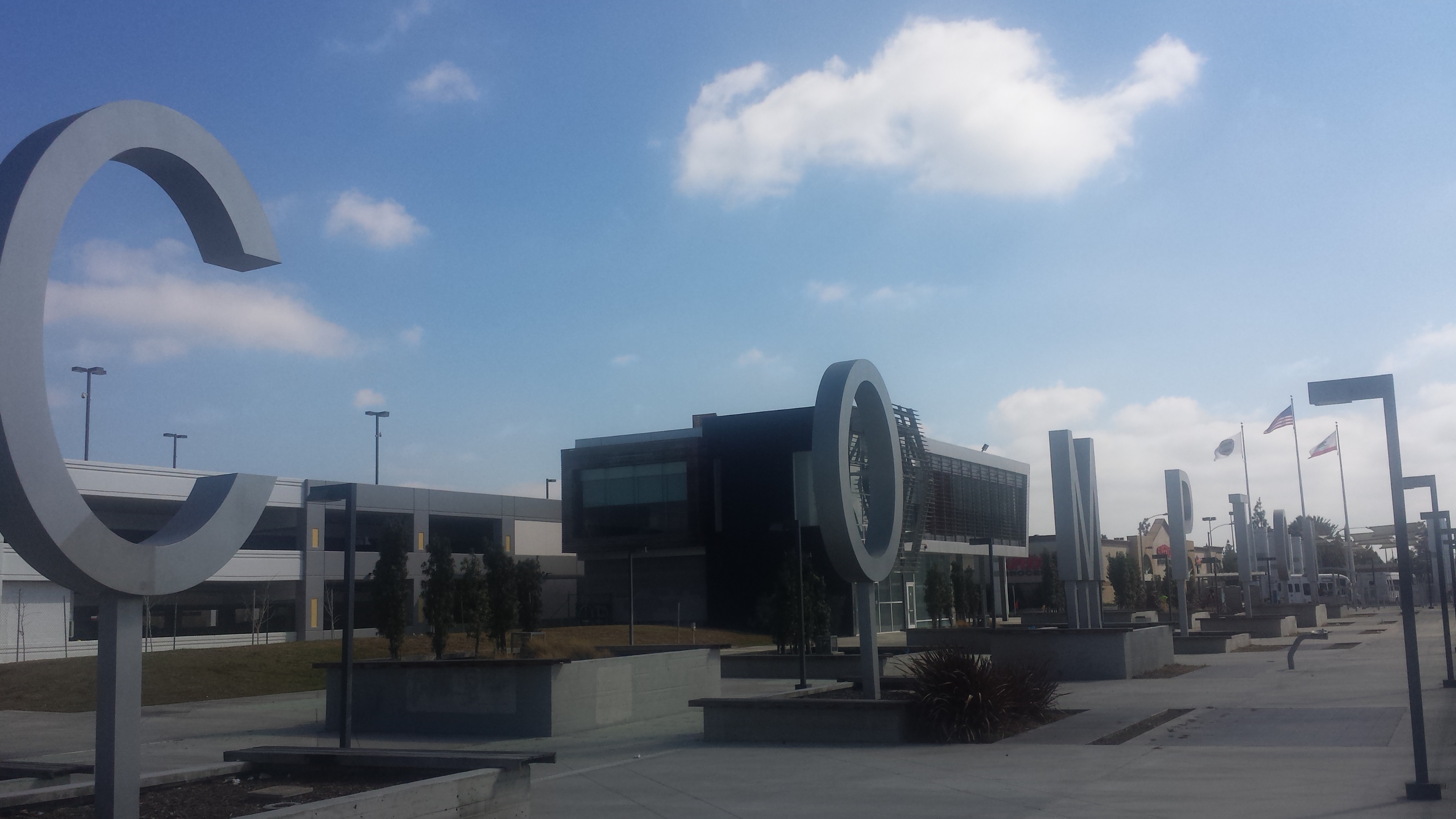 Since its initial incorporation in 1888, Compton's demographics have shifted significantly, with many African American families settling in Compton after World War II. There are over 97,000 residents living in Compton and, similar to North Hollywood, now, 56% of the population is Latino.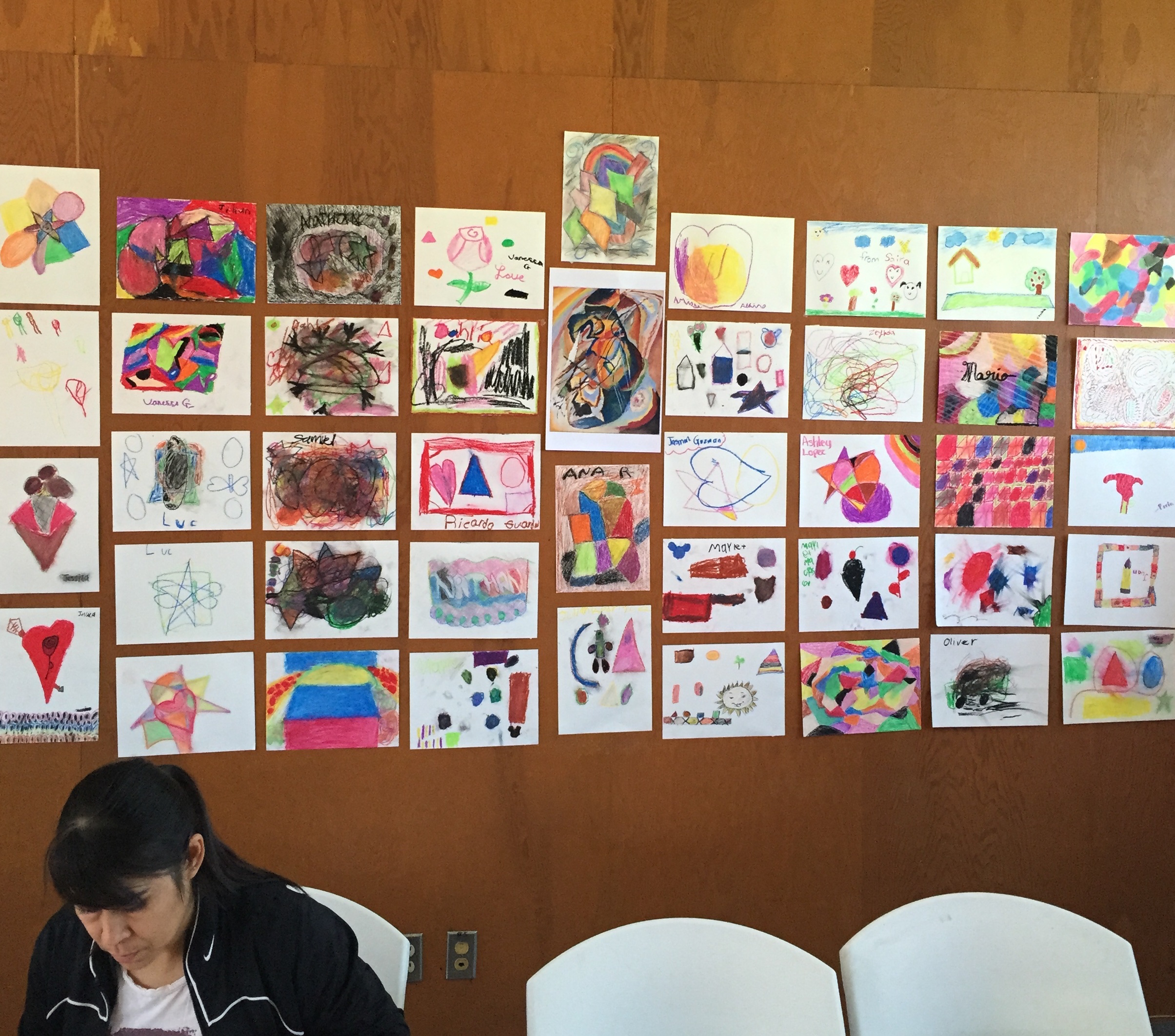 LACMA has already established partnerships with several elementary and middle schools, the Compton Library, and at Lueders Park Community Center through Art Programs with the Community: LACMA On-Site. On February 18, 2017, we will be celebrating the program's one-year anniversary at Lueders with music, art, and performances by the local community. We will use this opportunity to announce our partnership with the Dollarhide Community Center, where we will offer programs and workshops for adults in the community, and work with the apartment complex for seniors adjacent to the center. In addition, earlier this year, we recognized the opportunity to extend our partnership with Community and Senior Services (CSS) in East Los Angeles by working with them at their East Rancho Dominguez Community Center in Compton. 
Each community is unique, which will inform our approach as we develop programs tailored to each locale. I have only begun to familiarize myself with Compton, but I am looking forward to tackling the traffic in the year ahead to discover new sites, meet new people, and listen to their stories. Most of all, I am excited to co-create art experiences with the community. Visit LACMA's On-Site page to find us in these neighborhoods.
This project is supported by a grant from The James Irvine Foundation.