Families like to move together—they dance and wiggle. Open space invites movement and dance. There's a lot of empty space in artist Toba Khedoori's mural-sized paper paintings, which encourages you to imagine yourself in the work. For the last two Sundays (and today!), Andell Family Sundays has transformed the first gallery in the exhibition into a dance and performance floor. Artist Doran George has led families in movement exercises, starting with simple movements around their names, then imagining themselves in the artworks and making tableaux.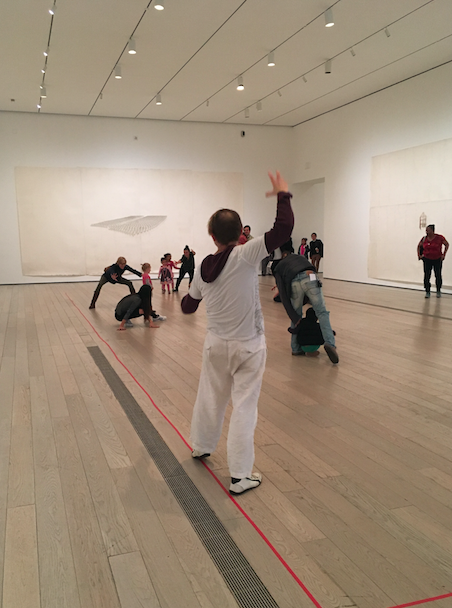 First a dance space is mapped out with red tape in the middle of the gallery. All movement happens within this red box, which helps keep everyone a safe distance away from the fragile works of art. Sometimes only the parents participate at first, with the kids as spectators until they can't resist anymore. Other times, families work together to choreograph something beautiful. In the end, the gallery is transformed.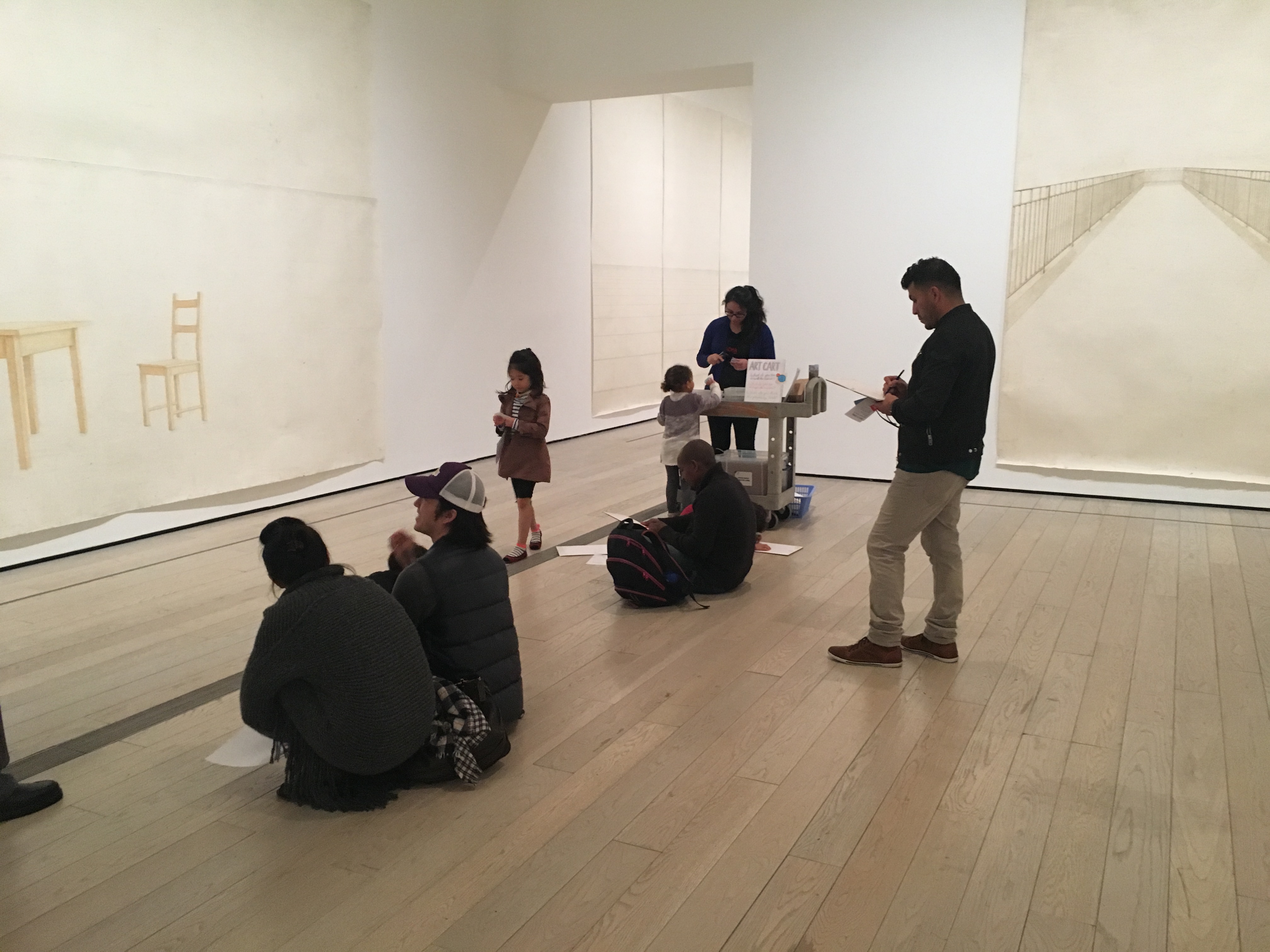 People engage with works in many different ways, depending on their learning style and mood. So, for those who like to sit quietly, you can check out a sketch pad from the art cart and draw, inspired by the art that surrounds you.
Today is the last day of this art-inspired dance workshop; bring the whole family! The day also includes art-making workshops under tents outside and bilingual tours. Next month, we'll be looking at Picasso and Rivera in our Artist Bromance Andell Family Sundays.