Artist Bartolomé Esteban Murillo was one of the most celebrated and highly paid artists of 17th-century Spain. Famous for his sentimental paintings of children and ethereal representations of the Immaculate Conception, the artist emerged as the Seville School's principal painter. 335 years ago, Murillo died from complications relating to a serious accident. While painting a canvas for the high altar of the church of the Capuchin convent in Cádiz, Spain, the artist allegedly fell from the scaffolding and died shortly thereafter. Today, the anniversary of his death, is an opportune moment to revisit the painting that cost the artist his life—The Mystic Marriage of Saint Catherine.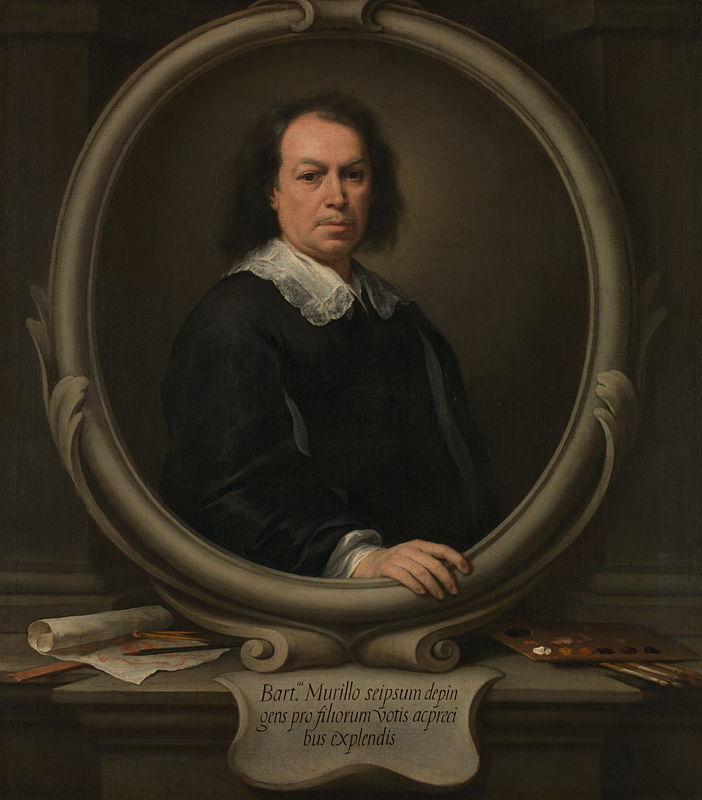 On view in LACMA's European galleries is Murillo's study for this painting. Not only is the tender scene characteristic of the style that came to typify the artist's work, but it is also an important vestige of his creative process. This small-scale canvas depicts Saint Catherine of Alexandria's vision of her mystical marriage to Jesus; cradled by the Virgin Mary, the infant presents the martyr Saint with a ring as a symbol of their spiritual union. While the pyramidal composition is in focus, the surrounding angels and putti melt into Murillo's loosely applied brushstrokes. The painting is clearly a work in progress.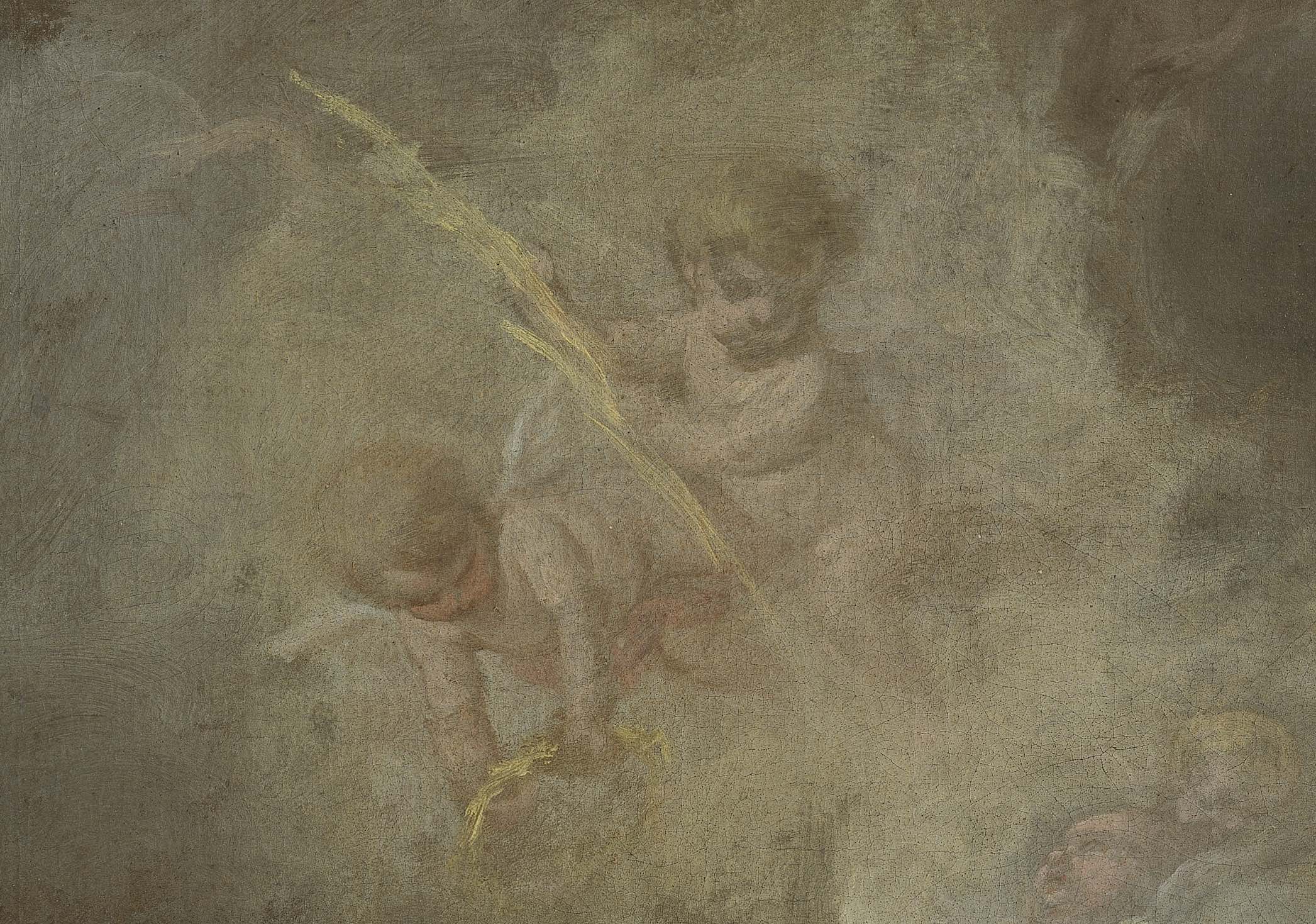 As was his standard practice, Murillo teased out his vision for the Cádiz altarpiece in various studies. This modello and a wealth of drawings have been associated with his preparations for The Mystic Marriage of Saint Catherine. Significantly, Murillo was a champion of drawing and is recognized as a prolific draftsman. Given the vast number of extant works on paper attributed to the artist, it comes as no surprise that he cofounded Seville's drawing academy. Established in 1660, the academy was a locale in which the city's artists drew from models and discussed the art of drawing. Its members promoted art making as an academic activity requiring study, practice, and refinement.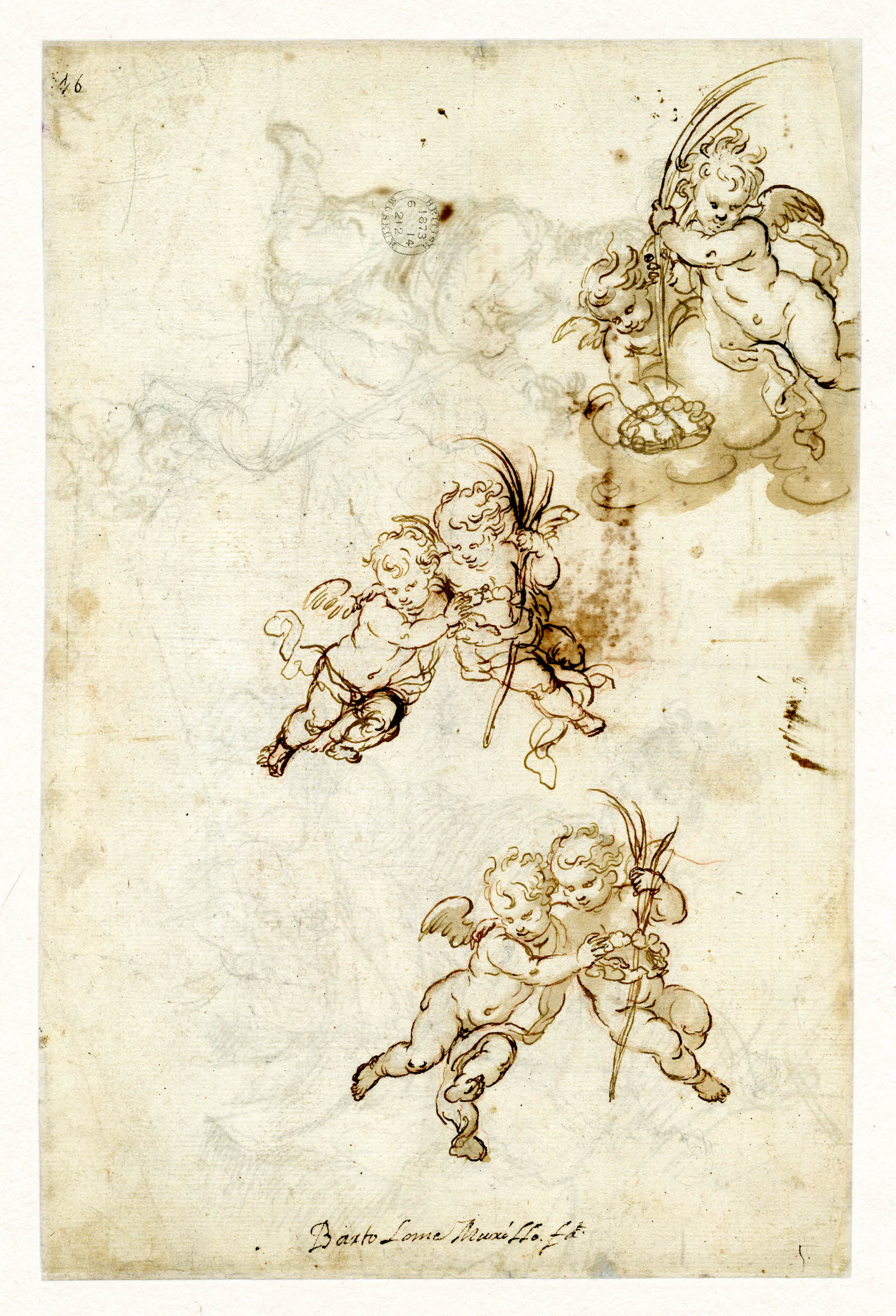 Murillo's predilection to work through his paintings in studies and drawings was important to the ultimate completion of The Mystic Marriage of Saint Catherine. Following his death, the artist's assistant, Francisco Meneses Osorio (c. 1640–1721), employed Murillo's sketches to finish the project. The large canvas, now at the Museo de Cádiz, was the centerpiece of the convent's altarpiece. While the final painting does not stray far from Murillo's painted study, the work loses an element of softness that came to define Murillo's oeuvre. LACMA visitors, however, have the opportunity to see the artist's final painting as he intended and to pay homage to one of Spain's greatest painters.
On view in the Ahmanson Building, Level 3.