Museum collections tell us all kinds of things. They are studies of relationships: between people and objects, artists and dealers, patrons and curious visitors. They are testaments to cultural patrimony, as well as inspirations for future creative work. And last, they are intimate glimpses into a museum's history, perennially molded by changing tastes and fashions, or opportunities taken and missed. In this way, all museums are history museums of some kind.
History's fingerprints are all over Chinese Ceramics from the Los Angeles County Museum of Art, on view right now at the Vincent Price Art Museum (VPAM), in East Los Angeles College in Monterey Park. The breadth of works on display—Neolithic pottery, Song dynasty tea bowls, porcelain wares manufactured for Western consumers—are among the first works LACMA ever acquired. In fact, 18 out of the 49 objects in the exhibition entered the collection before LACMA was even LACMA, but when it was still housed in a 1913 Beaux-Arts building in Exposition Park as part of the Los Angeles County Museum of History, Science, and Art (the Natural History Museum remains in that building today).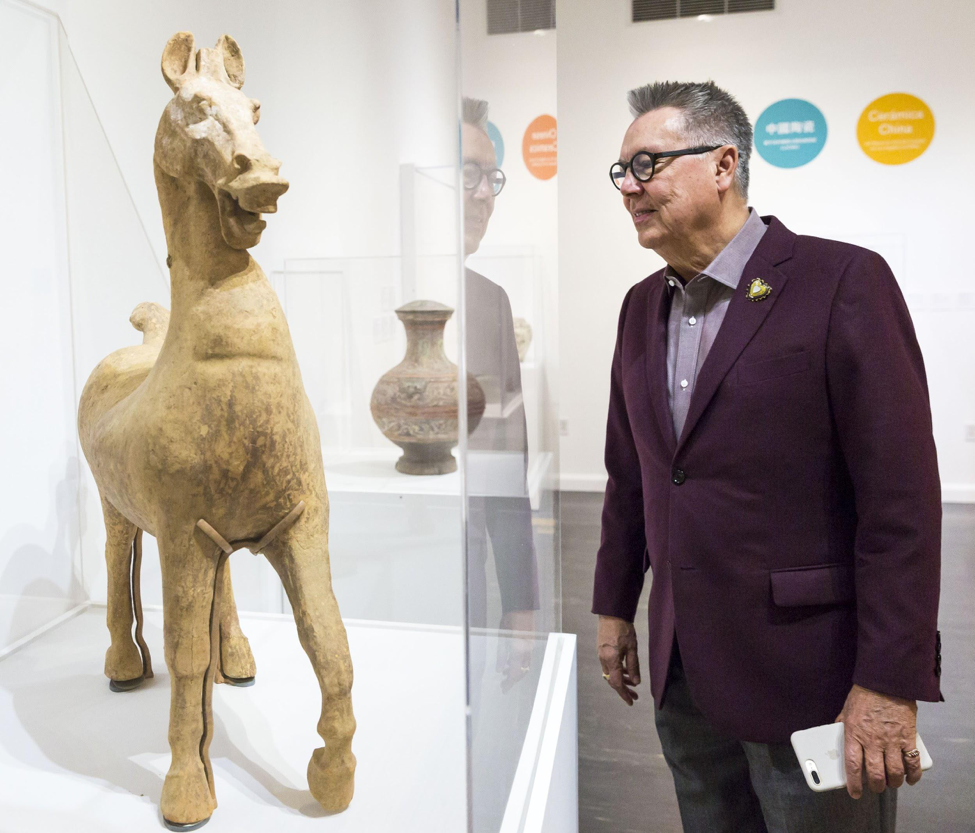 The West's enchantment with Chinese ceramics is centuries old. During the 16th century, before significant trade with Europe, Chinese potters were known for the ingenuity of their technology and remarkable scale of their operations. This only intensified in the 18th century, as Europeans became swept up in the craze for what was known as chinoiserie, where East Asian themes and motifs became incorporated in European design, clothing, painting, literature, and decorative arts. Even by the turn of the 20th century, when a new generation of wealthy American businessmen like John D. Rockefeller and J.P. Morgan began to build their own art collections, Chinese ceramics remained enduring status symbols. "According to [the famous 20th-century art dealers] Henry and Joseph Duveen, there were two types of artwork that every gentleman ought to have in his collection," remarked Stephen Little, LACMA's Florence and Harry Sloan Curator of Chinese Art and head of the Chinese and Korean Art departments, who curated Chinese Ceramics. "The first was European Old Master paintings. The second was Chinese ceramics."
The 1876 Centennial Exhibition in Philadelphia, the first World's Fair in the United States, presented the largest exhibition of Chinese goods ever seen in the United States to over 10 million visitors. That, coupled with the decline of the Qing dynasty throughout the last decades of the 19th century, amounted to a turning point in the history of collecting Chinese art. Thousands of precious paintings, ceramics, textiles, and lacquerware flooded into the United States via curators and private collectors, eventually finding their way into museums. The Metropolitan Museum of Art and the Museum of Fine Arts, Boston substantially enlarged their collections during this time.
Small wonder that a fledgling museum in Los Angeles, eager for a place on the nation's cultural stage, should jump on the bandwagon. It wasn't long before an opportunity came along. In 1926, a Norwegian collector named General J.W.N. Munthe offered the museum 394 objects—including over 100 ceramics—for what was considered a bargain. Four objects in the current exhibition, such as this elegant pomegranate-shaped vase from the Yongzheng period (1723–35), entered LACMA's collection this way.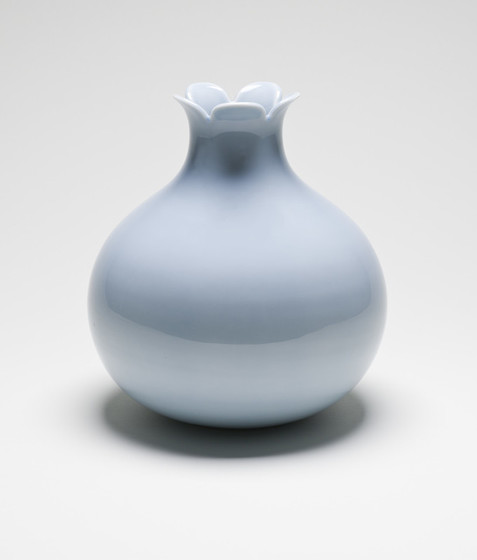 High hopes were pinned on these objects. At last, many believed, the young museum may now have something to rival the great collections of New York and Boston. But General Munthe returned to China and eventually died before all the money had been raised, and the objects languished for years in facilities already strained for space. When Henry Trubner became the museum's first curator of Asian art in 1949, he didn't hide his feelings toward the large and eclectic collection. Most of it was eventually returned to Munthe's hometown in Norway; in fact, only six ceramics from the Munthe collection remain in LACMA's holdings today.
"In retrospect, it was a mistake," Little says. "There was some junk in that collection, as there sometimes is. But there were also many rare and marvelous things."
Nevertheless, Trubner continued to build a collection of Chinese art. In 1952, the museum held a large and ambitious exhibition of Chinese ceramics, displaying almost 400 objects borrowed from dozens of institutions and private collectors across the country. In six weeks, the exhibition attracted over 125,000 visitors. While the exhibition spanned thousands of years of history, ranging from prehistoric vessels to 18th-century Qianlong pieces, Trubner observed a recent change in connoisseurial tastes. "Ch'ing [Qing] porcelains, particularly those of the K'ang Hsi [Kangxi] which were first to be exported, have for long been the rage of European and American collectors, and during the early part of the nineteenth century brought fantastic prices, particularly in this country," he wrote in the exhibition's catalogue. "More recently our taste has shifted in favor of early Chinese ceramics, notably the Sung [Song] wares about which more is now known than was some fifty years ago."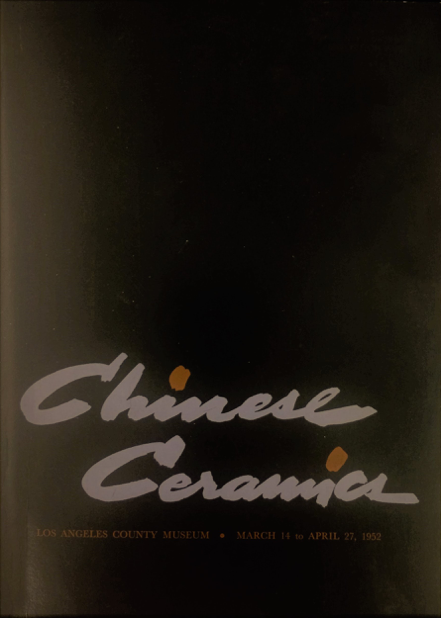 Such thinking, by and large, was shared by George Kuwayama, who became the museum's curator of Asian art in 1959.
"Kuwayama had an especially great eye for three-dimensional objects, things that you could pick up and hold," Little said. Indeed, many superb ceramics and lacquer wares came to LACMA during his tenure. "His own personal tastes were particularly oriented toward the simplicity and restraint of Japanese aesthetics. He therefore naturally gravitated toward the elegant shapes and monochromatic glazes characteristic of the earlier Tang and Song dynasties rather than the more elaborate designs we see during the Ming and Qing dynasties. LACMA has so many of these beautiful older objects in its collection thanks to him."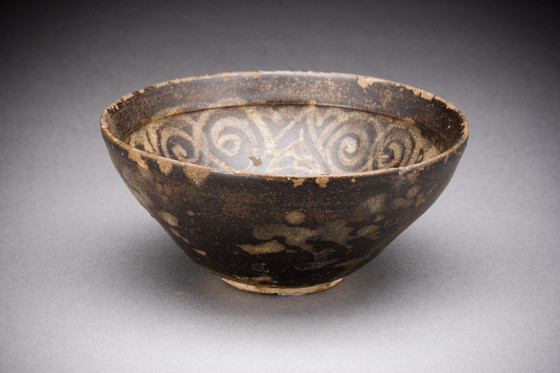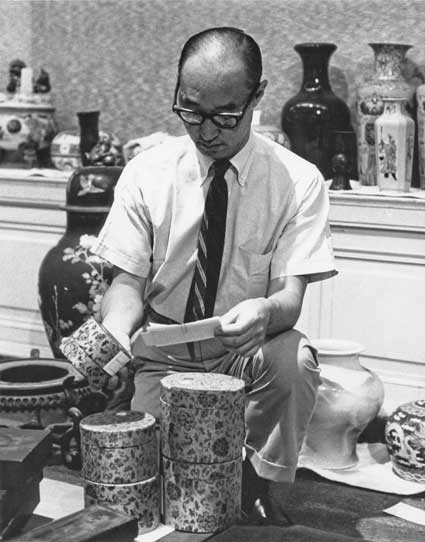 After 37 years, Kuwayama retired in 1997, and Keith Wilson, an expert on Chinese antiquities, took over as curator. Wilson specialized in the Chinese Bronze Age (specifically works from the Shang, Zhou, and Han dynasties). This funerary sculpture of a horse, which is also in the Chinese Ceramics exhibition, entered LACMA's collection during his tenure.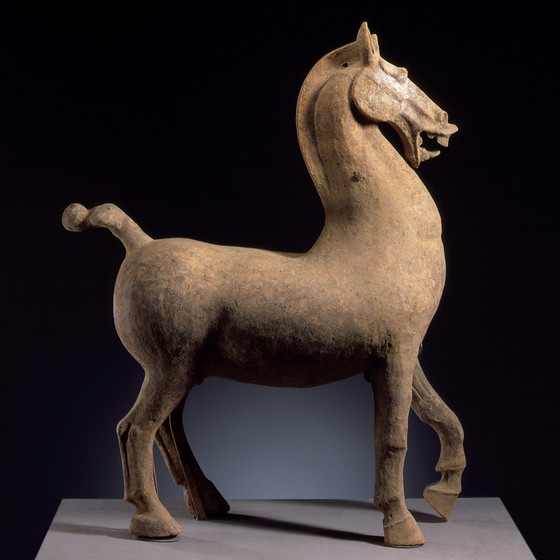 Today, there are approximately 500 Chinese ceramics in LACMA's collection—enough, Little believes, to tell the whole story of the medium's fascinating history. Still, there's really no such thing as a balanced, impartial collection. They are inevitably molded by the various hands that have studied, cared for, and held them, as well as the heavier gravitational forces of the international art market.
Visit the Vincent Price Art Museum to see highlights of LACMA's Chinese ceramics collection in Chinese Ceramics from the Los Angeles County Museum of Art. The Vincent Price Art Museum is at 1301 Avenida Cesar Chavez in Monterey Park, and the exhibition is on view through July 22, 2017.