We are excited to announce our collaboration with Google Arts & Culture on the virtual exhibition Reigning Men: Fashion in Menswear 1715–2015. Reigning Men surveys 300 years in men's fashion and primarily draws from LACMA's permanent collection. Similar to the award-winning exhibition which was on view at LACMA in 2016, the online exhibition is organized in five thematic sections and highlights some of the most iconic looks from the show.  
The online exhibition is part of Google Arts & Culture "We wear culture" project. The project is a collaboration with over 180 renowned cultural institutions from New York, London, Paris, Tokyo, São Paulo, and more. Using state-of-the-art technology, the project allows visitors to explore 3,000 years of the world's fashion: everything from the ancient Silk Road, through the courtly fashions of Versailles, to British punk and the stories behind contemporary clothing and styles. Fashion experts, curators, and designers as well as universities, museums, and NGOs collaborated on the exhibition to show that fashion is a part of our culture, a form of art and a result of true craftsmanship with a multifaceted impact.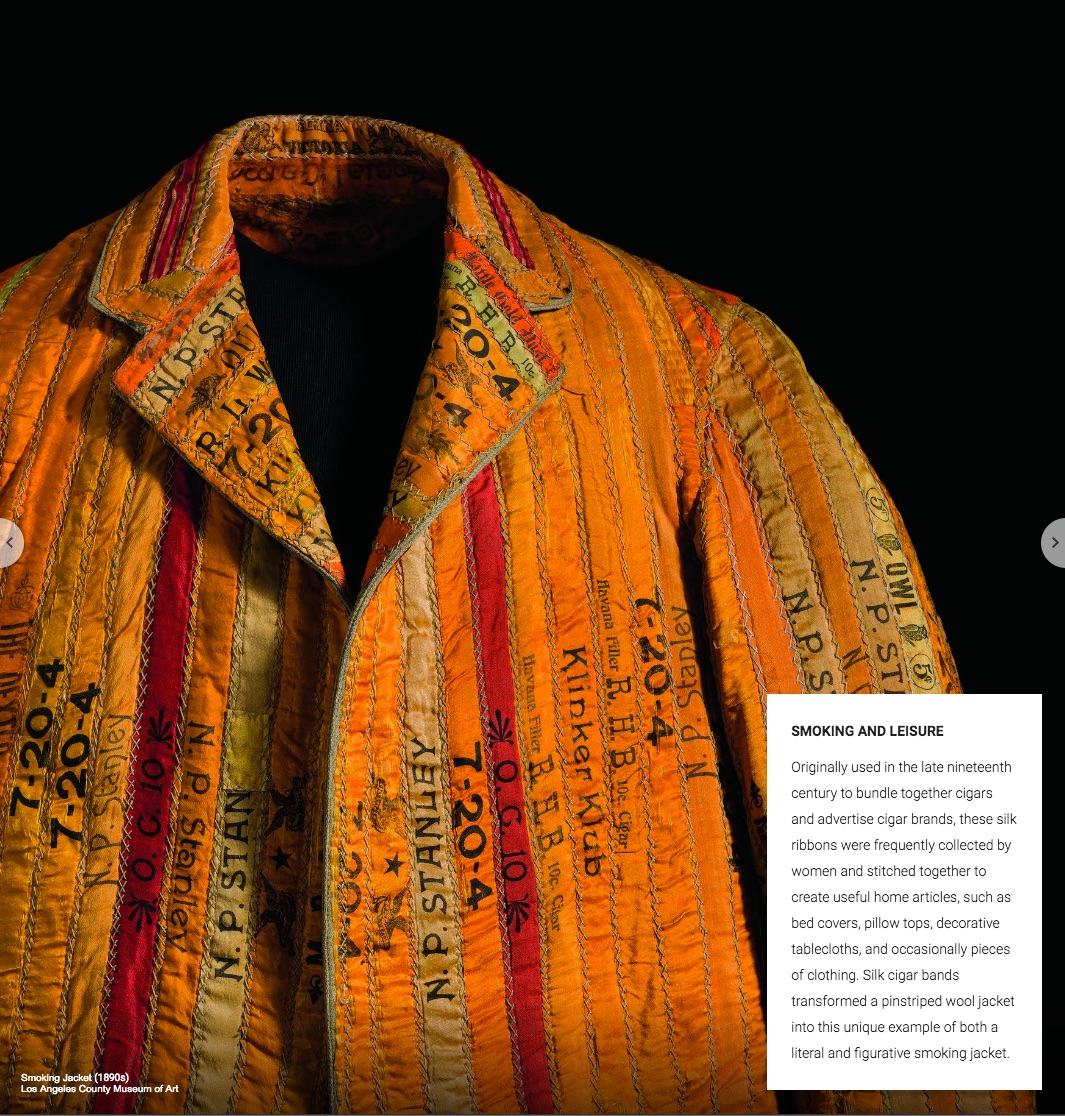 Online visitors to Reigning Men are able to view a selection of ensembles from each of the show's five thematic sections. Also, with the help of Google's indoor Street View, visitors can virtually walk through and explore Reigning Men as it was shown at LACMA. We took advantage of Google's state-of-the-art technology to present Reigning Men through virtual reality 360° panoramas, which can be viewed on a smartphone with Google Cardboard. The virtual reality tour provides viewers with an immersive experience of the show and is narrated by LACMA's Costume and Textiles curators: senior curator and department head Sharon S. Takeda, curator Kaye D. Spilker, and associate curator Clarissa M. Esguerra.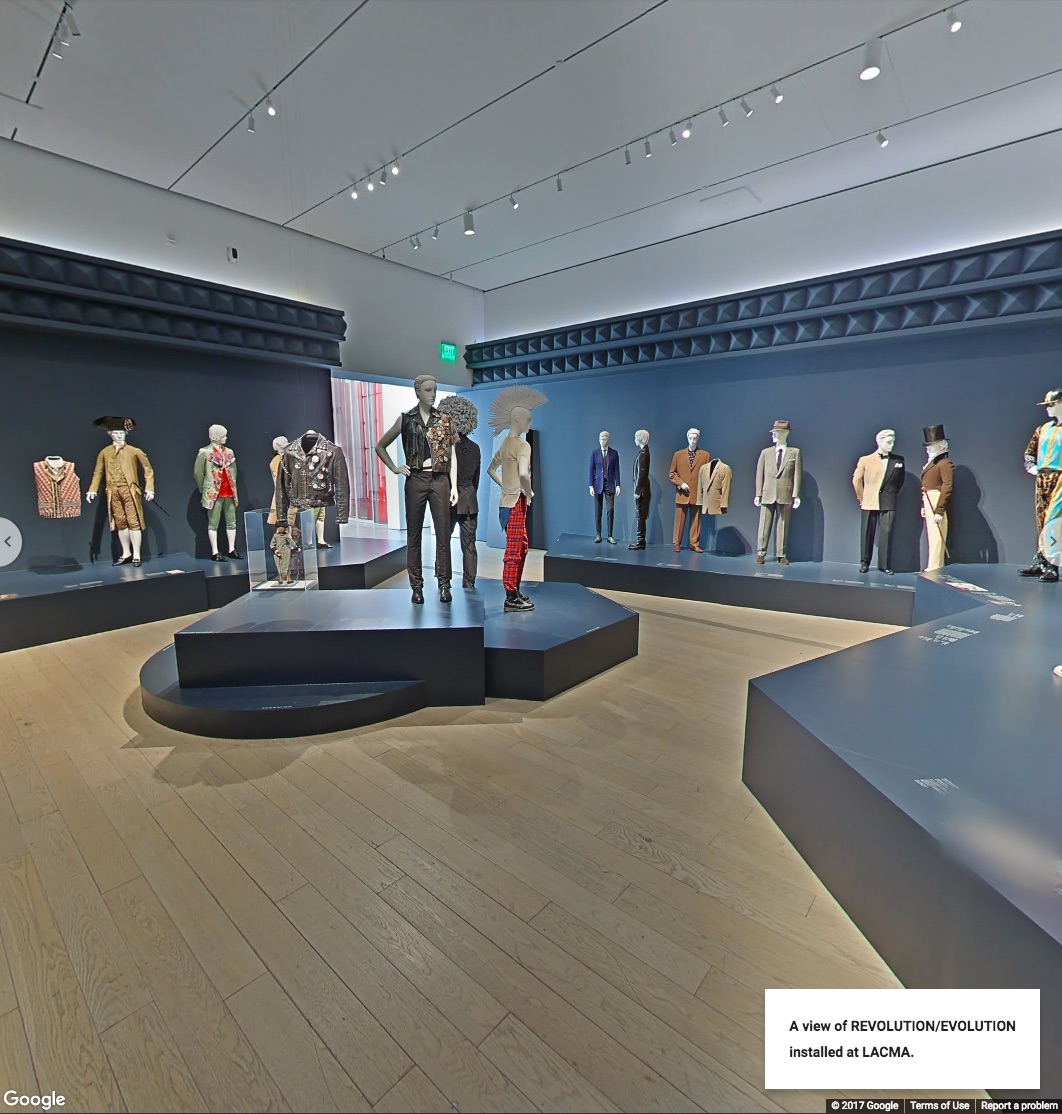 View the online exhibition of Reigning Men, the indoor Street View, and the virtual reality tour through LACMA's profile on the Google Arts & Culture app on iOS and Android.
See more of Google's "We wear culture" exhibitions online or through the Google Arts & Culture app on iOS and Android. 
Reigning Men is currently touring and scheduled to open at the Saint Louis Art Museum on June 25, 2017, and at the Powerhouse Museum in Sydney, Australia, in May 2018.