Is war inevitable? Is war ever justified? Can visual images change the course of war?
Having students think about and discuss such compelling questions is part of LACMA's free online course for teachers, Visions of War. Looking at artworks in a range of mediums, from the ancient world to today, this course explores different ways of looking at and depicting war and its aftermath. The artists are contemporary and ancient, Eastern and Western, veterans and civilians. Videos, discussion questions, and additional resources provided will give high school teachers the tools to talk about contemporary issues and integrate art into their classrooms. While geared for teachers, the content can be thought provoking to anyone interested in how artists throughout history have depicted and responded to war.
Participants will learn about the heroism of heavily armed ancient Greek warriors, hoplites (named for the large shields they carried, called hoplons), on this vase from 520 BCE.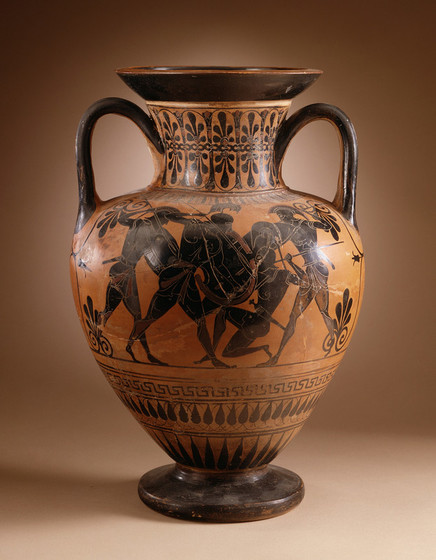 Participants can also learn about the consequences of World War I through the eyes of a veteran, Otto Dix, and through the eyes of those left behind, like Käthe Kollwitz, who lost her son Peter just two months into the war. 
Otto Dix created this etching depicting the brutal aftermath of heavy fighting on a plain near a village in the Belgian province of West Flanders in 1917.
Kollwitz's powerful image, The parents, visually demonstrates the anguish of losing a son. Rather than portraying the atrocities of World War I as shown by Dix, Kollwitz shows their lasting consequences, depicting war as a state of suffering and loss that continues long after the fighting ends.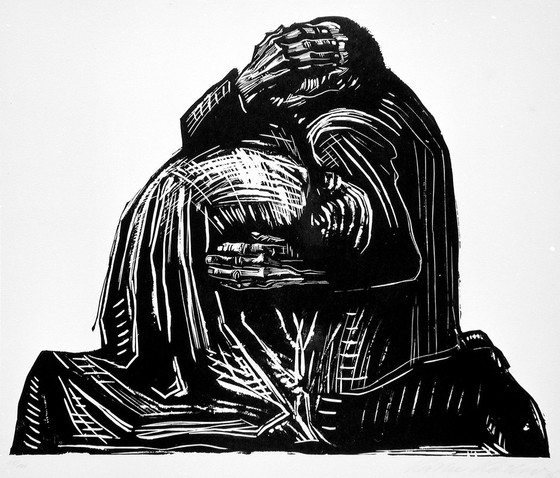 Images can also spark conversation about another consequence of war, the displacement of peoples, the plight of refugees—an unfortunate circumstance that affects millions of peoples today.
In this image, photographer Josef Breitenbach, who was German and Jewish and himself a former refugee from the Nazis, shows a weary-looking refugee from the Korean War (1950 to 1953) carrying a child on his back. The child, vulnerable and exposed, sleeps on her father's back.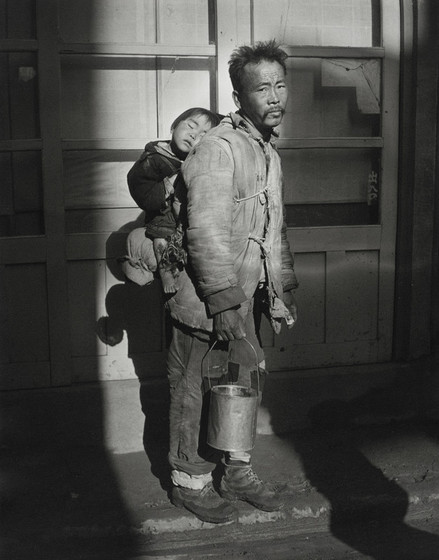 As can be seen from these examples, unfortunately, war crosses cultures and millennia. Whether you are a history teacher who wishes to introduce the power of images to discuss war and its aftermath, or are simply interested in how artists have responded to war, this course provides an opportunity to engage with this difficult, yet ever-present subject matter.