For the last 18 months, visitors to LACMA who have exited the elevators from the museum's Prtizker Parking Garage have been greeted by Sam Durant's Like, man, I'm tired (of waiting), 2002—a work from the artist's "electric signs" series that is installed on the exterior of the museum's Ahmanson Building.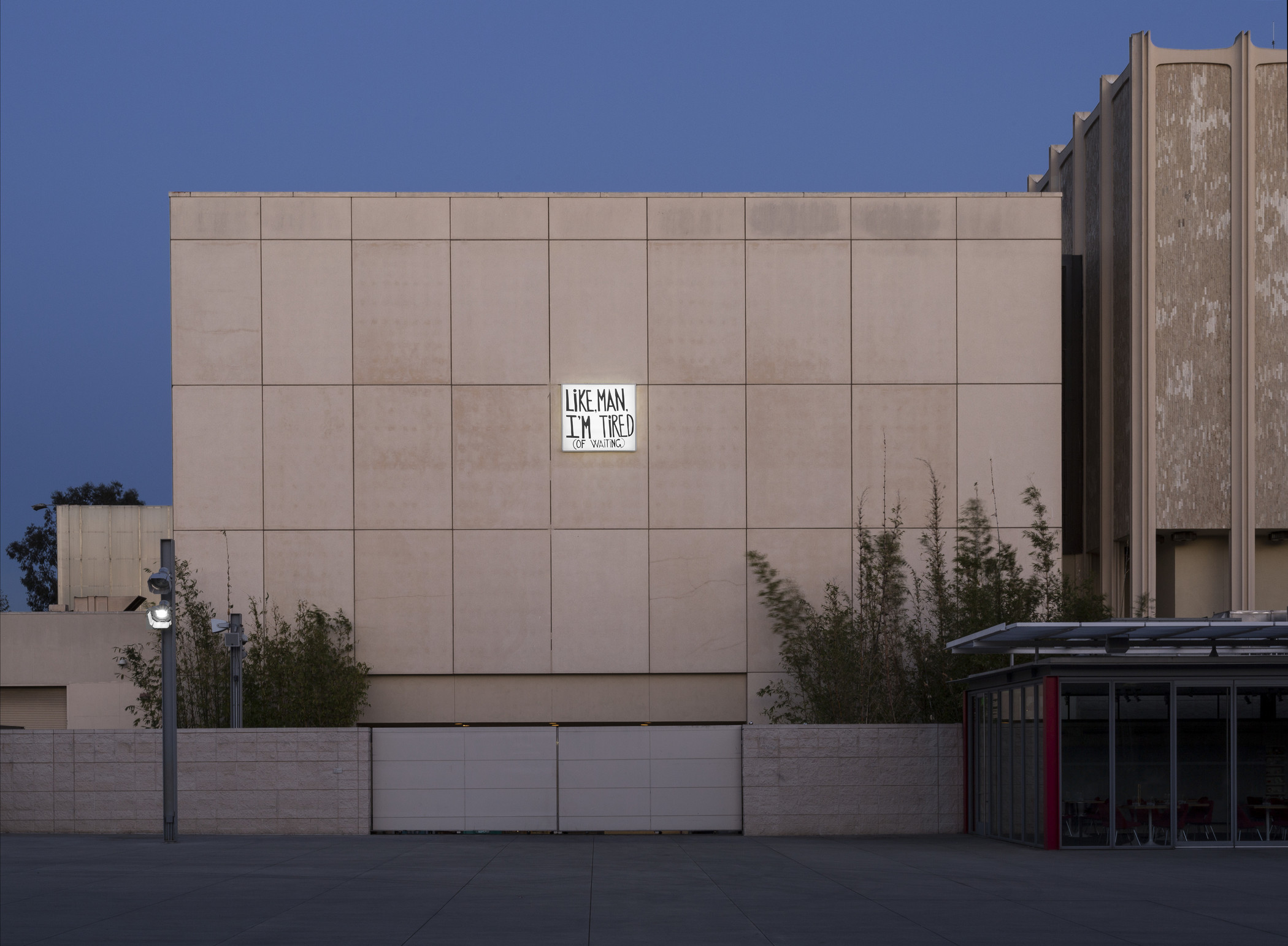 Like many of Durant's works, his electric signs engage with periods and events in American history by appropriating historical images or forms and resituating them in new contexts in order to encourage critical reevaluation. In the case of the light box signs, the works' vinyl text is appropriated from historical photographs of marches and other protest events.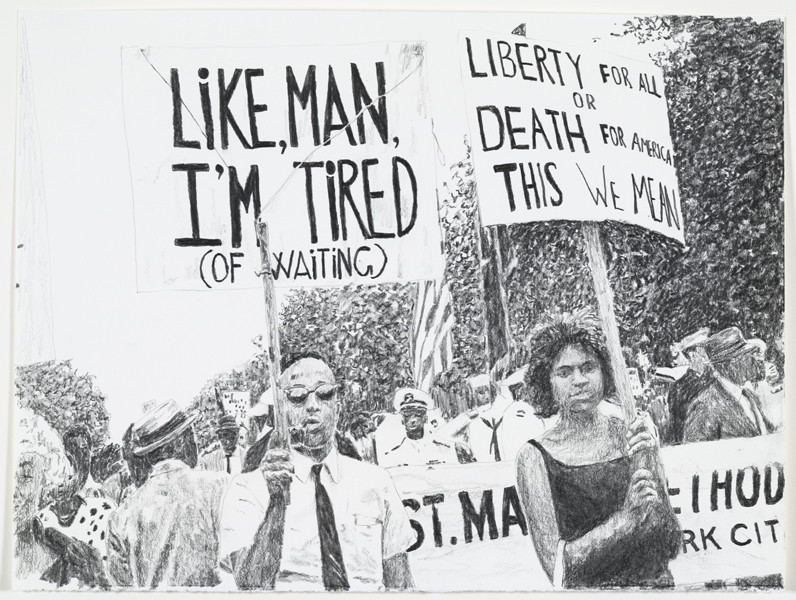 The text for Like, man, I'm tired of waiting comes from a photo documenting the historic August 28, 1963 March on Washington for Jobs and Freedom, where Martin Luther King, Jr. delivered his famous "I Have a Dream" speech. More than five decades later, the sign's message continues to resonate—now more than ever, given the continuing issues of inequality challenging us today. The timeliness of Durant's sign is not lost on LACMA visitors. "For so many reasons today" wrote one commentator recently on Instagram.
In June of this year, Durant's Scaffold, 2012, was dismantled from its site in the sculpture garden of the Walker Art Center following protests by the Dakota Sioux community, who objected to the artist's citation of the gallows used to execute 38 Dakota men in 1862. Durant addresses the work's removal in a frank interview with Los Angeles Times reporter Carolina A. Miranda, in which he describes the role of a meeting and dialogue with Dakota elders in determining the fate of the sculpture.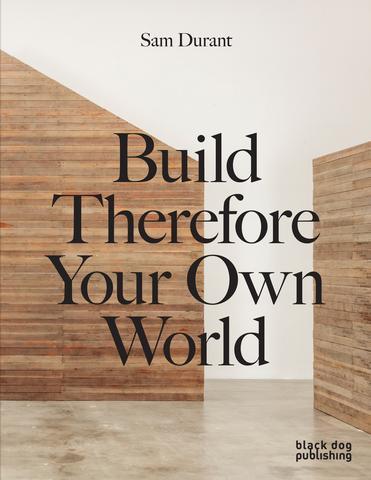 The role of art in addressing social conflict will be the subject of a conversation between Durant and Timothy Phillips, CEO and Co-Chair of Beyond Conflict on Sunday, July 16, from 4 to 6 pm at Art Catalogues in LACMA's Ahmanson Building. The two will discuss these subjects in the context of Durant's book The Meeting House / Build Therefore Your Own World, featuring essays by Phillips and curator Pedro Alonzo, and new poems by writers Tisa Bryant, Robin Coste Lewis, Danielle Legros Georges, and Kevin Young. Please come and join in the dialogue.