Before the Boone Children's Gallery opened its doors in the Hammer Building in 2009, we started a conversation with a trio of artists  (Andy Doherty, Kirsten Burton, and Pamela Starks) to paint a mural in the Boone Children's Gallery. They fell in love with a dragon living among the clouds on a ceramic jar on view just a few steps away in the Korean art galleries. And, ever since then, this 20-foot long gentle giant has watched over visitors and inspired them to paint.
A few years ago we decided it was time that the dragon got a name. Educators working in the Boone Children's Gallery came up with the name "Sid," and on that very day, Sid became a NexGen member!
Fun dragon fact: Did you know it takes nine animals to make a dragon? Here is the checklist: horns of a deer, head of a camel, ears of a cow, neck of a snake, belly of a clam, scales of a fish, claws of an eagle, paws of a tiger, and the eyes of a rabbit. The artists painted Sid's big blue eyes last, bringing him to life in his home in the Boone.
Every day, kids and adults have shared with us their tributes to Sid—in the form of dragon paintings!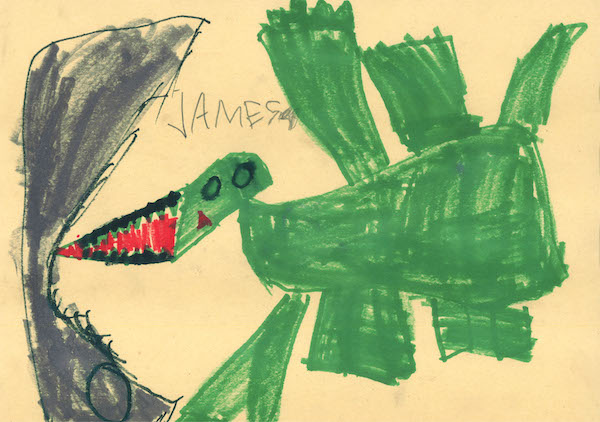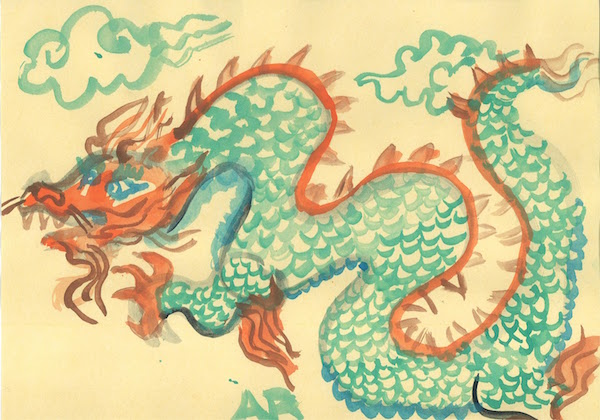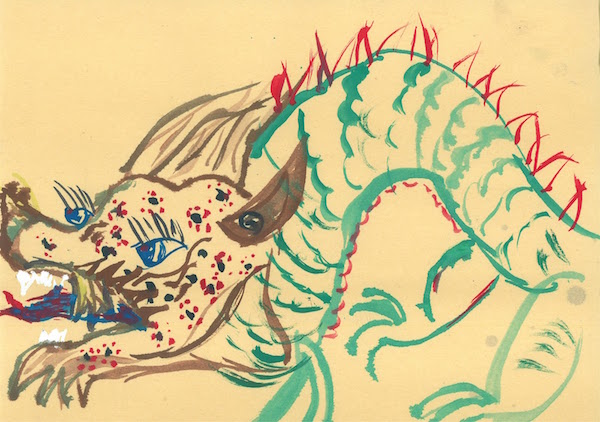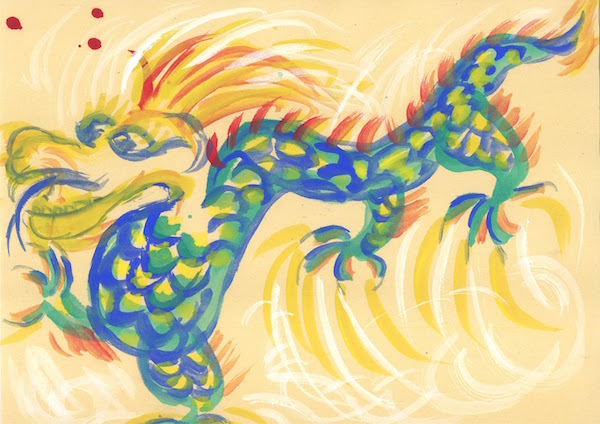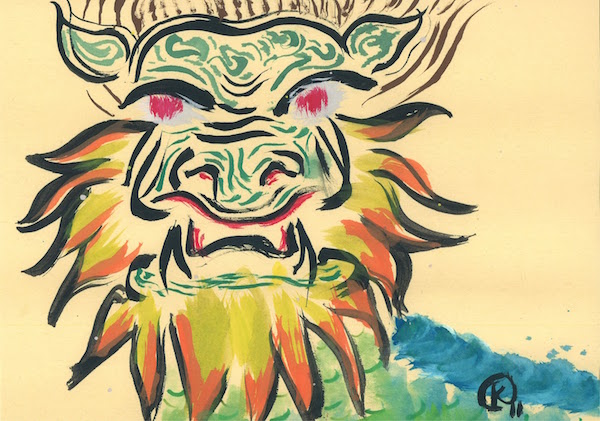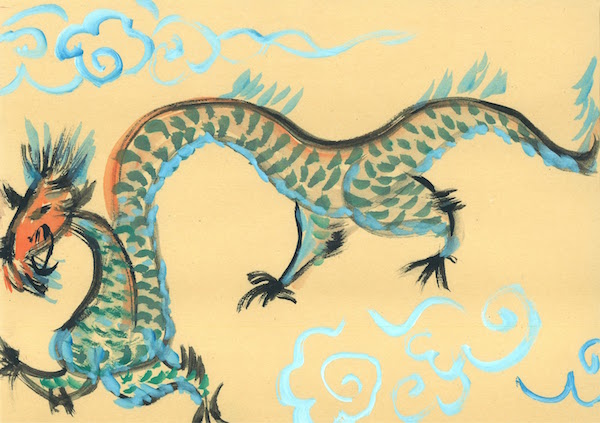 But now, after eight years, it is time to thank Sid for all the years of friendship and say goodbye. Next month a new inspiring artwork installation will go up, created collaboratively by families and led by artist Zheng Chongbin.
Sadly, the first step to creating the new installation is preparing the wall and painting over Sid! The last day to see Sid will be tomorrow, Tuesday, August 15.
Come say your goodbyes, take a selfie, or share a dragon memory with staff! If you can't bear to say goodbye to Sid, stop by the Korean and Chinese galleries to find a few loose dragons that are hidden in furniture, cauldrons, cups, and jars!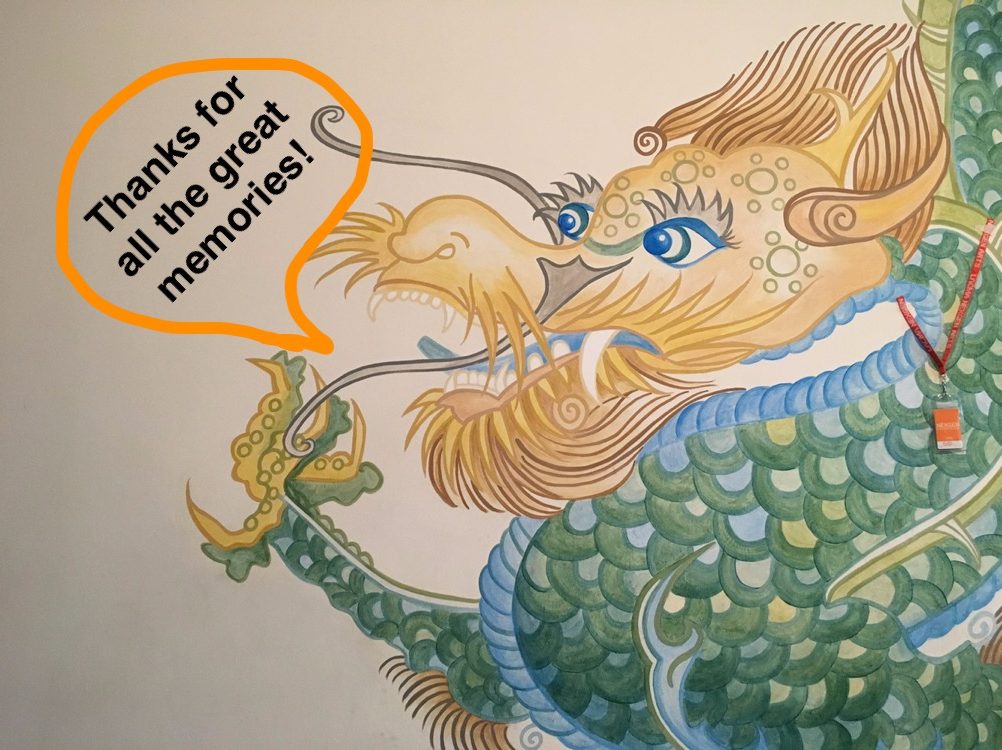 The Boone Children's Gallery will close at 3:45 pm on Saturday, August 19; Sunday, August 20, and Sunday, September 10 for family workshops with Zheng Chongbin; and will be closed all day on Monday, September 11, for installation.