Iconic works in LACMA's collection, from David Hockney's Mulholland Drive: The Road to the Studio to Mary Cassatt's Mother About to Wash Her Sleepy Child  to Henry Ossawa Tanner's Daniel in the Lions' Den, have graced the American art galleries for years. They have been on view alongside treasures from the museum's decorative arts holdings, such as Arts and Crafts movement masterpieces by architects Greene and Greene and Frank Lloyd Wright, as well as a wide array from LACMA's burgeoning California design collections. For many years these galleries have demonstrated how well works from many departments can be integrated, with colonial paintings complementing chairs and tea services from the same era.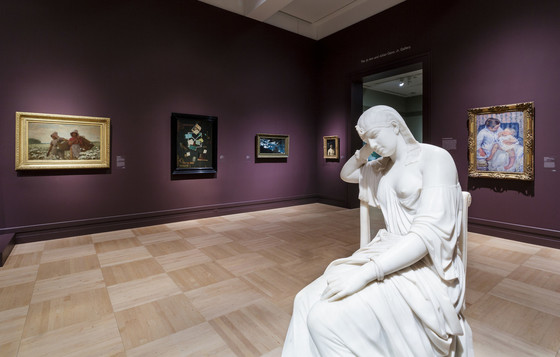 Beginning October 30, these galleries will close for collection inventory and packing as we prepare for the construction of our proposed new permanent collection building, slated to open in 2023. This building, designed by Peter Zumthor, is expected to replace the Ahmanson Building, the Art of the Americas Building, the Hammer Building, and the Leo S. Bing Center. LACMA will remain open during the construction period, with the west campus (BCAM and Resnick Pavilion) and the Pavilion for Japanese Art hosting exhibitions featuring art from all time periods and many cultures; education programs for children, families, students, and adults; music and film programs; and more.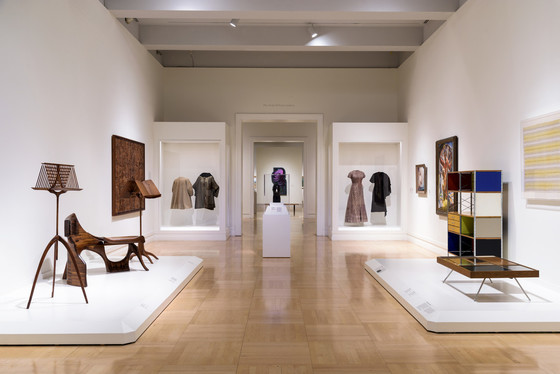 The dedicated galleries in the Art of the Americas Building will be closing, but we will continue to feature American art and decorative arts and design throughout the museum. Don't miss the exhibition Ed Fella: Free Work in Due Time, on view in these galleries through October 30. Many design objects are also currently on view in Found in Translation: Design in California and Mexico, 1915–1985 in the Resnick Pavilion (through April 1, 2018). Some of the modern American paintings will be on display in late spring in the new installation of the museum's Modern art collection. We are also planning a special exhibition on our Ben Shahn painting Apotheosis in the summer of 2018.
We'll have more in the coming months about these exhibitions and related programs, so be sure to check back frequently. Feel free to email us at publicinfo@lacma.org with any questions.