When imagining school children at the museum, the first image that usually comes to mind is one of kids in uniforms streaming out of a yellow school bus shepherded by teachers and chaperones. Another kind of learning community that doesn't fit this image, but for whom the museum is also a valuable educational resource, is the homeschool community.
If you are a homeschool parent or educator, here are some tips for organizing a group visit or accessing teaching resources.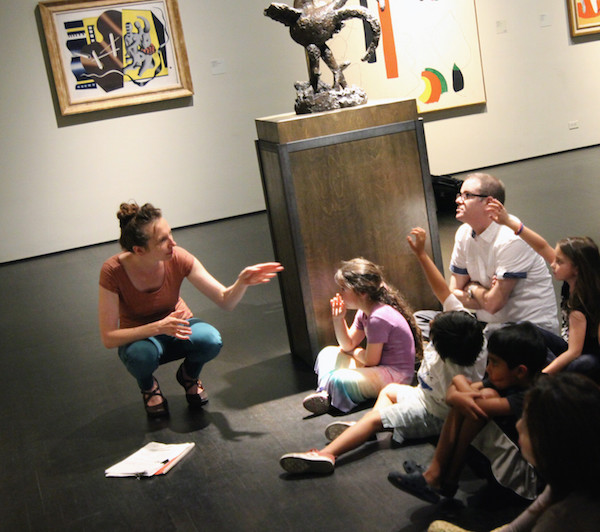 Docent-led school tours
Homeschool groups are encouraged to take advantage of LACMA's docent-led schools tours! Reservations for our school tours can be made online. Tip: If you can't make a reservation but it looks like space is available, email us at schooltours@lacma.org. 
Because we offer conversation-based school tours, we ask that homeschool groups plan to bring at least 10 students for their visit. Tip: Many homeschool groups who come for docent-led tours collaborate with other families using resources like Facebook, Meetup.com, or a listserv.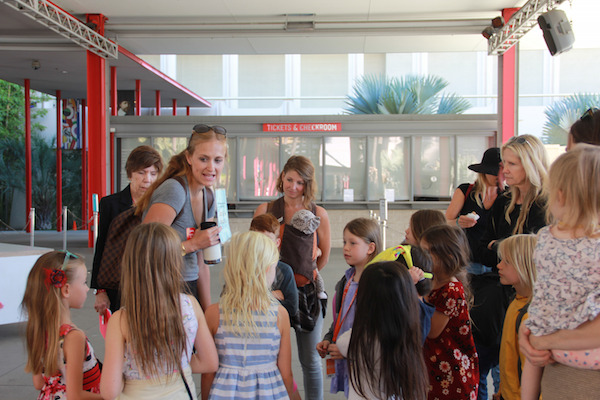 During our docent-led school tours, we will do our best to accommodate your diverse group, but we also want to make sure that everyone has the best possible experience. Toddlers might be too young for these tours, so we encourage you to make arrangements to have some parents explore on their own with toddlers while other parents accompany the students on the tour. Tip: Parents and toddlers are welcome to visit the Boone Children's Gallery and paint while older siblings and friends take the tour!
Speaking of parents, during our school tours, we try to have no more than two adults per tour group. We will do our best to allow other adults to join your group, but please understand that we need to keep the safety of the art in mind, and we want the docent to be able to focus on the students! Tip: Work with your group before the visit to decide who will take the tour and who will join up with the group later. This makes things easier when you arrive.
When visiting with a homeschool group, it is helpful for the person in charge or the person who made the reservation to have contact information for everyone who is joining the tour. This way, if someone is running behind or if they just can't find us at the museum, the group leader has a way of getting in touch!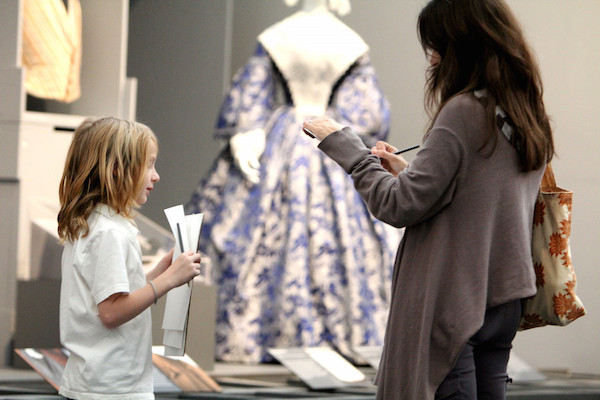 Self-Guided Visits
If you want the freedom to explore on your own and spend as much or as little time in the galleries as you want, a self-guided visit would be the perfect fit for you.
Self-guided groups are welcome to visit the museum after 12 pm any day LACMA is open; when making your plans, keep in mind that LACMA is closed on Wednesdays.
LACMA can offer complimentary general admission for all of the students and up to one adult for every five students. Bringing more adults? Sign your kids up for NexGen, LACMA's free youth membership program! Kids who join NexGen are LACMA members until they turn 18, and they can bring an adult with them for free general admission every time they visit the museum.
We encourage you to make a reservation for your self-guided visit so we know how many school groups we are expecting each day. Self-guided visit reservations can be made by emailing schooltours@lacma.org. 
Online Resources
There are lots of resources available, for free, on LACMA's website.
Curriculum materials, written by educators and teaching artists, are based on LACMA's collection and special exhibitions, include activities for different learning levels, and align with California State Content Standards. Tip: The lesson plans can provide a good jumping off point for your teaching by providing you with suggested discussion prompts and activities that can be adapted to different learning environments.
Search for images in LACMA's permanent collection by curatorial area, time period, media, or keyword. Download images that are in the public domain for free! Tip: Support your child's specific interests by using works of art that are developmentally appropriate and relate to the area of study.
Resources at the Museum
Evenings for Educators
Designed for K–12 educators, but open to all educators, the Evenings for Educators program presents strategies to incorporate the visual arts into learning with activities that explore the artistic process, approach works of art as primary sources, and emphasize parallels between the visual arts and core content areas. Tip: You can learn about a theme or topic in our collection, adapt the lessons and/or materials modeled during the workshops, and enjoy dinner al fresco. (This program is for adults only.)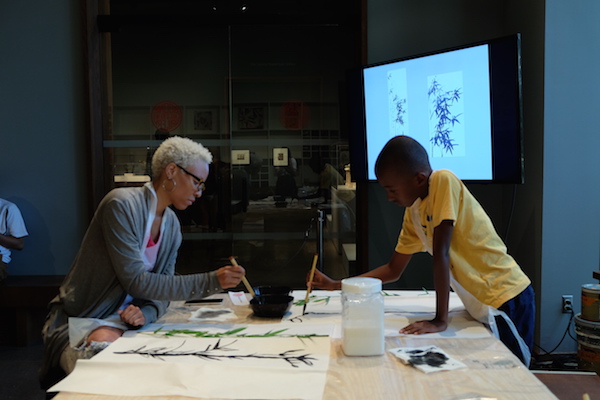 The Boone Children's Gallery
This free, drop-in space encourages side-by-side learning at communal tables. The art making activities are open-ended so you can design a lesson based on art you studied that day at the museum. High chairs are available for young siblings. Tip: The least crowded time to visit is mid-day during the week.
Andell Family Sundays 
Families make art, look at art, and talk about art together in artist-led workshops and bilingual gallery tours. Each month explores a new theme pulled from LACMA's permanent collection or a special exhibition. Tip: Tours present different strategies for talking about art and intergenerational learning.
NexGen: Free Youth Membership
Enrolling your child/ren in NexGen, the museum's free youth membership, will provide easy and affordable access to the museum. While children ages 17 and under get free admission, each NexGen member can also bring one guest for free general admission. Through NexGen, the museum can become an even stronger resource for learning and teaching. If you have teens, they are welcome at the museum without an adult. Tip: Sign up for NexGen in the Boone Children's Gallery and take advantage of member benefits immediately! 
With our encyclopedic collection, LACMA is a great place to explore many different topics! Come on your own to take a deep dive into Latin American art, or come with a group to enjoy a docent-led tour through some of our special exhibitions. Check out our collections online and our teacher resources to find new ways to incorporate art into your lessons at home.  Whether you want to visit on a weekday or a weekend, LACMA's educators and docents can't wait to see you!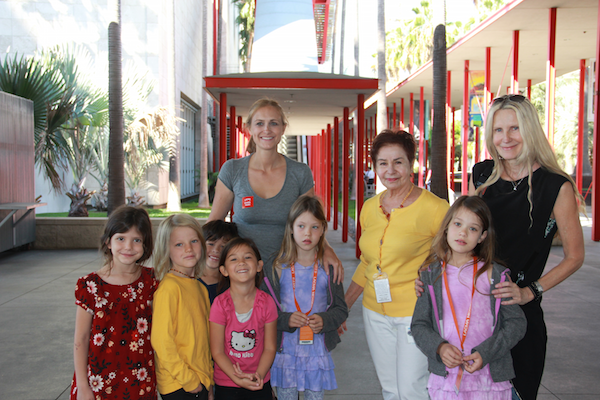 Many thanks to Barbara Wood and Elizabeth Lee for taking the time to share their homeschooling tips and experiences with us.