On December 19 LACMA will screen Art + Technology Lab grant recipient Michael Mandiberg's Postmodern Times. The film is a shot-by-shot re-creation of Charlie Chaplin's Modern Times using digital labor sourced from Fiverr.com's work marketplace. The clips were produced by different workers, resulting in a fragmented and chaotic film that reflects the conditions of digital labor itself.
Chaplin's 1936 film reflects the struggles workers were facing at the time. The Great Depression was in its seventh year and unemployment, poverty, and hunger were rampant. While Mandiberg's version also portrays these hardships, they are seen through the lens of the current-day digital laborers who are making this new version, and bits of their own working environment come through. "I have no control over the location and language of production; the absence of dialogue in Modern Times allows for linguistic interchangeability," the artist explains. "The film will offer a picture of the [digital workers'] lives through the traces left in their clips."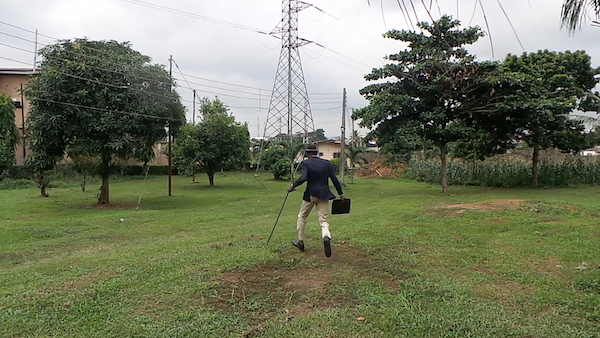 Postmodern Times is the last installment of Mandiberg's year-long project Workflow which also includes a one-year sound installation, Quantified Self Portrait (Rhythms), in LACMA's Pritzker Parking Garage elevators, and a three-channel video, Quantified Self Portrait (One Year Performance), which ran at LACMA's Ray's & Stark Bar from February 16 to August 8, 2017.
Postmodern Times will be playing on Tuesday, December 19 in LACMA's Brown Auditorium. The screening schedule will be in accordance with California state labor laws, stopping for rest breaks, mirroring the schedule of a once routine but now atypical work day. Visit lacma.org for a list of showtimes. To learn more about this project and other Lab events, join our mailing list by sending a message to lab@lacma.org. 
The Art + Technology Lab is presented by:

The Art + Technology Lab is made possible by Accenture, with additional support from Google and SpaceX.
The Lab is part of The Hyundai Project: Art + Technology at LACMA, a joint initiative exploring the convergence of art and technology.