'Tis the season of giving and gifting. LACMA is closed today, December 25, but Christmas Day is the perfect time to learn more about a magnificent painting of Saint Nicholas, the man to whom we owe the origins of the legend of Santa Claus and is represented in LACMA's final PST: LA/LA exhibition: Painted in Mexico, 1700–1790: Pinxit Mexici, on view through March 18, 2018.
A bishop of the Eastern Church, Saint Nicholas of Bari (or Myra, 270–343 CE) was known as a protector of children and for performing many miracles. When the saint was imprisoned, the Virgin and Christ appeared to him, handing him a Bible and vestments so he could deliver mass.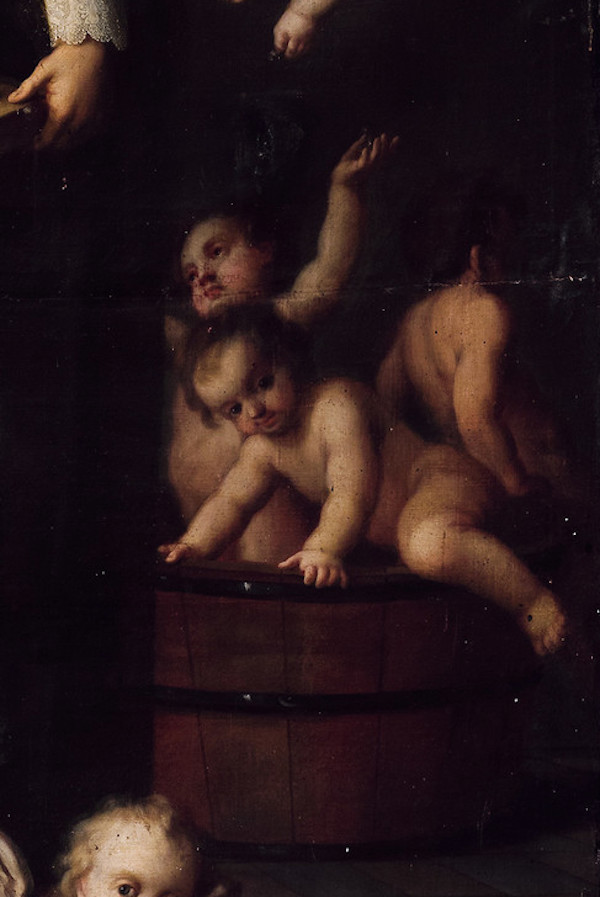 The scene on the right represents a group of children that Saint Nicholas resurrected after they were killed by a tavern owner who was feeding human flesh to his guests during a plague.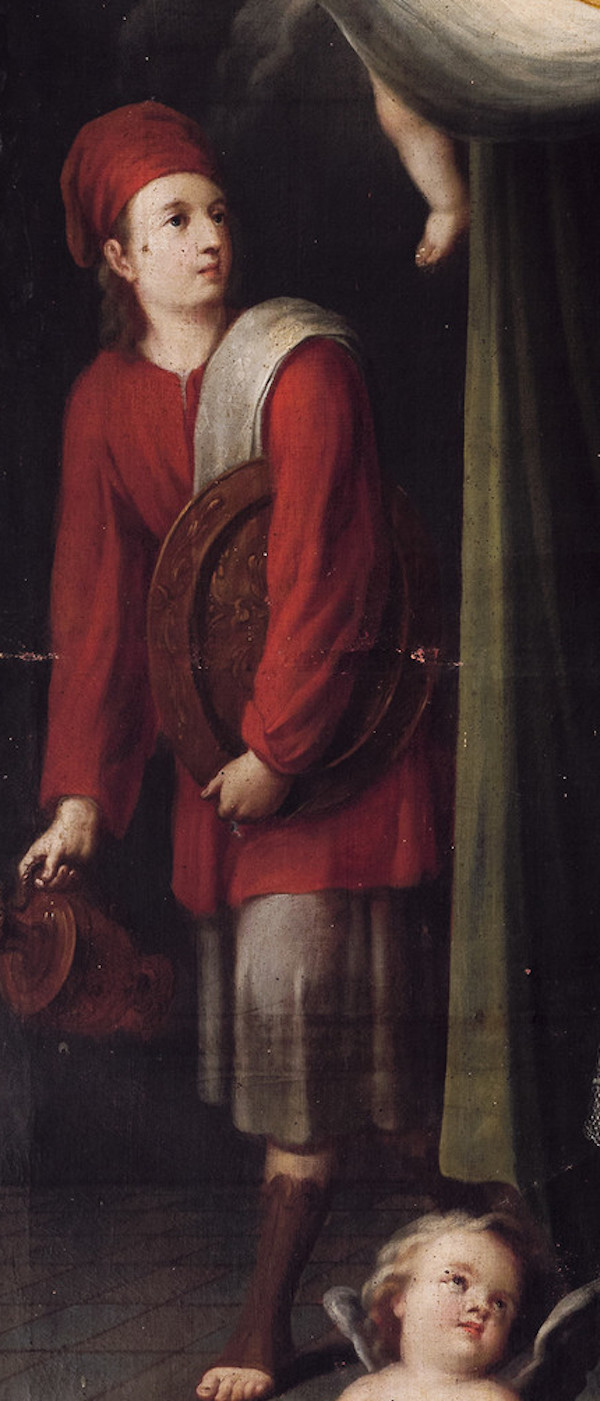 The young boy dressed in red on the left was taken prisoner by Arabs from Greece, who sacked Myra and forced him to serve them as cupbearer, until a year later, on the saint's feast day, he was miraculously transported back to his family.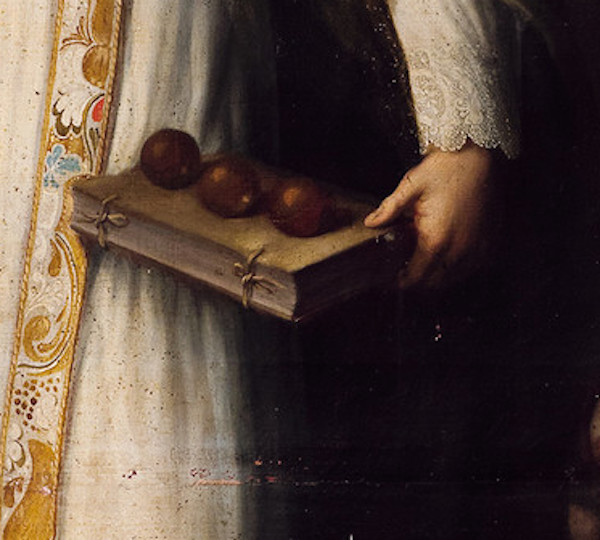 And the three golden spheres on the book refer to the gold that Saint Nicholas donated to the father of three young girls to pay for their dowry.
This extraordinary picture was painted by Nicolás Rodríguez Juárez, one of the most important artists in the early 18th-century in Mexico. It portrays the saint standing on a pedestal, surrounded by four cartouches supported by cherubs depicting episodes from his life.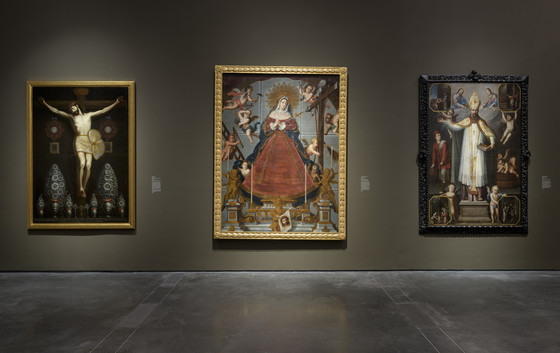 To learn more about Rodríguez Juárez's depiction of Saint Nicholas, and numerous other works from the exhibition, pick up a copy of the Painted in Mexico catalogue, edited by LACMA curator Ilona Katzew and co-written by the exhibition co-curators Ilona Katzew, Jaime Cuadriello, Paula Mues Orts, and Luisa Elena Alcalá. The catalogue (which is on The New York Times's Best Art Books of 2017 list) is available at the LACMA Store and is also available in Spanish.
View Painted in Mexico, 1700–1790: Pinxit Mexici with your loved ones this holiday season during LACMA's extended holiday hours. LACMA will be open to the public on Wednesday, December 27, 2017 and Wednesday, January 3, 2018 from 11 am to 5 pm. If you are a LACMA member, we invite you to visit the galleries in BCAM and the Resnick Pavilion before the museum opens, from 10 to 11 am, December 26–29, during our exclusive Member Mornings. Not a LACMA member yet? Join today!