In the Resnick Pavilion is the most extraordinary painting of a stone ever created in China: Wu Bin's Ten Views of a Lingbi Stone (1610), a Ming dynasty handscroll depicting various views of a single stone. You may not have known the following factoids:
1. The subject of the handscroll is a Lingbi stone. Found underground, Lingbi stones are excavated from the floors of caves in Anhui Province in China. Dark gray or black in color with white veins, they have long been admired in China for their strange shapes and musical sounds when struck.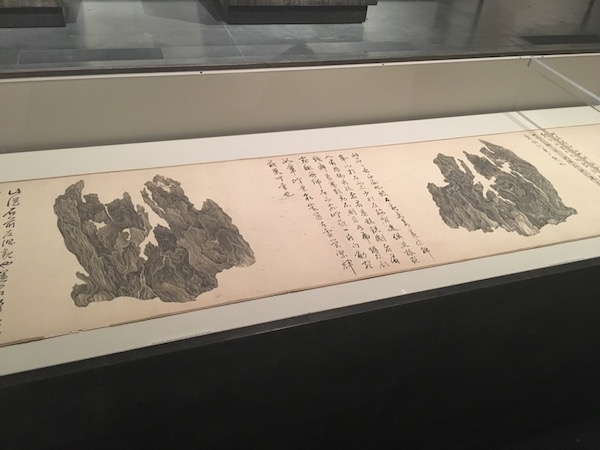 2. Collector Mi Wanzhong (1570–1628) had an obsession for strangely shaped stones. He bought this Lingbi stone in 1608 and was so fascinated with its jagged peaks and crevices that he commissioned artist Wu Bin (c. 1543–c. 1626) to paint it from 10 different angles.
3. It was a challenging object to paint. Wu Bin spent a month studying and meditating on the Lingbi stone before painting it.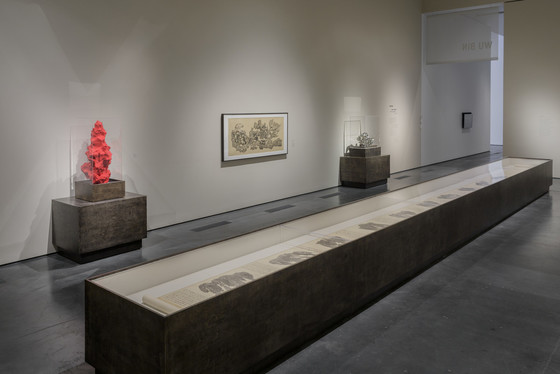 4. The final painting is long—over 29 feet! Accompanying each view of the stone is an inscription by Mi Wanzhong describing the view. So extraordinary was the painting that famous art connoisseurs of the time added their own inscriptions to the end of the painting praising the painting and stone.
5. Mi Wanzhong displayed the Lingbi stone in a garden, which was destroyed during the Manchus' conquest of China in 1644, and the stone has not been seen since. This painting is the only remaining record of it.
To learn more about this painting, join us for a talk on Monday, January 29, at 7:30 pm with Stephen Little, Florence & Harry Sloan Curator of Chinese Art, and Department Head, Chinese, Korean, and South and Southeast Asian Art. Wu Bin: Ten Views of a Lingbi Stone is on view through June 24, 2018.