LACMA recently opened its latest exhibition at the Charles White Elementary School Gallery, A Universal History of Infamy: Those of This America. Curated by artist and educator Vincent Ramos, the exhibition presents work by contemporary Latino artists, writers, and activists exploring loss, resilience, and the political potential of poetic expression alongside works from LACMA's collection.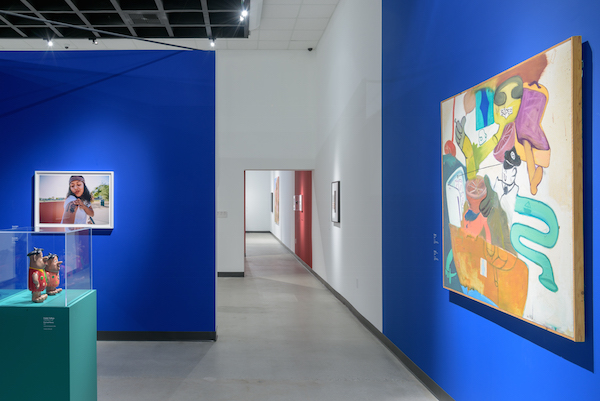 While the elementary students at the school will be visiting the gallery for tours and art making workshops during the school day, LACMA is also very excited that the gallery is open to the public every Saturday afternoon from 1–4 pm, and all programs are free, thanks to generous support by United Airlines.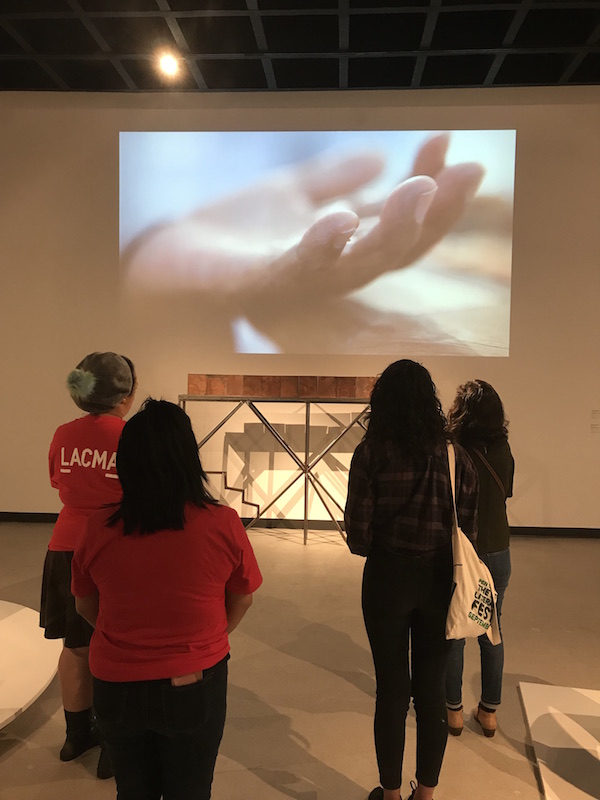 A variety of public programs taking place in the gallery include:
Art making workshops for all ages, led by local artists and art educators, and during some months by artists in the exhibition. After exploring the artworks in the gallery, participants create their own artwork responding to and inspired by the exhibition. These workshops are perfect for families and take place on the second Saturday of the month—upcoming workshops are on February 10 and March 10. 
Interactive conversation-based tours of the exhibition led by local artists and art students occur on the first and third Saturdays of the month, at 1:30 and 3:30 pm.
Conversations with artists who have work in the exhibition take place on the fourth Saturday of the month. Upcoming talks include Isabel Avila and Linda Vallejo in conversation on February 24 and a conversation with Maria de Los Angeles on March 24.
We look forward to seeing you at the gallery during these programs!
Charles White Elementary School is located at 2401 Wilshire Boulevard, Los Angeles, California 90057. Enter the gallery at the corner of Park View and Wilshire Boulevard. Complimentary parking is available in the lot at 611 South Carondelet Street, between Wilshire and Sixth Street. Please bring your parking ticket to the gallery for validation. Street parking is also available in the neighborhood.