The Boone Children's Gallery has a brand-new entrance! Fear not; just follow the signs and arrows to find our new family terrace.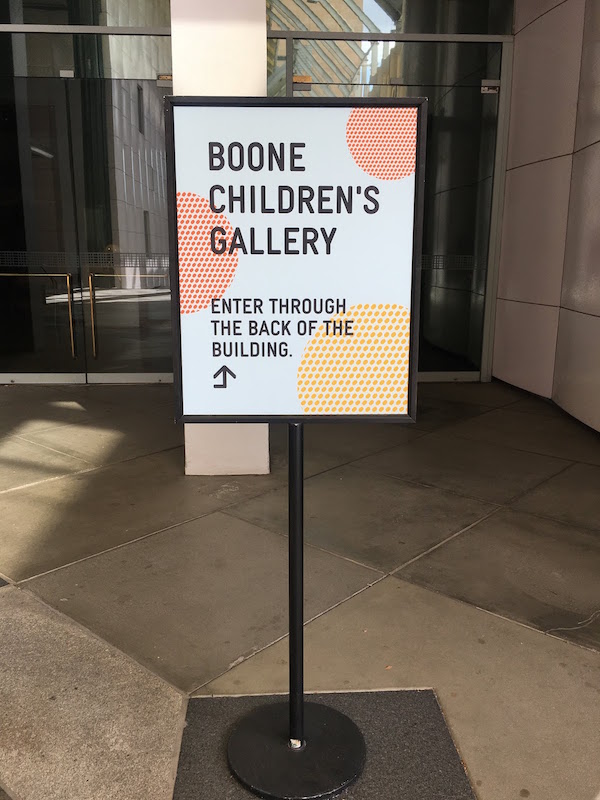 As you approach the Hammer Building, you will be greeted by this helpful sign above. Tip: Make it a game! Count how many steps it takes from this sign to the new entrance.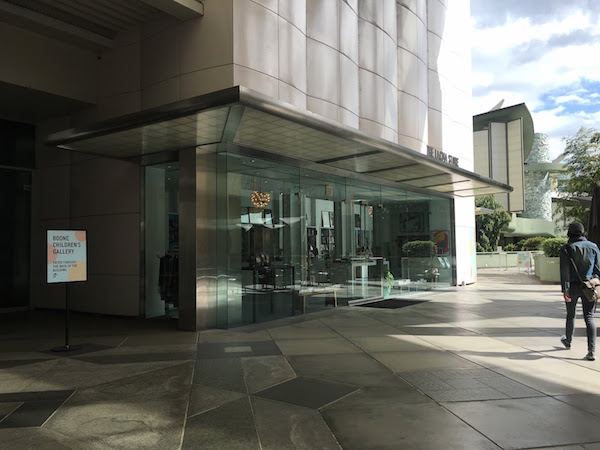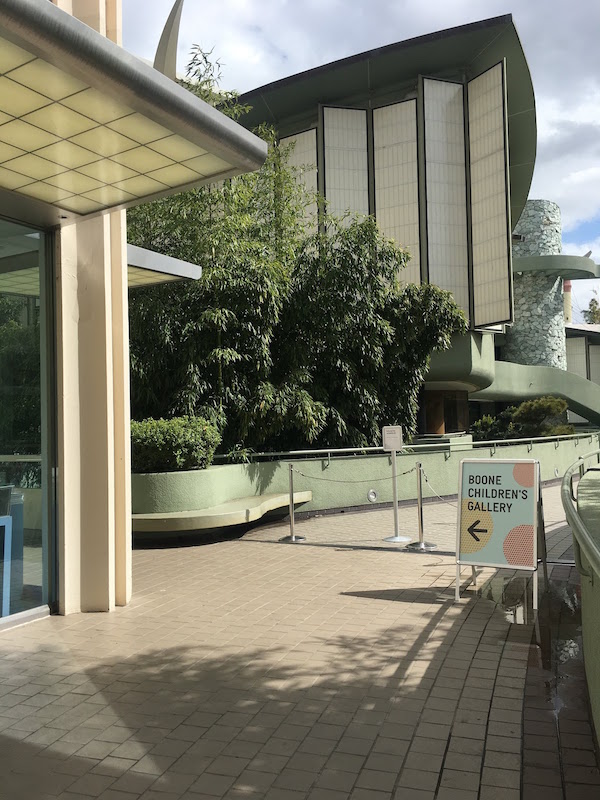 As you walk past the LACMA Store, you will notice signs that tell you that you are on the right path. You will be greeted with a sign with a left arrow. Tip: Use the arrows to help your little ones visualize which way is left and which way is right! 
Walk down the pathway and at the end you will be greeted by our...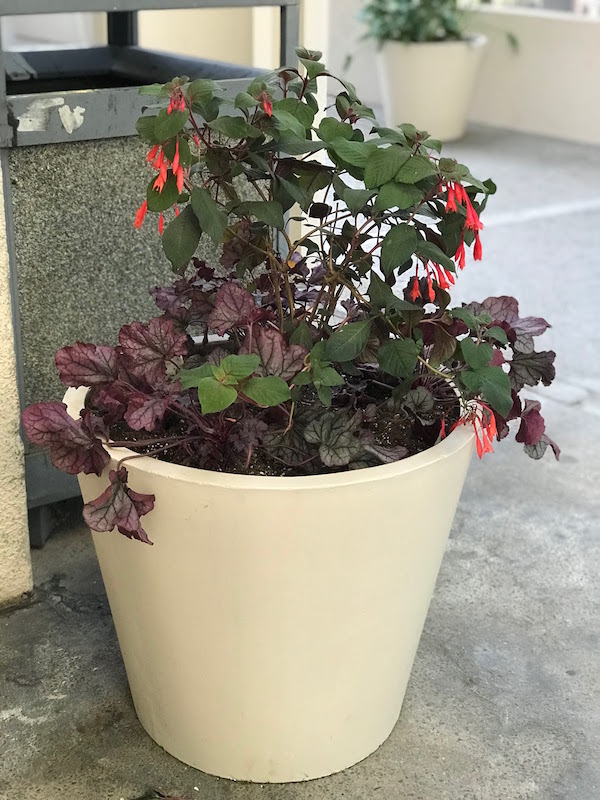 brand-new plants! This plant is a hybrid fuchsia. It flowers in the spring and summer and it's a favorite of hummingbirds.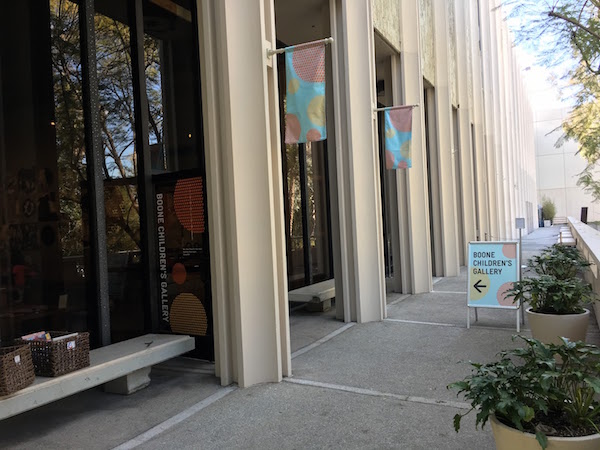 Once you make a left, you have made it to our brand-new family terrace.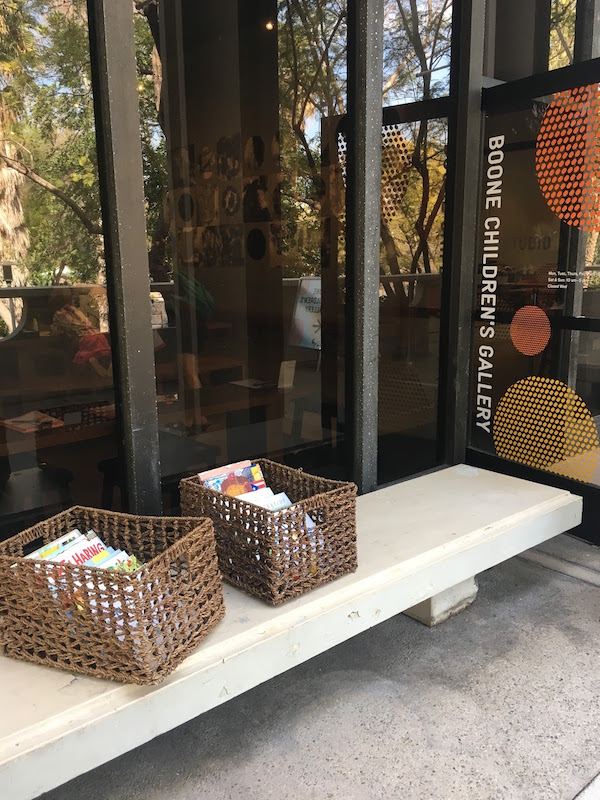 The benches are perfect for an afternoon snack or to sit and watch all the birds and butterflies pass by. We also have baskets full of books for you to take a moment and read together.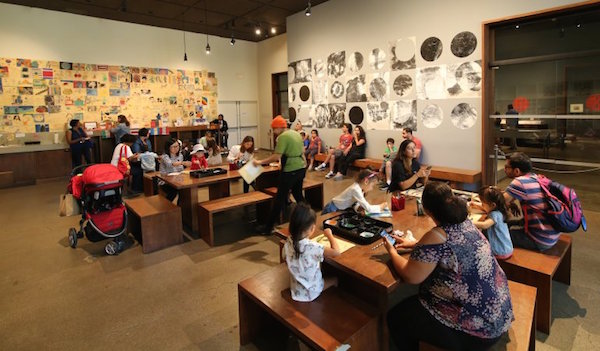 Once inside we welcome you to sit on our communal tables—we even have highchairs for our youngest visitors. No prior art-making experience is necessary. We provide all the art making materials for you and your family to explore, create, and engage with each other! You might even make some new friends.
If you are a Boone regular, you have probably used our new entrance already. If you are new to the space, or you haven't visited in a while, we welcome you to check out our new entryway!
The Boone Children's Gallery is free and open to the public, and is open Monday, Tuesday, Thursday, Friday: 11am to 5pm; Saturday and Sunday: 10am to 5pm; and closed Wednesdays.