This spring and summer, LACMA will debut four groundbreaking new catalogues exploring topics that range from chiaroscuro woodcuts to three-dimensional imagery, and historical moments that span from the ancient American Southwest to modern-day Iran. Each book will be released in tandem with a LACMA exhibition, allowing both museum visitors and far-flung readers the chance to spend some quality time with these fascinating subjects.

In the Fields of Empty Days: The Intersection of Past and Present in Iranian Art
208 pages, 180 color illustrations, $60 | Available May 6, 2018
The past plays a vital role in Iranian culture: many of the country's most important works of art and literature center on ancient figures such as kings, heroes, and saints. Pre-Modern Iranian artists often manipulated time by visually shifting the past into the present, while contemporary artists appropriate and recontextualize myth and history to tell powerful new stories about life in Iran today.
Inspired by this artistic "time travel," In the Fields of Empty Days brings together a dizzying variety of works—from paintings and photography to political cartoons and posters—dating from antiquity to the present. Essayists examine the ways in which historical events resurface in Iranian art, while leading artists reflect on how they use the past to address present-day social and political concerns. The catalogue's innovative design augments its exploration of temporal fluidity: the essays and reproductions are bound separately, allowing readers to create unique pairings and juxtapositions between texts and images.
The exhibition In the Fields of Empty Days is on view at LACMA from May 6 to September 9, 2018.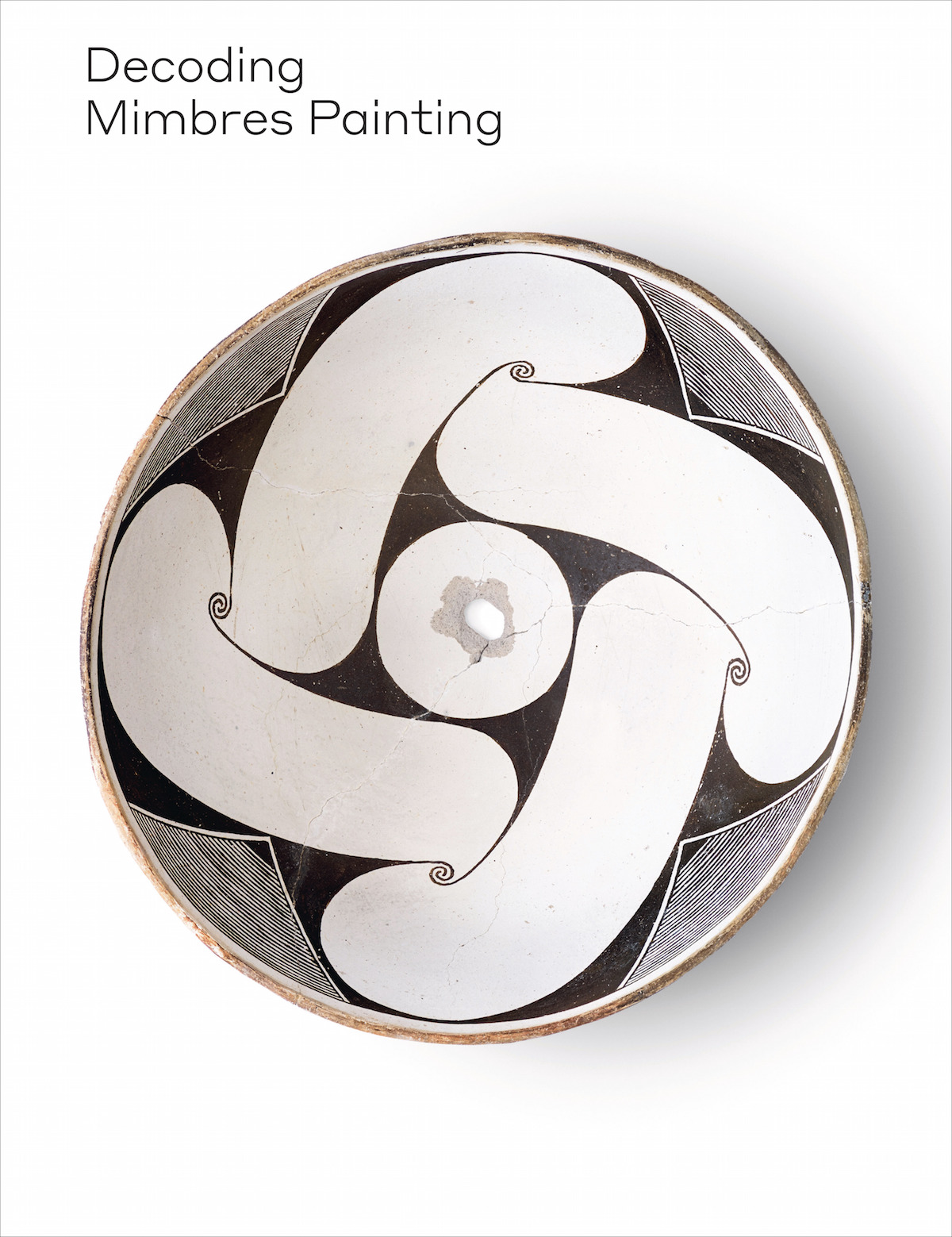 Decoding Mimbres Painting: Ancient Ceramics of the American Southwest
112 pages, 123 color illustrations, $50 | Available May 20, 2018
Between the 10th and 12th centuries, the Mimbres people lived in a valley in what is now southwestern New Mexico, where they produced ceramic bowls adorned with intricate black-and-white designs. The motifs they painted—which include zigzags, checkerboards, and spirals—have long been understood as abstract. Artist Tony Berlant and scholar Evan Maurer offer a new theory, suggesting that the paintings depict the plants and animals the Mimbres people encountered, as well as their ritual hallucinogenic experiences.
Drawing on extensive interdisciplinary research, Berlant and Maurer present this interpretation in Decoding Mimbres Painting. The book is filled with striking reproductions of Mimbres ceramics as well as close-up images of desert flora and fauna, allowing the authors to suggest connections between the bowl designs and natural forms. This highly visual study paints an evocative picture of the Mimbres worldview, exploring how this ancient civilization lived and communicated with the spirit world.
The exhibition Decoding Mimbres Painting is on view at LACMA from May 20 to September 16, 2018.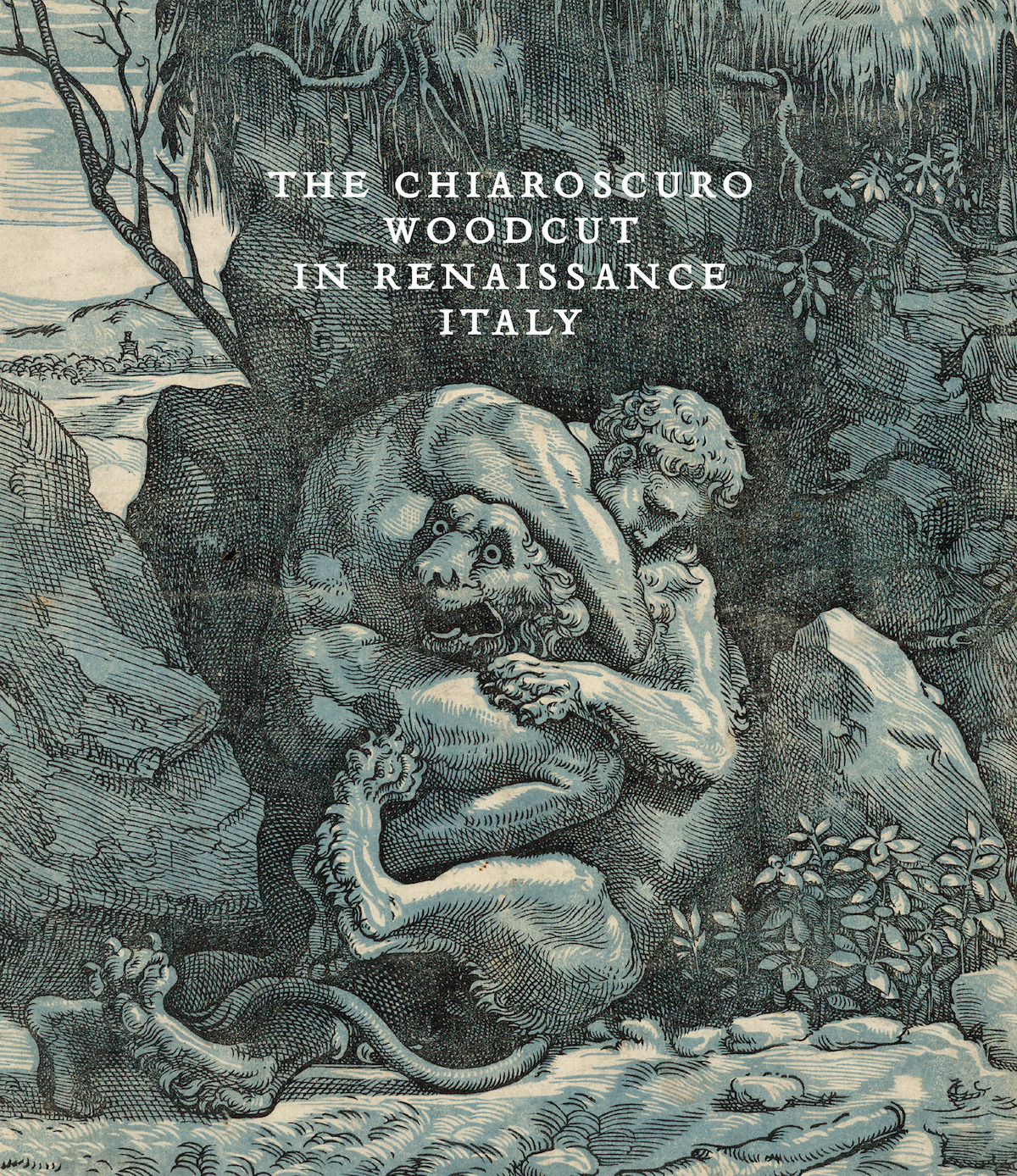 The Chiaroscuro Woodcut in Renaissance Italy
288 pages, 192 color illustrations, $60 | Available June 3, 2018
The chiaroscuro woodcut—an image created by printing from multiple woodblocks—was one of the earliest, most successful forays into color printing in Europe. Taking its name from the Italian for "light" (chiaro) and "shade" (scuro), the method enabled artists to create sumptuous, tonally nuanced images. The chiaroscuro woodcut flourished in sixteenth-century Italy, where the technique was practiced and refined by some of the era's most celebrated printmakers.
The Chiaroscuro Woodcut in Renaissance Italy celebrates this rich history, featuring more than 100 prints and related drawings. Art historical essays trace the origins and evolution of the medium, while scientific analyses provide revolutionary insight into how chiaroscuro woodcuts were produced. Brimming with full-color illustrations of rare and beautiful works, this book illuminates a significant but underexplored element of the Italian Renaissance. 
The exhibition The Chiaroscuro Woodcut in Renaissance Italy is on view at LACMA from June 3 to September 16, 2018.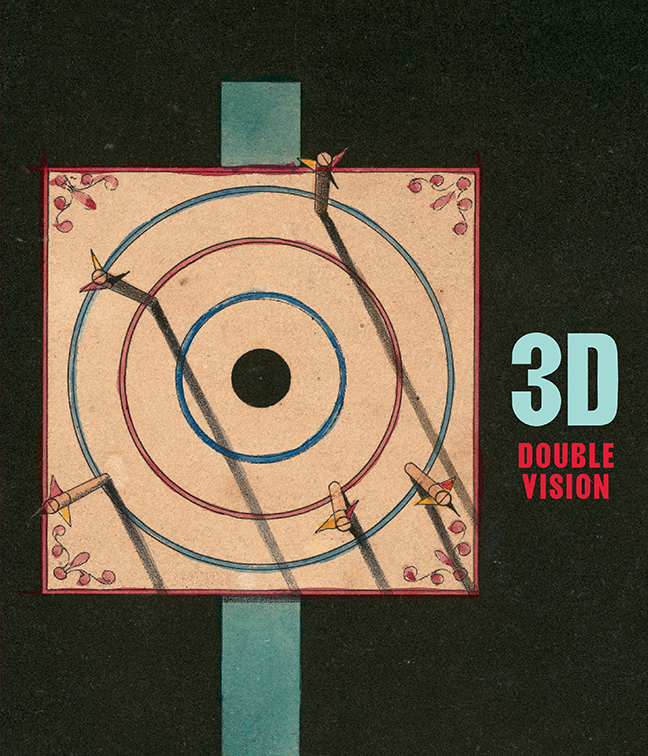 3D: Double Vision
208 pages, 190 color illustrations, $60 | Available July 15, 2018
3D may seem like a contemporary trend, but artists have long sought to achieve the illusion of three dimensions in their work. The history of 3D begins in the 1830s with the stereoscope, a device that allowed Victorian audiences to experience faraway lands, colossal monuments, current events, and comic scenes. 3D motion picture technology followed in the twentieth century, along with consumer products such as View Masters and artistic experiments such as lenticular printing.
The catalogue 3D: Double Vision traces the rise of the 3D spectacle, from the invention of the stereoscope to the present day. Exhibition curator Britt Salvesen and contributors Thomas Banchoff, Eric Drysdale, Erkki Huhtamo, Zach Rottman, and Gloria Sutton explore the origins of 3D formats and examine artists' and filmmakers' enduring fascination with virtual depth. This volume covers a wide range of genres, artists, and media—from sophisticated perceptual experimentation to popular cinema—and includes 3D viewing apparatuses to allow readers to fully engage in the multi-dimensional history of artistic expression.
The exhibition 3D: Double Vision is on view at LACMA from July 15, 2018 to March 31, 2019.