The benches outside the Boone Children's Gallery recently got a makeover. With the help of teaching artist Valentina Quezada, NexGen members, and their families, the entry to this drop-in art-making space is even more inviting and colorful.
Here are some favorite family bench activities: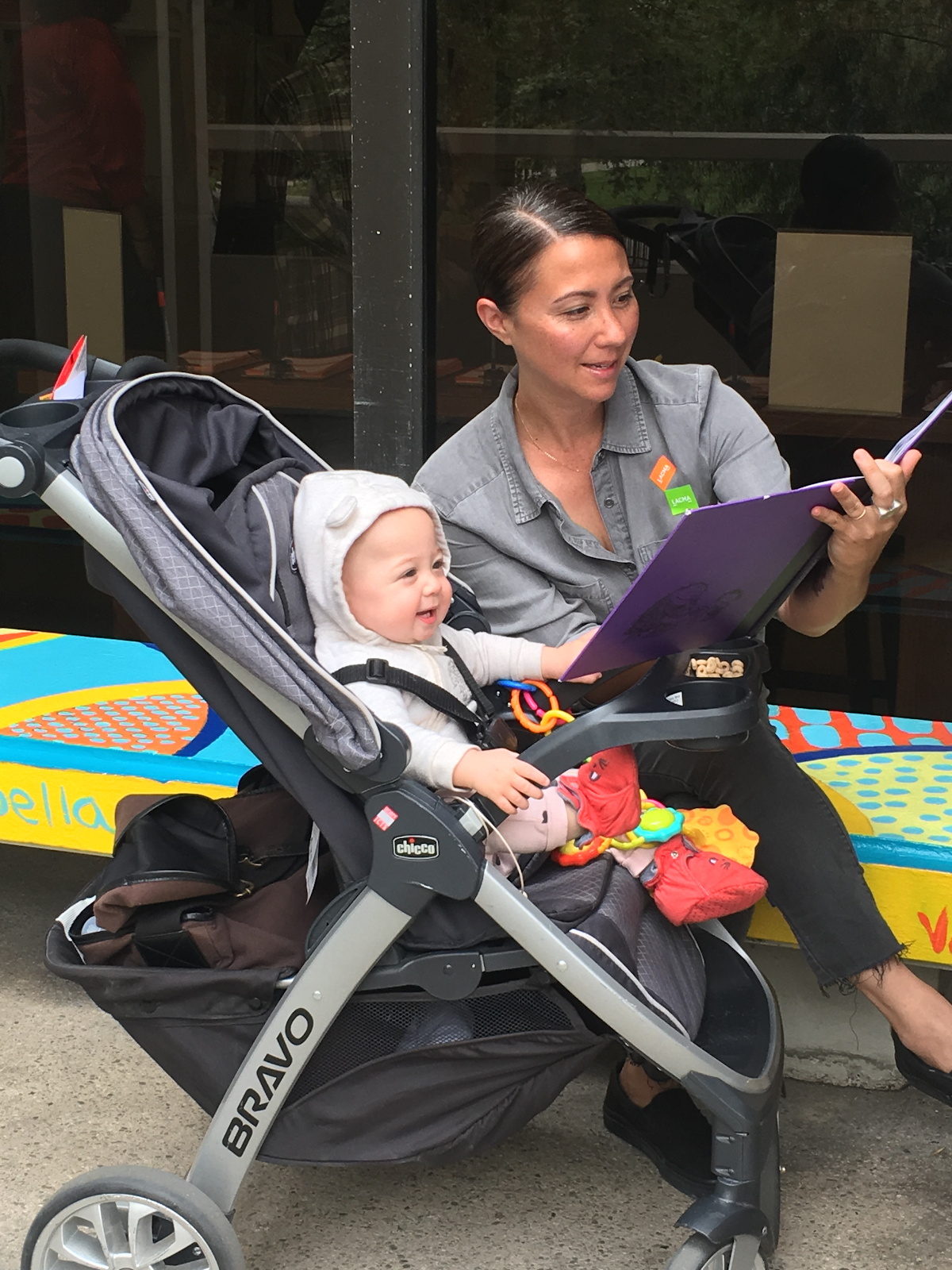 Read a book.
Borrow a fairy tale, board book, or picture book from the basket of books.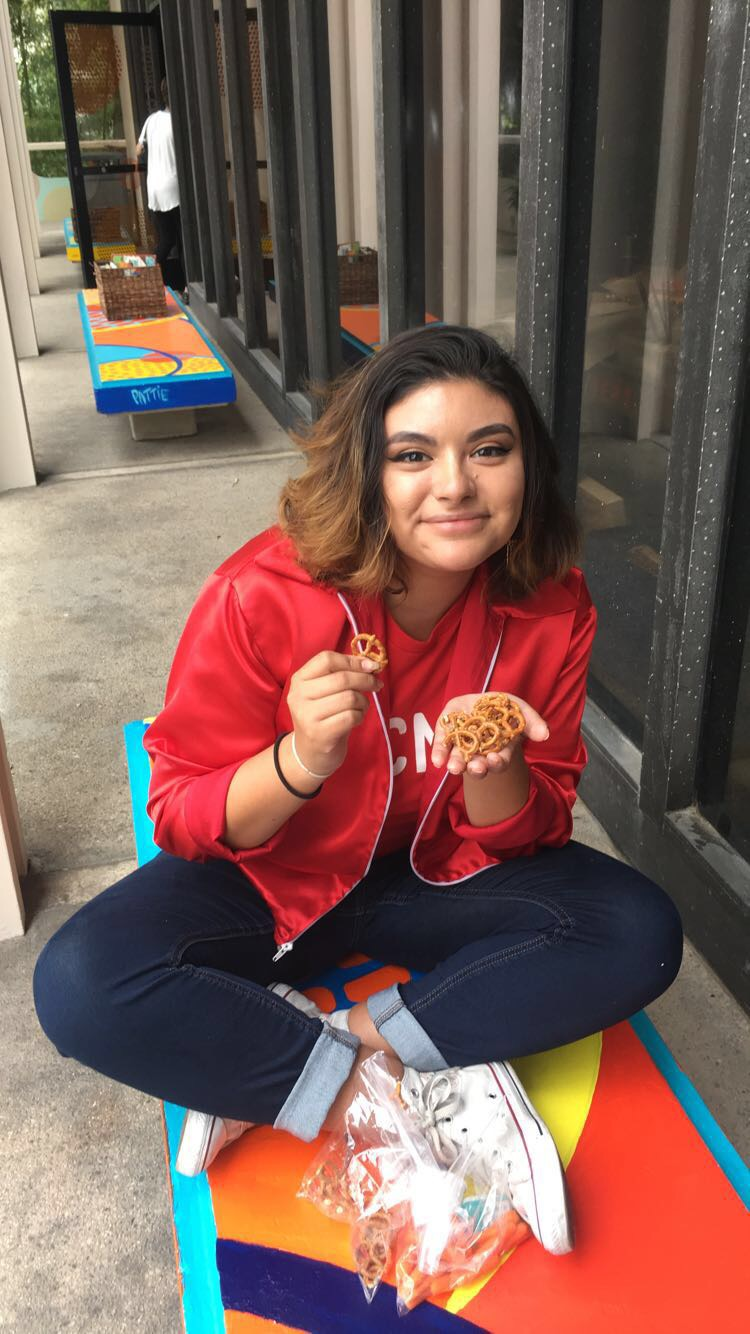 Have a snack.
No need to miss that morning or afternoon snack time just because you can't eat in the gallery.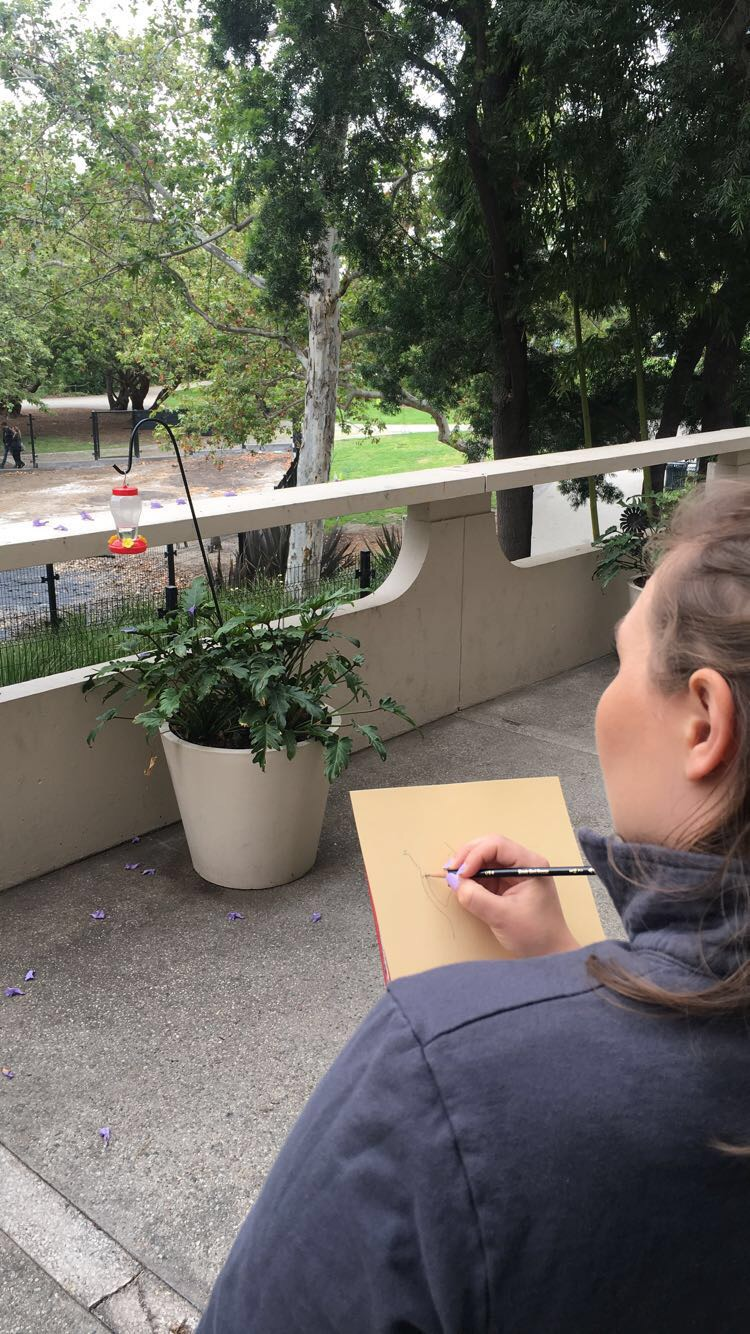 Sketch en plein air. (A fancy way of saying "sketch outside") 
Get ideas for your Boone paintings by drawing trees, flowers, and, if you are lucky, the hummingbirds and squirrels that visit us.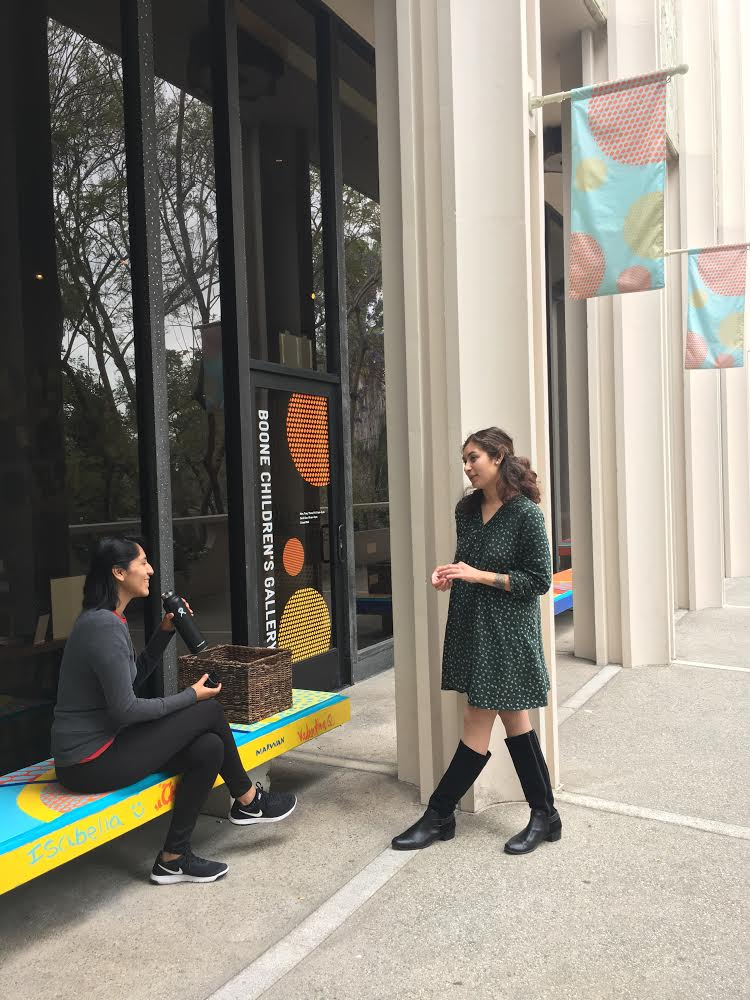 Take a chill break. 
The beautiful park scenery, fresh air, and natural sunlight can help to reset everyone's energy.