If you walked into the exhibition Mark Grotjahn: 50 Kitchens last Sunday afternoon, you may have heard the sound of bells, seen families moving to the art and people of all ages sprawled on the floor sketching, and with the right timing, a bilingual, kid-friendly tour.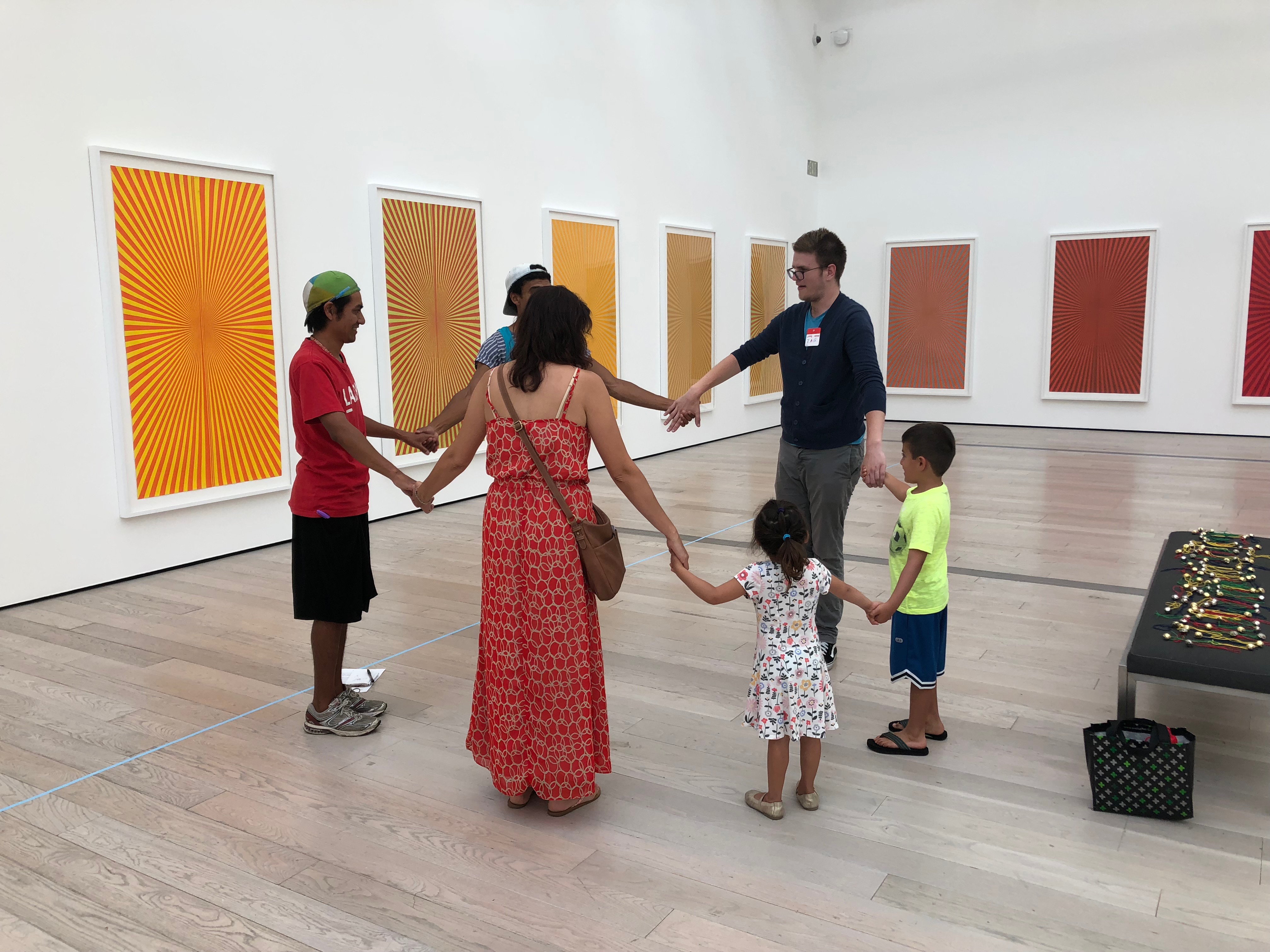 The Andell Family Sundays theme this month is Radiating Color, inspired by Mark Grotjahn's large drawings. Through artist-led workshops and tours, families and friends explore the power of color. Musician Zaq Kenefick and dancer Plante Semillas Buenas collaborated on a workshop called Butterfly Song in the Kitchen where participants playfully engage with artworks in the exhibition by making sounds and movements. Imagine singing the name of your favorite hue or radiating your arms like the color orange!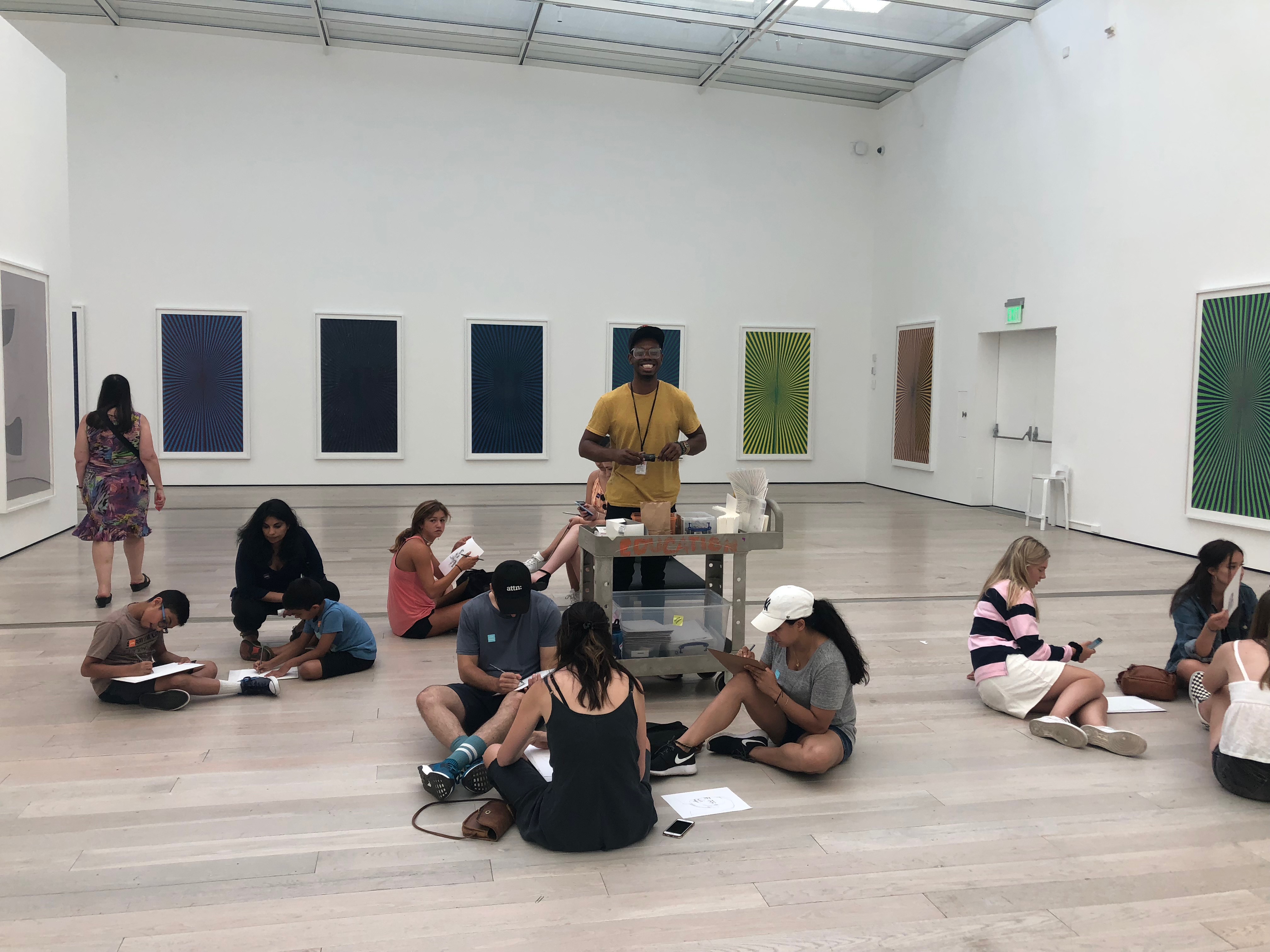 If performing is not your thing, artists Lorenzo Baker and Damaris Garcia will invite you to sit on the floor to soak in the art and sketch from the exhibition. Using colored pencils— the same media used in the 50 Kitchens drawings— you can experiment with line, color, and optics. Even if you aren't shy about performing, who's to say you can't do both activities?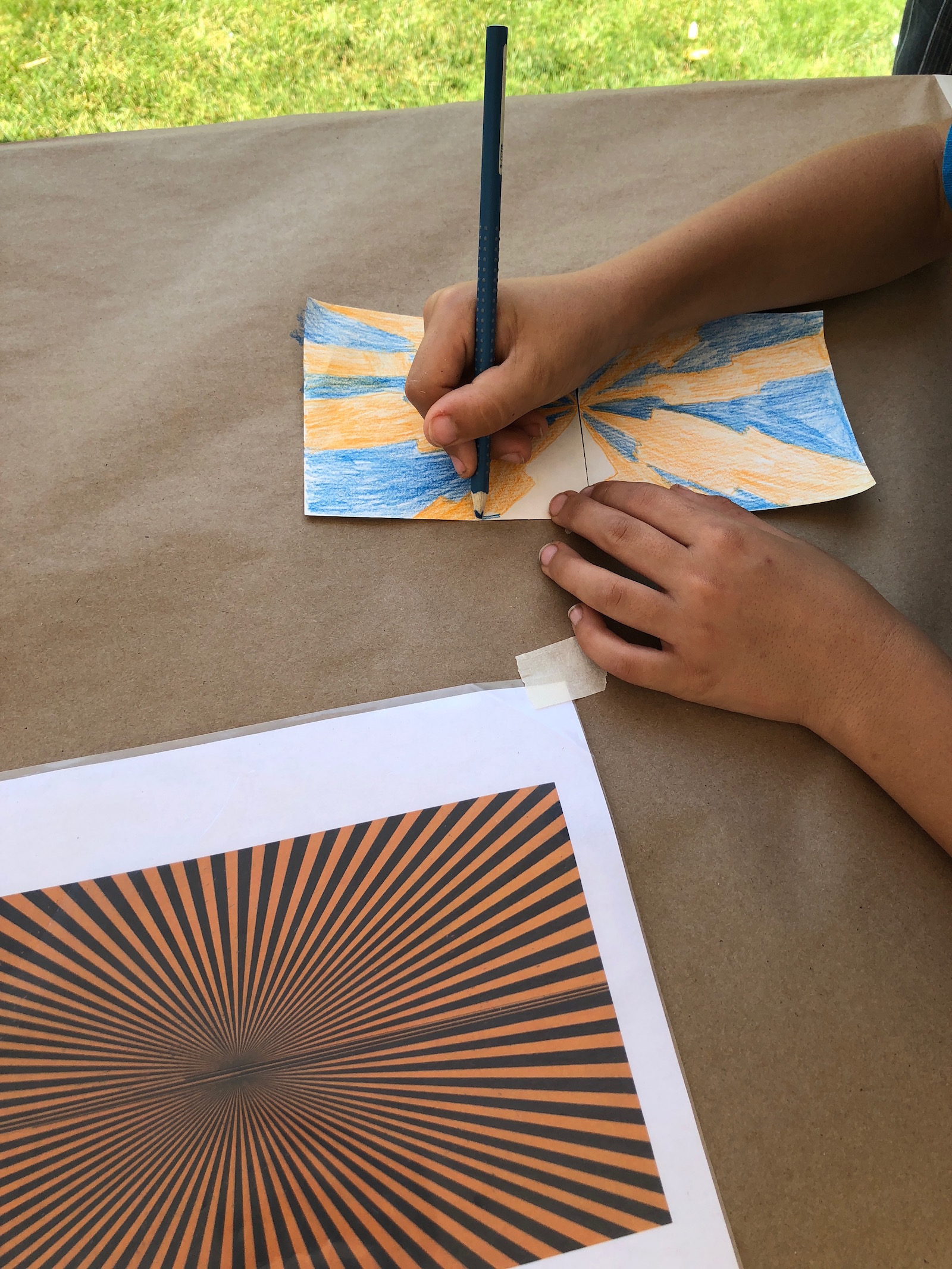 In fact, there are even more opportunities outdoors that invite you to explore color. Artist June Edmonds's workshop riffs off the "butterfly" or mirror image effect that are an important part of Grotjahn's work. And, using watercolors, oil pastels, and removable tape, artist Jesus Mascorro leads families to juxtaposing color and line.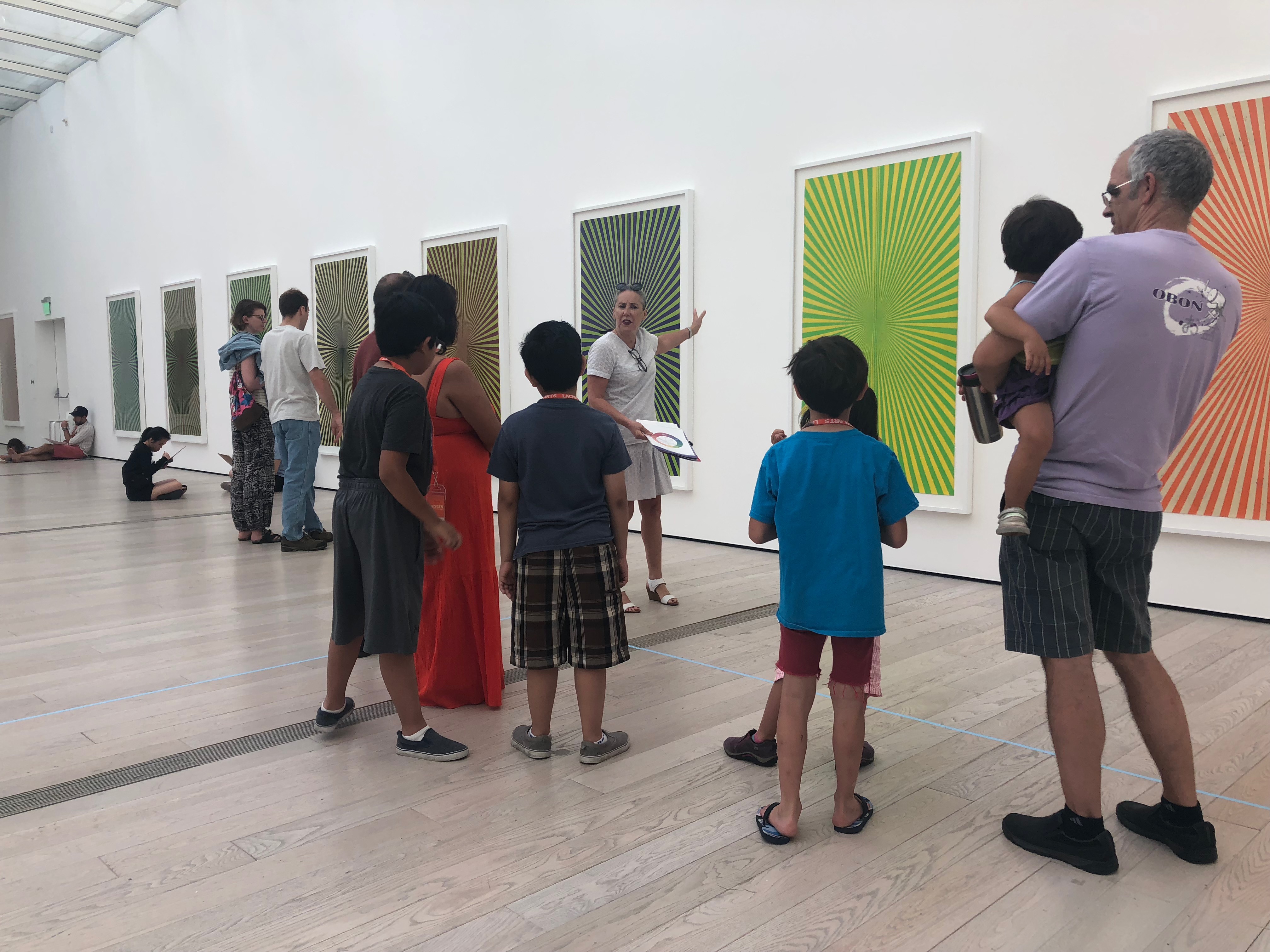 Responding to art through making is a fun family activity and educator Gloria Westcott makes talking about the art also super fun. Gloria is genius at engaging all members of the group, no matter what age (even preschoolers!) in conversation designed to make personal connections, provoke playful interactions, and incite curiosity. In English and Spanish!
Your family can participate in these free activities as part of the Andell Family Sundays program on two upcoming Sundays: July 22 and 29. Bilingual tours are at 1 pm, 2 pm, and 3 pm. Butterfly Song in the Kitchen starts at 12:30 pm and 2:30 pm. All other activities are continuous from 12:30 pm to 3:30 pm.
Mark Grotjahn: 50 Kitchens is on view through August 19, 2018, and join us in August for Printmaking in Italy.