Let me paint you a scene: strips of sunset orange and rose-pink fabric on top of a long table surrounded by teens who, both standing and sitting around the surface, are working together to roll a tire etched with flower and leaf designs, leaving impressions of black floral and foliage patterns on the cloth. The result of this communal art making is one of the artworks in the pop-up installation by artist Betsabeé Romero in collaboration with Heart of Los Angeles (HOLA) teens and LACMA teaching artist Eszter Delgado.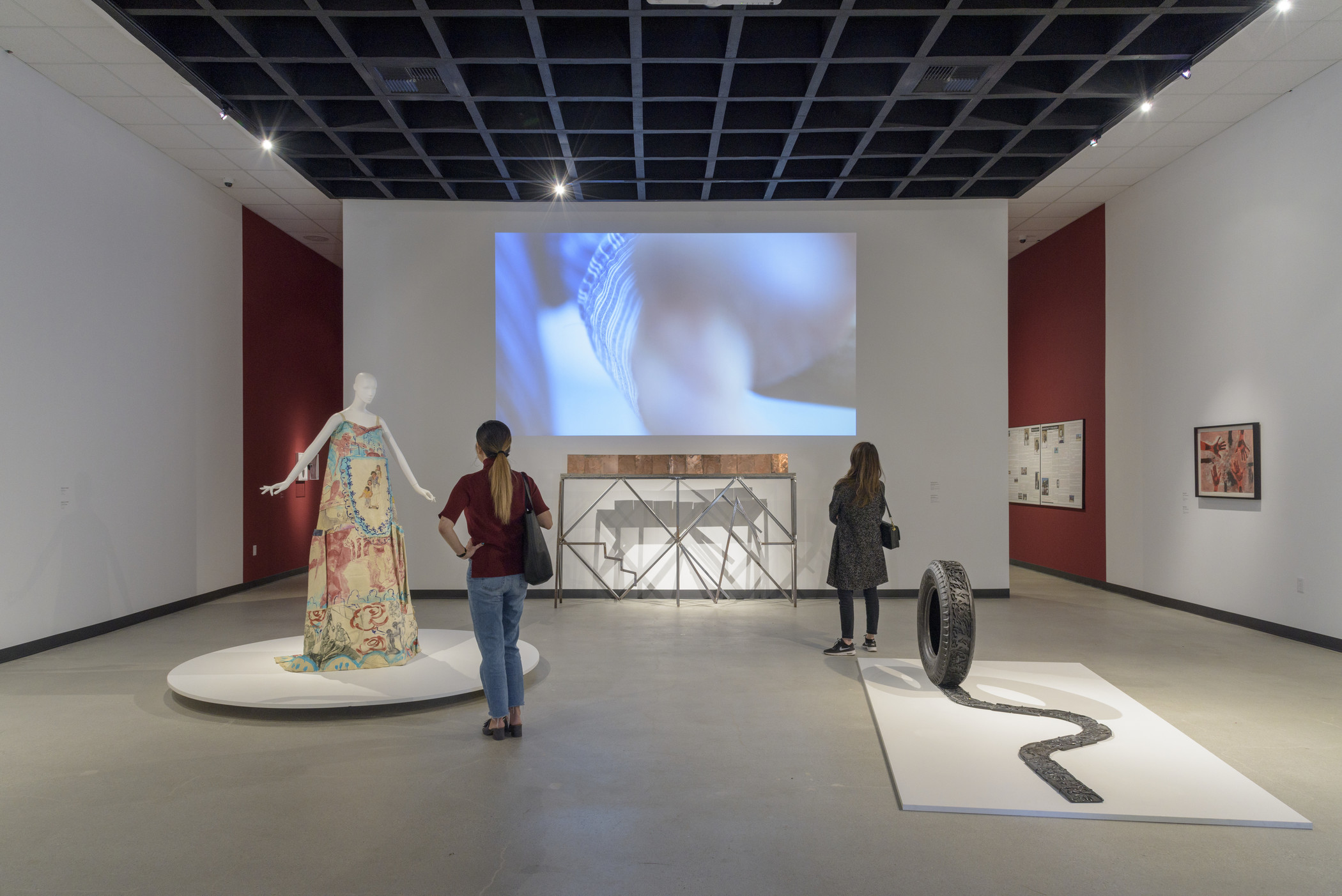 The installation is on view at LACMA's satellite gallery at Charles White Elementary School, where the exhibition A Universal History of Infamy: Those of This America features Romero's Border Memory (Recuerda de la Frontera). The work consists of a tire and clay tiles carved with a silhouetted image of family from U.S. highway safety signs warning motorists to avoid immigrant people crossing the road. The students' collaboration with Romero explored themes she addresses in her own work around identity, memory, and migration.
During her time with the students, Romero discussed her Mexican heritage and the immigrant experience, particularly the brutal and underreported deaths of people crossing the U.S.-Mexico border. "I am interested in themes of mobility and immigration," says Romero, who believes that the tire symbolizes "contradictions [like] the ancestral form of the circle, public transportation, colonialism, and time and regeneration through cyclical impressions." Romero often uses tires in her work, which she recovers from junkyards around the world, as a tool both for art-making and as an art object itself to expose the incongruous meanings it conjures.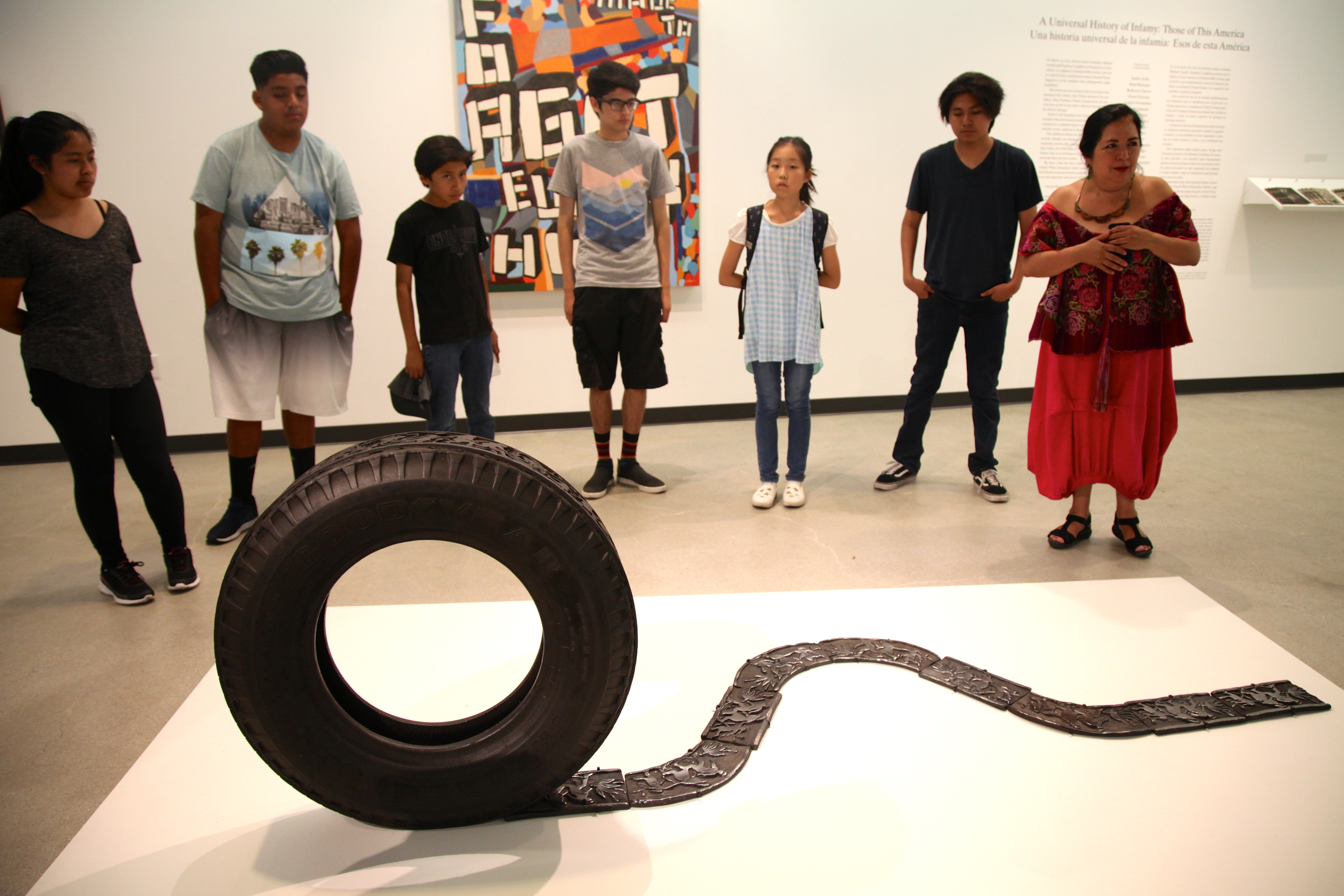 Romero believes that the art-making process is a means for "understanding the world." Throughout the workshop, the students developed symbols for their own caminos, or life journeys. In addition to the collaborative tire tread prints on cloth, the students carved designs that were personally meaningful to them into foam, clay, and wooden blocks, which were then used to make prints. The themes Romero explores in her work spurred many ideas and connections for the students: personal, ancestral, cultural, and generational. "The students I worked with have multicultural origins [so it] is important that I teach them about the histories of immigration and colonization, while helping them to create their own histories and stories." 
Check out the pop-up installation Memory and Identity: Betsabeé Romero in Collaboration with HOLA Teens on Saturdays through October 6, 1–4 pm, at LACMA's satellite gallery within Charles White Elementary School.