This month, Andell Family Sundays is taking its inspiration from the exhibition 3D: Double Vision. This extensive (and interactive!) exhibition not only explores the "how" of 3D photography and film, but also artists who make work using varying 3D techniques.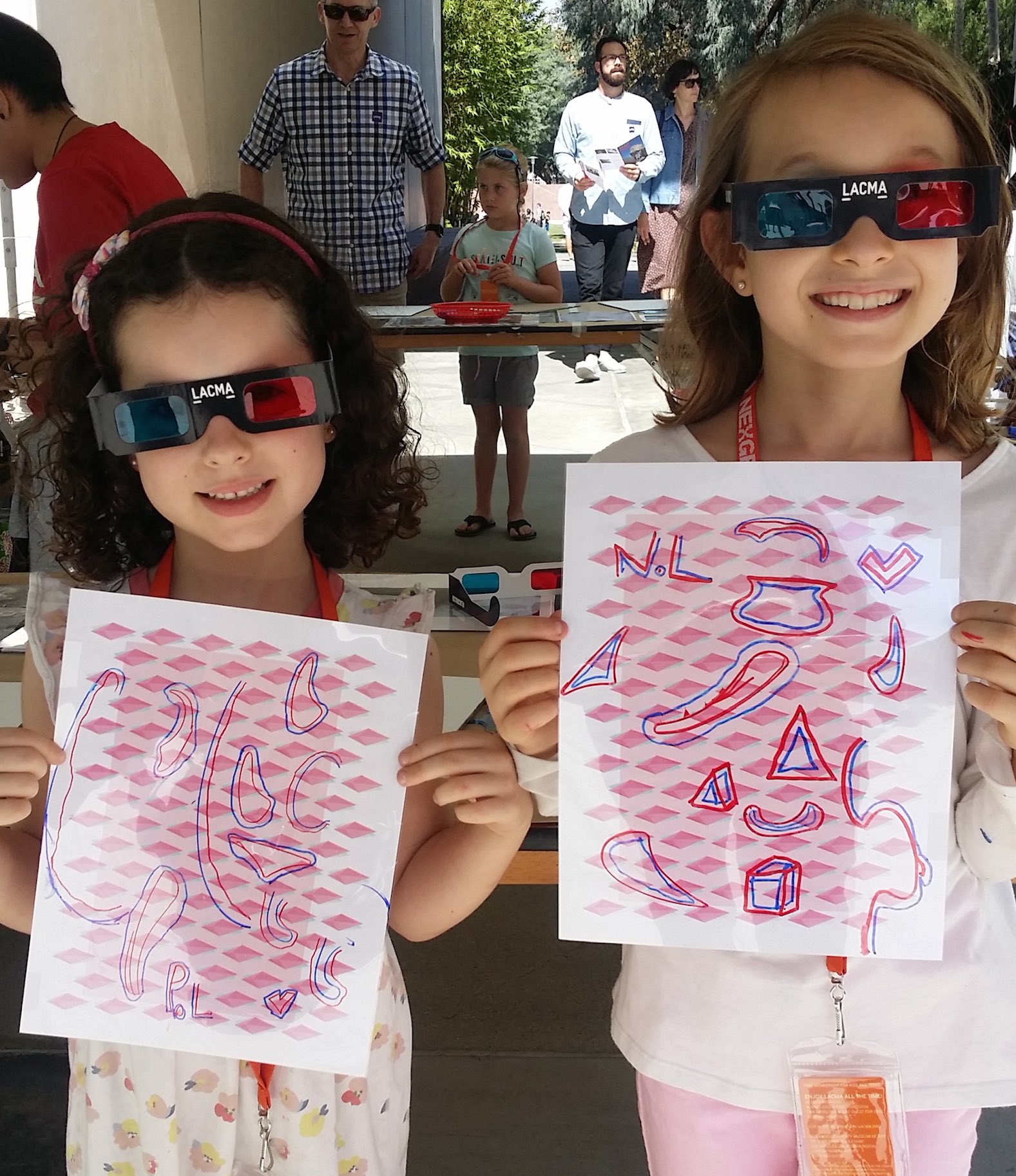 Did you know that you can draw in 3D just by using blue and red ink? Artist Gloria Westcott will teach you how in the workshop Red+Blue=3D! She drew her inspiration from artworks in the exhibition, a large photograph by Thomas Ruff called 3D-ma.r.s.08 and 3D Wallpaper by Peggy Weil.
LACMA staff member Kyrs Murry demonstrates a 3D spinner in action
Inspired by Marcel Duchamp's series Rotoreliefs, artist Hadley Holliday is leading 3D Spinner, a workshop for participants to make their own version. On round cake pads (yes—the round cardboard used for this project are intended for cakes, but we love repurposing materials), kids and adults make designs with colorful stickers, markers, and stencils. Attach a pinwheel mechanism, spin the disk, and, voila, a kinetic 3D illusion!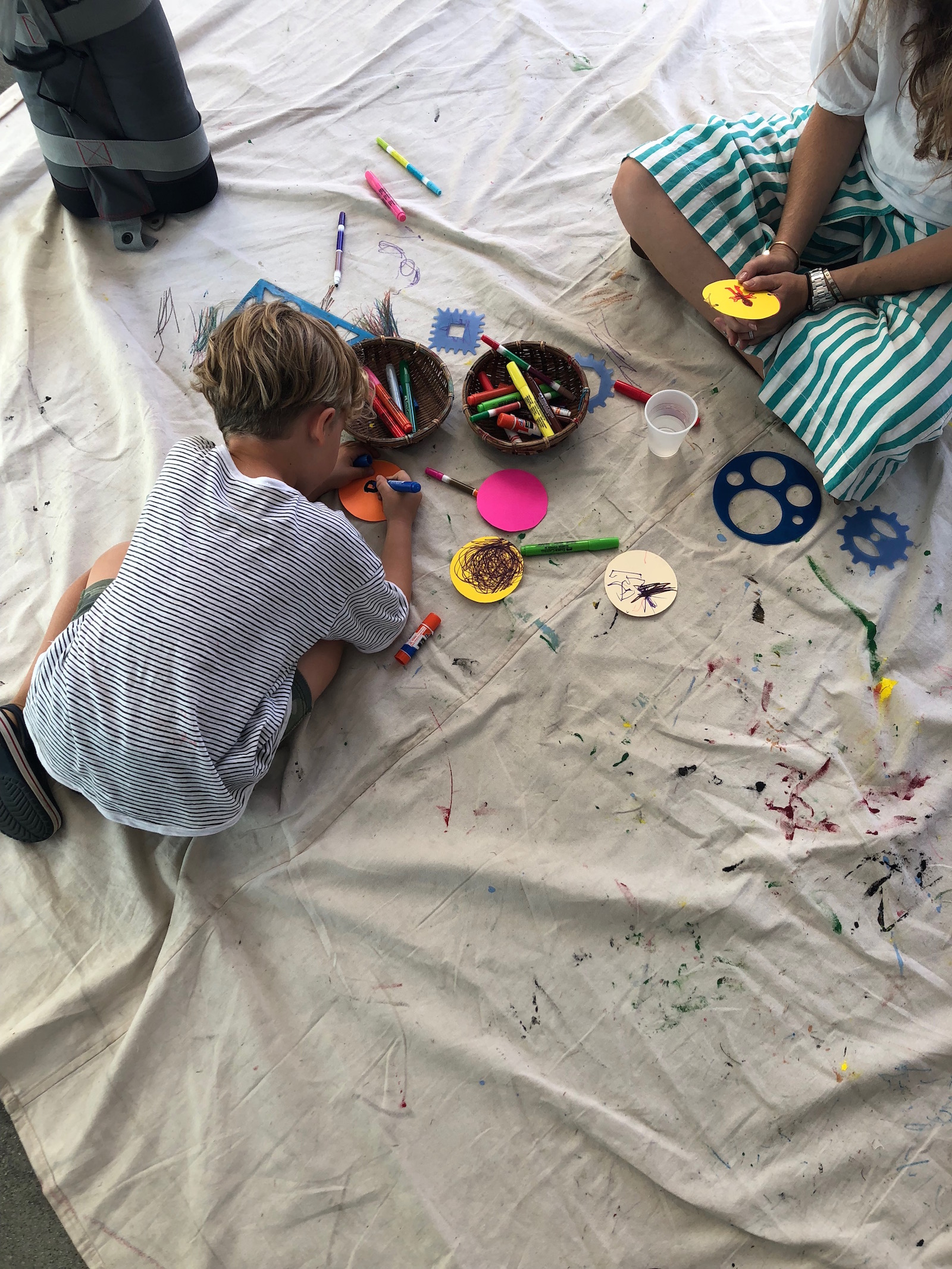 At the Toddler Tarp, artist Hannah Matzecki is leading our youngest artists in making thaumatropes. A thaumatrope is an optical toy that was popular in the 19th century. Participants draw on both sides of a paper disk, spin the disks, and the images magically merge to become one.   
Lluvia Higuera will lead interactive and engaging bilingual walkthroughs of the exhibition at 1 pm, 2 pm and 3 pm. She'll start out with the science of 3D and then have families explore how artists play with this illusion.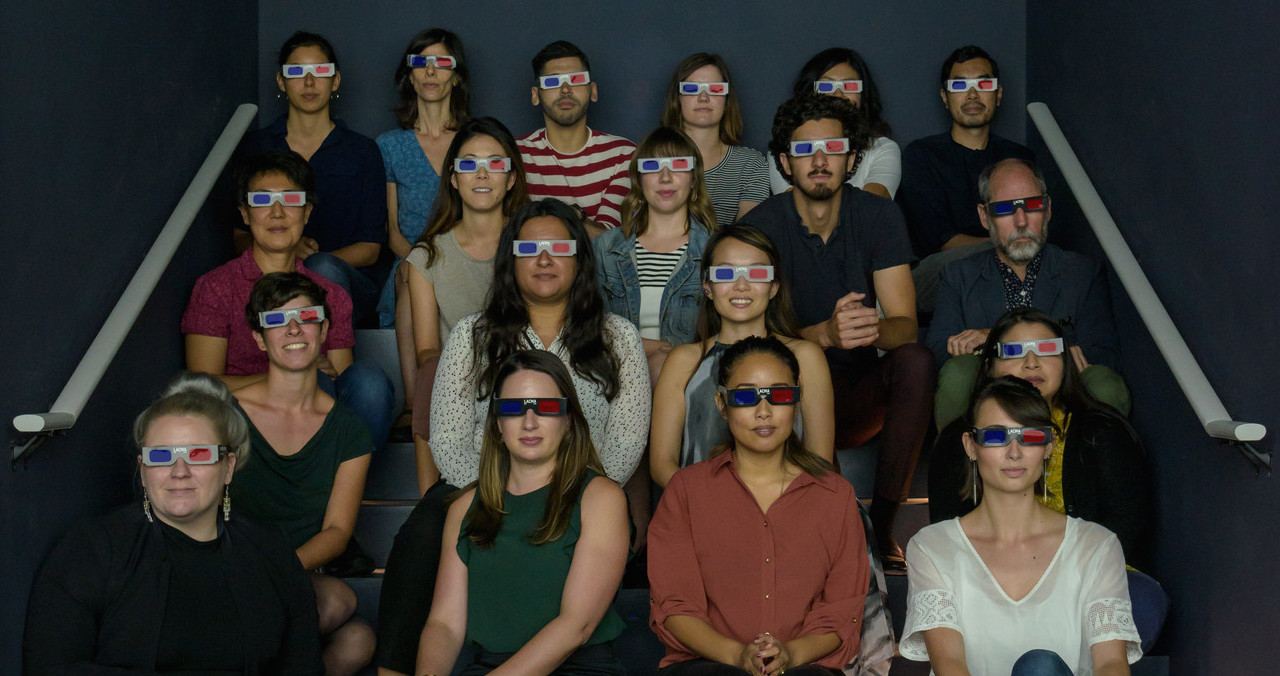 Join us on October 14, 21, and 28, 12:30–3:30 pm. We would love to see you!