For our Tuesday Matinees series in November, we're focusing on films from Hollywood's first "blonde bombshell": Jean Harlow. Harlow is also one of the stars profiled in the upcoming book Seduction: Sex, Lies, and Stardom in Howard Hughes's Hollywood by film historian and podcaster Karina Longworth of You Must Remember This. We sat down with Karina to talk about this month's films and how they play a role in her forthcoming book.
Can you tell us a bit about your upcoming book, Seduction: Sex, Lies, and Stardom in Howard Hughes's Hollywood and how our November Tuesday Matinees films relate to it?
Seduction is a group portrait of some of the many, many actresses who were involved with Howard Hughes, professionally and romantically, during the years the millionaire aviator was active in Hollywood as a producer, director, and studio mogul (roughly 1925-58). The Tuesday Matinees all feature Jean Harlow, the first "blonde bombshell" actress. Harlow, who became a star as the female lead in the film Hell's Angels (directed by Hughes), is one of the 10 main characters of the book.
How do you perceive Howard Hughes's legacy in terms of both his filmography and how Hollywood is shaped today?
As I detail in Seduction, Hughes's true legacy is complicated by his mastery of publicity, which exaggerated his accomplishments, particularly his supposed genius for discovering and shaping stars, and producing and directing box office blockbusters. The publicity campaigns he created and released for films like Hell's Angels and The Outlaw show more ingenuity and creativity than the films themselves, and may be better remembered. As I see it, aside from his embrace of publicity, his two most significant contributions to how Hollywood is shaped today were both things that average moviegoers would not have been cognizant of during his time, but which had long-lasting repercussions. First, his constant antagonism of the Hays Code censors—undertaken not on principle, but on the conviction that sexually explicit (for its time) cinema was good for business—helped to break down that censorship system, resulting in the ratings system we have today. Second, his decision, as the controlling owner of RKO Studios, to accept rather than continue to fight the government's consent decree which forced all of the studios to divide their exhibition businesses (movie theaters) from their production businesses (studios), accelerated the decline of the studio system. That Hughes did both of these things in defiance of all of the other studio moguls marked him as a rebel, which was considered extremely reckless and destructive while he was alive and active in Hollywood.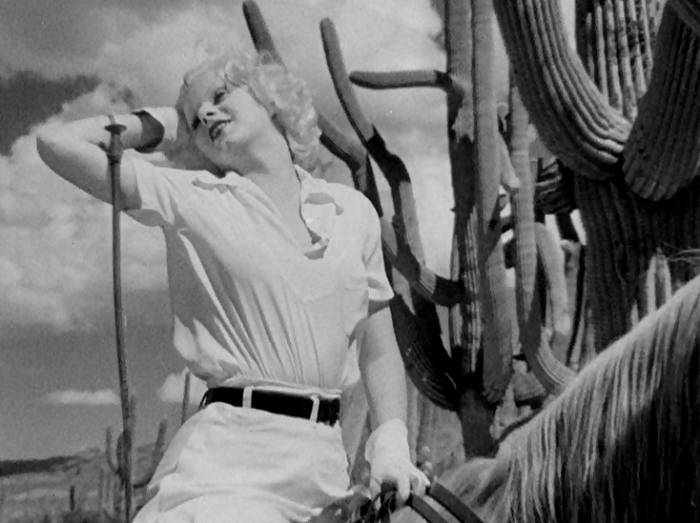 On your podcast You Must Remember This, you guide listeners through richly layered profiles of classic Hollywood subjects. In terms of the Jean Harlow films playing in our Tuesday Matinees series for November, what story do you want these films to tell our audiences about her?
Hell's Angels features Harlow's first leading role, so it's an obvious place to start her story. Bombshell, Red Dust, and Platinum Blonde (the latter renamed to fit the marketing nickname invented for Harlow by Hughes's publicist Lincoln Quarberg) are, in my opinion, three of her best films, demonstrating a range in acting talent that the sex symbol is not always given credit for. We can see how the persona Hughes created for Harlow to play in Hell's Angels (and off-screen in the film's often lurid posters and publicity) is exploited in a slightly different way by director Frank Capra in Platinum Blonde, and then how Harlow transcends the superficiality of the platinum blonde persona in Bombshell (a whip-smart, proto-screwball meta-comedy in which Harlow brilliantly spoofs her own star image) and Red Dust (in which the actress reveals heretofore unproven dramatic depth and generates great empathy for her "floozy" character). Taken together, the films trace Harlow's evolution from an insecure puppet controlled by Hughes to a star and actress in full control of her own considerable powers.
Lastly, we're very excited to have you for a post-screening conversation of Max Ophüls's 1949 film Caught at the end of November. Can you tell us why you chose this film?
Caught isn't directly related to the matinees. It wasn't produced by Hughes, nor does it feature any of the actresses who are main characters in Seduction, but I do write about the film in the book, rather extensively. It is the first of several films to feature a character based on Howard Hughes, and it exists solely because of Hughes's callous treatment of both work colleagues and women who wanted to be loved by him. Robert Ryan plays Smith Olyrig (the last name referencing the source of Hughes's inherited fortune), a petulant and manipulative tycoon who marries working class model Leonora (Barbara Bel Geddes, an actress who Hughes fired from RKO reportedly because he didn't find her attractive) for less-than-noble reasons, and then virtually imprisons her in his mansion. This story had parallels to the real-life experience of Faith Domergue, an actress who Hughes proposed to when she was a teenager. Hughes promised to turn Domergue into a star, but years went by before he finally built a film around her, Vendetta, which was initially directed by Max Ophüls—until Hughes capriciously fired him. Ophüls then made Caught as an act of revenge.
The November 29 screening of Caught will be followed by a post-screening conversation with Karina Longworth as well as a book-signing of Seduction: Sex, Lies, and Stardom in Howard Hughes's Hollywood. Get your tickets to November Tuesday Matinees and to the special screening of Caught today!